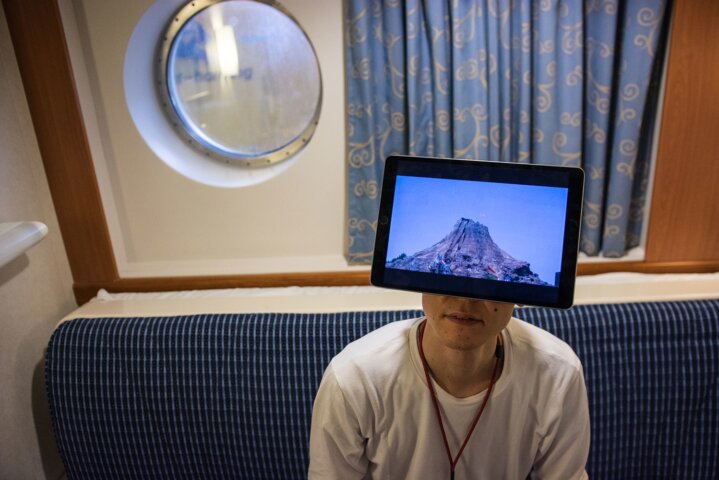 Printed Matter
Catalogues and booklets from our four editions.
Click the blue link to read.
Constructing Structures – 2020
The fourth edition.
Constructing Structures Program
Curated by Tanja Sæter, founder of Coast Contemporary.
Location: Hovedøya island in the Oslo fjord.
A Covid-19 limited edition with a shorter conference program lasting for 3 days, and an extended exhibition period.
This edition has been filmed and talks from the program will be released winter 2020/2021.

ORGANIZED FREEDOM – 2019
The third edition.
Co-curated by Sverre Gullesen and Tanja Sæter.
Location: Molde, Håholmen in Hustavika, Atlanterhavsveien, Kristiansund, Hurtigruten (a ship) and Bergen.

Rugged Weathered Above the Sea – 2018
The second edition.
Curated by Charles Aubin (New York / Paris), in dialogue with Tanja Sæter.
Film program "Evolution Meet Orgasm" curated by Rhea Dall, in dialogue with Charles Aubin.
Art Book Fair on board, curated by Bergen Art Book Fair, Heavy Books, Mondo Books and Lodret Vanret.
Writers programme curated in collaboration with NORLA – Norwegian Literature Abroad / The Dream We Carry – Frankfurt 2018.
Location: Lofoten, Svolvær & Kvalnes, Hurtigruten (a ship), Trondheim and Bergen.

Coast Contemporary – 2017
The first edition.
Co-curated by Helga Marie Nordby and Tanja Sæter.
Location: Lofoten, Hurtigruten (a ship), Trondheim and Bergen.

Copyright

Material is protected by international copyright law.
Material must not be copied without written permission from Coast Contemporary.
If you need material for print or publishing please notify us at office@coastcontemporary.no
If you would like a printed copy please send your name and address and what year you would like to office@coastcontemporary.no
Copyright Coast Contemporary.