Breton Cassette / 17 artists and cassette recordings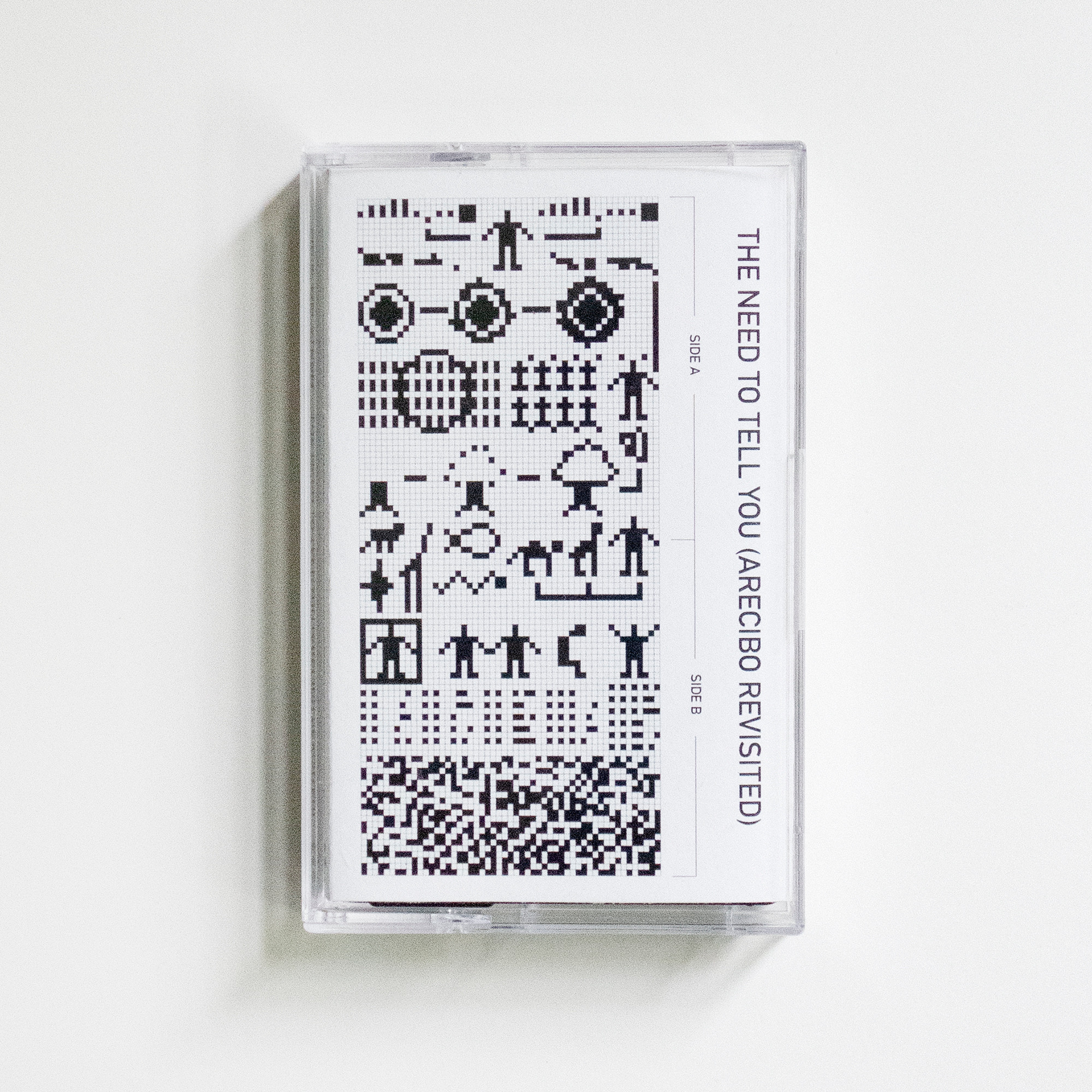 Breton Cassette by Pernille Meidell
Participation during Coast Contemporary
21.-26. September 2021
Location: BABEL Visningsrom for Kunst.
A retrospective of 21 cassettes by 17 artists will be exhibited, with full content of the material that comes with each release.
Sound Walks of all cassette releases and cassette listening devices are available to you at the gallery for you to borrow and listen where and how you like.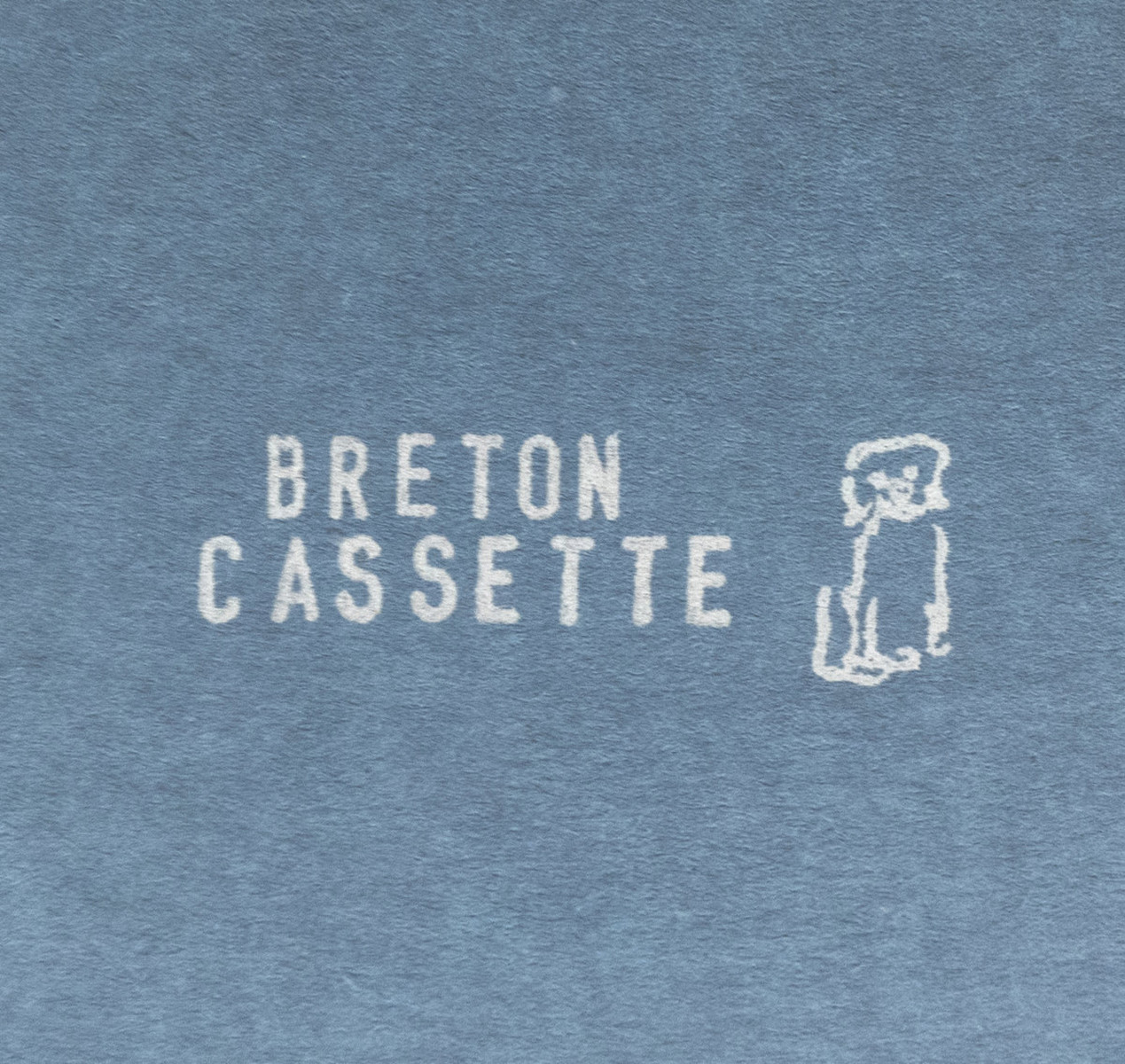 Breton Cassette publishes cross-genre sound projects and convey a wide range of expressions and projects. Breton Cassette collaborates with artists who work with music and sound separately or as an inclusive part of their visual arts project. Breton Cassette is an artist-driven initiative, which was started in 2019. It is located in Oslo and is founded and run by Pernille Meidell.
Artists presented in our exhibition at BABEL:
Breton Cassette Artist Information
Ørjan Amundsen, Erik Mowinckel, Silje Iversen Kristiansen, Eirik Melstrøm, Pernille Meidell, Elina Waage Mikalsen, Urd J. Pedersen, Joseph Helland, Timon Botez, Viktor Pedersen, Kirsti Willemse, Marianne Røthe Arnesen, Espen Friberg, Grotta Veterano and William Kudahl.
All cassette releases described is released by Breton Casette / Pernille Meidell.
Texts by artists and Meidell. All images by Erik Mowinckel at the courtesy of Breton Cassette.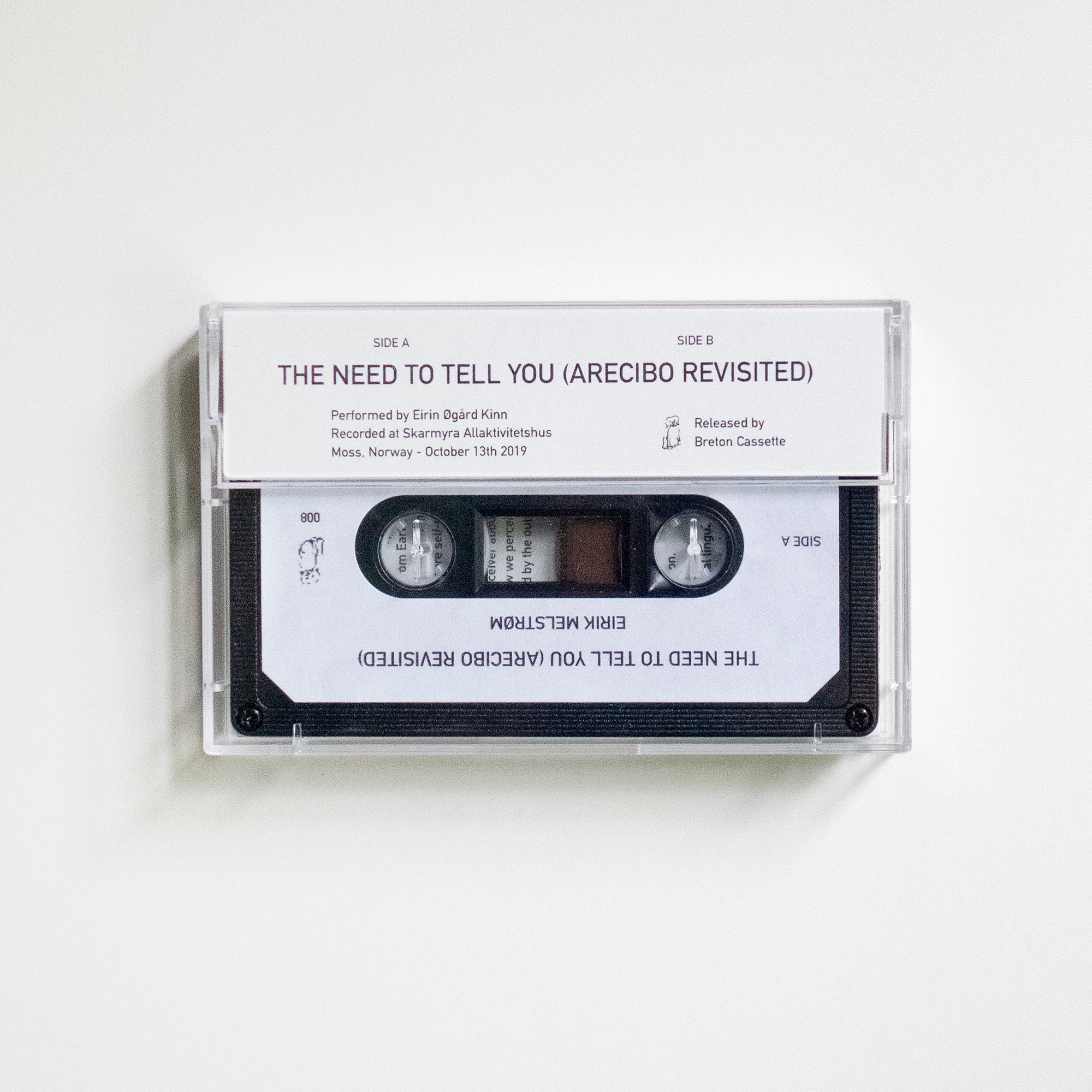 THE NEED TO TELL YOU by Eirik Melstrøm
The sound piece contains a binary radio message, translated into a sixteen note chromatic scale and performed on a piano.
The message is an updated version of the so-called Arecibo Message, a radio signal sent into deep space in 1974, being the first interstellar transmission from Earth containing information about humanity and our environments. Although adventurous in spirit, the message is arguably more self-reflective than outreaching. More than the prospect of someday receiving an answer in return, it expresses the human need to communicate – the need to tell even to an unidentified receiver about who we are. The message thus reflects as much how we perceive ourselves, as how we would like to be perceived by the outer-worldly other.
The updated message addresses key issues in the original by including information largely left out that one might argue to be fundamental to the human condition on Earth. These include companion species, the process of evolution, human subjectivity and selected emotions, the ecological and atmospheric effects of climate change, our efforts to become a multi-planetary species by colonizing Mars, and so on.
It also reveals a fundamental linguistic problem.
How can we really say or tell anything at all?
Inherent in the message and the need to tell it lies a benign anthropocentric arrogance connected to our belief of making ourselves understood by using a specific and thus limited language system.
Are there alternatives?
Can sound function better as a Universal language?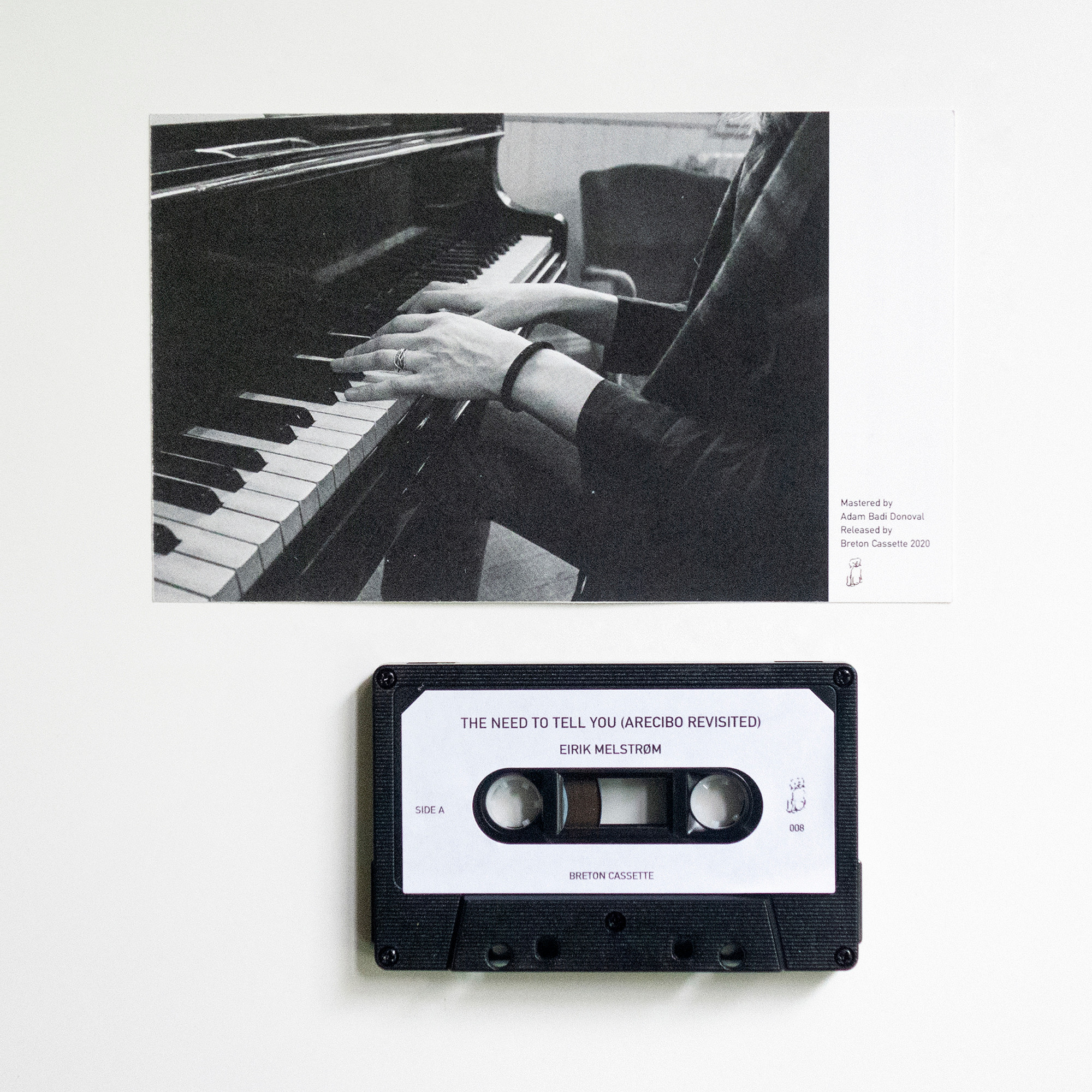 Performed by Eirin Øgård Kinn
Recorded at Skarmyra Allaktivitetshus Moss – October 13th 2019
Mastered by Adam Badí Donoval
Eirik Melstrøm (f.1987) is a visual artist, musician and composer living and working in Oslo, Norway. He holds an MFA from Oslo National Academy of Fine Art (KHiO), with previous education concluded at Bergen Art Academy (KMD), University of Applied Arts in Vienna, as well as a BA in historical studies at the University of Oslo. Melstrøm runs an interdisciplinary artistic practice in visual art, music and text. Melstrøm is also the founder of The B-Flat Society, an initiative dedicated to the encouragement, promotion and distribution of the note B-Flat, including the scales B-Flat Major and B-Flat Minor.
Contact: eirik.melstrom@gmail.com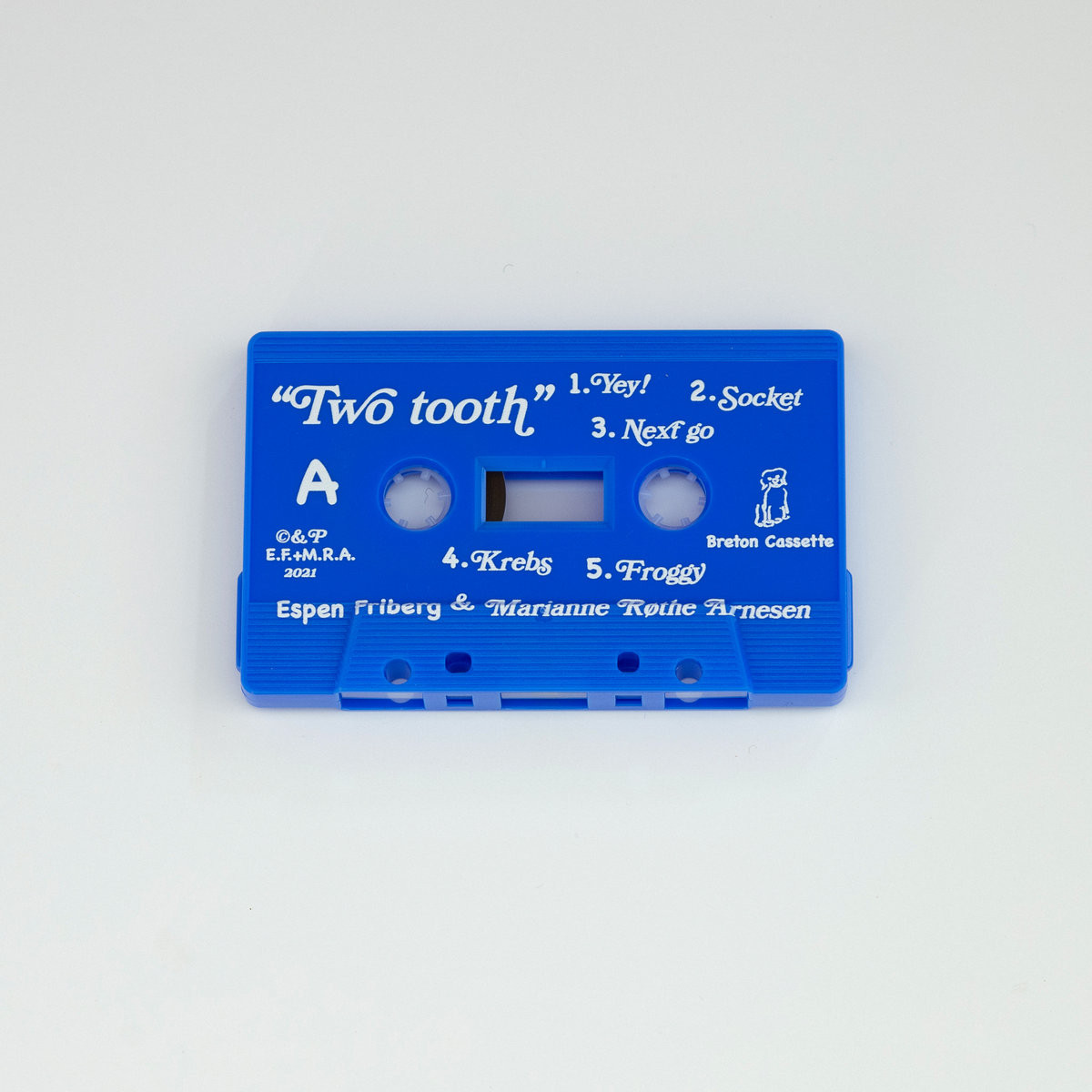 Two tooth by Marianne Røthe Arnesen and Espen Friberg
Based on collage technique, Two tooth is a collection of paintings and music inspired by a small earth dweller named Finn. There is a warmth in Two tooth. Playfulness, humor and kindness are mixed with melancholic tones which evokes a feeling of being taken care of.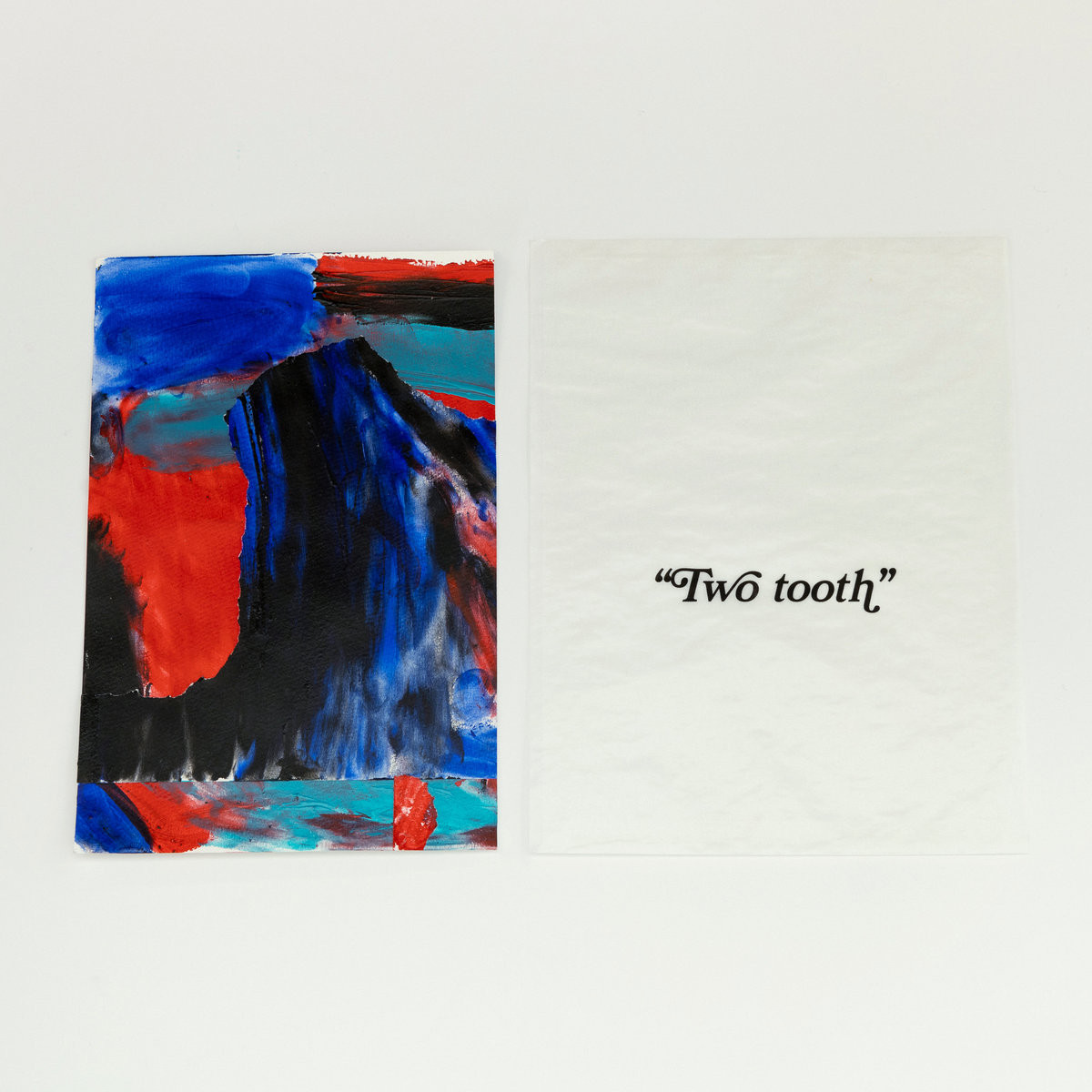 Marianne Arnesen (b:1986, Norway) is a visual artist and illustrator, and works in the layer between the figurative and the non-figurative. She holds a Master of Fine Arts in design – Högskolan för Design och Konsthantverk and has studied Industrial design at Arkitektur- og Designhøgskolen i Oslo
Espen Friberg (b: 1981 Norway) is an artist and musician, and sometimes works with other things as well. He holds a Bachelor from National Academy of the Arts (Oslo, Norway), Visual Communication.
Together they have a drawing project called E.F + M.R.A
Contact: mail@espenfriberg.com / marianne.r.arnesen@gmail.com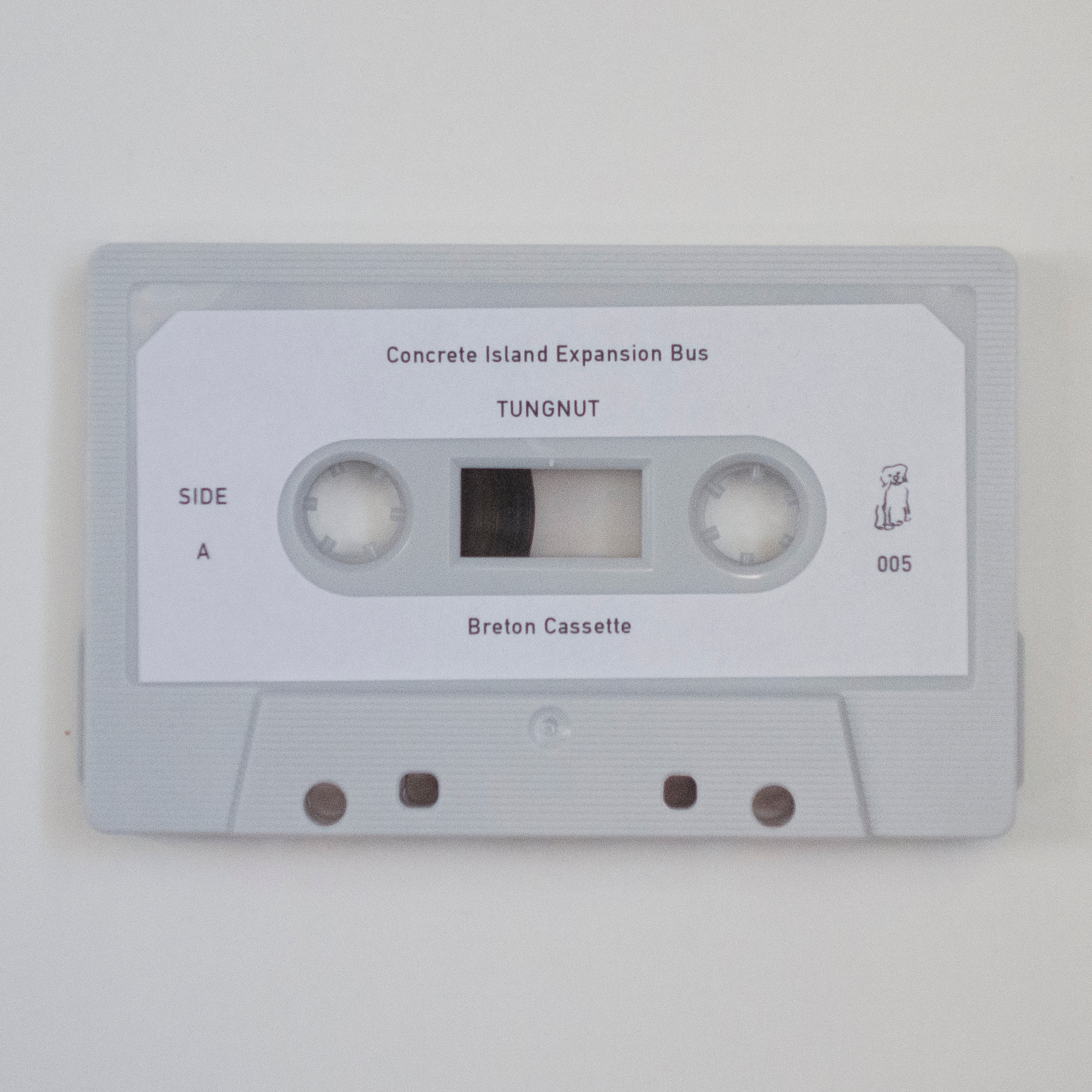 Tungnut Concrete Island Expansion Bus
This release includes soundworks, spoken word, poetry, sound material and music. It was all produced during a one week experimental sound workshop organized by Jan Verwoert and Tris Vonna-Michell, March 2020.
Design Wilfred Wagner, KLD repro
Participants:
SDAMOT665, Richard All, Ragnhild Aarvik, Alexandra Achtem, Benedicte Beldam, Camille Benbournane, Emilie de Rohan Birkeland, Dev Dhunsi, Ana Marques Engh, Anne-Marte Før, Jørgen Harleiksplass, Magnus Hjortlund, Bendik Johannessen Syversætre, Kristoffer Karlsen Cezinando, Montserrat Llampallas, Ulrike Markus, Anna Sofie Mathiasen, Eirik Melstrøm, Elina Waage Mikalsen, Elise Nohr, Isabella Sajin-Henningsen, Jasper Siverts, Maria Storm-Gran, Vilja Sylvareik, Emilia Sølvsten, Thea Tuset and Andreas Wittwer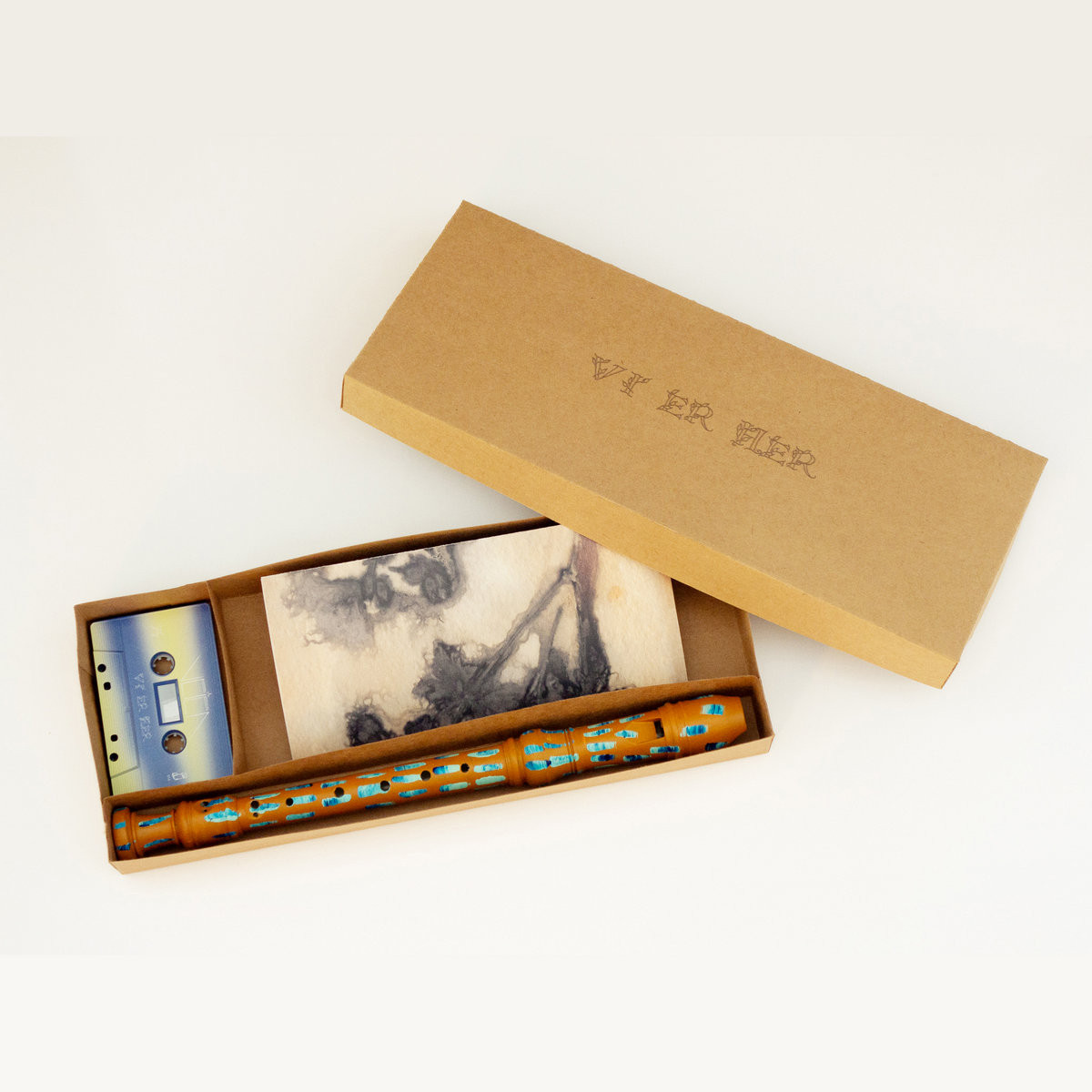 Vi er her / We are here, by Veien
Veien is the recording name of visual artist and flute player Viktor Pedersen. Using woodwind instruments, field recordings, and electronic processing, Veien seeks to channel the wonders of inner and outer nature.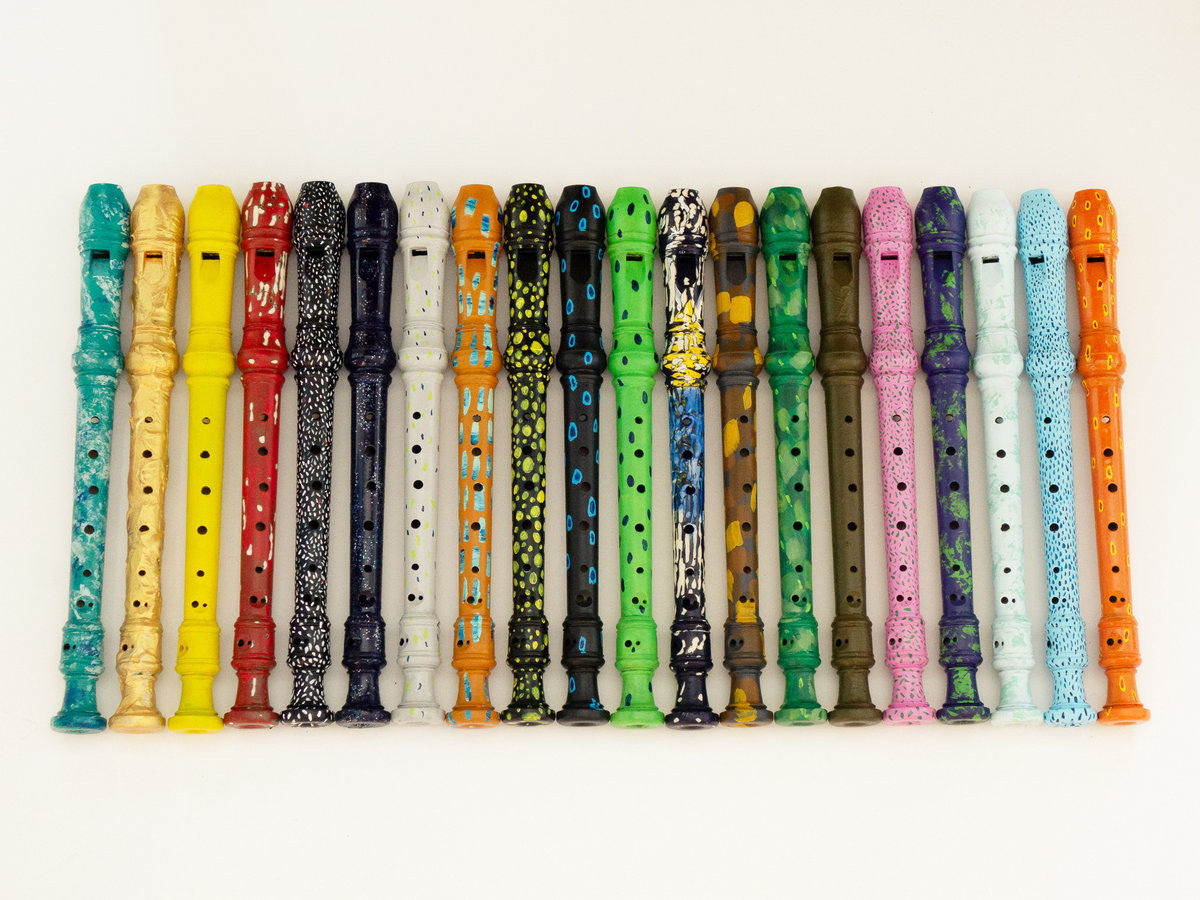 Viktor Pedersen (b:1988) works interdisciplinary with performance, text, sculpture, video, sound and music. In his artistic practice, approaches non-human intelligence to investigate how humans relate to nature. A recurring element in his art is that he works with narratives. He uses an animistic view where he personifies other organisms, or takes on roles as hybrid beings.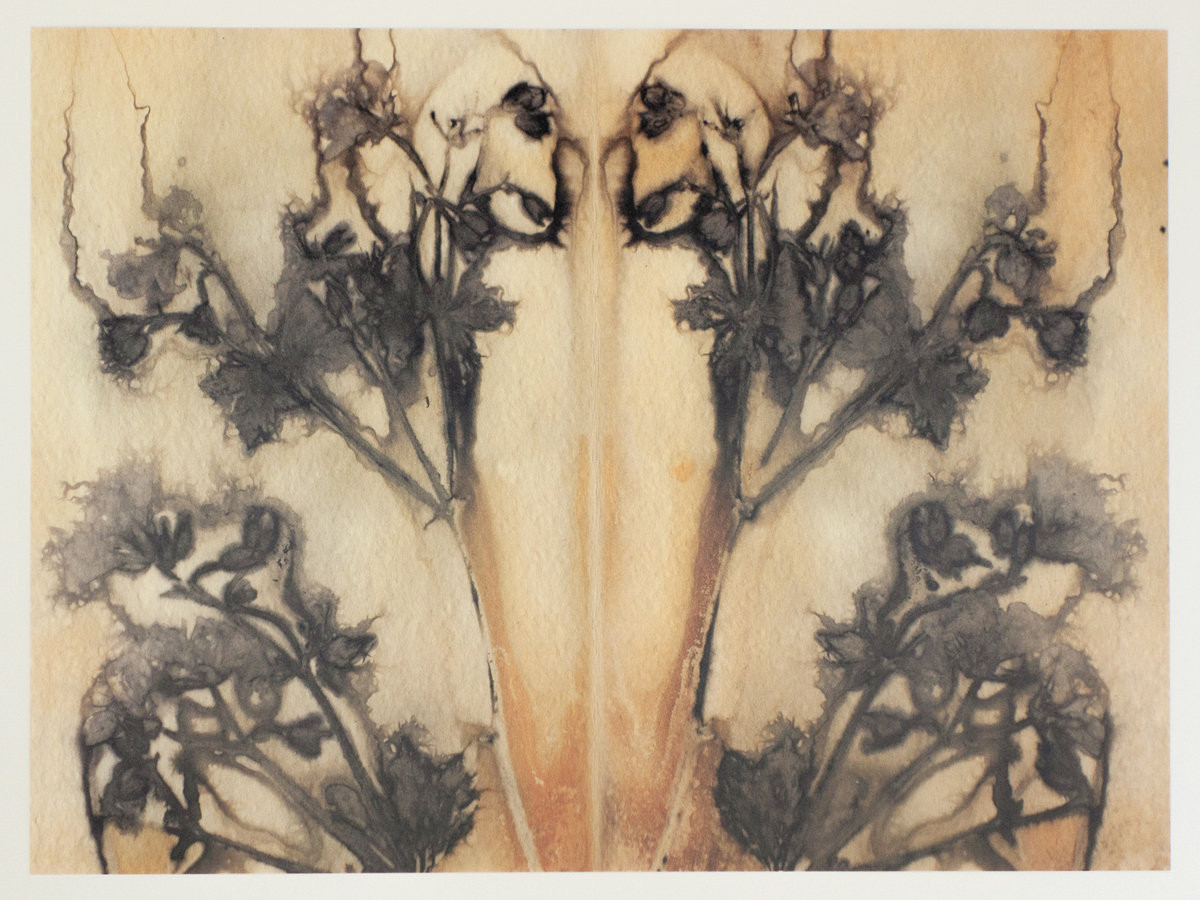 These perspectives can be an alien that comes from another dimension, a fungus that uses him as a medium, or the diversity of bacteria in the body. By trying to approach these perspectives, he wants to play with the west's human-centric picture of reality.
Contact: viktorped@gmail.com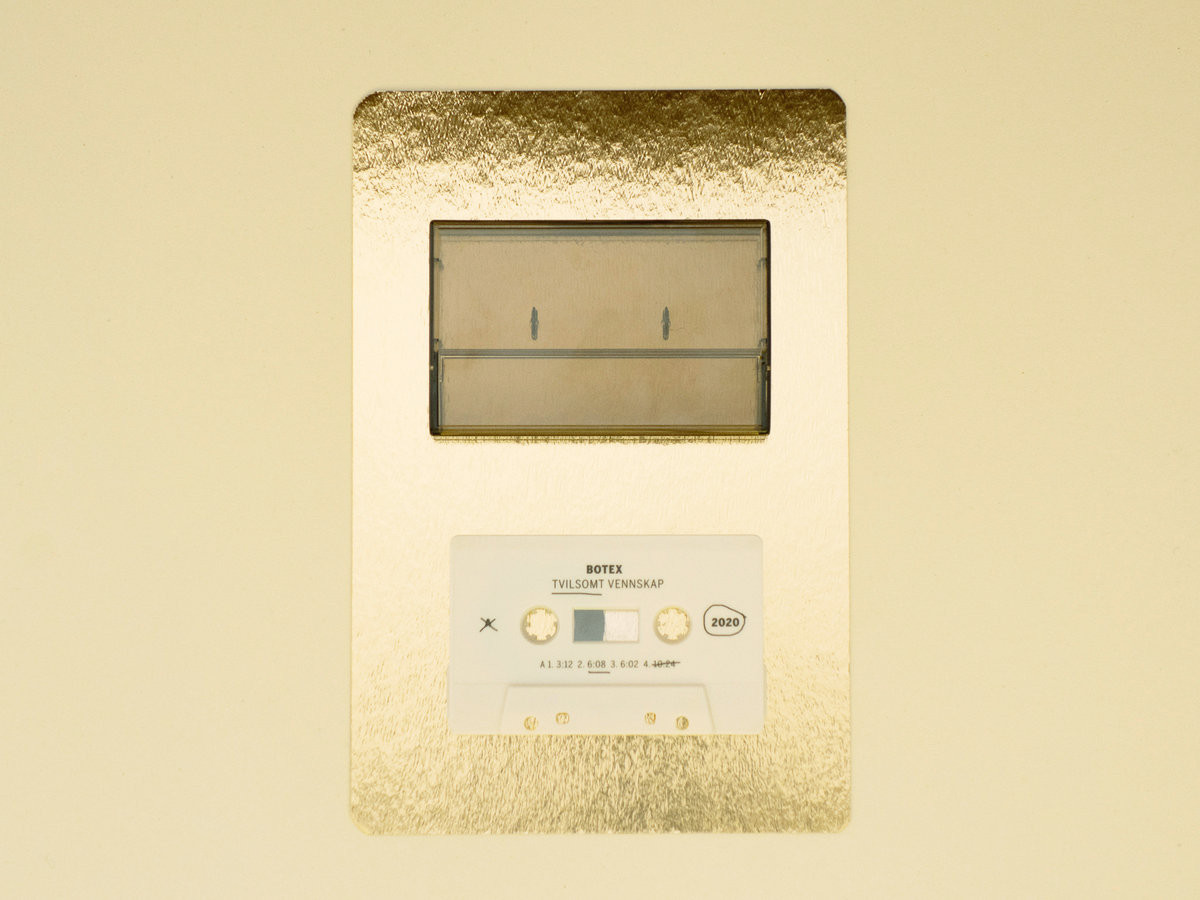 People's relationship to man-made environments is a recurring theme in Botez's work. He's work lies in the intersection of technology and mechanics.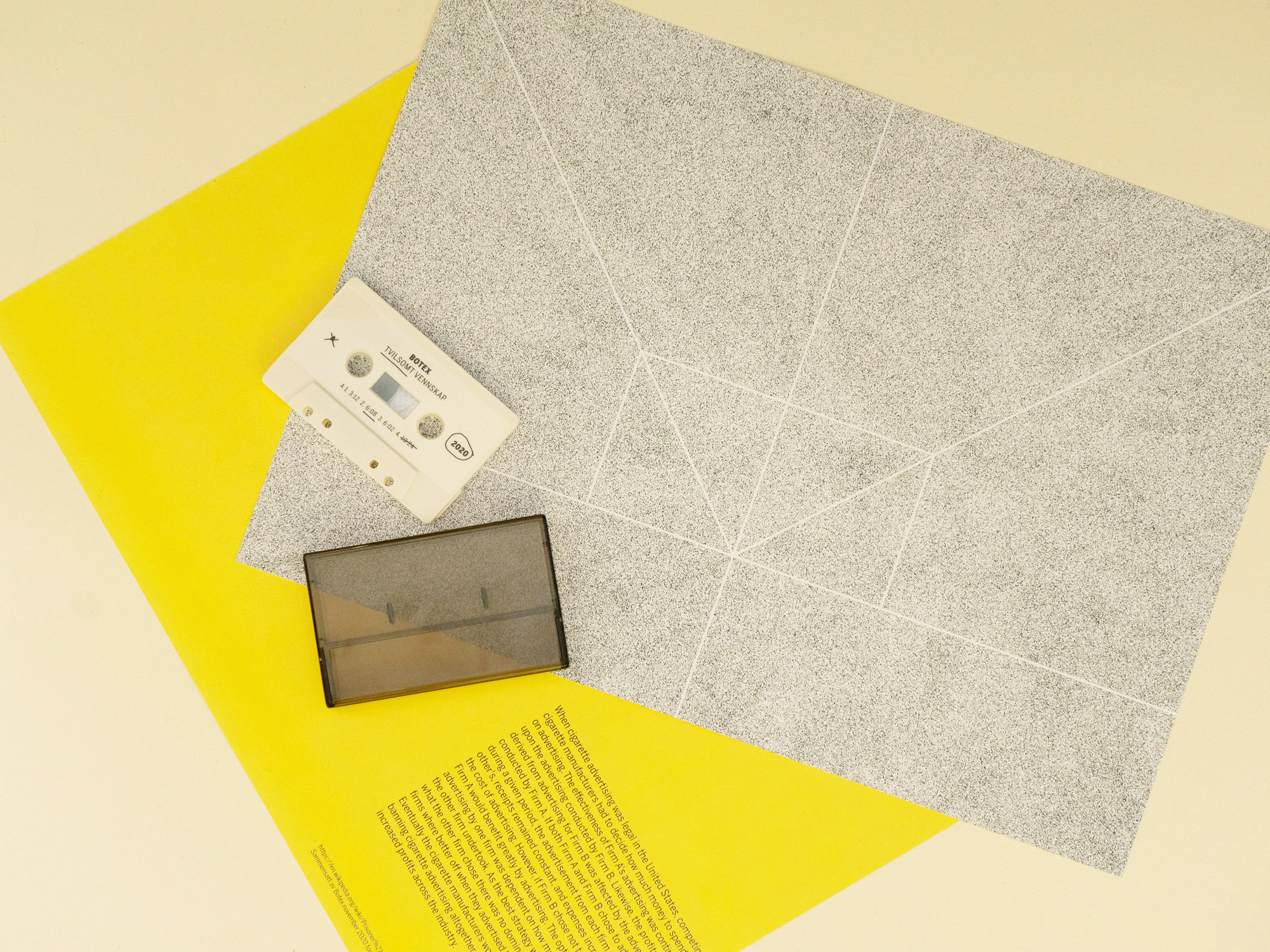 He is inspired by the Dadaists' abstraction of language and letter forms and finds parallels to the Futurists noise-oriented approach to making sound. For the past ten years Botez has been working with sound and sculpture through conceptual compositions and orchestral installations. Like light, sound can be shaped and formed. Botez explores the space in front of a sound source by funneling and projecting the moving air as a way of sculpting audio waves.
Botex is Timon Botez (b. 1973) a Norwegian-Romanian artist in London. He is currently based in Oslo after many years working in Boston, London and New York.
Contact: timon@botezco.com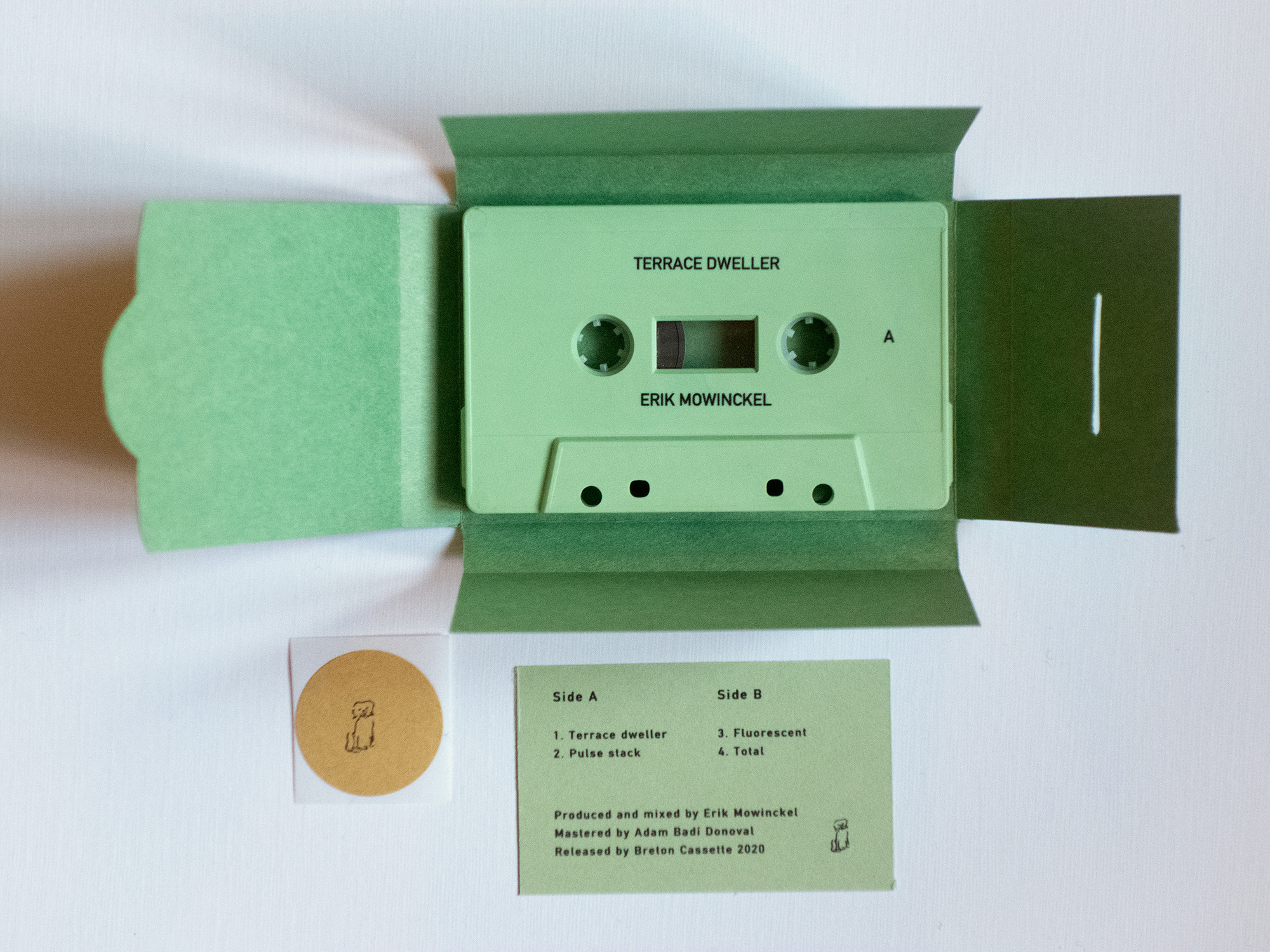 Terrace Dweller by Erik Mowinckel
The starting point for this music was a series of field recordings made on the island Hankø, in Norway. The field recordings, which captured birds chirping, raindrops, leaves brushing etc., were later transformed into more tonal sounds reminiscent of granular synthesis. The sounds were then structured into short phrases, playing alongside a Korg ms20-mini synthesizer. The resulting four tracks are driven by evolving, melodic sequences that repeat against a backdrop of texture and noise.
Erik Mowinckel (b:1988) is a photographer and musician based in Oslo, Norway. His themes in photography include abstraction, mystery and minimalism. As a musician he works with soundscapes where melody and development are central, but also within more rhythm-based genres where he draws inspiration from various branches within electronic music
Contact: erikmowi@gmail.com
Soundcloud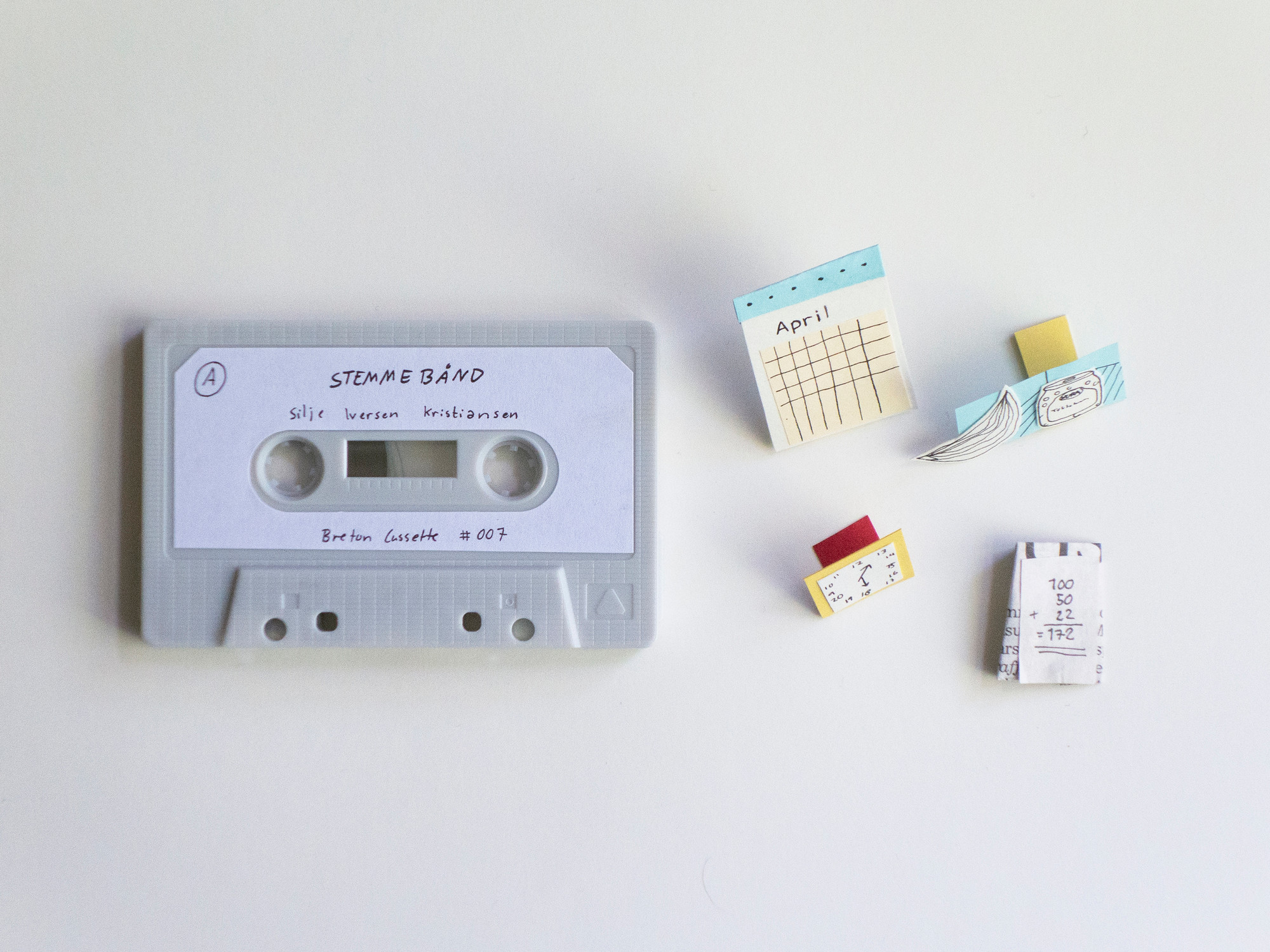 Stemmebånd by Silje Iversen Kristiansen
Stemmebånd consists of four vocal works performed in an atonal, effortless, bare and unpretentious way. There is something sacred and vulnerable in Stemmebånd, where we can sense a seriousness, something private but in this also a touch of humor, where the gaze on everyday and trivial routines is raised in an honest and truthful way.
For the release, Silje has made two and three-dimensional drawings, packed them together and placed them in a fold on the cassette cover.
Silje (b. 1994, Norway) processes her own experiences and stories from daily life through drawing, paper and the sound of her own voice. The work is continuous and over time produces a number of individual pieces of work, each of which carries a narrative. Based on the various pieces, she suggests places and builds space for others to step into. Since 2016, she has worked closely with the two-dimensional cartoon character 'Silje' and her drawn universe.
Contact: kristiansen.iversen.silje@gmail.com
Soundcloud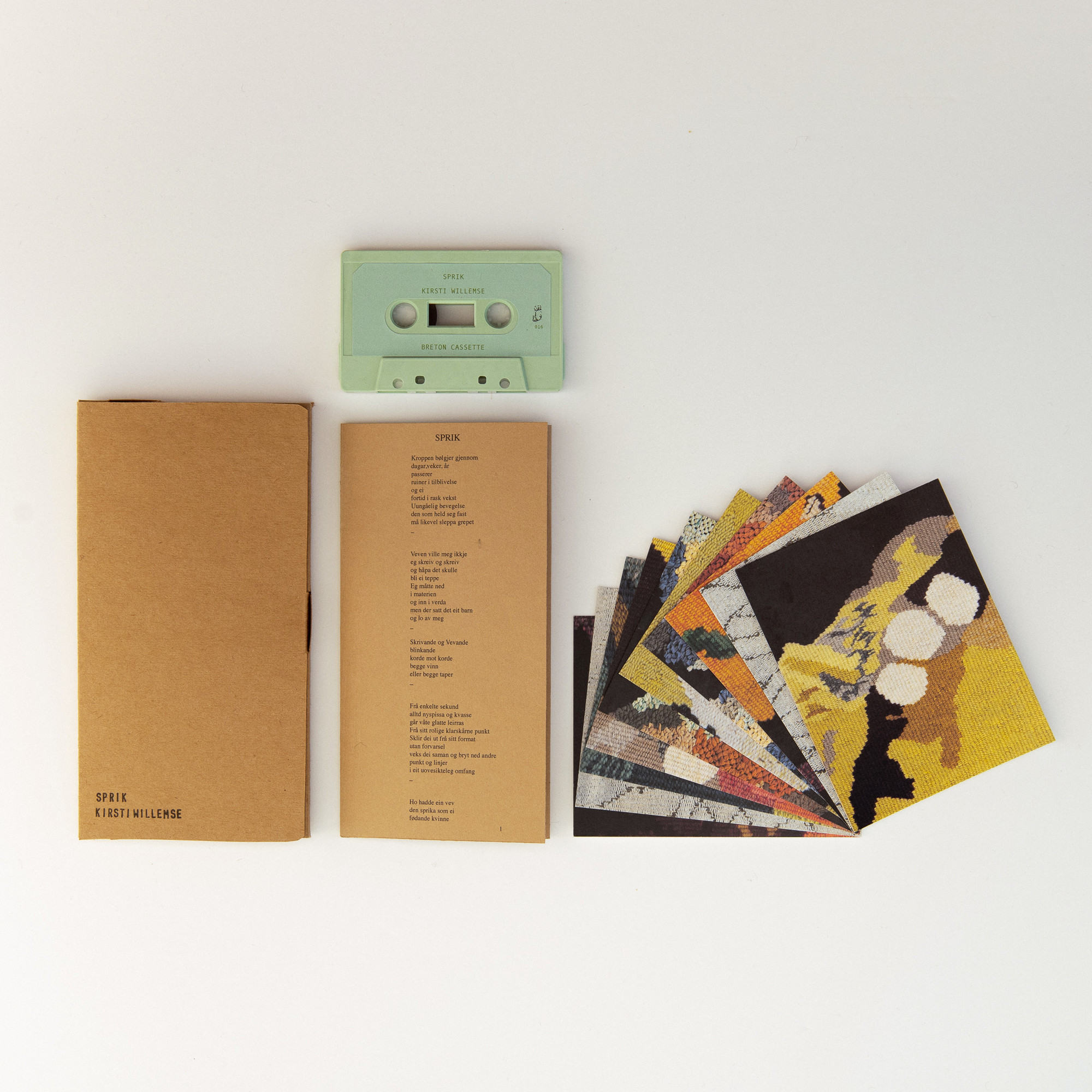 Sprik by Kirsti Willemse
Sprik is a collection of poems, read one after the other, in a steady stream, something to fall in and out of. The poems have an ease and a weight, a fervor and a seriousness. They are based on personal experiences around being an artist and becoming a mother. Something collides, something is put on hold, something else finds its place and is transformed. The drive to get closer to the transitions between the motifs and the materials can be read as a parallel narrative.
Kirsti Willemse (b: 1985) works in a multi-part process with text, installation and performance where the tapestry acts as a tool to make the metaphors more material. She lives and works in Oslo, Norway.
Contact: kirsti.willemse@gmail.com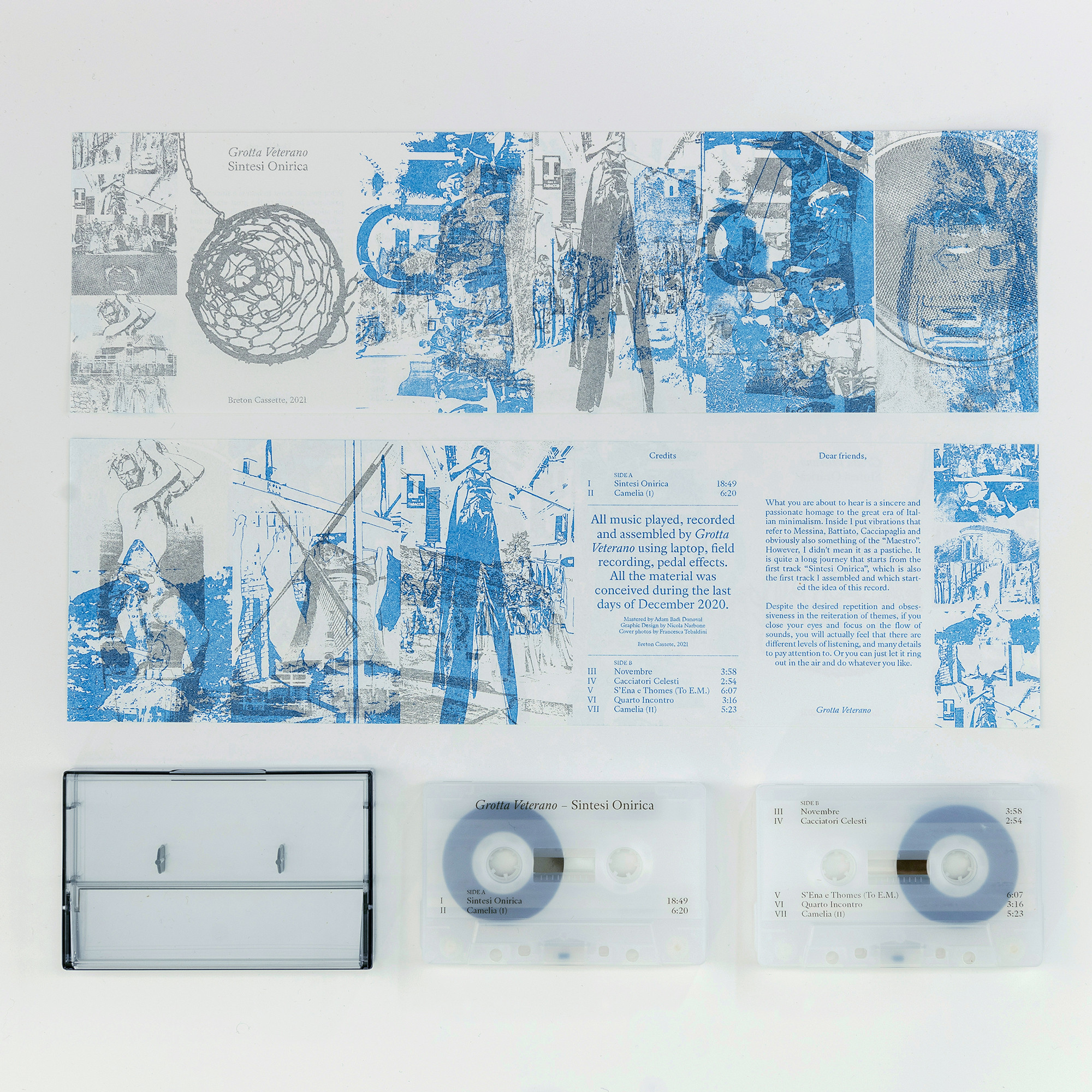 Sintesi Onirica by Grotta Veterano
Dear Friends,
What you are about to hear is a sincere and passionate homage to the great era of Italian minimalism. Inside I put vibrations that refer to Messina, Battiato, Cacciapaglia and obviously also something of the "Maestro".
However, I didn't mean it as a pastiche. It's quite a long journey that starts from the first track "Sintesi Onirica", which is also the first track I assembled and which started the idea of this record.
Despite the desired repetition and obsessiveness in the reiteration of themes, if you close your eyes and focus on the flow of sounds, you will actually feel that there are different levels of listening, and many details to pay attention to. Or you can just let it ring out in the air and do whatever you like.
Grotta Veterano lives and works in Monrupino, Italy.
Contact: veteranorec@gmail.com
Soundcloud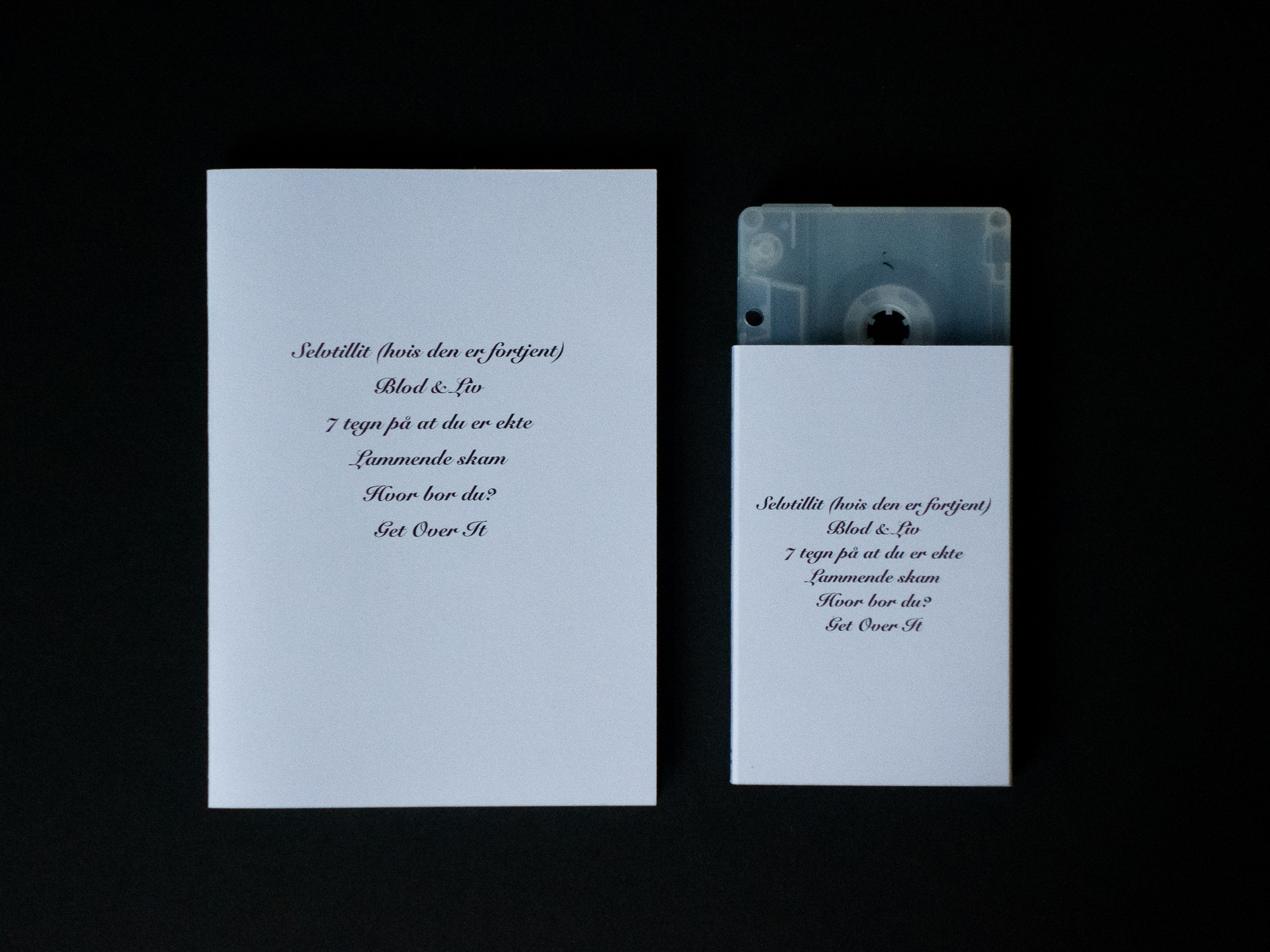 «Selvtillit (hvis den er fortjent) Blod & Liv 7 tegn på at du er ekte Lammende skam Hvor bor du? Get Over It» by Urd J Pedersen
«Selvtillit (hvis den er fortjent) Blod & Liv 7 tegn på at du er ekte Lammende skam Hvor bor du? Get Over It» is an eclectic listening experience where style and genre are challenged. The music oscillates between humor and seriousness, joy and melancholy. The sound of noise, synth and chaos moves into more repetitive parts and the lyrics, which consist of selected notes and thoughts from the painting process, send the listening experience in multiple directions.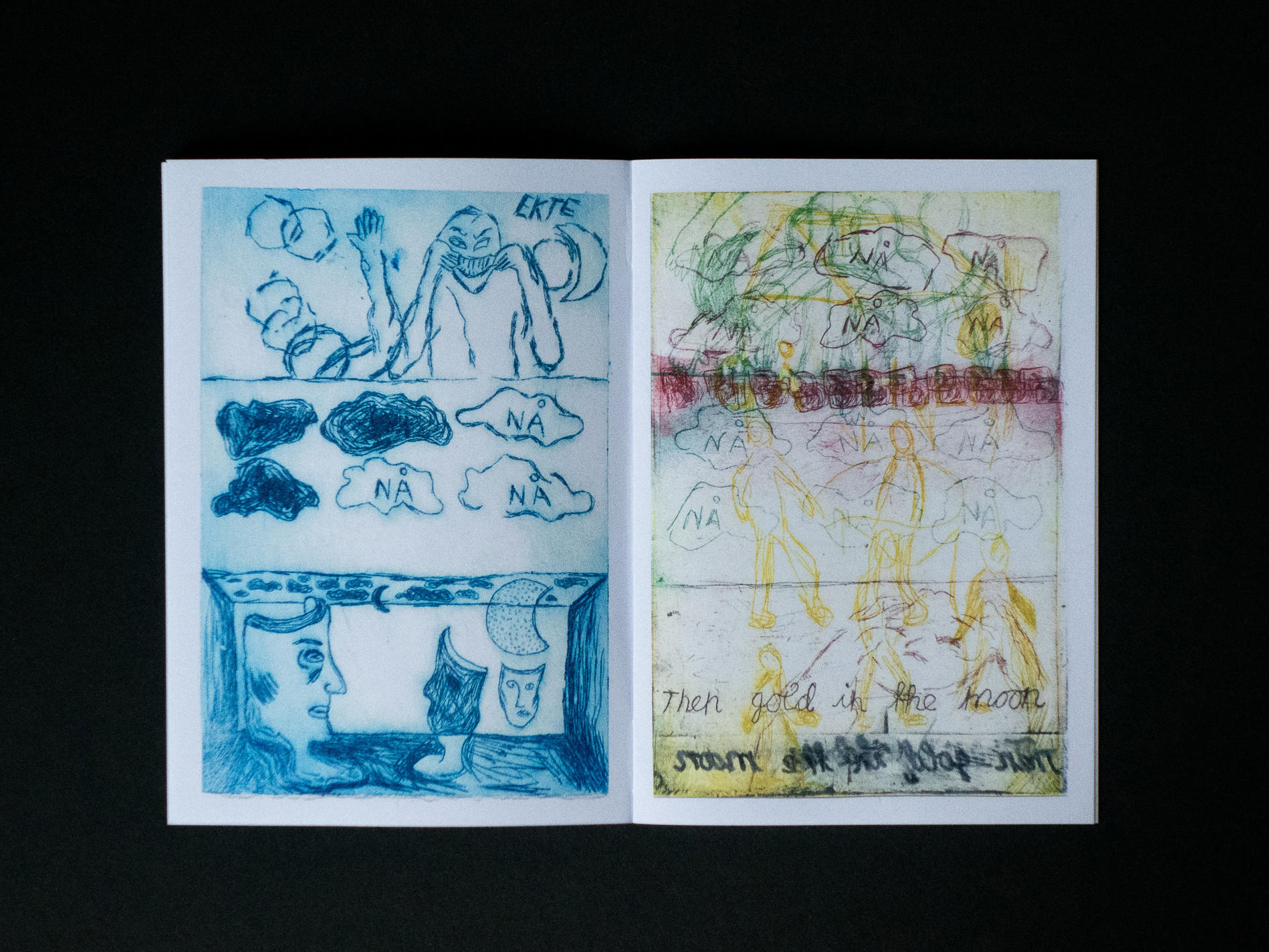 Urd J. Pedersen's (b 1989, lives and work in Oslo) practice of painting, sculpture and music can testify that she opens up and plays with her intuition. Whims, experiences and sporadic thoughts form the basis for the everyday, private and not spectacular themes she conveys. Conflicting elements are put together to create harmony as well as dissonance. She completed her MA from Oslo Academy of the Arts in 2018
Contact: urd.pedersen@gmail.com
Bandcamp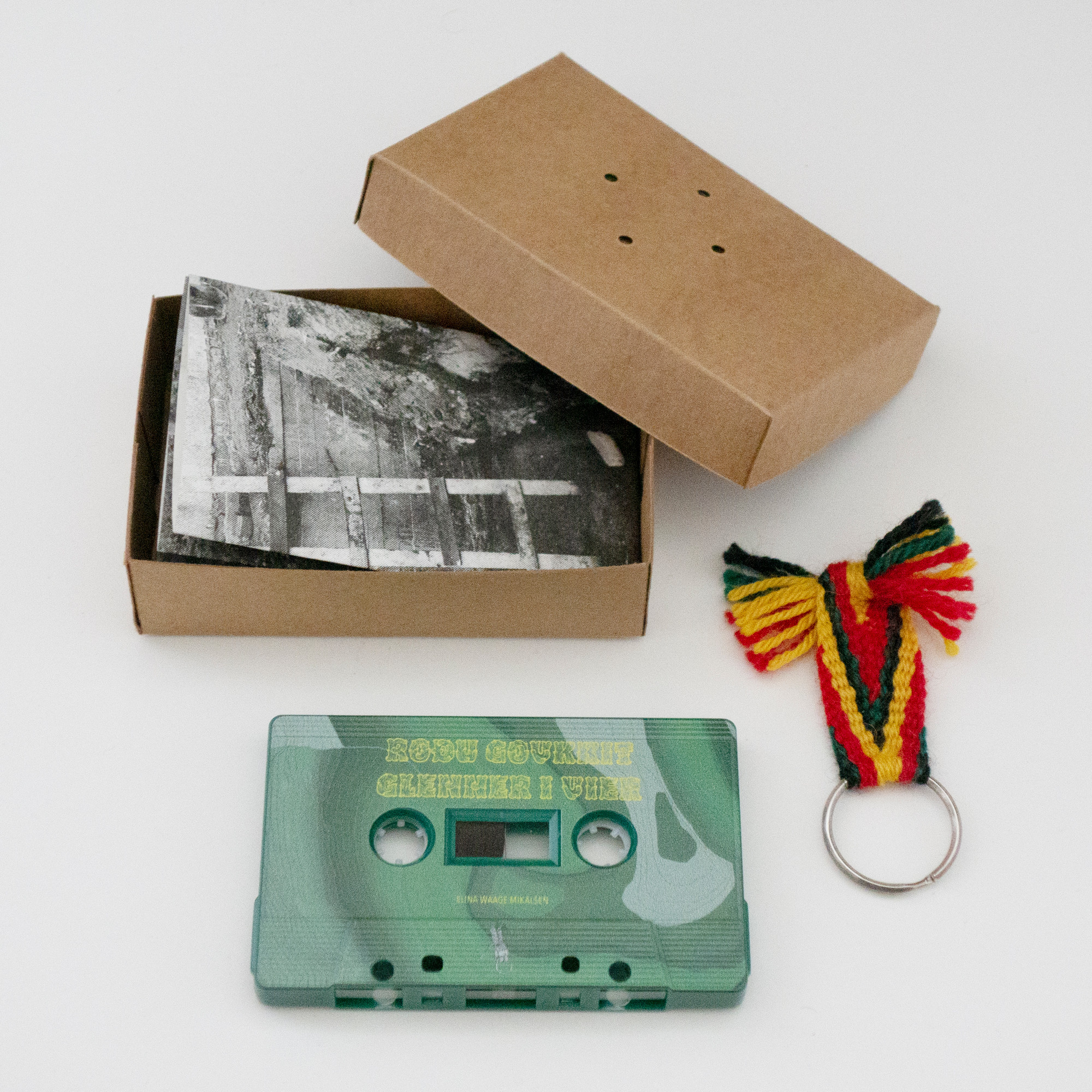 Rođu Govkkit/Glenner by Elina Waage Mikalsen
Rođu Govkkit/Glenner is built on field recordings and voice, exploring our relations with our world and the world of the underjordiske – how nature opens her secrets and forgotten places, if we just listen. Rođu Govkkit/Glenner is Elinas solo debut and also her first cassette for Breton Cassette.
Elina Waage Mikalsen (b:1992) is a multidisciplinary artist and musician from Tromsø, Sápmi/Norway. She is currently based in Oslo, Norway, working within the fields of sound, video, performance, installation and text-based mediums.Her core source of material is the body, in its physical, remembering, sounding and acting capacity.
Contact: elinawaa@hotmail.com
Soundcloud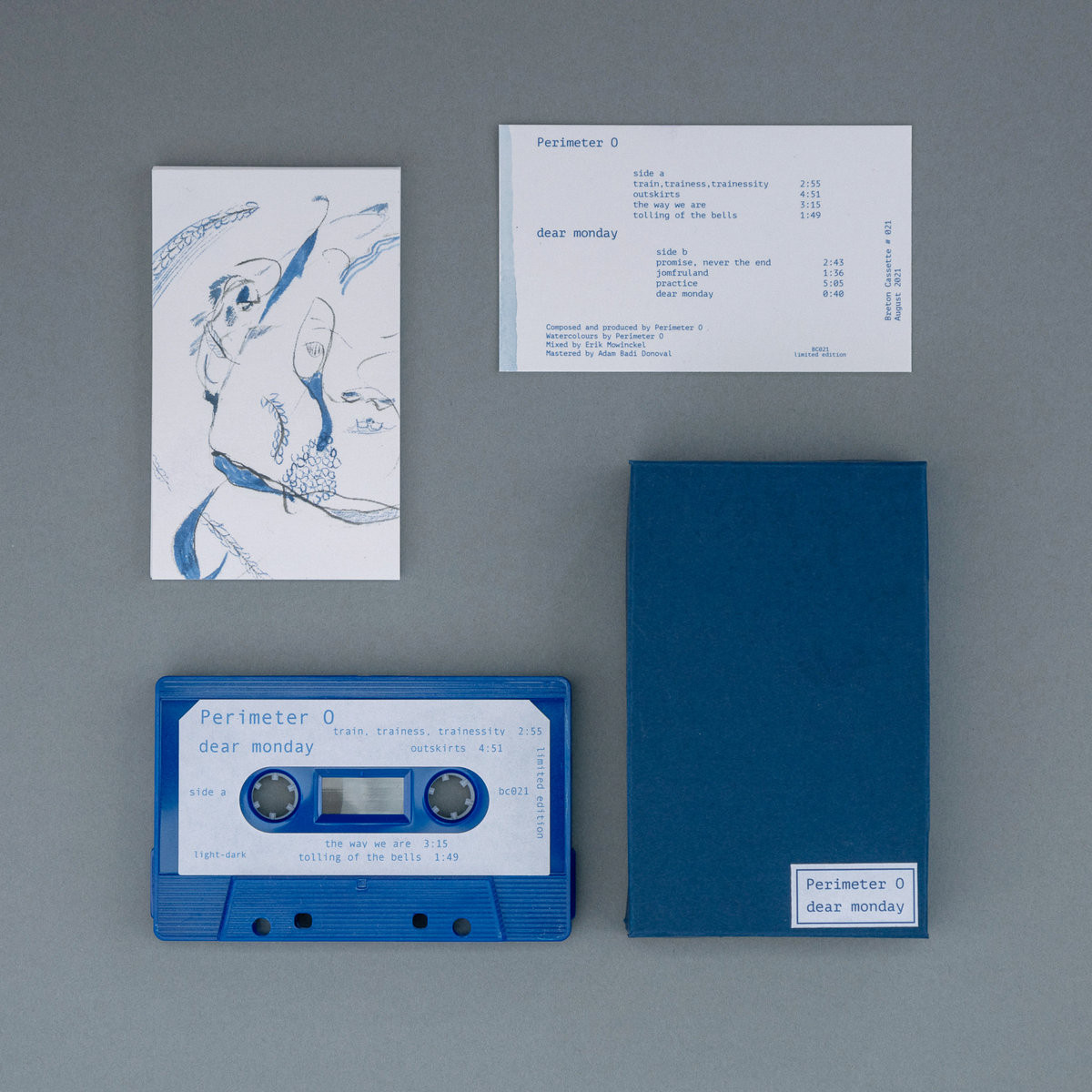 dear monday by Perimeter O
Perimeter O is the recording name of visual artist/sound artist Pernille Meidell (b:1979).
Meidell is the publisher of Breton Cassette and all cassette releases presented at BABEL Visningsrom for Kunst during Coast Contemporary 2021.
Pernille has her background from the arts; sculpture, drawing, textile and installation at Oslo national academy of the arts, Perimeter O works with composition through alternating use of electronic devices, acoustic instruments, voice, text writing, field recording and production. Among many things she fancy is slowness, contemplation, repetition, melancholy, mysticism, playfulness and everything hidden in the outskirts.
Contact: pernille.meidell@gmail.com
Bandcamp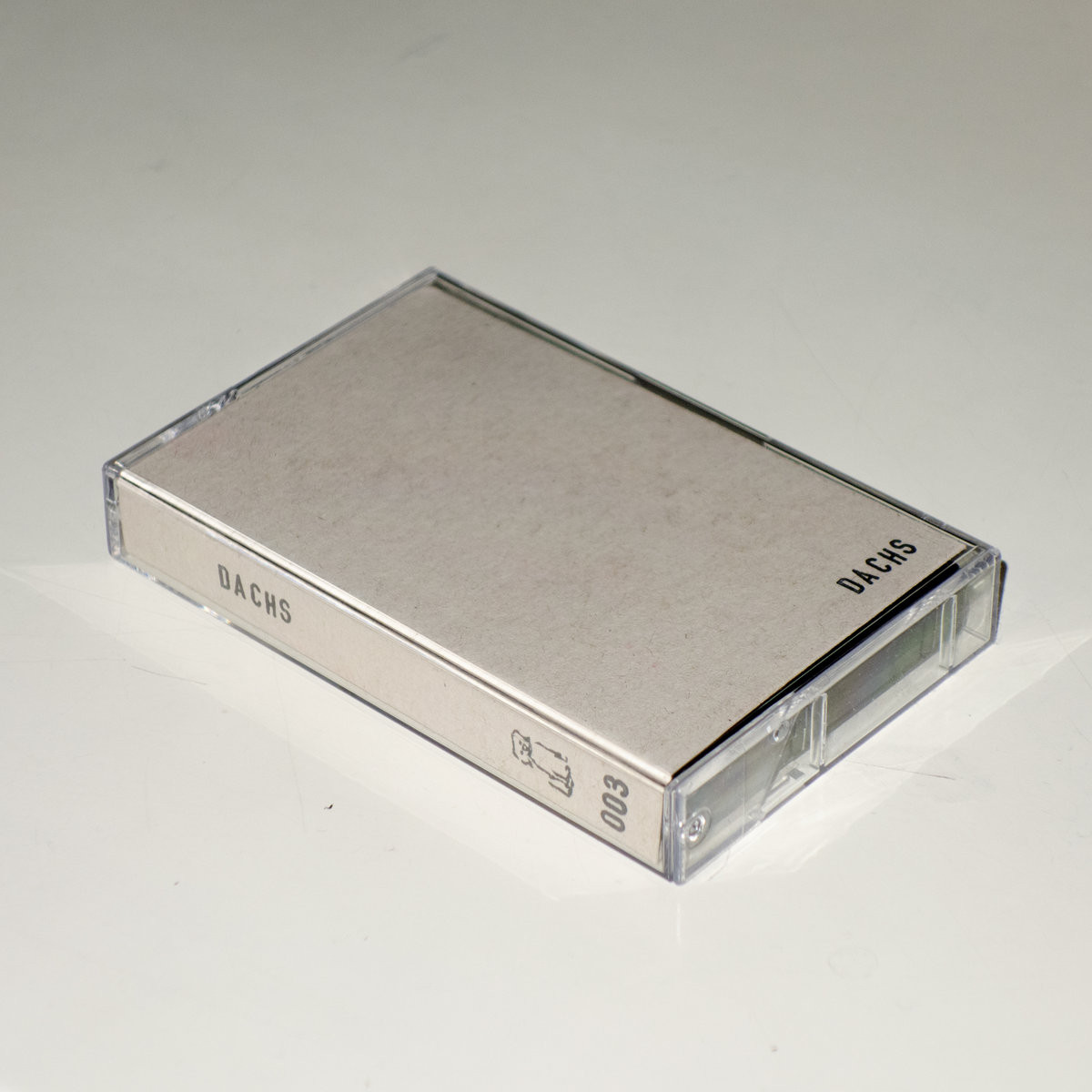 Dachs is Pernille Meidell (b:1979) and Erik Mowinckel (b:1988).
This tape features excerpts from improvisations made with a sampler, pedals, subtractive and fm synthesises in the periode 2019-2020. This release include artwork by Erik Mowinckel
Erik Mowinckel is a photographer and musician.
Pernille Meidell has her background from visual arts, sculpture, drawing, installation and textile.
They both have solo projects, Pernille under the moniker Perimeter O in addition to running Breton Cassette.
Contact: Dachsvoff@gmail.com
Bandcamp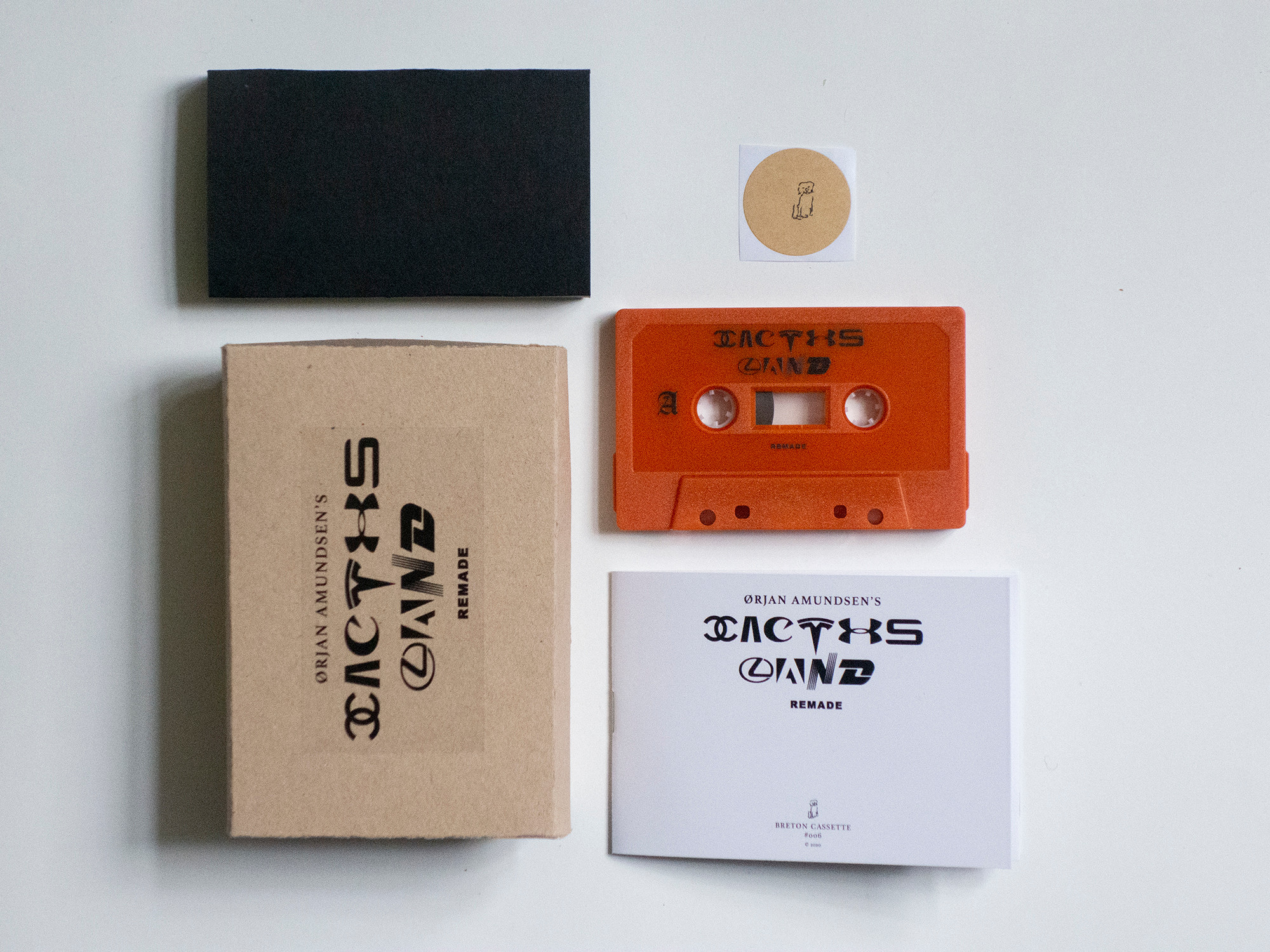 Cactus Land Remade by Ørjan Amundsen
"Cactus Land Remade" is the soundtrack to the video work "Cactus Land Remade – A Martian Gothic" (2019). The work explores the utopian dream of colonizing the planet Mars. The fascination and interest in Mars is old, but has increased in recent years in the wake of a kind of new 'space race', where countries such as China, USA, Russia and India are competitors in addition to private companies such as SpaceX and Blue Origin.
Ørjan Amundsen (b:1982, Norway) is educated at the art academy in Tromsø (BA), and in Trondheim (MA). His artistic practice mainly involves video where music and text are often central elements. The core of Amundsen's compositional method is the use of appropriation of already existing visual, literary and auditory material.
Contact: 579904@gmail.com
Bandcamp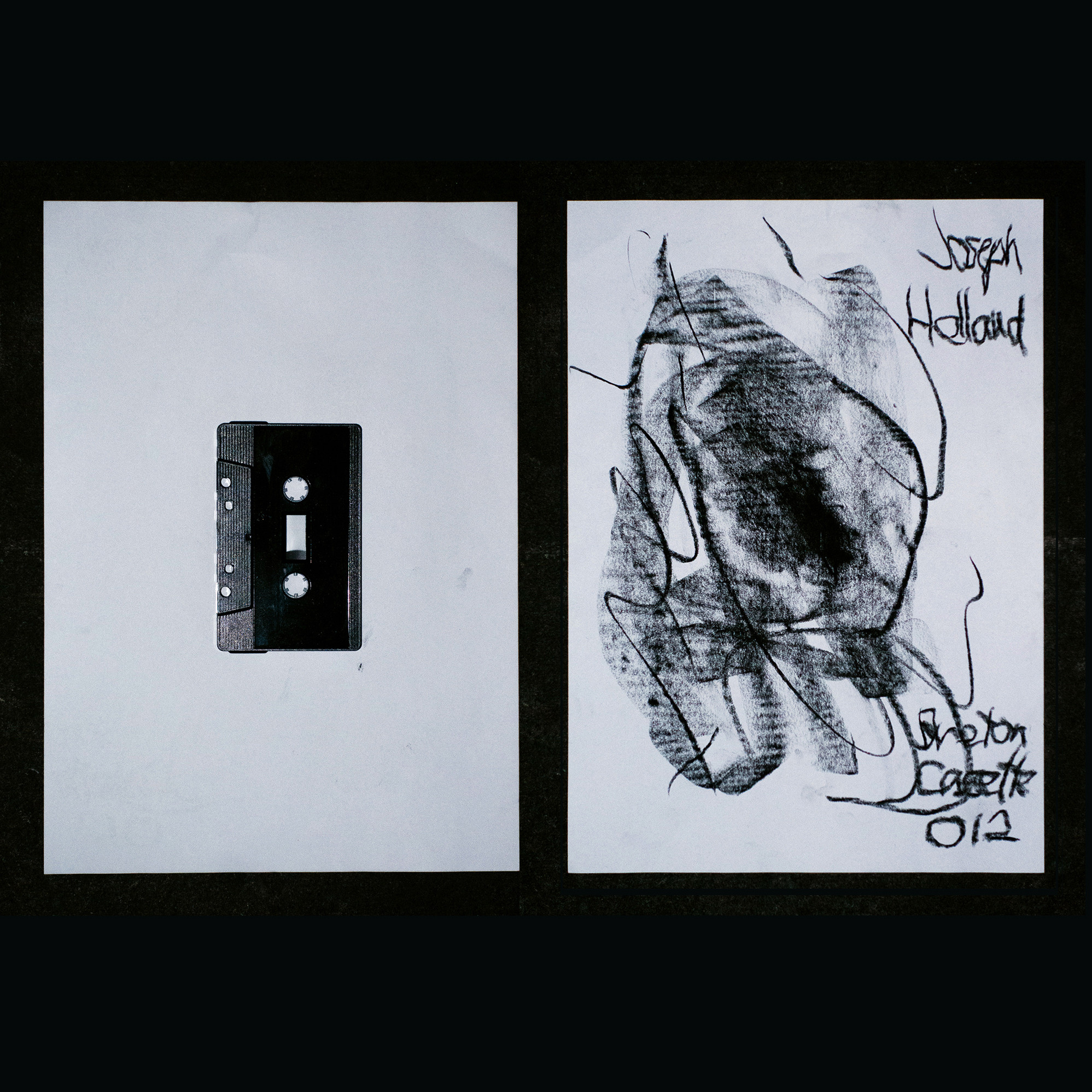 012 by Joseph Helland
012 is a result of Joseph Geir Hellands work with keyboard compositions and improvised monologues. Through the gesture of drawing Helland conjures an improvised narration, letting the listener in on a walk through dreams and memories. The cassette has no apparent beginning nor end, but like an Ouroboros it returns to the memory again and again.
Joseph Geir Helland (b: 1987) is a visual artist educated at the Bergen Academy of Art and Design and Oslo National Academy of the Arts. His work revolves around storytelling and architecture, with use of sculpture, sound, drawing, assemblage and the occasional animal.
Contact: josephgeir@gmail.com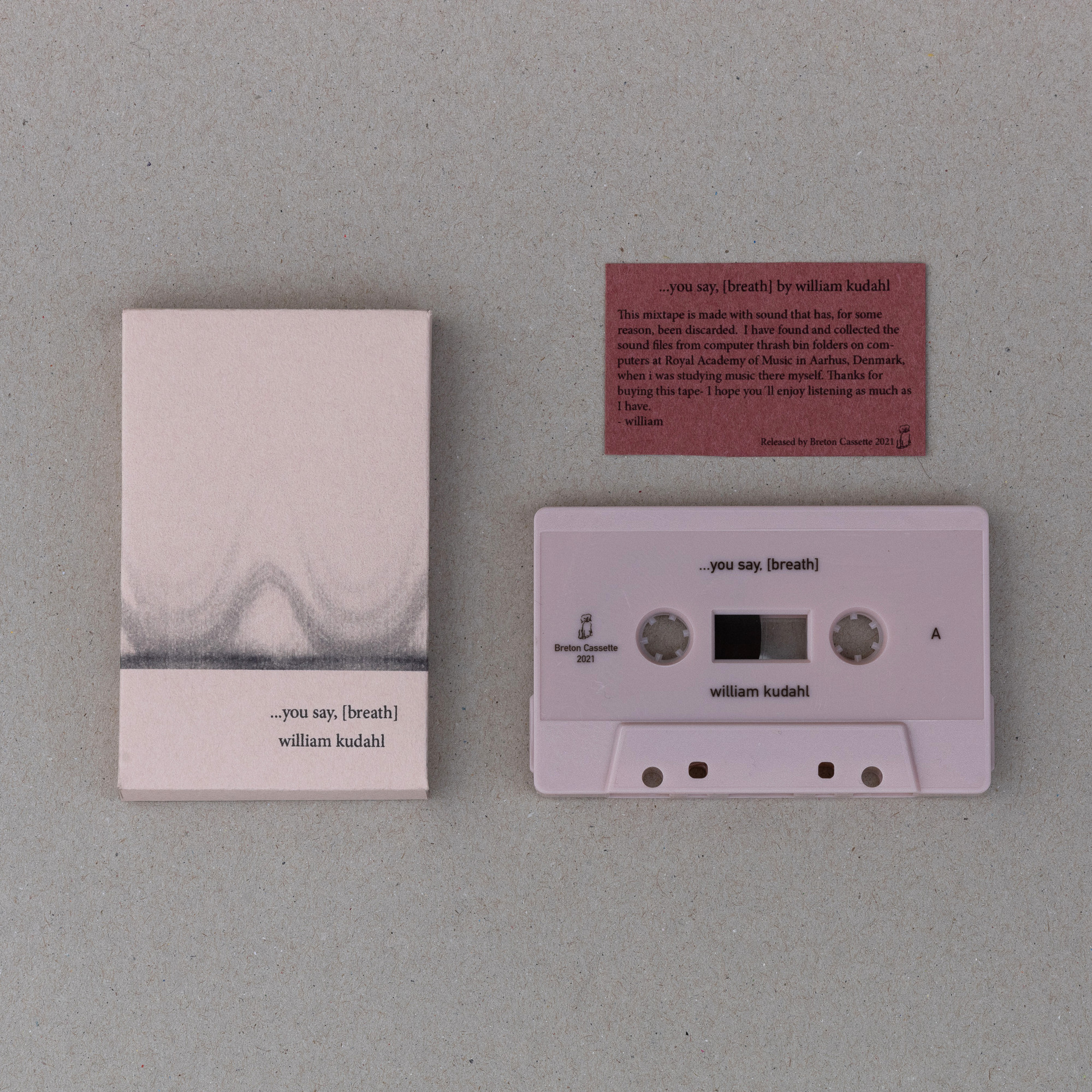 …you say, [breath] by William Kudahl
You say breath is a refreshing mixtape of discarded sound files collected by William when he studied at Royal Academy of Music in Aarhus. It`s a good mix off musicality and spoken word and put a perspective on what we keep and what is left behind in a creative process.
William Kudahl (b. 1991, Denmark) works in a field between sonic and visual arts. His work explores topics such as ephemerality and invisibility, the in-between and the ordinary and often takes shape as sound works, radio broadcasts and written publications.
Contact: williamkudahl@gmail.com
Bandcamp