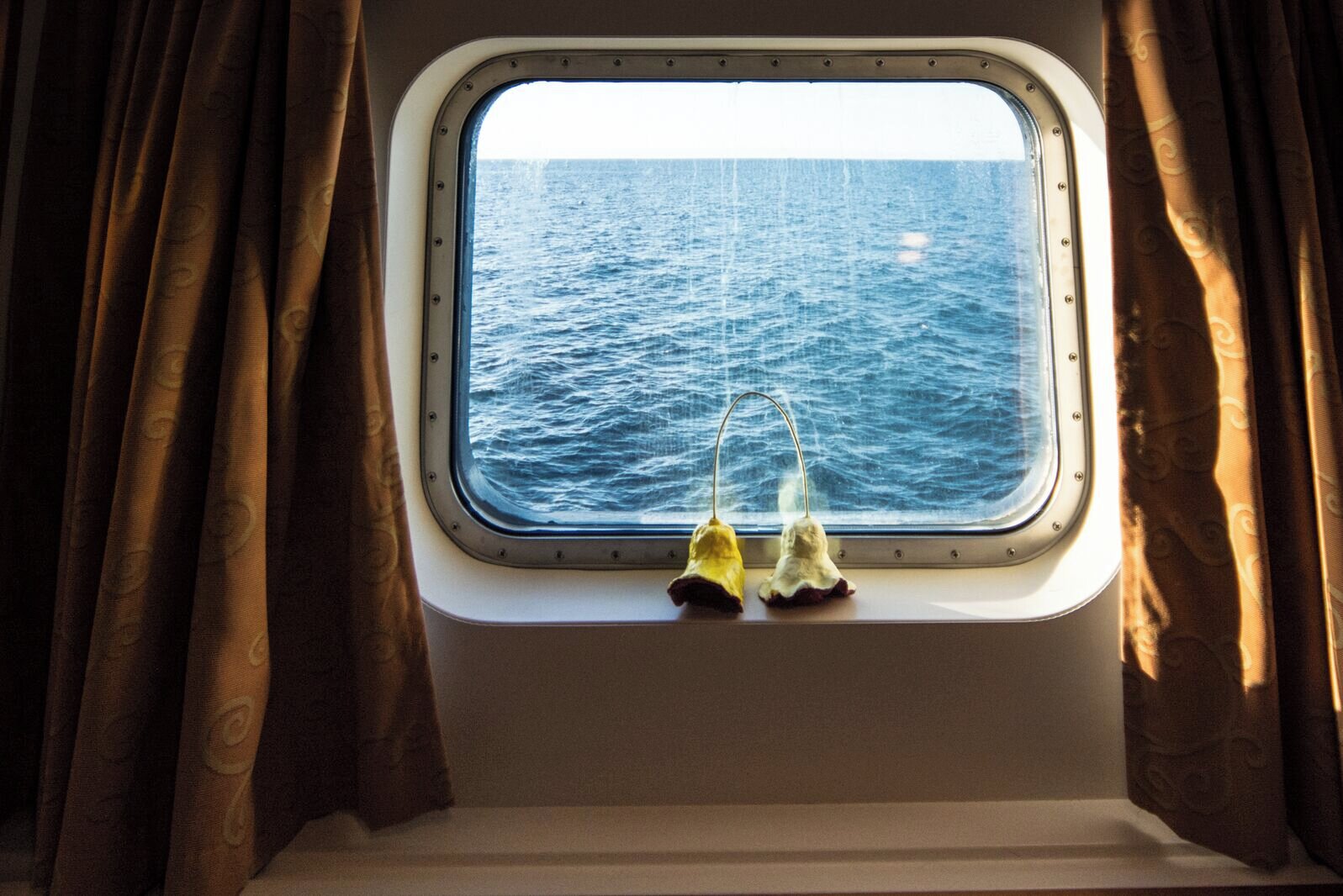 SCHLOSS

Artists Gerasimos Floratos was presented by SCHLOSS in the Cabin Series, and Veronica Bruce and Jennie Bergsli were presented as a part of the program at the Going Away Party at Bergen Kunsthall. Curated by Ida Ekblad. SCHLOSS is run by artists Ida Ekblad and Mattias Faldbakken.

GERASIMOS FLORATOS
A series of small sculptures and a notebook.
Cabin 436, deck 4.
Saturday 23.09.17

The space was occupied by a series of new works of handmade figures produced in his grandmother's old cafe turned studio on the Greek island of Kefalonia. Accompanying the figures was a notebook the artist has been traveling with and working on throughout the year. Floratos' work takes us on a psycho-geographic tour of the artist's world, hosted by a cast of anthropomorphised characters which evoke slouching alter egos some more closely resembling him than others, but all sharing an uncanny cartoonish familiarity that belies their autobiographical nature.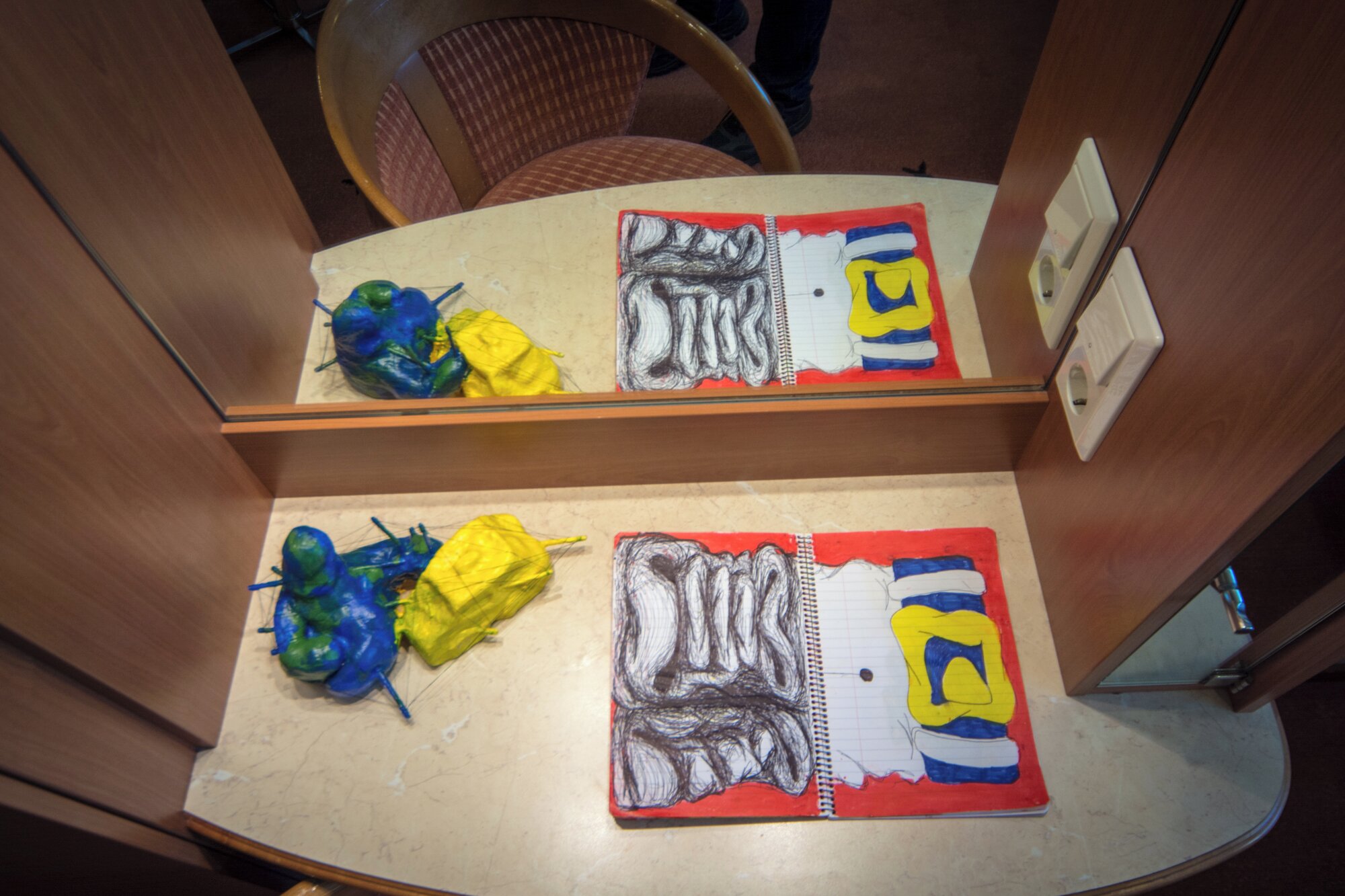 Gerasimos Floratos' (b. 1986 in New York) paintings and sculptures play with the idea of site specificity and the notion of what it means to be 'rooted' in a single place. His works employ psycho-figurative bodies as mechanisms for charting space in many forms; psycho-geography of the globalized world, societies or microcosms built through commonalities of practice, and the internal space of the mind. For the artist, the slouchy alter egos present throughout his work operate as sites for exploring the relationship between the material and psychological bodies. The coded visual language present throughout his practice is partnered with a unique lexicon from which he draws titles for the works and exhibitions. Gerasimos Floratos lives and works in New York, London and Kefalonia, Greece.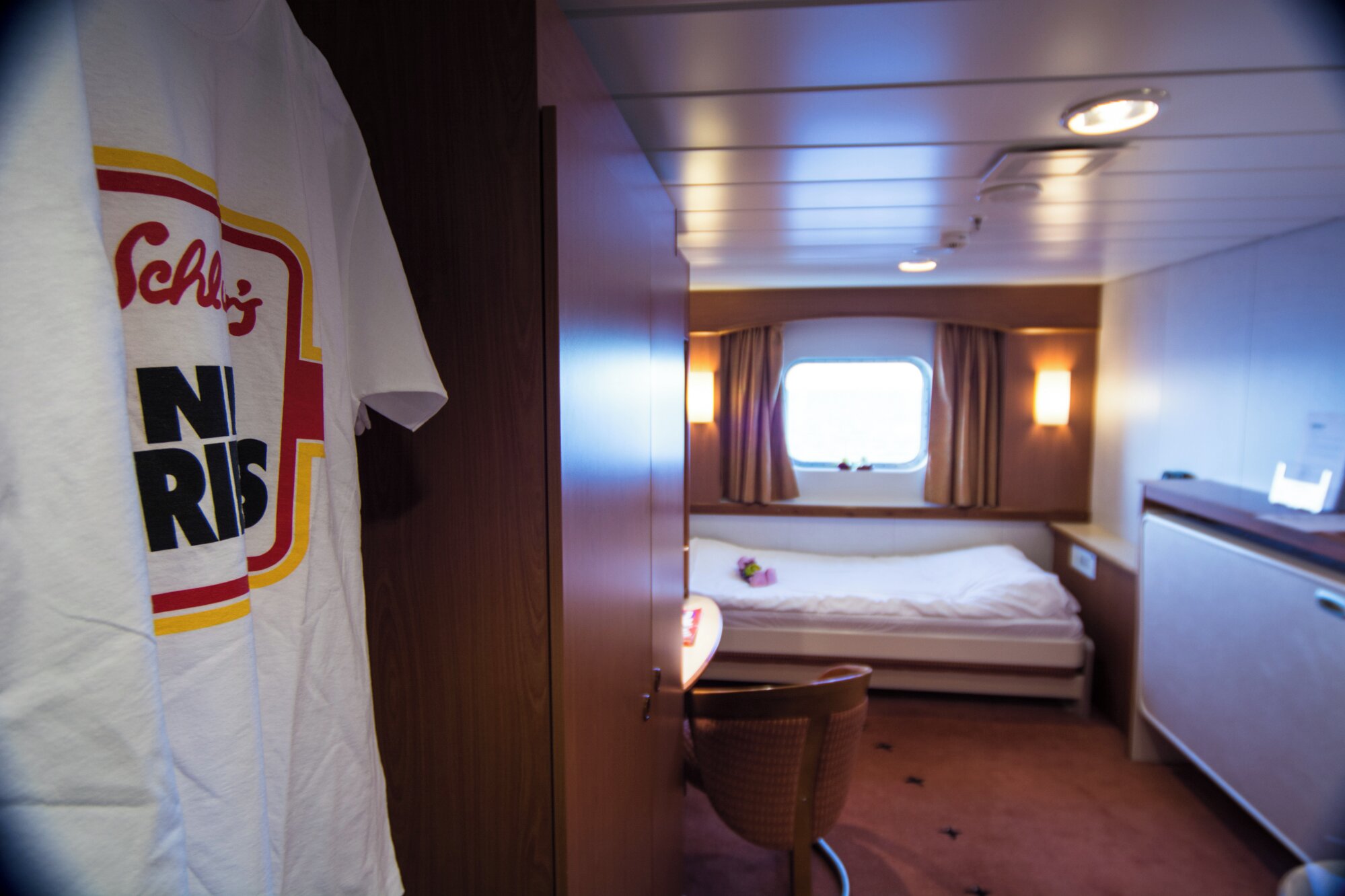 SCHLOSS
Founded 2015, in Oslo by artist Ida Ekblad and writer Marie-Alix Isdal Voisin, SCHLOSS is an exhibition space occupying a former Porsche car repair shop in Sofienberg, Oslo. The space is co-organized by Esther Saura Múzquiz, Matias Faldbakken and Veronica Bruce. SCHLOSS has had a series of solo, duo and group exhibitions, as well as cross-over projects with other venues for performances and concerts. The program have since the opening included artists such as Sean Snyder, Liz Craft, Pentti Monkkonen, Keren Cytter, Chloé Elizabeth Maratta, Flannery Silva, Maggie Lee, Andreas Dobler, Loretta Fahrenholz, Stewart Uoo, amongst others. Norwegian artists include Yngve Holen, Leander Djønne, Urd Pedersen, Calle Segelberg, and more. The concert and club nights have featured appearances by DJs such as Joy Orbison, Will Bankhead, Honey Dijon and Courtesy, as well as rapper Onoe Caponoe and noise duo Odwalla1221.