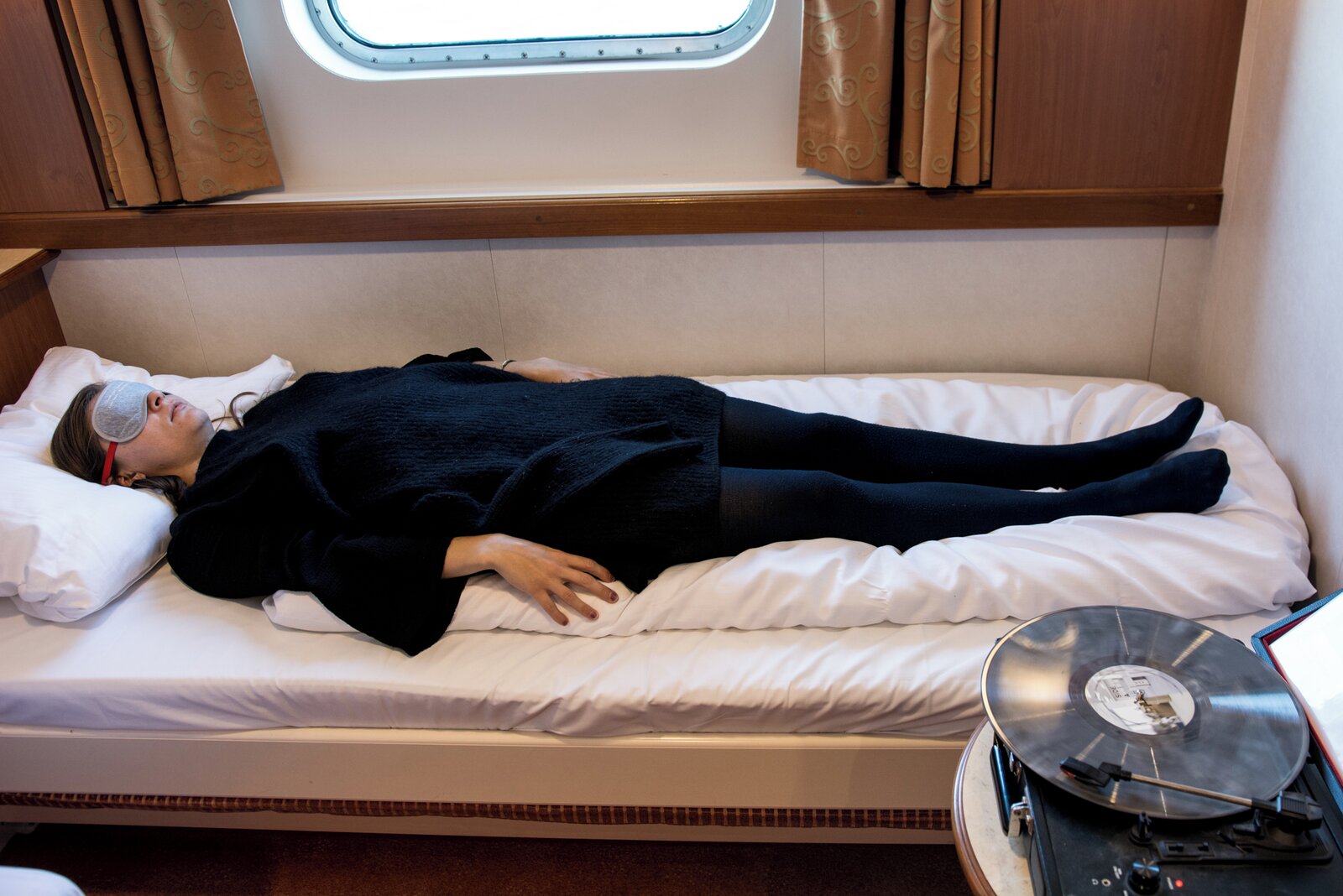 Danilo Correale was presented by Entrée in the Cabin Series. Curated by Randi Grov Berger and Espen Johansen.

Reverie: On the Liberation from Work.
Hypnotherapy, 21:20 min x 2, LP Record
Cabin 434, deck 4.
Saturday 23.09.2017

In Reverie: On the Liberation from Work, artist Danilo Correale has collaborated with a New York-based psychotherapist and hypnotherapist to create a guided hypnosis, exclusively for the Cabin Series, that aims to relax the body and mind in preparation for a post-work society. This hypnotic exercise guided the visitor on a peaceful journey of the mind to explore the realm where work is no longer needed, and where the dream of universal basic income has finally succeeded.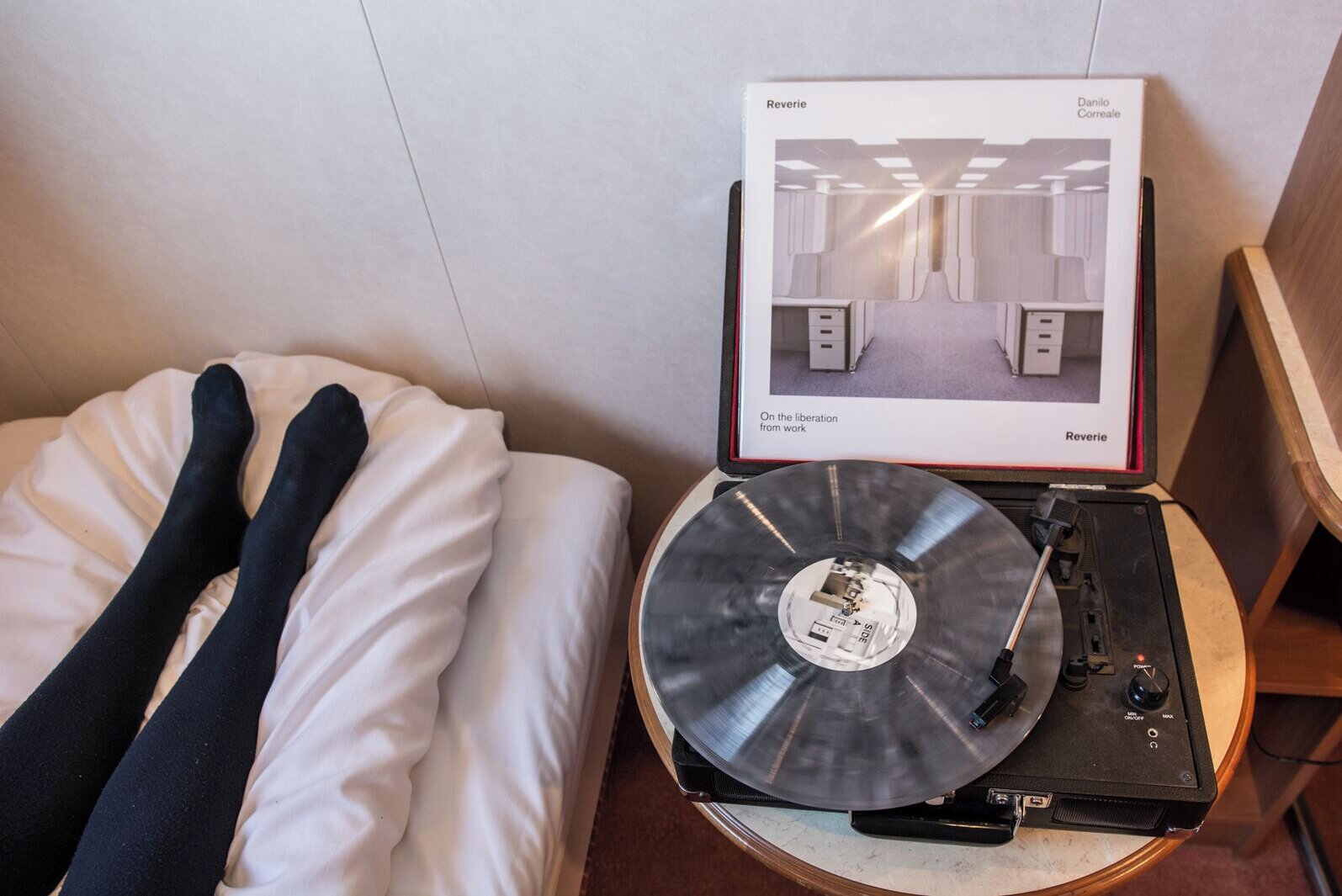 BIOGRAPHY
Danilo Correale's (b. 1982 in Naples) work has long focused on the human aspect of financial capitalism. In the increasingly urgent context of the global economy and a rapidly evolving workforce landscape, the artist uses the language of hypnosis to vividly describe a practical solution to empirical but yet potential issues inherent in a system too long stagnant in the old rhetoric of work. Danilo Correale lives and works in Napels and New York, USA.

Entrée
Founded in Bergen 2009, by curator Randi Grov Berger. Entrée is an independent, non-profit gallery in Bergen, devoted to commission, produce and promote new work by local and international artists. The gallery largely works with emerging artists, but in the de- velopment over the last eight years Entrée has included more established artists in the programming, as well as collaborations with institutions in Norway and abroad. Entrée is a member of New Art Dealers Alliance, and was recently first gallery to exhibit at Independent's Fifth Avenue Gallery Residency in Harlem.