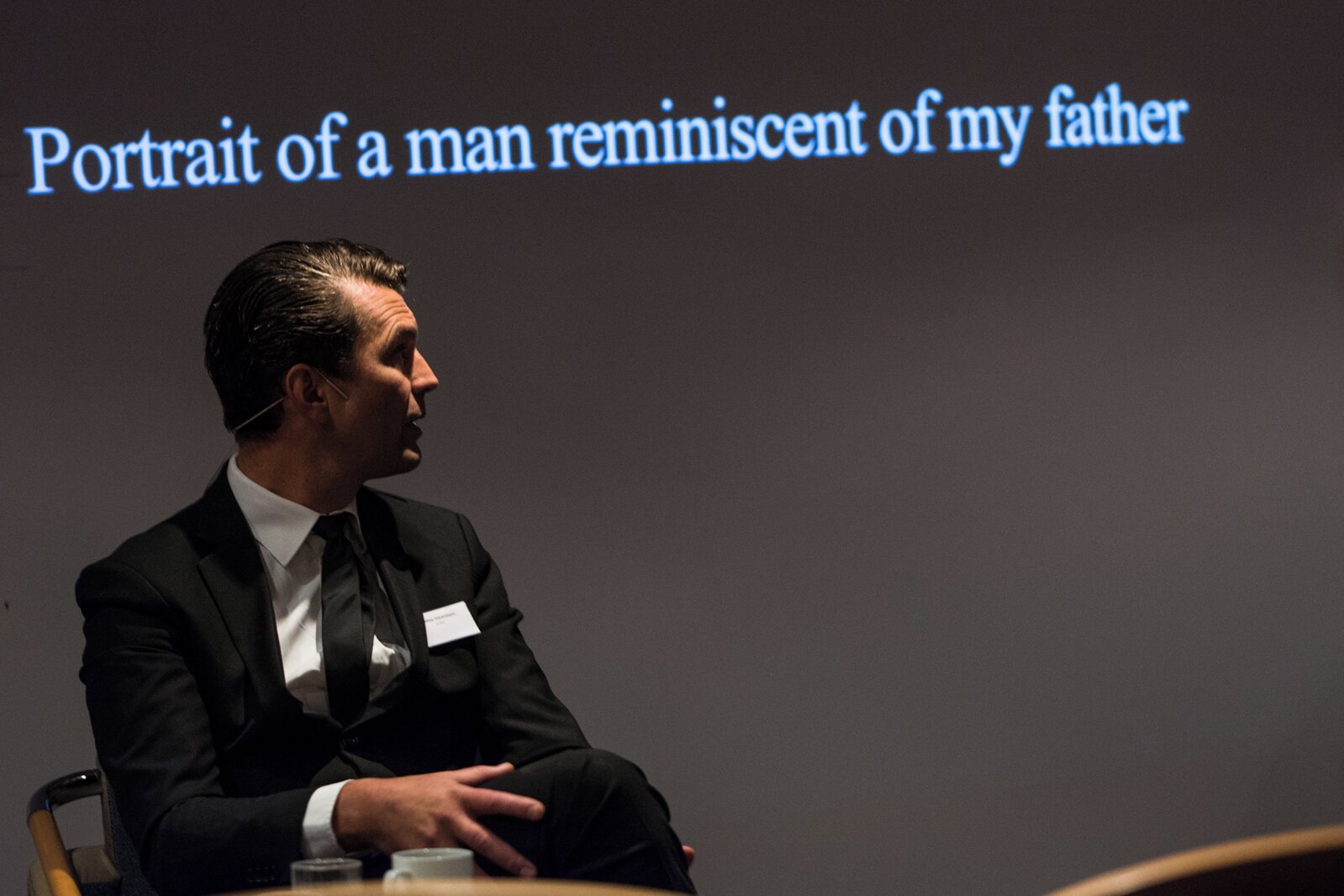 Artists in Conversation:
The impact of artists practices – Under the Surface
Artist Mattias Härenstam in an in depth conversation with Director of Nottingham Contemporary, Sam Thorne (UK). Härenstam also screened three of his films in the Screening Programme on board.

Mattias Härenstams practise span over a wide range of different art forms including film, sculpture, installation, printmaking and more. Regardless of material or media, there is a recurrent theme of desire for control and an interest in the situation when it crumbles. Beyond it is the fear of failure and the subsequent fall into some undefined abyss. This "keeping of up appearances at any cost" and the actual cost of doing just that. To me that is not just a psychological or existential state, but just as much a political condition. (Mattias Härenstam).

Mattias Härenstam (b. 1971 in Gothenburg, Sweden, lives and works in Oslo) studied at the National Academy of Fine Arts in Bergen, and at Städelschule, Frankfurt a M. Recent solo shows at Vigeland Museum, Oslo; Stavanger Art Museum; Konstepidemin, Gothenburg (all 2016); Nils Aas Art Centre (2015); Konstnärshuset, Stockholm (2014); Luleå Konsthall (2013); Kunstnerforbundet, Oslo; Tromsø Fine Arts Society (both 2012) etc. His work has also been presented internationally – participating at group shows and screenings at Whitechapel Gallery, London; Herzliya Museum of Contemporary Art, Israel; Galerie am Körnerpark, Berlin; Kunsthal Charlottenborg, Copenhagen; National Gallery of Indonesia among many others. In April 2017 Härenstams most recent film, Prospect, will be screened as part of Kino der Kunst in Munich.
Härenstam is one of four artists nominated for the Lorck Schive Art Prize 2017, the most prestigious art prize in Norway with an award show at Trondheim Kunstmuseum in October 2017.