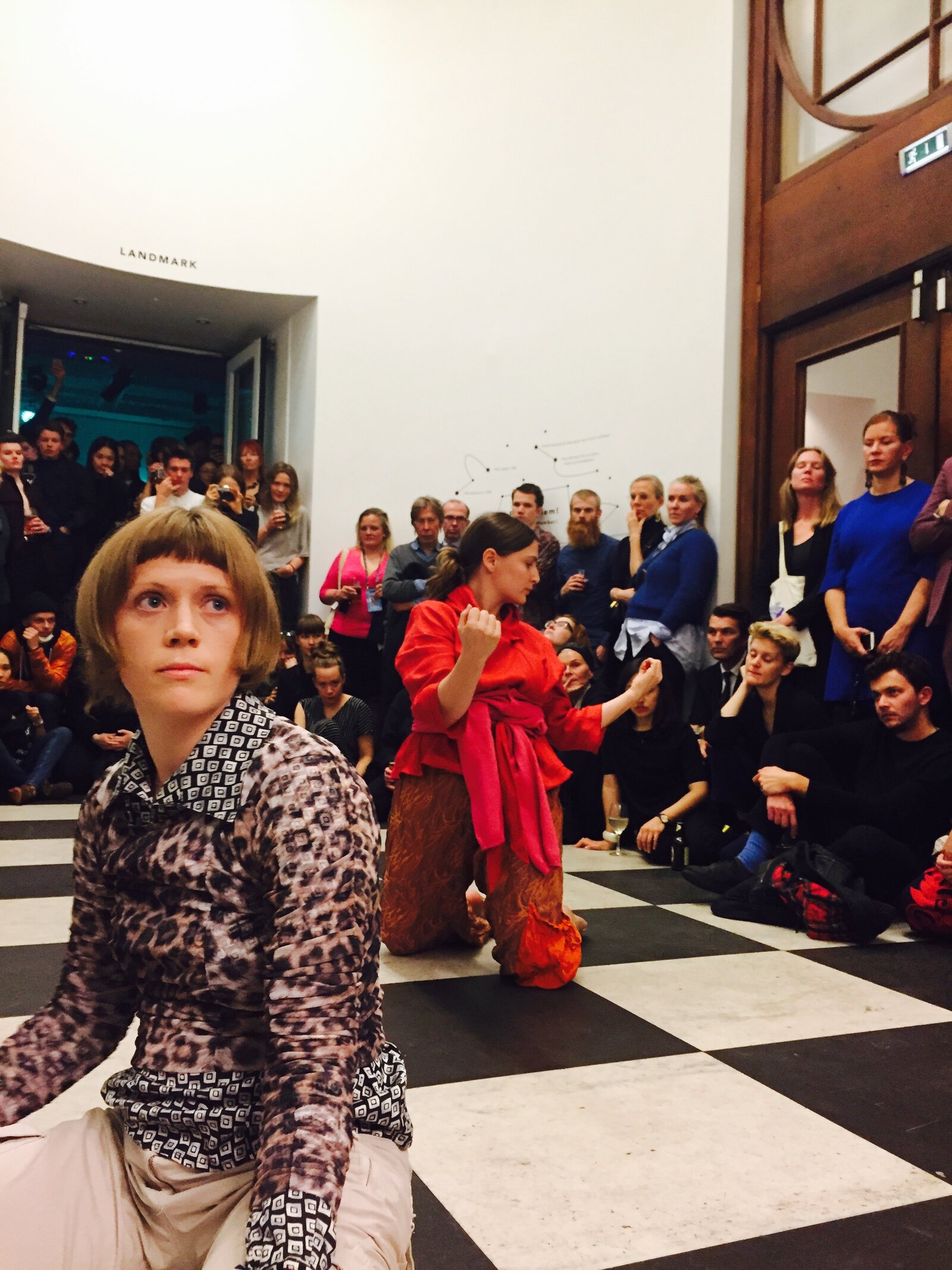 VERONICA BRUCE
Commissioned Performance:
SOFT, INTERLUDE

Curated by Ida Ekblad.
The Going Away Party at Bergen Kunsthall – Landmark.
Sunday 24.09.2017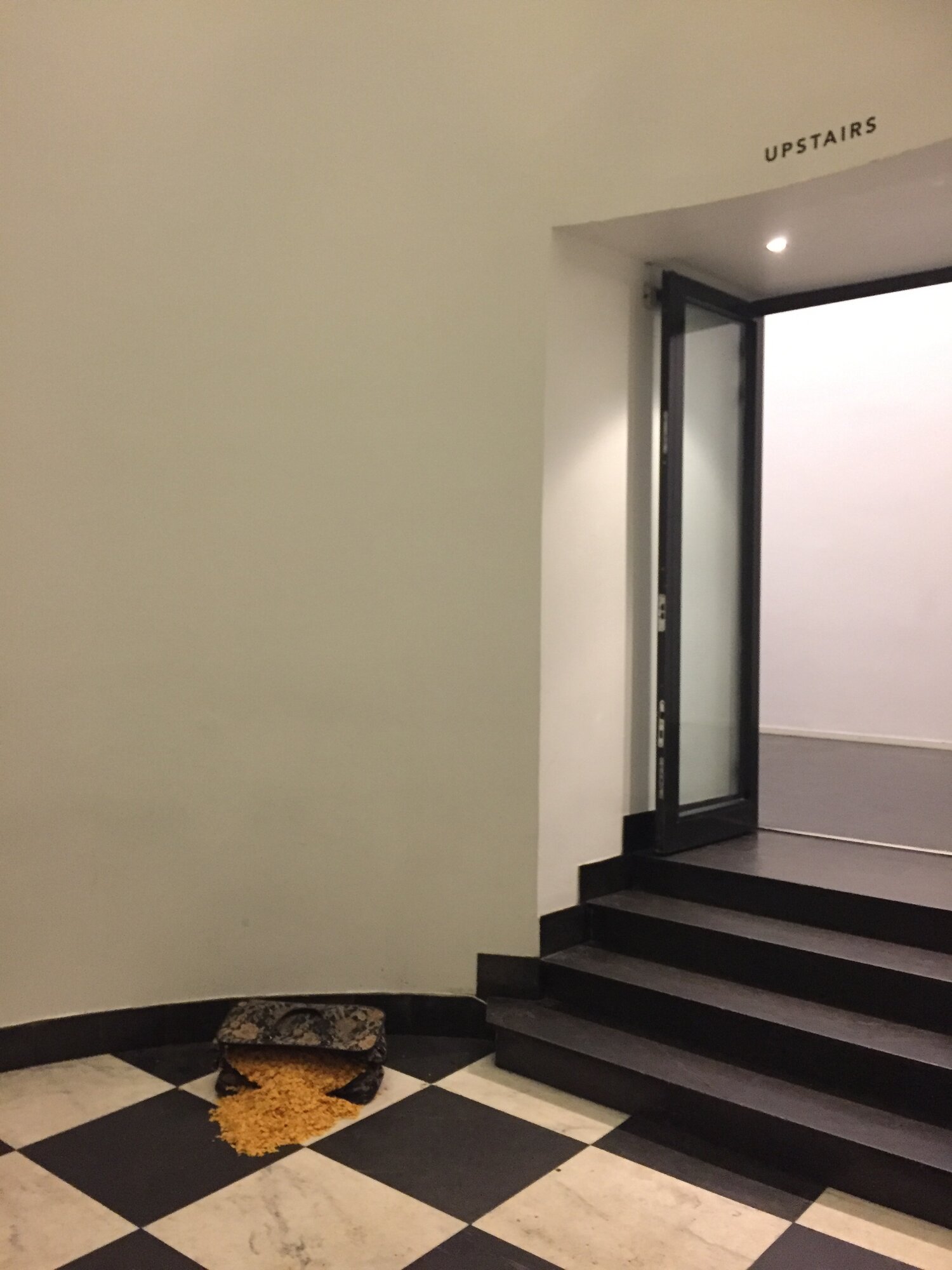 SCHLOSS presented a new performance by Veronica Bruce in collaboration with dancer Jennie Bergsli for Coast Contemporary. Their practice merge principles and patterns of different contexts, and create repetitive states that allows for new readings as you reach beyond fatigue. In the performance Soft, Interlude, Bruce and Bergsli explores performing vulnerability. Both in the sense of the individual sensitivities and the collective notion of bodies as a landscape.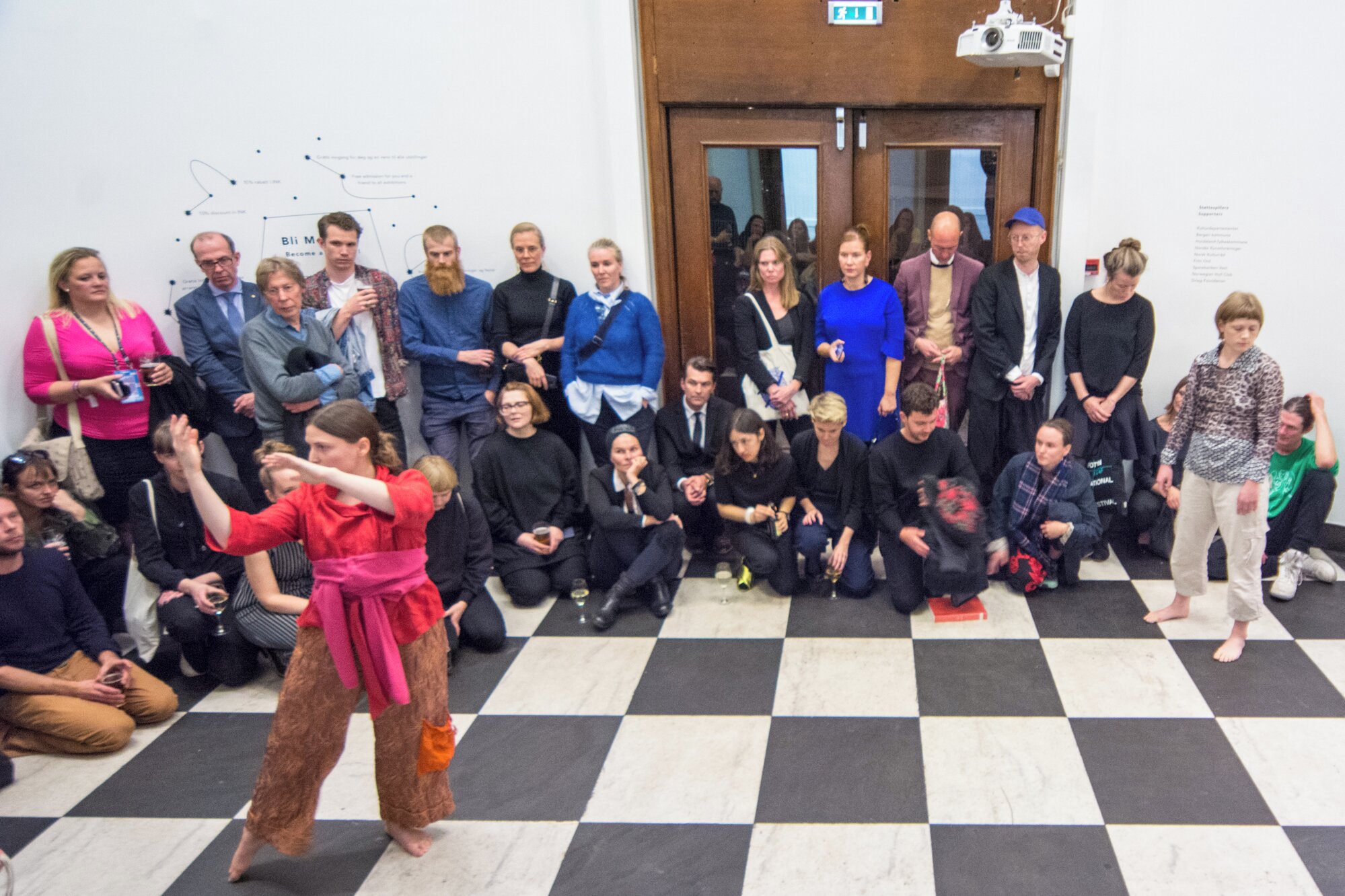 Veronica Bruce (b. 1989 in Oslo) is educated in Fine Arts from Central Saint Martins in London and Dance & Choreography from the School for New Dance in Oslo. Her work bridges between sculpture, dance and choreography, and lets these practices inform and challenge each other. Veronice Bruce lives and works in Oslo.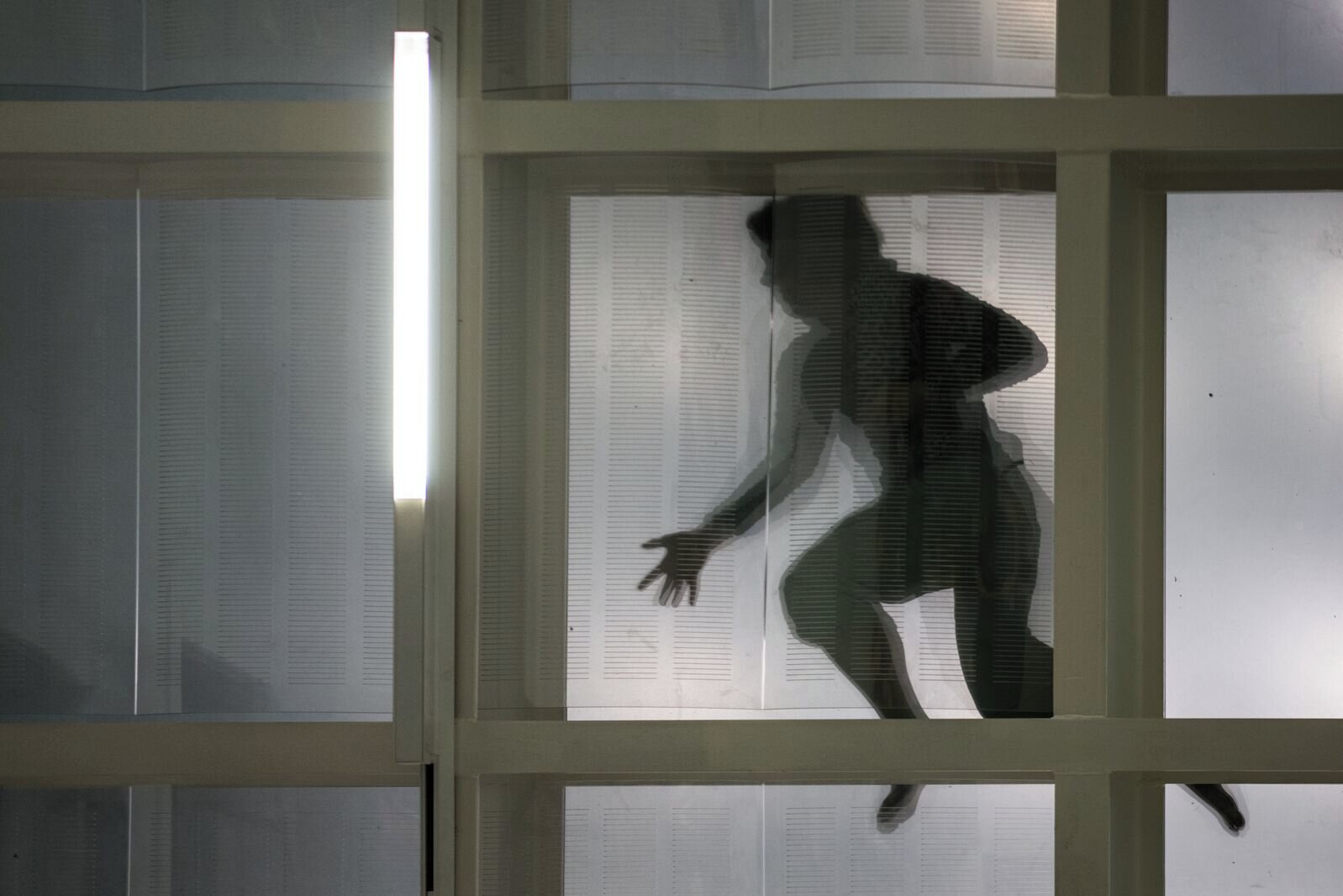 Jennie Bergsli (b. 1991 in Skien) has her education from the School for New Dance in Oslo and DOCH in Stockholm, department of Dance and Choreography. Bruce and Bergsli worked together for the durational performance e-Harmoni, as well as for the upcoming Soft, Together at Black Box Teater (2019). Jennie Bergsli lives and works in Oslo and Stockholm.