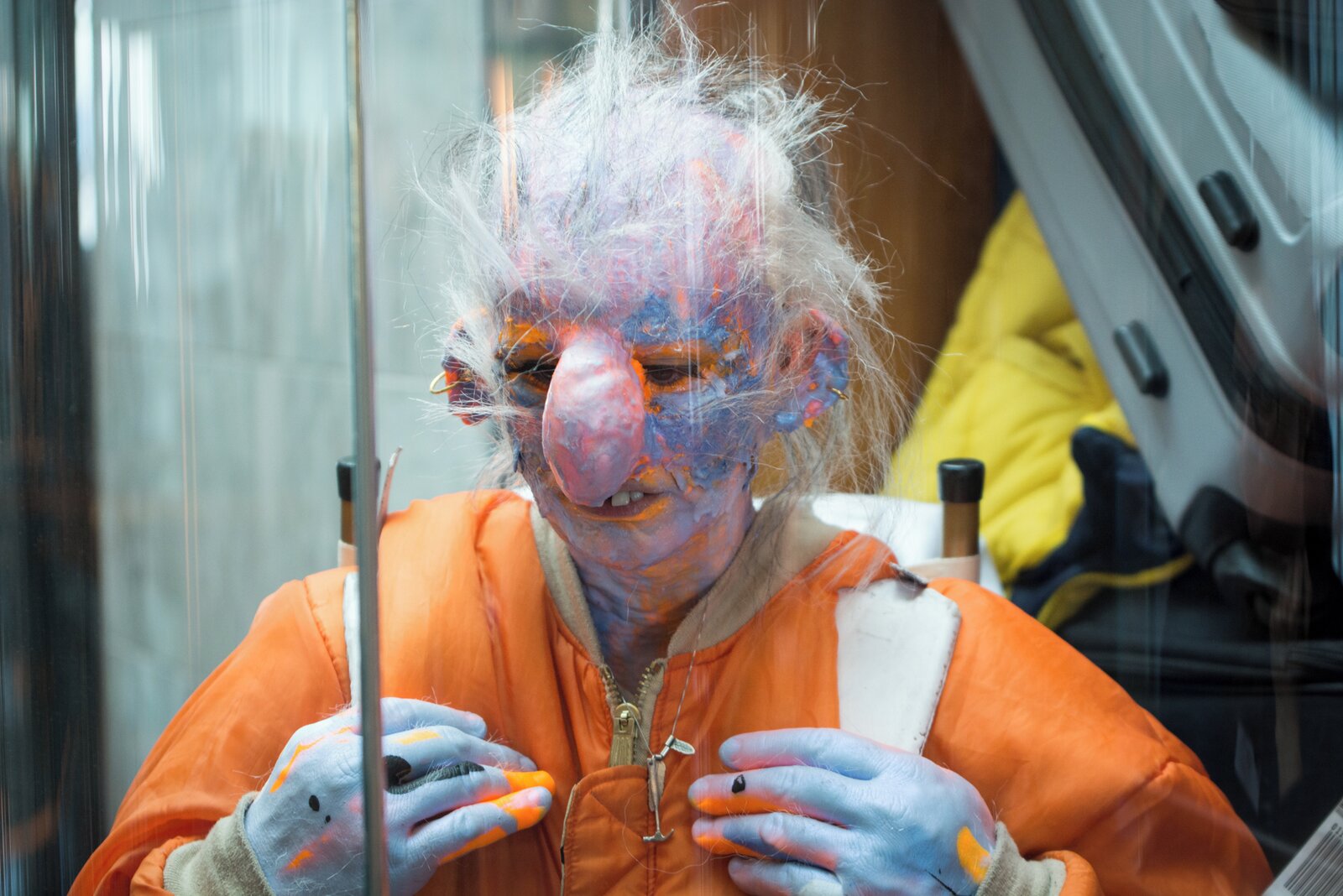 Tori Wrånes presented two commissioned performances during Coast Contemporarys first edition.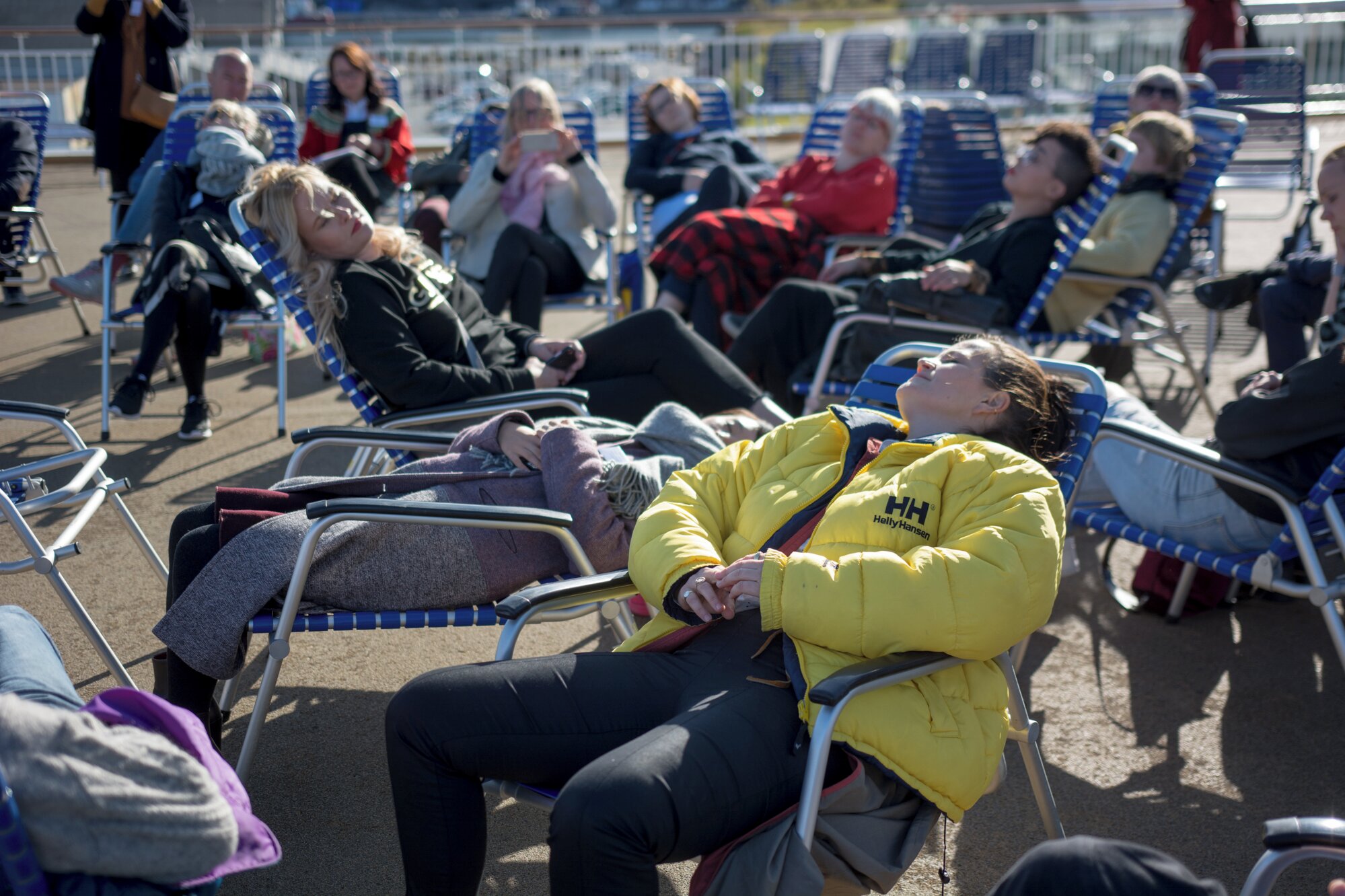 TROLL SONG
Outdoor on the Explorer Deck
Friday 22.09.2017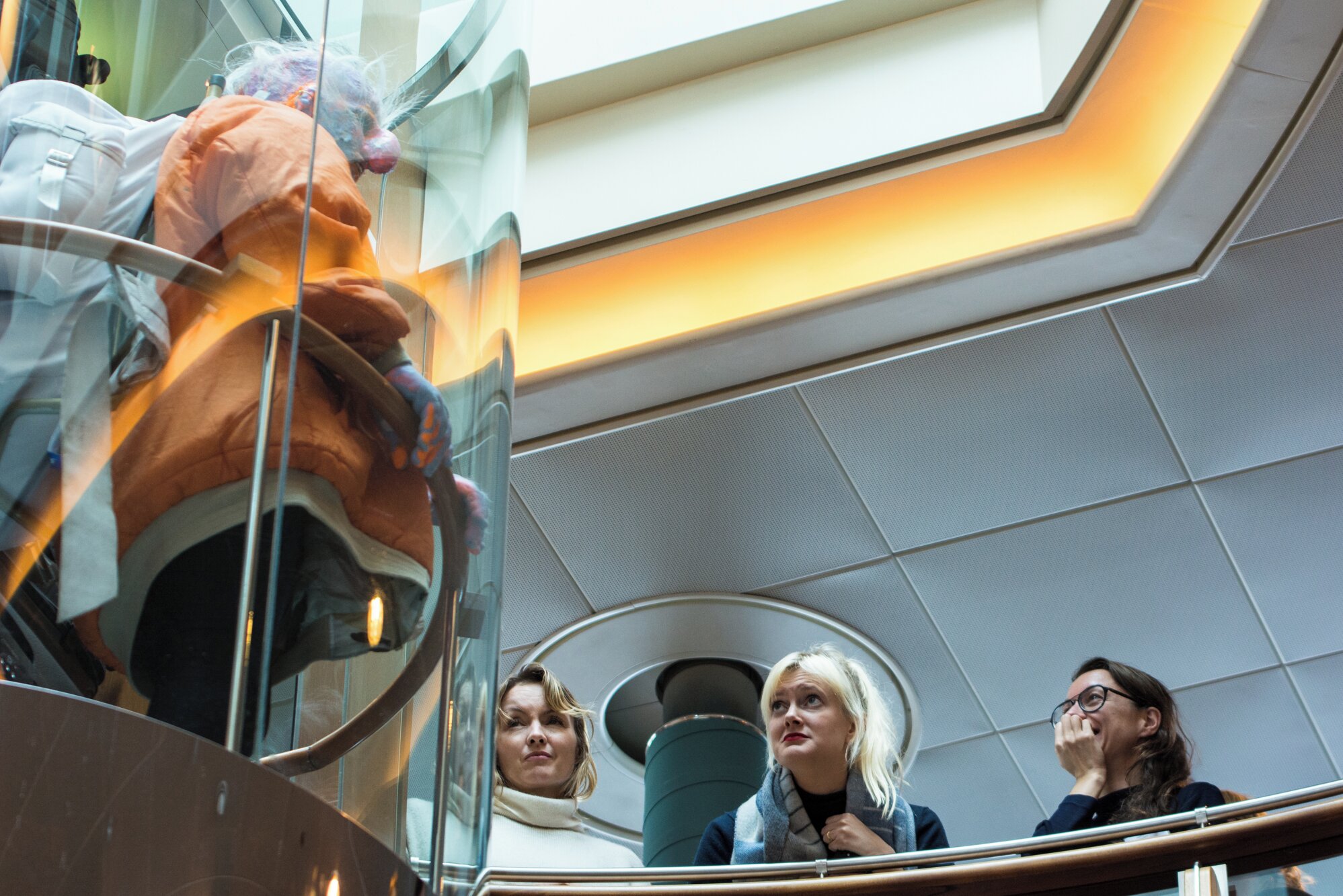 TROLL STUCK IN THE ELEVATOR
Reception Aula Deck 4

Sunday 24.09.2017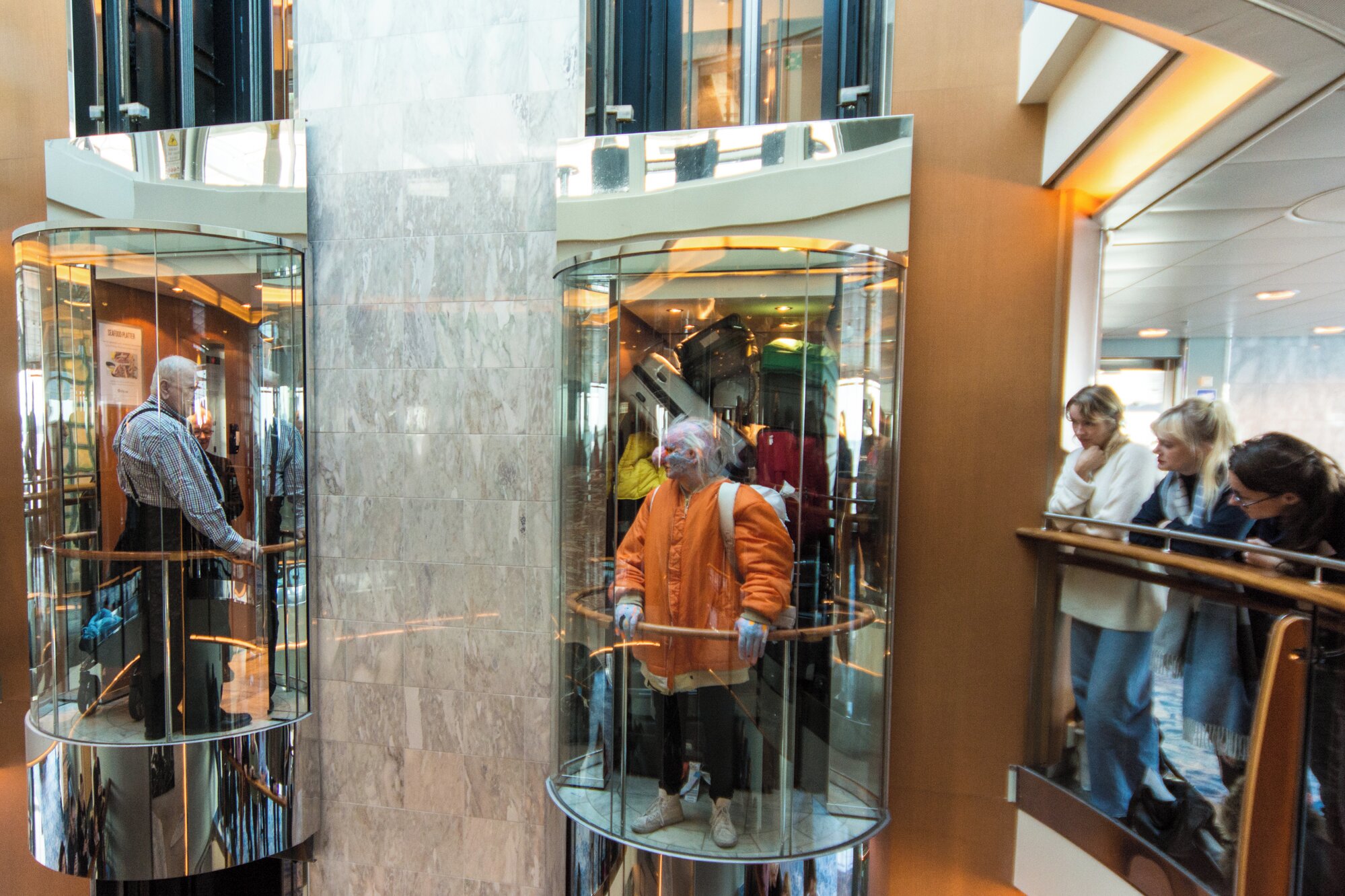 Tori Wrånes (b. 1978 in Kristiansand) is a vocalist and artist, combining voice and sculpture in the field of performance. Her use of sounds, musical instruments, costumes, props, architecture and sculptures deforms her appearance and creates new dreamlike constellations. Wrånes creates landscapes where everyday objects are reinterpreted as small adventures. Choreography with sound might be a good way to describe her work, be it solo or with multiple performers, like singers on bikes, musicians in a chairlift, or saw players seated in trees. Lately, Wrånes has been occupied with developing her own Troll-technique™; an improvised, non-verbal, language based on rhythm and temperament.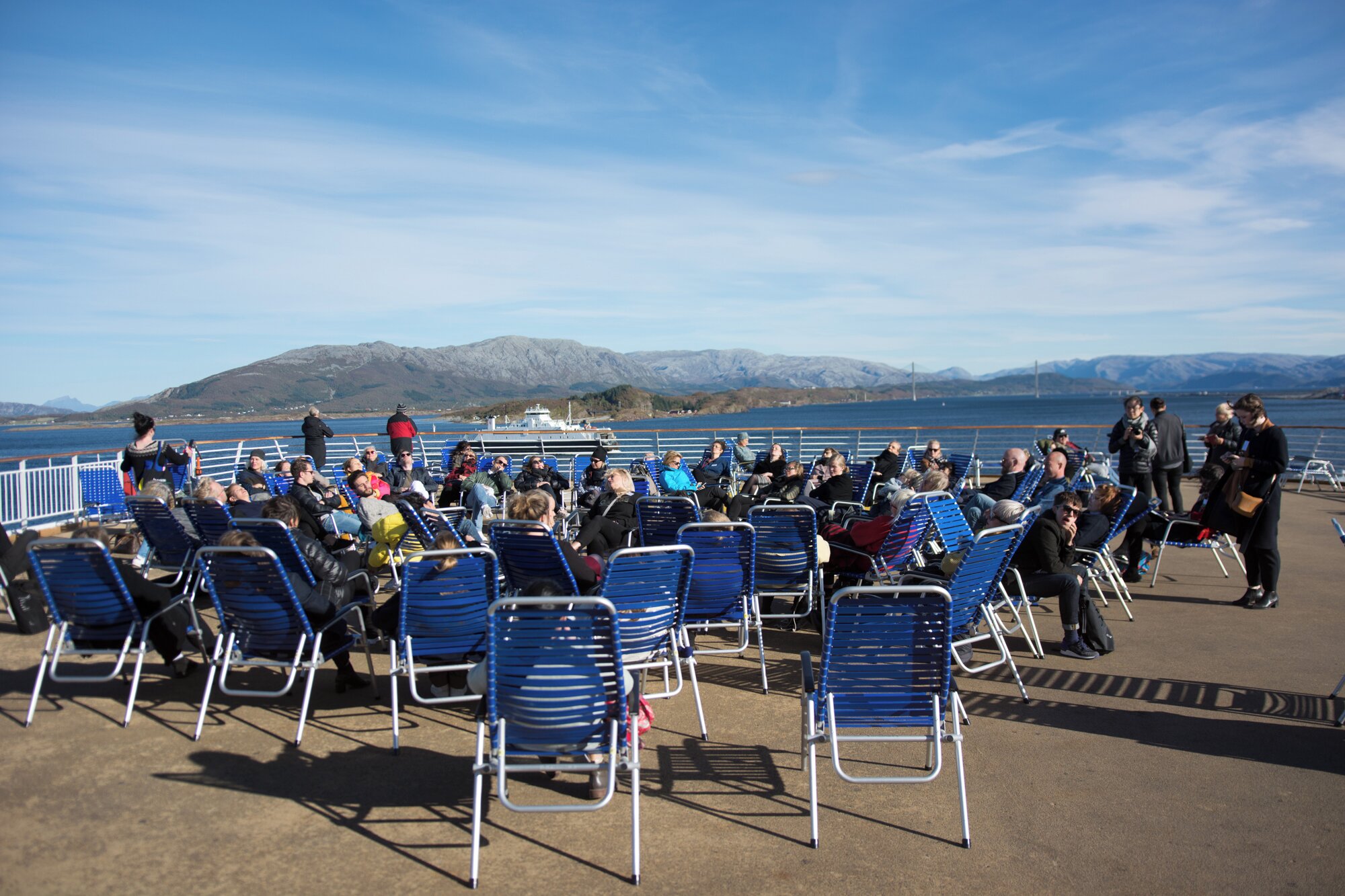 Her recent works include DRASTIC PANTS, at Carl Freedman Gallery in London, STONE and SINGER commissioned for the 19th Biennale of Sydney 2014, YES NIX, a commissioned work for PERFORMA 13, New York; Colombo Art Biennale, Sri Lanka; CCA Lagos, Nigeria and Sculpture Center, New York. In April 2017, she's opening the solo show HOT POCKET at the Museum of Contemporary art in Oslo. Tori Wrånes lives and works in Oslo.