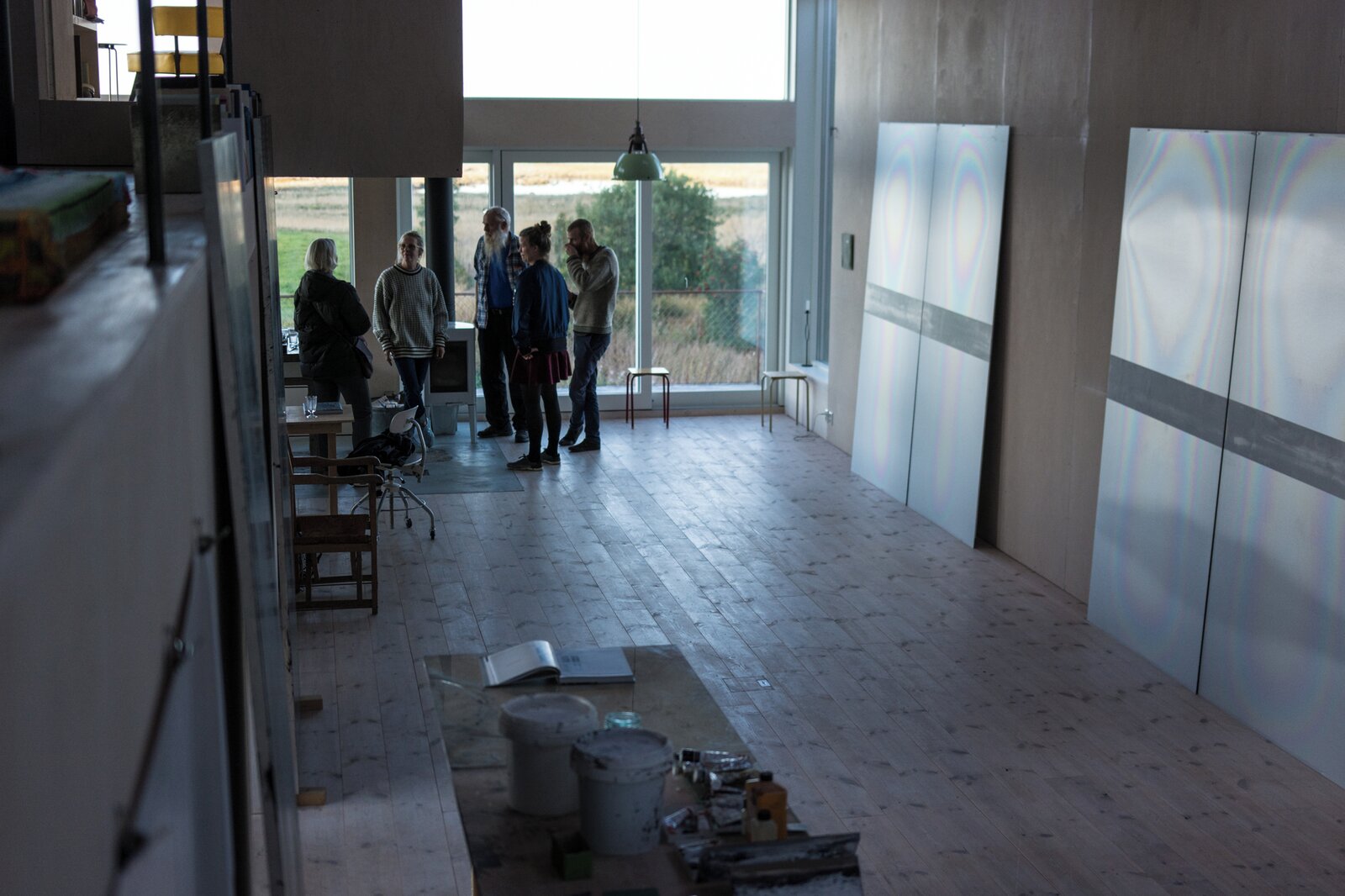 A K DOLVEN
Studio Visit:
Studio Kvalnes, Vestvågøy
Saturday 20.09.2017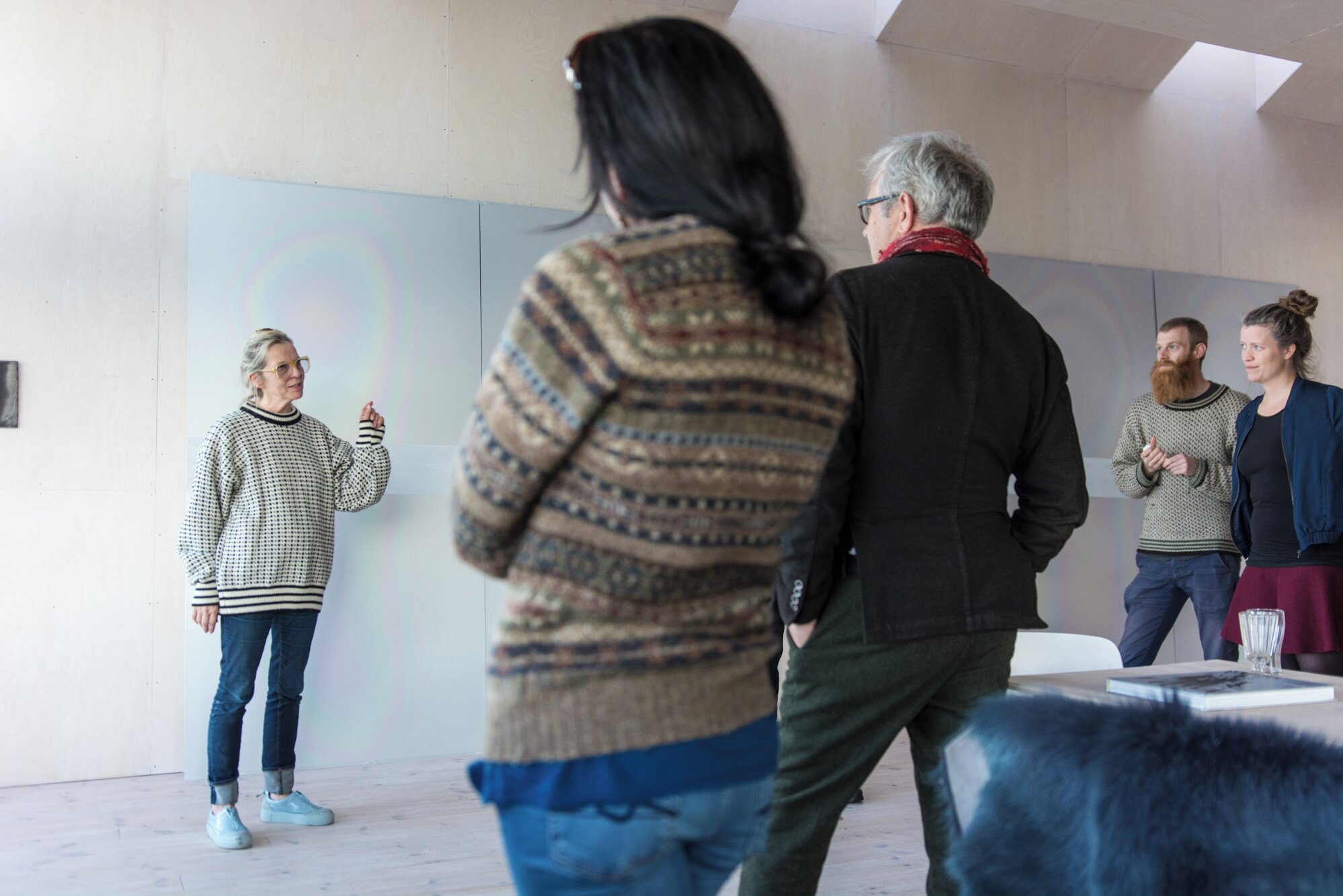 Artist A K Dolven invited us to her private artist studio, Studio Kvalnes in Lofoten. Here we were given a generous and personal introduction to her practice which is not limited by any one particular medium, but rather seeks and is successful in exploring the realms of painting, sculpture, video, text, film, photography, sound work and performance. Her works span the monumental and the minimal, the universal and the intimate. She is continually attempting to find balance between the human body and the landscapes in which she roams – whether London or Lofoten.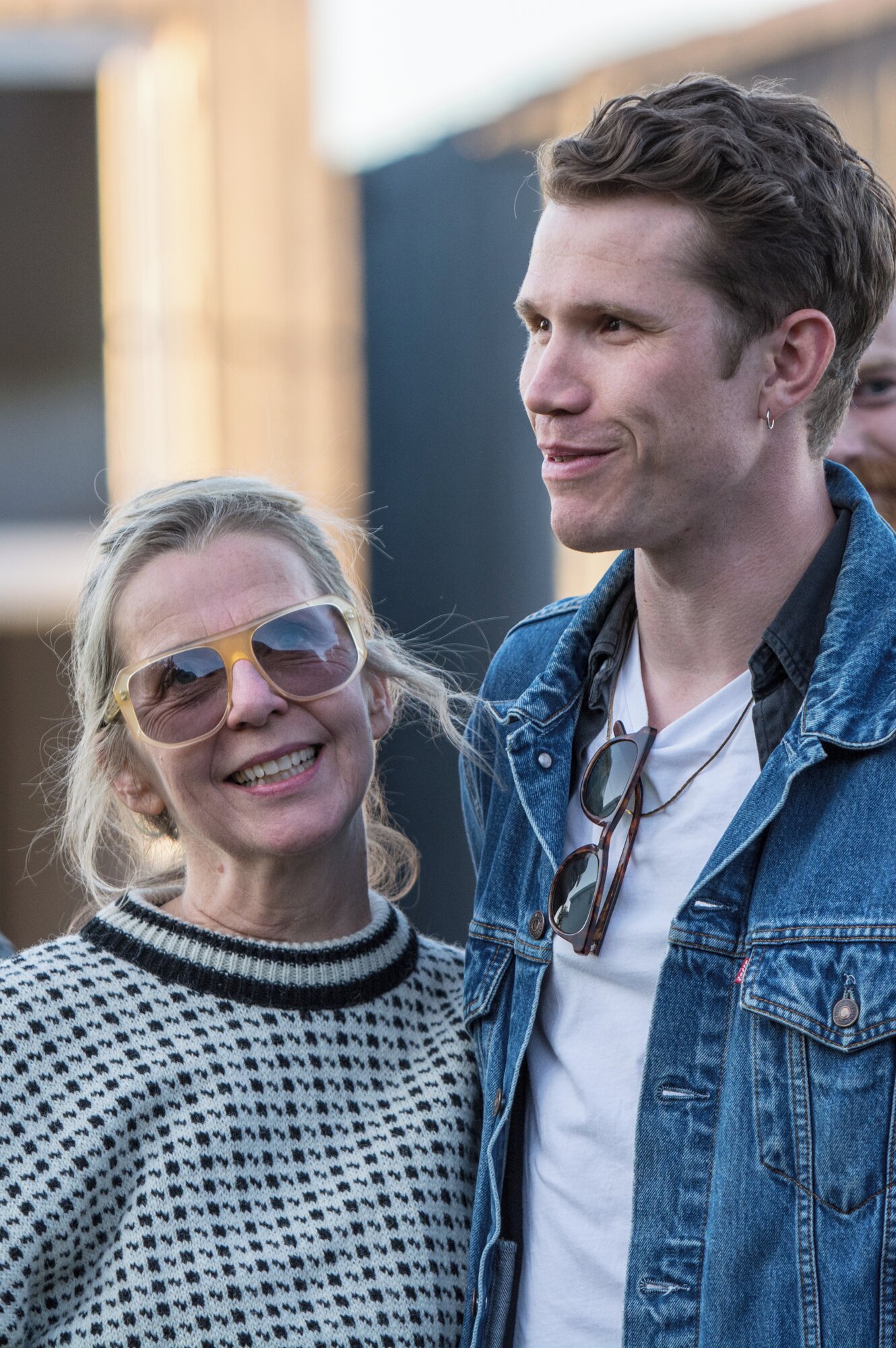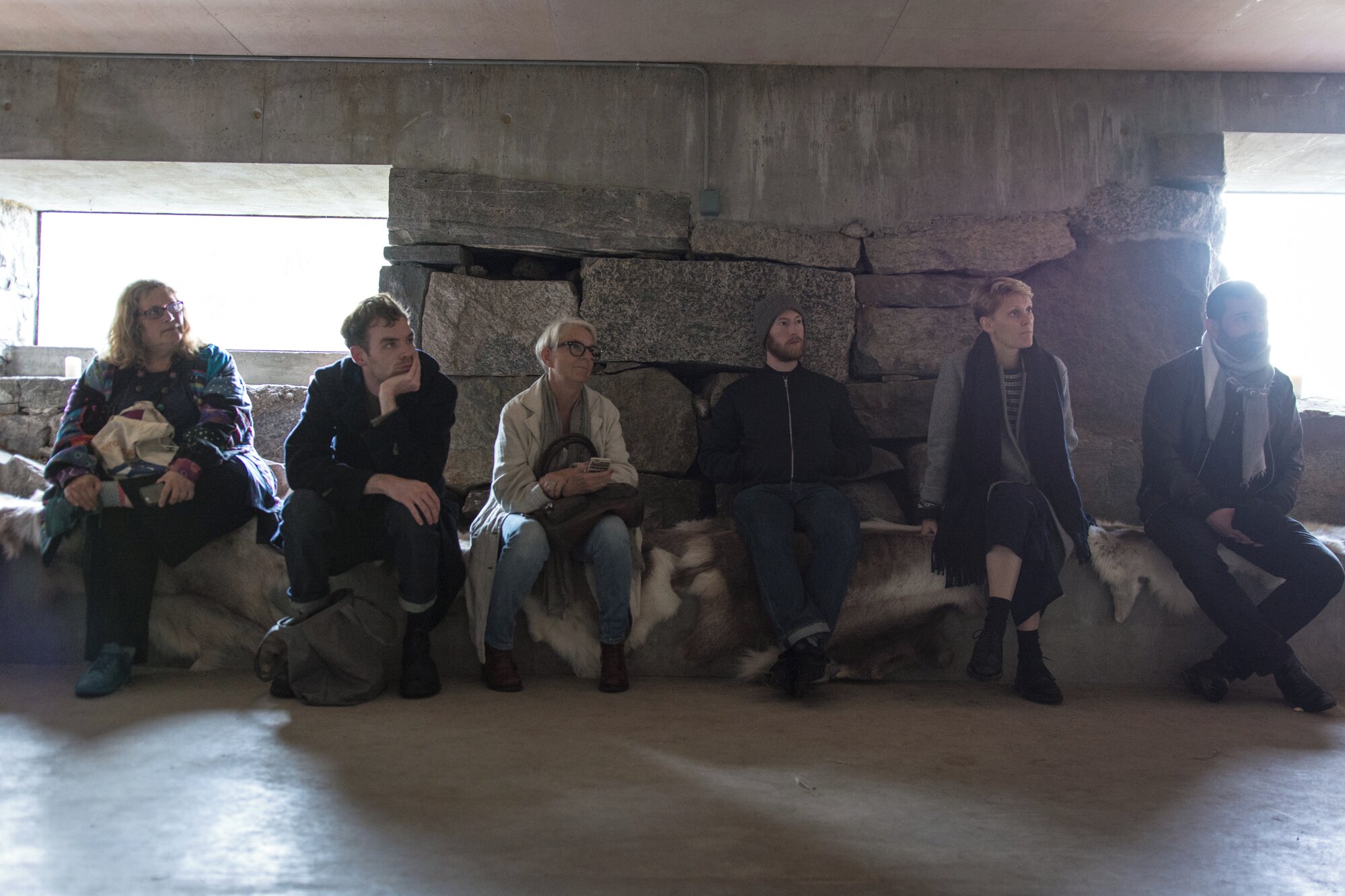 Interpersonal relations and interactions are central to
A K Dolven´s (b. 1953 in Oslo) practice, and many of her performance based works involve collaborations with other artists. She tends to refer to actual sensory experiences that shed light on our understanding of today's world, exploring the subtle and unconscious mechanisms used in perception, memory and emotion. The cry of a voice amongst mountains (please return, 2014), the stroke of a foot across a metal canvas (horizontal painting, 2014) or the complex journey of one human (A Other Teenager, 2016) over others is all an attempt at finding equilibrium in the contemporary space. Dolven's art continually explores the importance of these gestures in social, political and cultural contexts. AK Dolven lives and works in Kvalnes, Norway and London, UK.