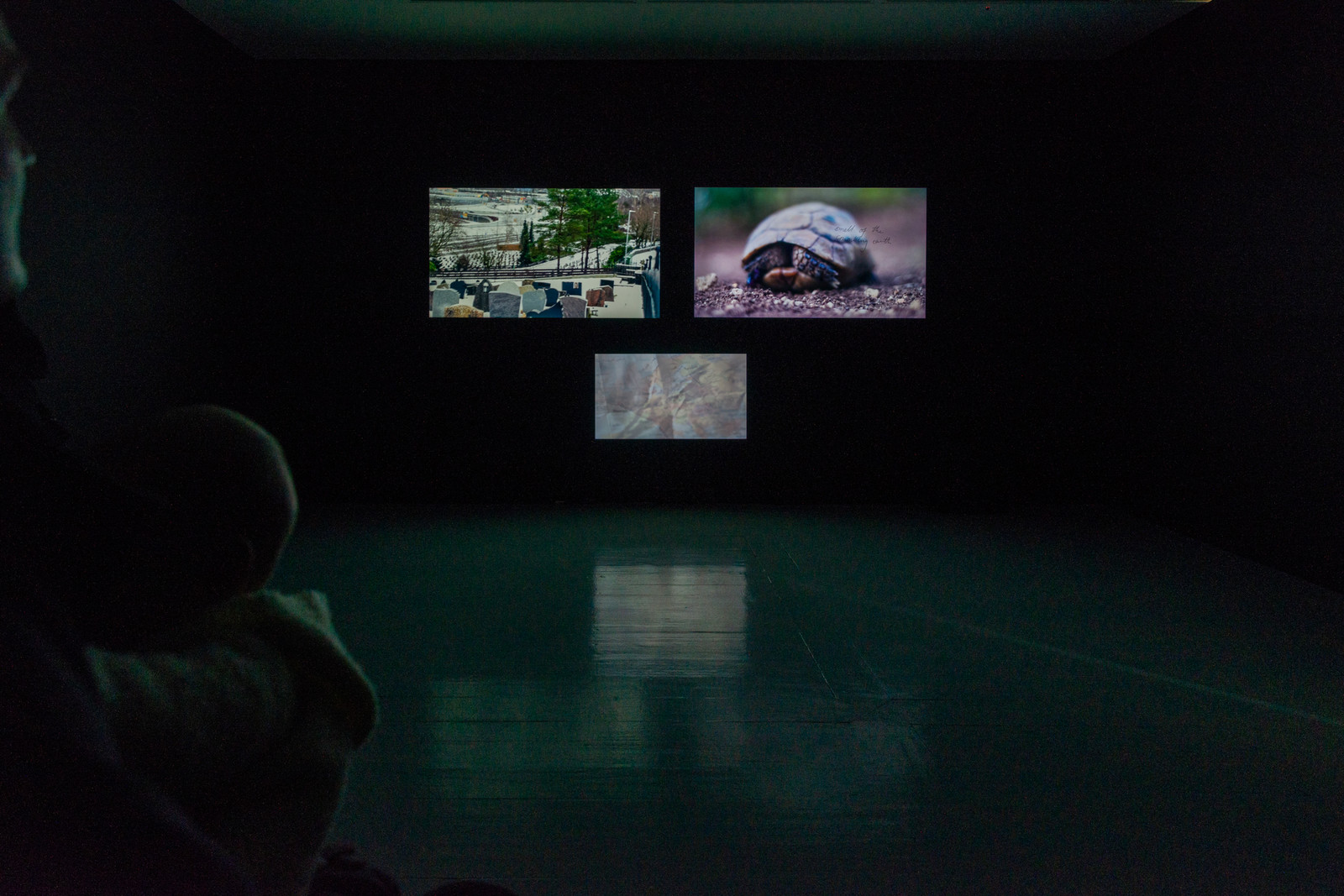 NORA ADWAN
Nora Adwan participates with a new Kinetic sculpture with the video "Mouth of Ashes" (5 minute loop).
Location: Tromsø kunstforening.
Dates: 26.09-02.10.2022.
We wish to thank Johan Mattias Arvastsson and Sam Alyoussef for technical assistance.
Nora Adwan lives and works in Bergen. In her artworks she draws on different geographical contexts and personal experiences. Her narratives are conveyed through a combination of poetry, fiction, and documentary, where translation and the shift in languages is used as central elements. She brings together photography, film, installation, woodcuts and sound to convey splintered memories, stories and sensations.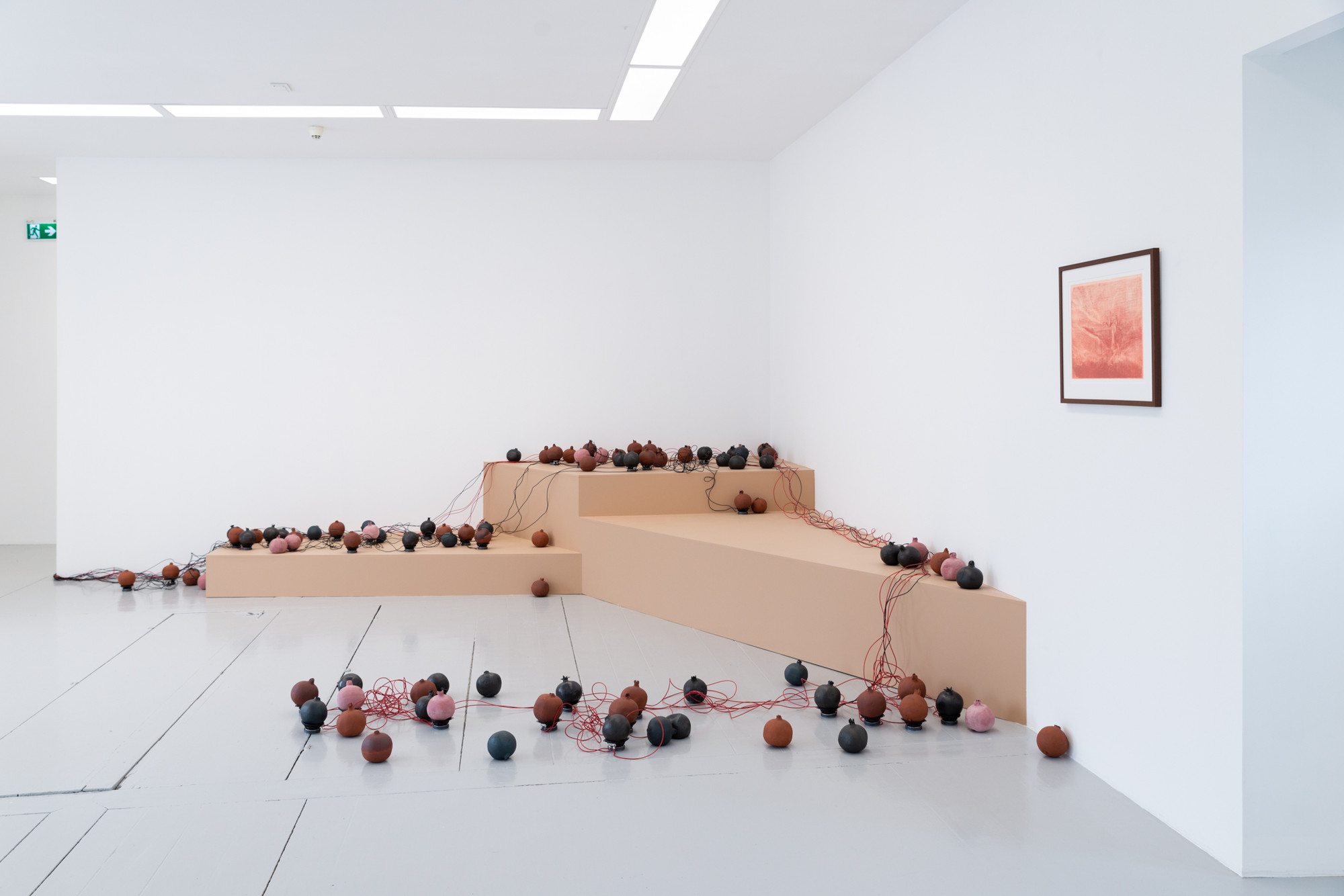 Adwan achieved an MFA from Bergen Academy of Art and Design and studied at the Home Workspace Program, Ashkal Alwan in Beirut and Kingston University, London. Her works has been shown at SAVVY Contemporary (Berlin), P21 Gallery (London), e-flux Video Platform, Lydgalleriet (Bergen), Hordaland Kunstsenter (Bergen), Kunsthall Stavanger (Stavanger) and Astrup Fearnley (Oslo).