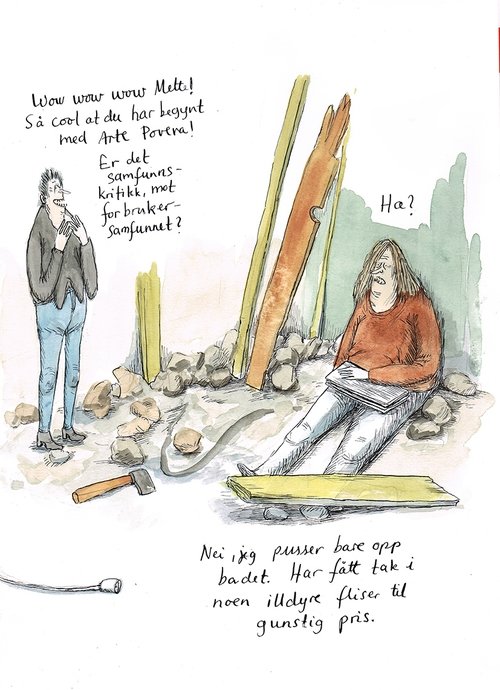 METTE HELLENES

"It´s something like being Samantha Fox
After 30 years, without breast implants.
Being trapped in your underwear, falling. Its dark. Your going to spend the rest of your life recovering from femoral neck fracture.
With a vague memory of the past."

We are the world
We are the children
We are the ones who make a brighter day, so let's start giving
There's a choice we're making
We're saving our own lives
It's true we'll make a better day, just you and me

Lyrics from We are the World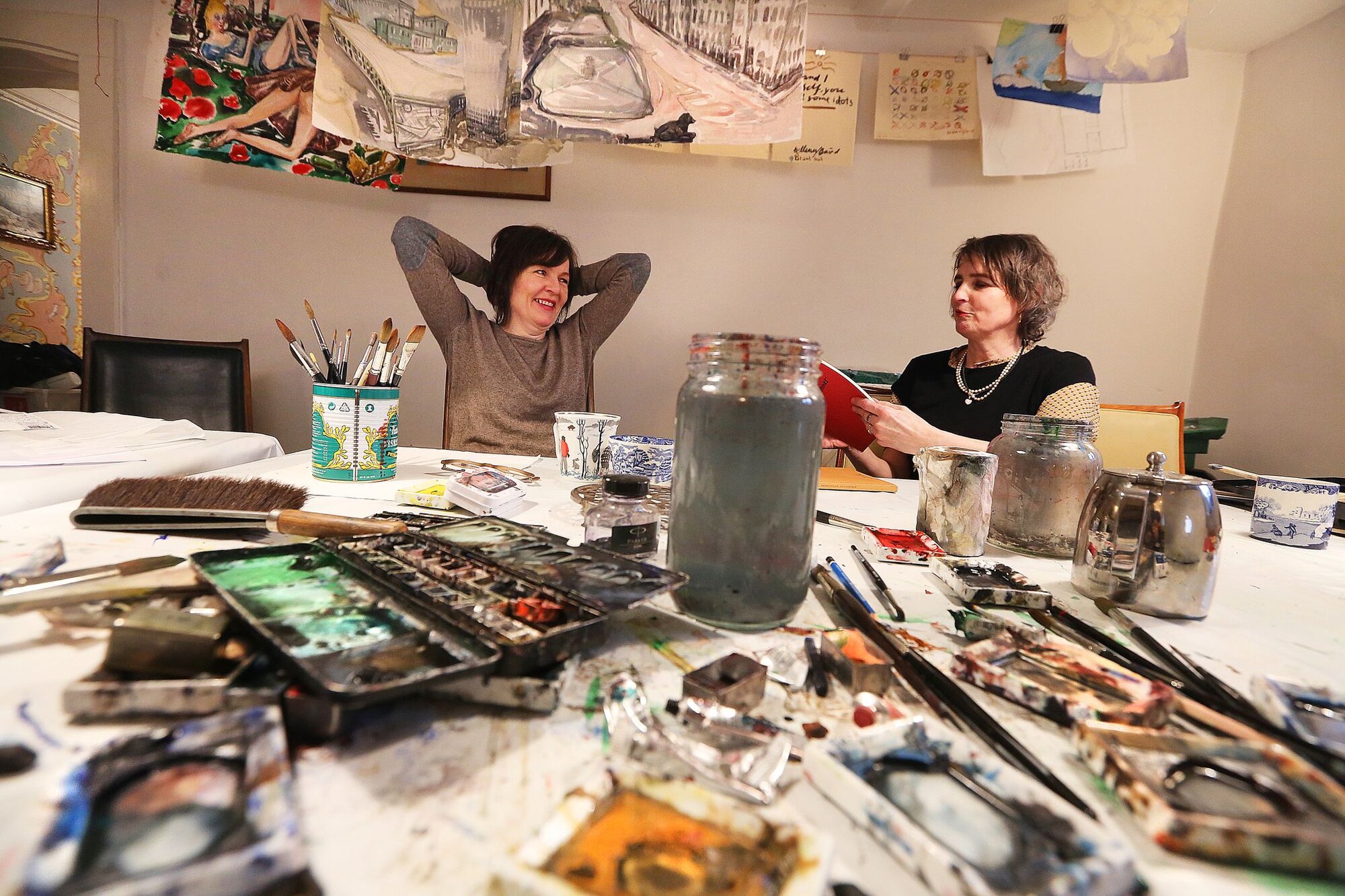 Since the 1990´s Hellenes has provided satirical drawings for NBK union magazine Billedkunst, and the newspaper Morgenbladet, commenting on the art and political scene. She makes exhibitions, books, animation, and collaborates with Vanessa Baird as Kebbe Life.