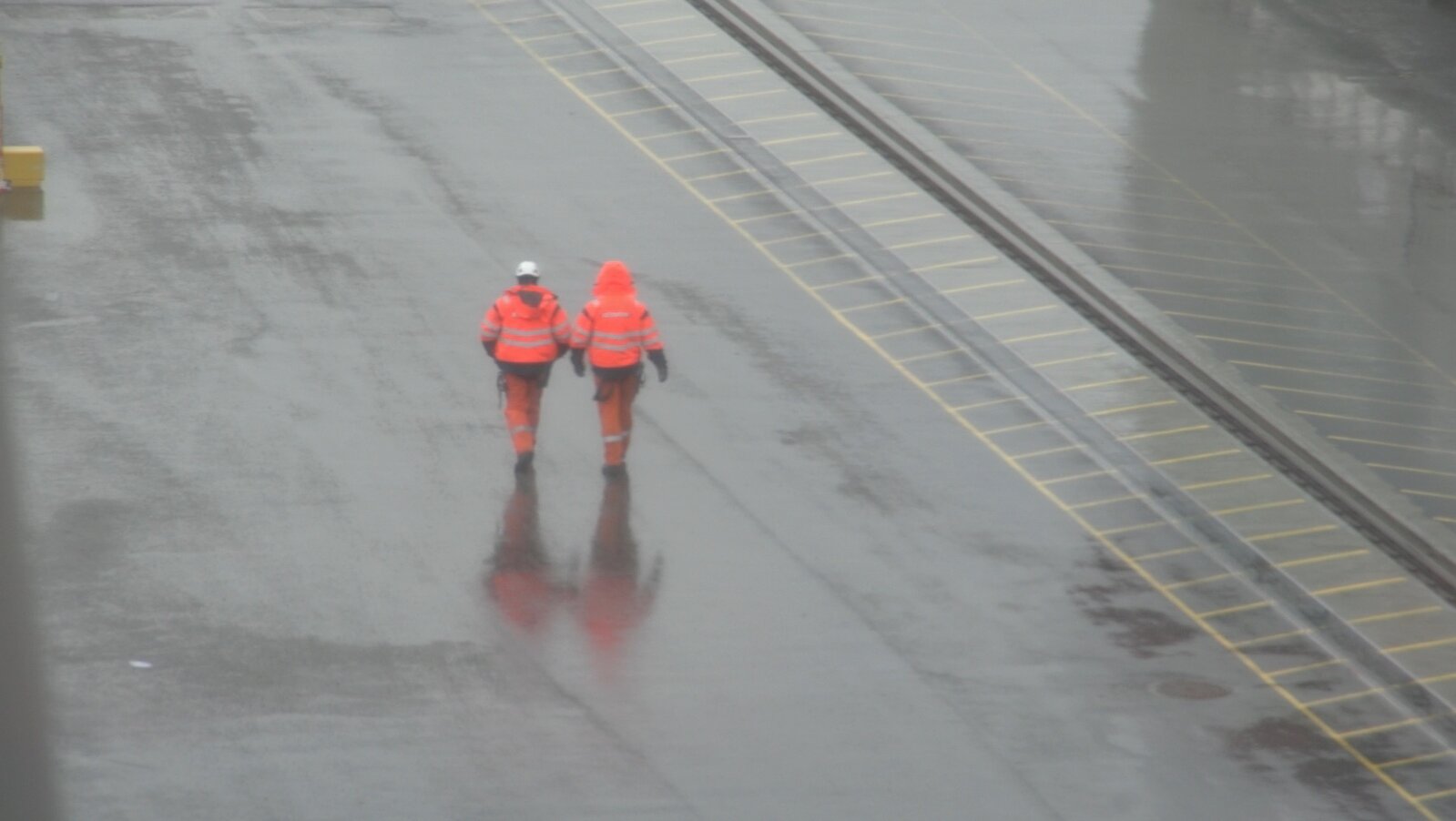 ANNE MARTHE DYVI & MASSIMILLIANO (MAO) MOLLONA

Oilers

In Oilers (30 minutes, 2016, HD), Dr. Massimiliano Mollona and Anne Marthe Dyvi, investigate the Norwegian oil economy—the crucial natural resource seeding much of Norway's current welfare—from the workers' point of view. Throughout the year 2015, while the recession is progressively hitting the job market, they return to an offshore platform being assembled. The film follows the people "behind the numbers", their expectations for the future and faith in a sector facing tremendous changes.

The film program Evolution, meet orgasm features works by artists and filmmakers A K Dolven, Richard Alexandersson, and Massimiliano Mollona & Anne Marthe Dyvi. Lending its title from a work by word-based artist Nora Turato—a collection of online catch-phrases—the evening filters conversations between UKS Director Rhea Dall with Charles Aubin, reflecting on themes at stake in Rugged, weathered, above the sea.

Anne Marthe Dyvi (born 1979) artist educated and based in Bergen with an MA in fine arts from Bergen Academy of Art and Design, 2010. In addition to her own practice as an artist, she is part of the artist group Ytter, and acting director at Bergen Center for Electronic Arts. She works with different mediums; video, sculpture, text, sound, performance and installation. Her work can often be described as interdisciplinary, site-specific and process-orientated. With a special interest for technology and time, human existence, survival or behavior. Her work has been shown in several parts of Norway and internationally. Bergen Assembly (2016), Stavanger Art Museum (2017, 2018), Bergen Art Museum (2016). Her work is included in the collections of both museums. She was part of the resource group developing a national archive for video arts in Norway for the Arts Council. She writes and lectures on art and technology on a freelance basis.

Dr. Massimiliano (Mao) Mollona is a writer, filmmaker and anthropologist. He has a multidisciplinary background in economics and anthropology and his work focuses on the relationships between art and political economy. He conducted extensive fieldworks in Italy, UK, Norway and Brazil, mainly in economic institutions, looking at the relationships between economic development and political identity through participatory and experimental film projects. His practice is situated at the intersection of pedagogy, art and activism. He is a part of the collective freethought, curators for Bergen Assembly in 2016.