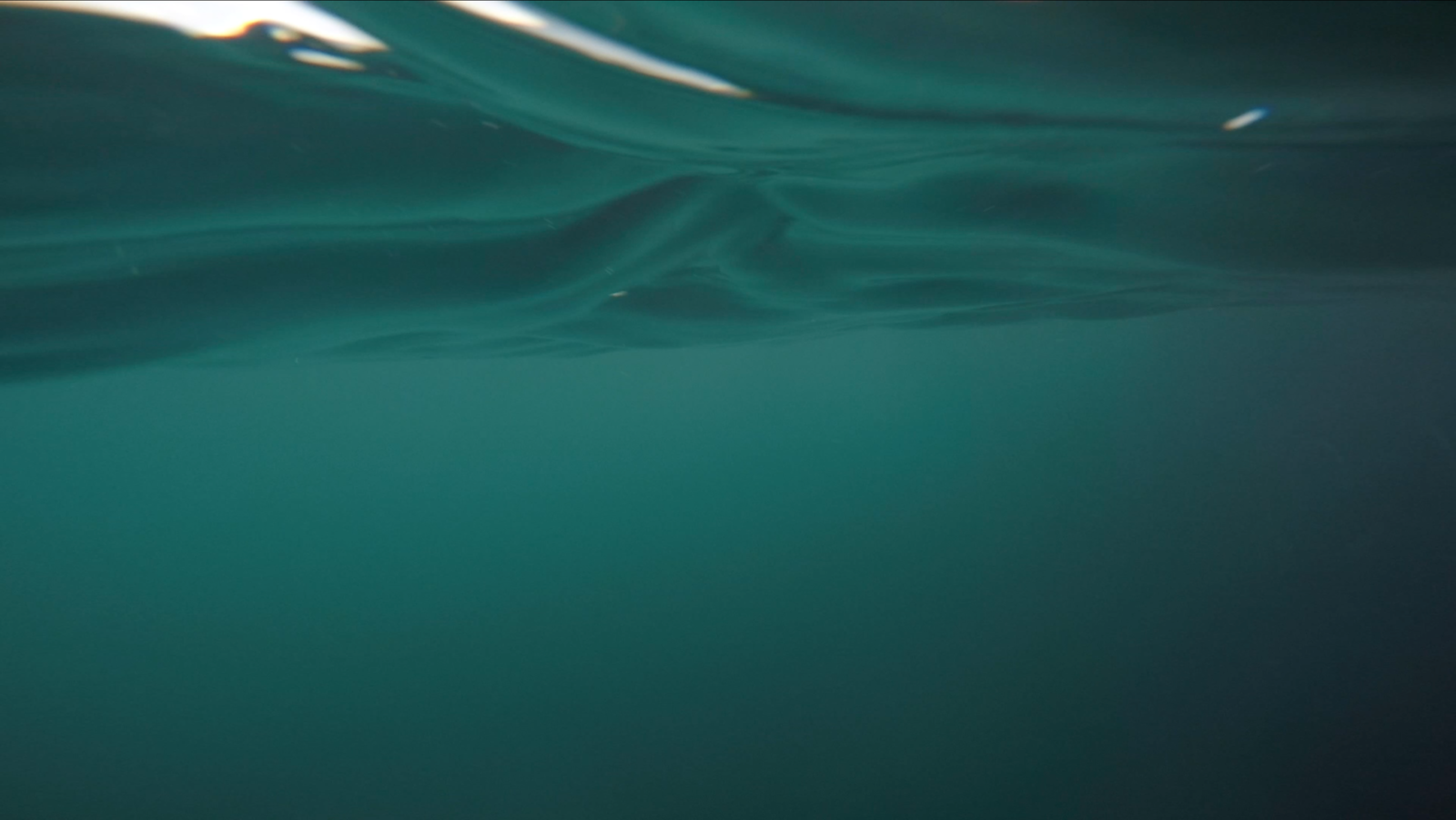 SØSSA JØRGENSEN
Ættesang (Song of Kin)
Performance

Ættesang (Song of Kin) was written as a stream of consciousness in response to Section 2 of the "Norwegian Marine Resources Act" of 2008. Published for the first time as part of the exhibition Wild Living Marine Resources Belong to Society as a Whole at Kurant in Tromsø in 2016, the text is read by the artist and accompanied by a sound collage. The corresponding video was filmed on a snorkeling trip that took place in the Tromsø harbour in 2016. The words in Ættesang (Song of Kin) constitute a network of myths, conventions, deeds, and memories. The flow of speech glides over micro and macro levels related to the use of resources from the known and unknown depths of the ocean.

Søssa Jørgensen (b. 1968, Oslo), lives in Skiptvet and works in Skiptvet and Gildeskål. She studied at the Trondheim Academy of Fine Art and the Norwegian University of Life Sciences. In parallel to her own work that includes video, photography, sound and performance art, she has also mediated, written and lectured about contemporary art. Together with artist Yngvild Færøy and "BallongMagasinet", she is responsible for an extensive amount of sound and radio-art productions. In 1993 she founded "Balkong" with Geir Tore Holm. With their own home serving as a exhibition space, the question of what art can be and in what context it can be contained became central to their common work, with a focus on art as practical dialogue. Art practice related to these domestic experiences has led to other long term collaborations, such as with Thai artists Kamin Lertchaiprasert and Rirkrit Tiravanija and their "land project" in Chiang Mai, Thailand. The four of them founded Sørfinnset skole/the nord land in 2003, located in Gildeskål. This project focuses on natural resource use, knowledge exchange, and small scale architecture. Eight years ago, Jørgensen and Holm moved to the farm Øvre Ringstad. Now it is a standalone measure of how to use life and the days in a meaningful way; combining theory and practice, the urban and the rural, the social and the private, nature and culture.

Søssa Jørgensen is presented in collaboration with Galleri KNIPSU and Coast Contemporary.

KNIPSU
Founded in 2010 and based in Bergen, Knipsu is an artist-run initiative that functions as a gallery and nomadic art space. It provides an interdisciplinary meeting point for artists across national borders, producing exhibitions, events, screenings, concerts, workshops and publications. Presented by Director and artist Hilde Jørgensen.