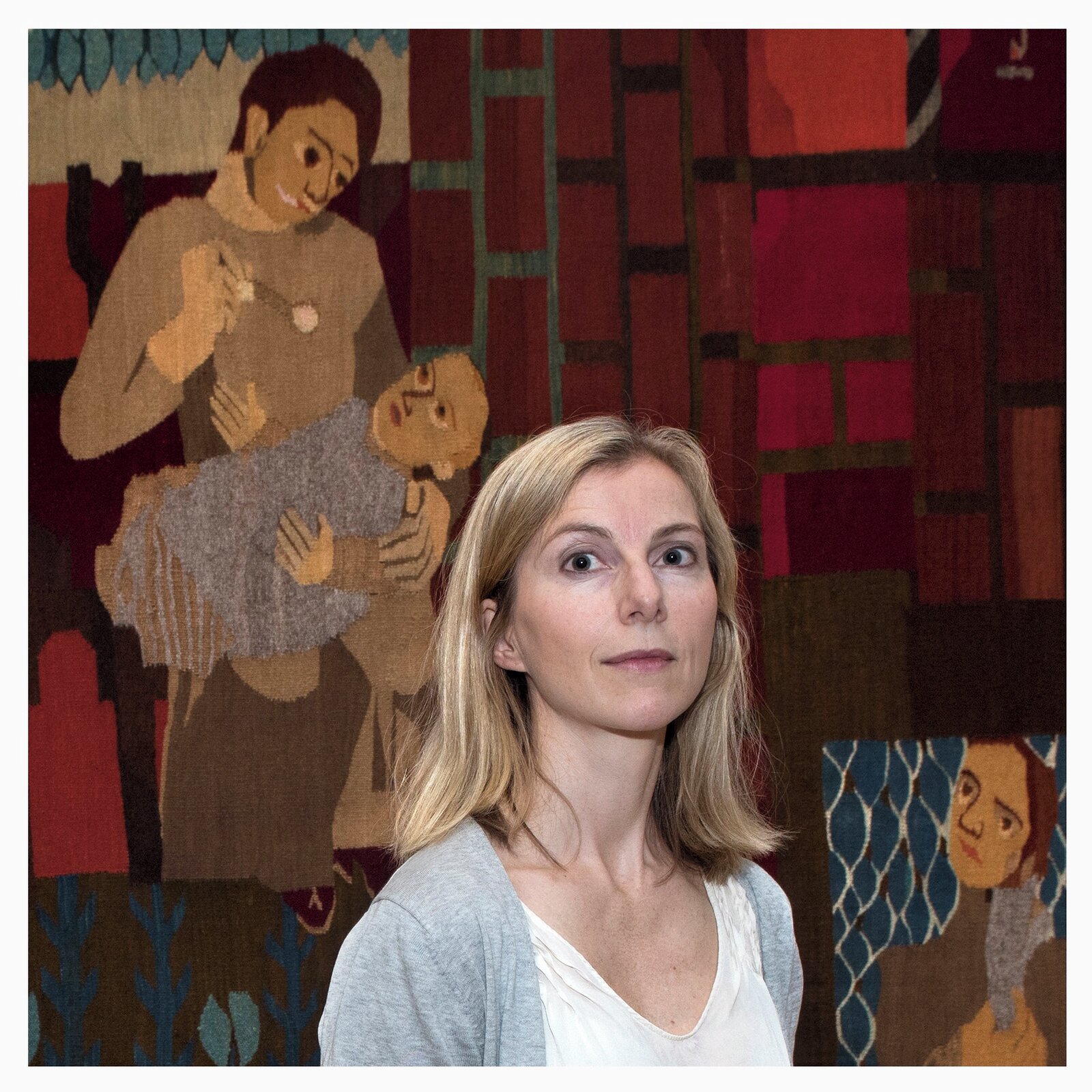 MARIT PAASCHE
Outrage in Order
Lecture

Self-taught Swedish-born Norwegian textile artist Hannah Ryggen (1894-1970) left behind an impressive array of works in which she determinedly paid no mind to conventional distinctions between art, craft, politics, and life. She lived on a farm in Ørland, a Norwegian fjord near Trondheim, and is known for dyeing her yarn with local plants. A fervent pacifist, she was active in the Norwegian Communist Party and the international workers' movements. Ryggen closely followed the interwar rise of fascism in Europe and regularly made works in direct response to it. She has recently been the focus of redoubled attention due to the tragic course of one of her tapestries. On July 22, 2011, Hannah Ryggen's tapestry Vi lever på en stjerne (We Are Living on a Star, 1958), was hanging in the Cabinet Building in Oslo's government district when a car bomb exploded in the street outside. Eight people died in the blast, which damaged the offices of the prime minister, as well as several ministries. Hannah Ryggen's tapestry was torn and showered with splinters of glass and other flying debris. In her talk, Marti Paasche discusses Ryggen's strong political awareness, a driving force in her art.


Marit Paasche is an art historian, curator, and art critic based in Oslo. She is currently preparing exhibitions on the artist Hannah Ryggen at the Schirn Kunsthalle in Frankfurt (2019) and Minerva's Voice at the Natural Scientific Museum in Bergen (2019). Paasche has published and edited several books, including Lives and Videotapes: The Inconsistent History of Norwegian Video Art (2014), We Are Living on Star (2014), A Thousand Eyes: Media Technology, Law, and Aesthetics (2011), Urban Images: Unruly Desires in Film and Architecture (2011) and she has regularly written about the intersection of photography, film, and visual art. Recently, Paasche published Hannah Ryggen: En fri (Pax 2016), which won the Norwegian Critics Award for the best non-fiction book. This book will be released in English in 2019 by Thames and Hudson.

Marit Paasche's lecture is presented by NORLA – Norwegian Literature Abroad.