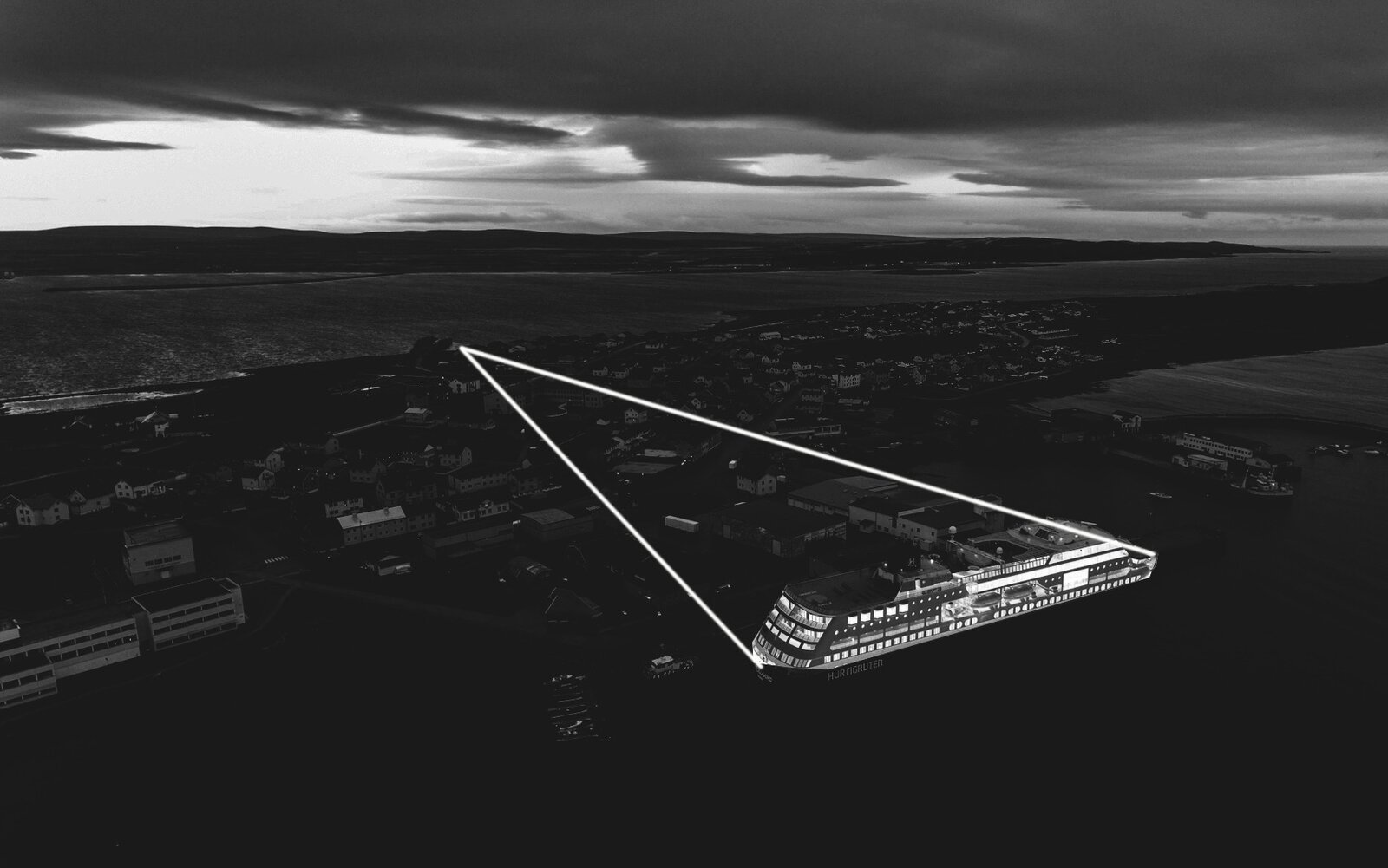 LCLA office
Charlotte Hansson and Luis Callejas
Big Boat, Small Town
Light performance

At night, Oslo-based Swedish-Columbian architecture firm LCLA office (Charlotte Hansson and Luis Callejas) uses lights to isolate, highlight, and emphasize the geological features of the Norwegian coast as seen from the boat's observatory deck. Operating the vessel's lighting system, the duo outlines the dramatic mountains, islands, and fjords, while abstracting them in a subtle game of perception.

Founded in 2008, LCLA office is based in Oslo and led by Colombian architect and landscape architect Luis Callejas and Swedish architect Charlotte Hansson. The studio bridges the assumed limits between architecture, landscape architecture, and visual arts, combining practice with applied research. LCLA office director Luis Callejas has been a faculty member of the Harvard University Graduate School of Design since 2011 and an Associate Professor at the Oslo School of Architecture and Design since 2016. Charlotte Hansson's experience in Scandinavia includes working at Space Group, White Arkitekter and A-lab. LCLA office has regularly received recognitions in design competitions such as the Architectural League of New York Prize for Young Architects in 2013. Their work has been exhibited at the 2015 Chicago Architecture Biennial, the 2016 Lisbon Triennial, the 2016 Oslo Architecture Triennale, and the 2018 Venice Biennale.