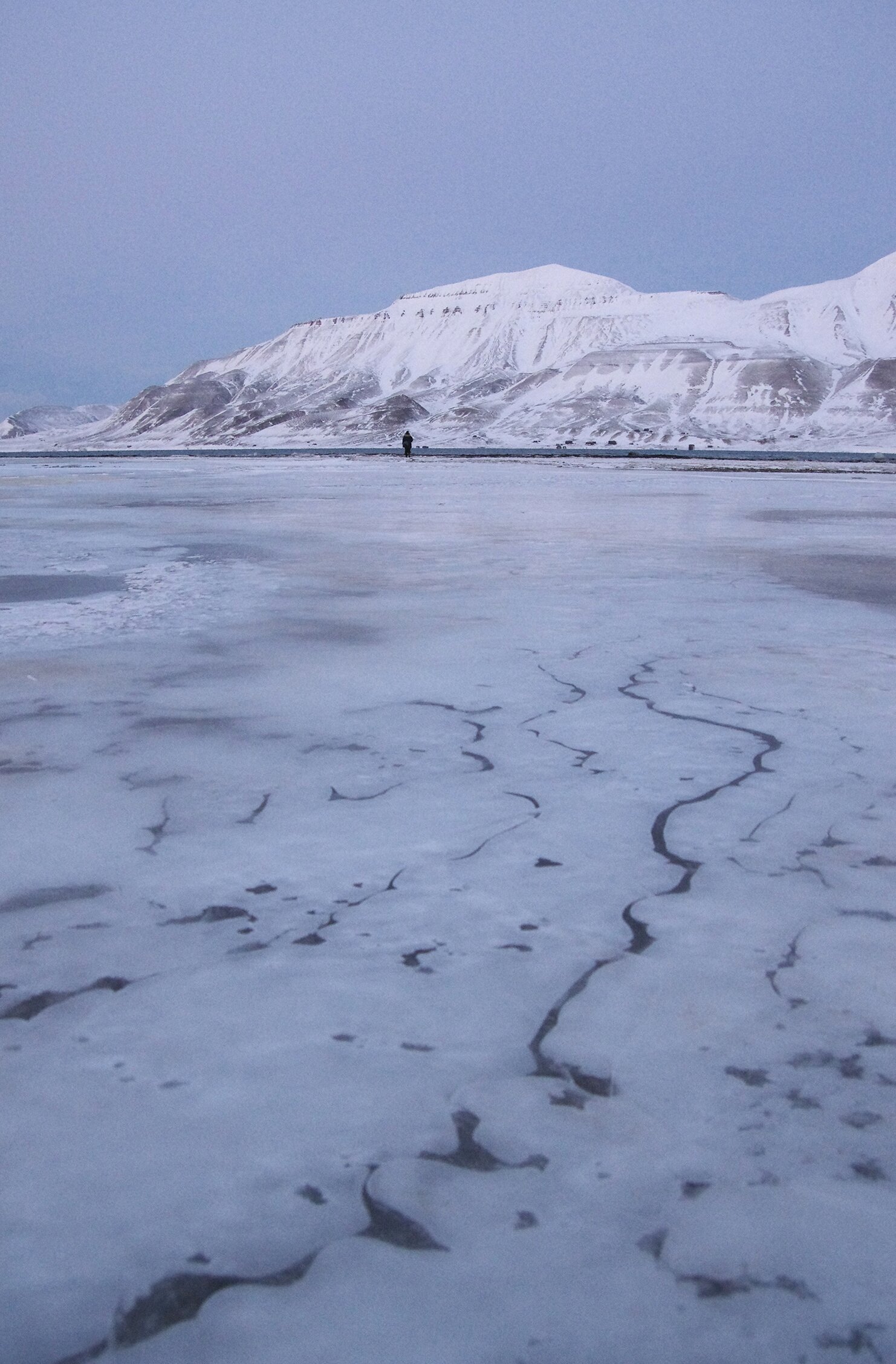 JANIKE KAMPEVOLD LARSEN
Enchantment and exploitation. Arctic materialities.
Travelogue

Based on her extensive travels to Svalbard, Bjørnøya, and the Barents Sea coast, Janike Kampevold Larsen gives a personal reflection on the role of Arctic materialities such as rocks, sand, ice, and snow. If the region is portrayed as desolate, unproductive, and cold, it is all the more easier for industries to take control of it. Musing on the different ways to place the boundaries of the Arctic region – an imaginary line drawn at approximately 70° North, territories with permanently frozen grounds, or a space with a specific human or bird population – and comparing her different attempts at capturing the horizon, Kampevold Larsen shares photos, texts, and memories in an intimate presentation.

Janike Kampevold Larsen is Associate Professor in the Institute of Urbanism and Landscape at The Oslo School of Architecture and Design. She is a landscape traveler, researcher, and theorist with a background in literature and philosophy. Kampevold Larsen is currently working on a book on Arctic landscapes focusing on the Russian Kola peninsula, the Barents Sea coast, and the Svalbard archipelago, which builds upon Future North, an interdisciplinary research project that looked at the landscape of the Northern territories as the result of political, cultural, and social development.

Janike Kampevold Larsen and Luis Callejas (from LCLA office) teach the class "Objects as Ground" at The Oslo School of Architecture and Design. Eleven of their graduate students are joining the trip and will participate in LCLA office's performance on board.