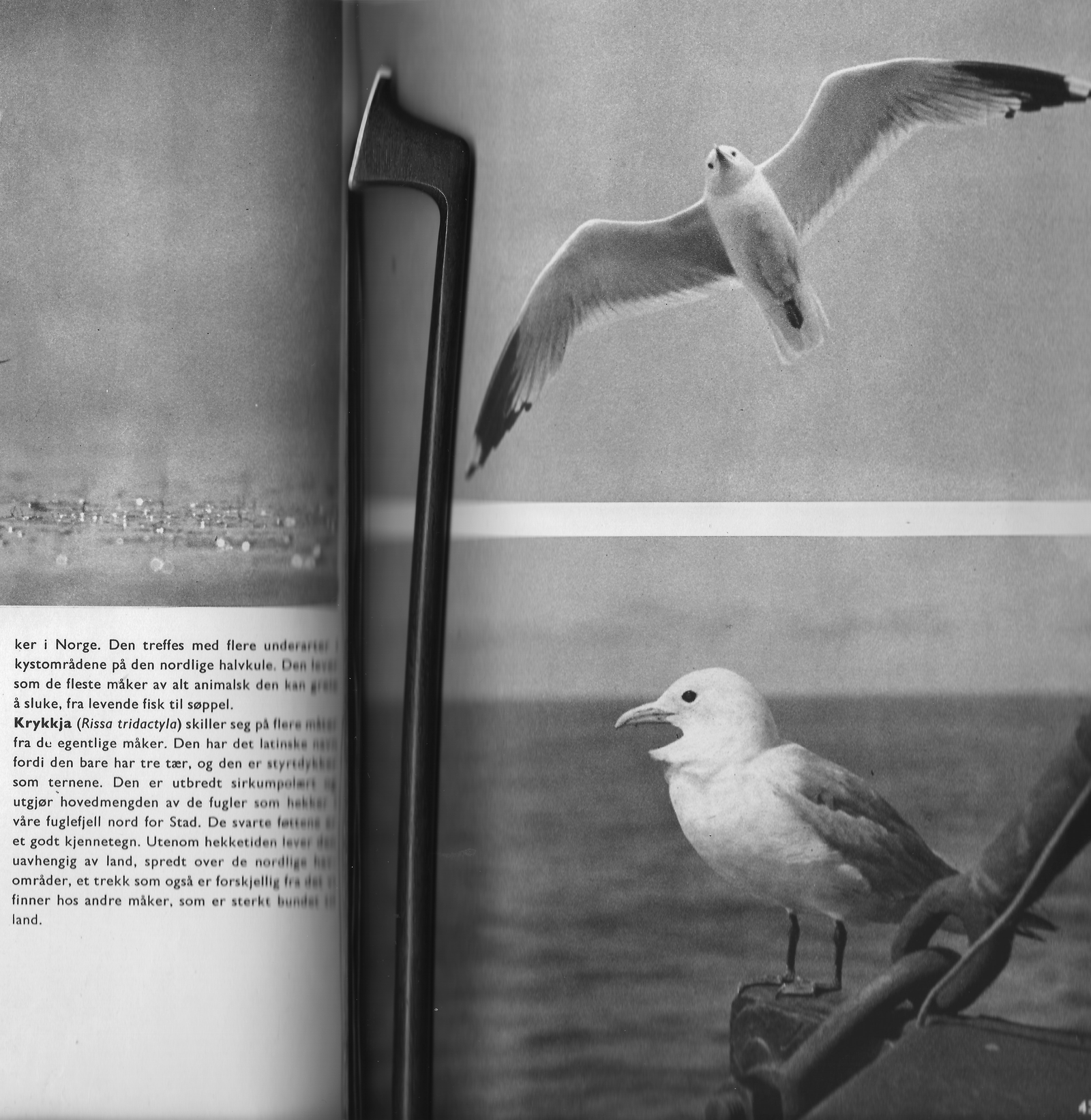 HANAN BENAMMAR & ESPEN SOMMER EIDE
Black-legged Kittiwake (Nusfjord 4/09/2018)

Sound performance
October 21, at 8PM / Svolvær, Lofoten / Free

The voice of the black-legged seagull is a characteristic, mewing "kitti-wake", from which its English name is derived. During a field-recording journey in Lofoten in September 2018, artists Hanan Benammar and Espen Sommer Eide recorded the remaining small population of black-legged kittiwakes living in Nusfjord. Due to environmental changes, the population is in rapid decline, and is estimated to be extinct within the next decade. For their live sound performance, the artists play field-recordings while attempting to echo the birds' sounds on various acoustic instruments.

Espen Sommer Eide (b. 1972) is a Norwegian composer, musician and artist based in Bergen. His work investigates themes ranging from linguistic to sensory biology, including the invention of new scientific and musical instruments for performative fieldwork.

Hanan Benammar (b. 1989) is a French and Algerian artist based in Oslo. Most of her works are durational processes that unfold on a life-time scale. Benammar explores information that spans from botanical, geopolitical to anthropological or sociological studies of landscapes.