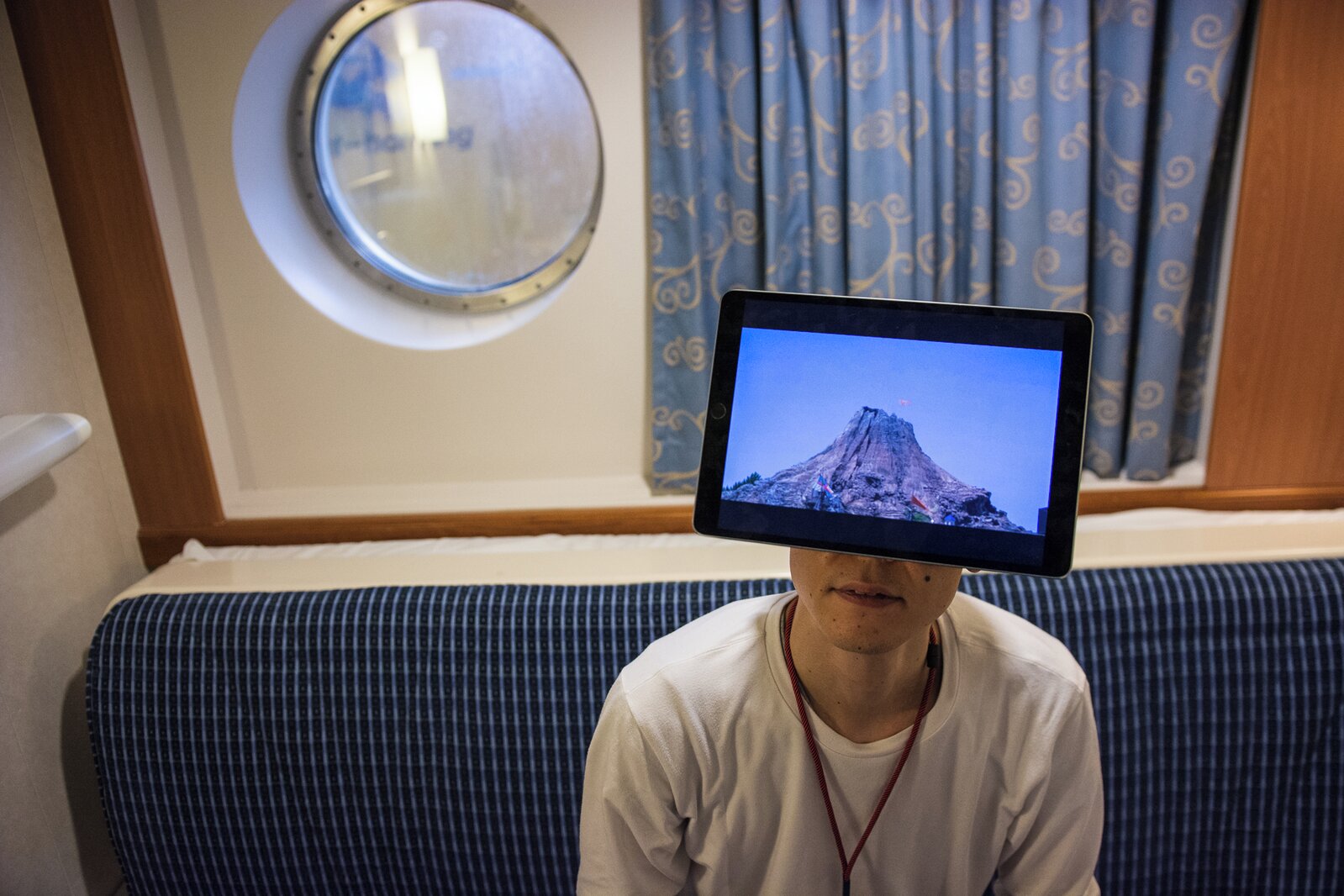 DAISUKE KOSUGI
Lecture-performance

Daisuke Kosugi presents a new lecture-performance that expands on the material gathered for his new film.

Daisuke Kosugi (born 1984, Tokyo) lives and works in Oslo. In film, sculpture, performance, and text, Kosugi constructs seductive scenarios that explore the underlying conflict between overarching social systems and personal agency. Whether by portraying how creativity is mined by the "creative industry" in a Post-Fordist labour market, or through a narrative of creativity that is not convertible to economic or cultural measures of productivity, Kosugi examines these struggles through the lives of individuals. His semi-autobiographical films guide audiences through intimate experiences where the conflict is rendered bodily and emotionally. Kosugi often uses semi-autobiographical techniques of storytelling to create an intimate experience with a specific interest in exploring empathy and the incommunicability of pain.

His work has been presented at LIAF (Lofoten International Art Festival) 2017, Norway; CPH:DOX 2017 (Special mention for the NEW:VISION Award), 11th Gwangju Biennale, South Korea (2016); and Malmö Konsthall (2016). He was shortlisted for the DNB Savings Bank Foundation's Grants for Emerging Artists in 2016, Oslo Kunstforening (2016); and the International award of the Spring Exhibition 2016, Kunsthal Charlottenborg, Copenhagen. In 2017, he was an artist-in-residence at WIELS, Brussels. Currently, he is a resident at Cité Internationale des Arts in Paris. Upcoming solo exhibition includes Satellite 12 program at Jeu de Paume in Paris, CAPC musée d'art contemporain de Bordeaux, and Museo Amparo Puebla, Mexico in 2019.

Louise Dany
Louise Dany is is an artist-run space in Oslo, founded in 2016 and run by Daisuke Kosugi and Ina Hagen. It can be a hosting venue, a semi-private exhibition space or a salon for discussions on ongoing work and open-ended projects, based on engaged and long-term collaborations with international and national artists. The emphasis of Louise Dany is on discursive works and shared conversations; an important strand of the programming are invitation-only group-critiques of work-in-progress presentations by local artists that aim to connect artists, curators, and writers in meaningful dialogue outside of the moment of exhibition. Collaborations in 2018 include a study group to accompany the first posthumous exhibition of Norwegian artist Per Kleiva, in Kunstnernes Hus, Oslo. Louise Dany is supported by the Arts Council Norway through their funding for artist-run spaces.