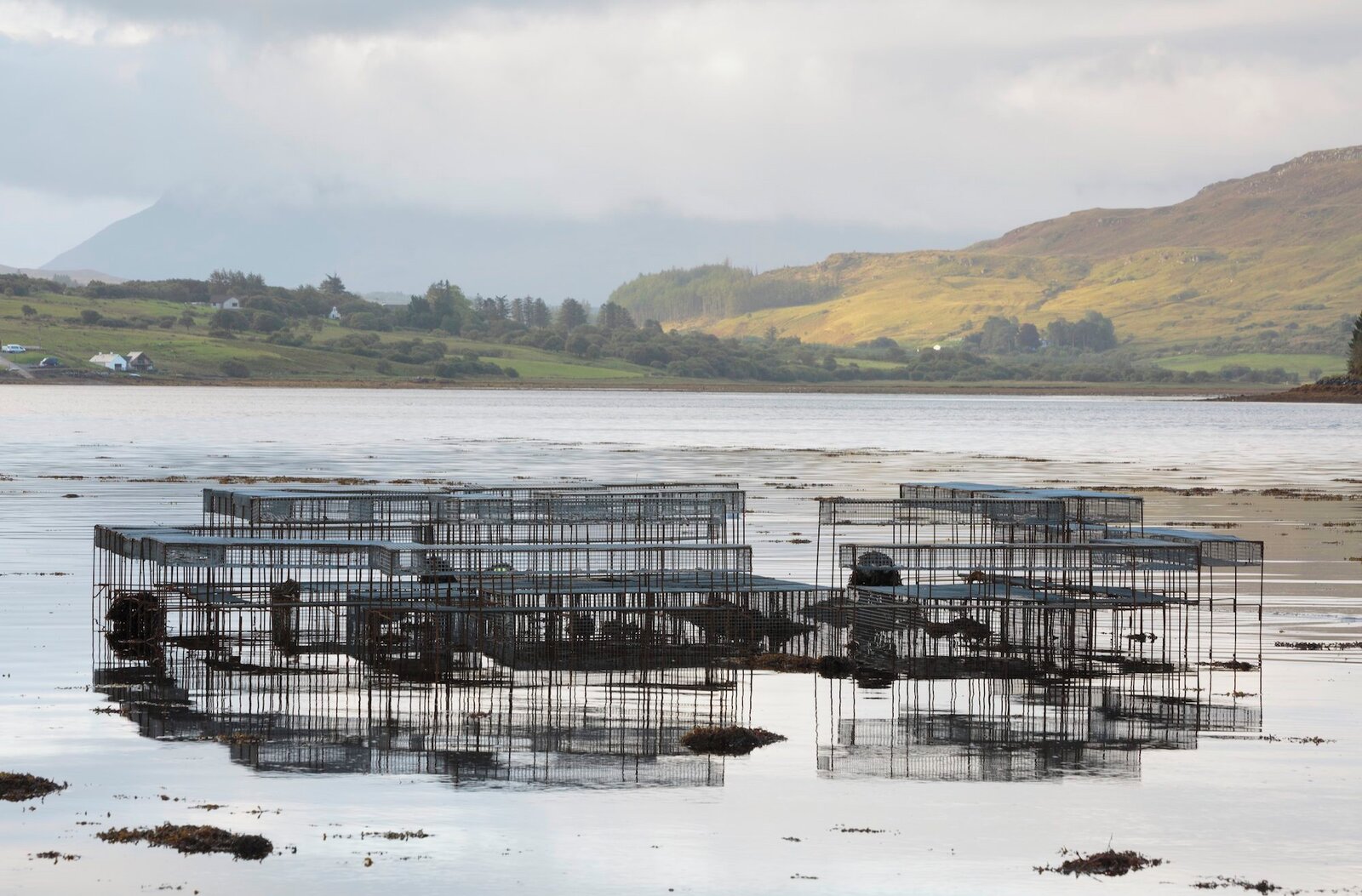 COOKING SECTIONS
Daniel Fernández Pascual and Alon Schwabe
CLIMAVORE: On Tidal Zones
Lecture-performance

Human-induced climatic alterations of the oceans, the recent appearance of new parasites, and the disappearance of species could all be addressed through a different form of eating and sourcing of nutrients. This lecture-performance by London-based duo Cooking Sections (Daniel Fernández Pascual and Alon Schwabe) addresses the denuding of landscapes resulting from seawater pollution by intensive fish farming. It builds upon CLIMAVORE: On Tidal Zone, a research project started by the duo in 2015 that explores the environmental effects of aquaculture along the coast of the Isle of Skye in Scotland. Different from carnivore, omnivore, locavore, vegetarian, or vegan diets, Cooking Sections' ongoing "climavore" project investigates other understandings of aquacultures that can rethink and reshape the ecological landscape of North Atlantic coasts.

Cooking Sections (Daniel Fernández Pascual and Alon Schwabe) is a London-based duo of spatial practitioners. They explore systems that organise the world through food and use ingredients as a performative point of departure to critically explore postcolonial contexts, speculative imaginaries, and complex ecological networks. Their work investigates the making of the built environment and the impact that man-induced environmental transformations inflict upon human and nonhuman species. Using site-specific installations, performance, mapping, and video, their research-based practice tests the overlapping boundaries between the visual arts, architecture, and geopolitics. Their work has been presented internationally. In 2016, they opened The Empire Remains Shop in London and a book resulting from the project was published this year by Columbia University Press. Recently, their work was part of Manifesta 12 in Palermo. They currently teach at the Royal College of Art in London.