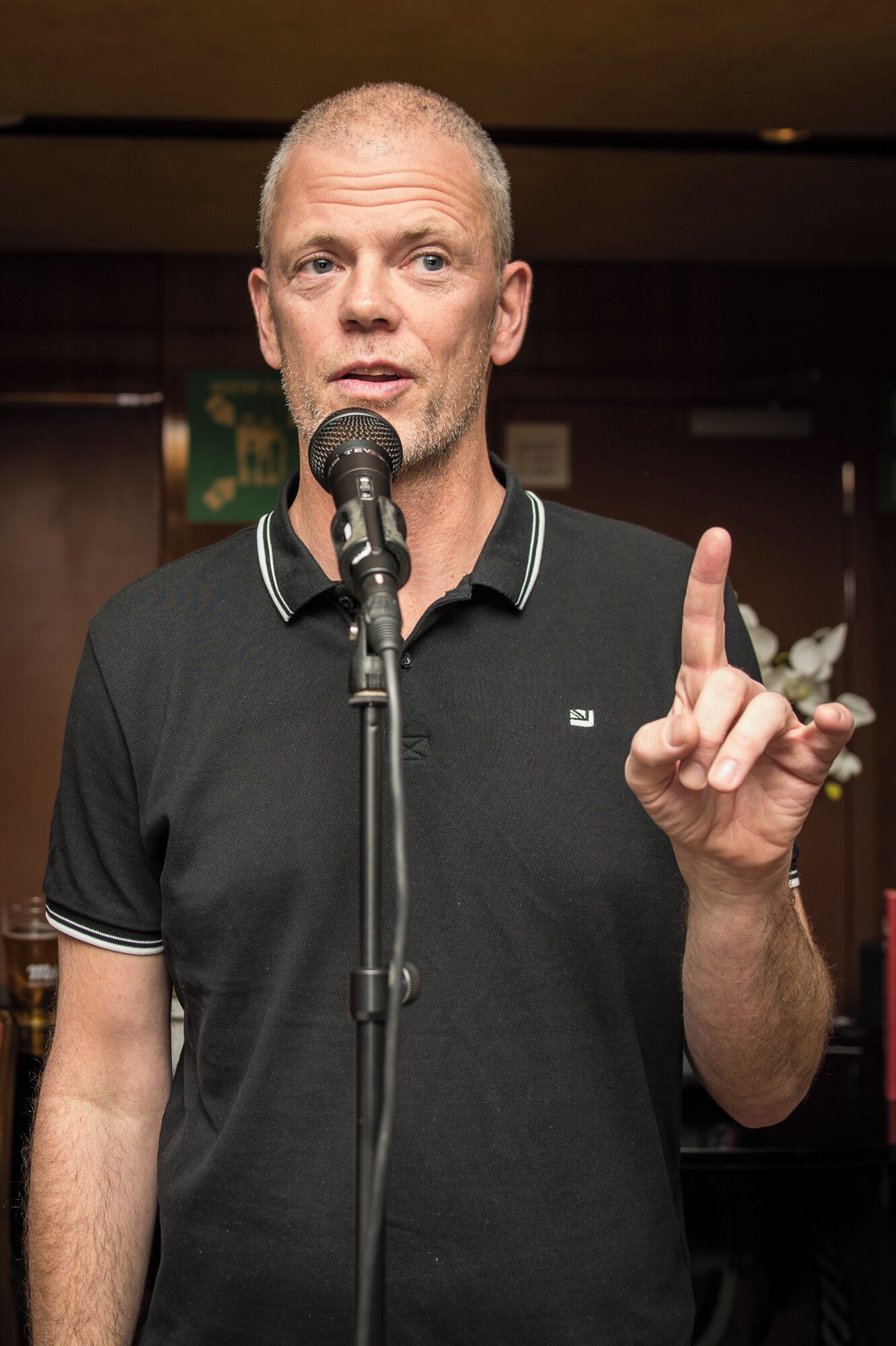 ARE KALVØ
Hyttebok fra helvete (The Cabin Book from Hell)
Stand-up comedy

Born in Stranda and currently based in Oslo, Are Kalvø is a Norwegian writer and satirist. Kalvø writes regularly for Norwegian newspapers and has authored several critically-acclaimed books such as Syden (2003) and Nød (2011). He is known for his facetious and often caustic writing. Kalvø also writes for theater and stand-up comedy, and recently won a "Heddaprisen", the most prestigious Norwegian theatre award, for his translation of the musical The Book of Mormon. His latest book, Hyttebok frå Helvete, which can be translated as "Cabin Book from Hell" tackles the relationship Norwegians entertain towards nature. Although his main character grew up in a typical Norwegian context – hiking in fjords and mountains – he never really became a "man of nature". A few years later, friends who used to go with him to the pub suddenly start to elude him and post nothing but pictures of nature on social media. As he realizes he is losing them to nature, the character wonders what there is to find in their mountain cabins. In connection with this new book, Kalvø presents a new stand-up comedy show that he will then tour Norway.

Are Kalvø is presented in collacoration with NORLA – Norwegian Literature Abroad.