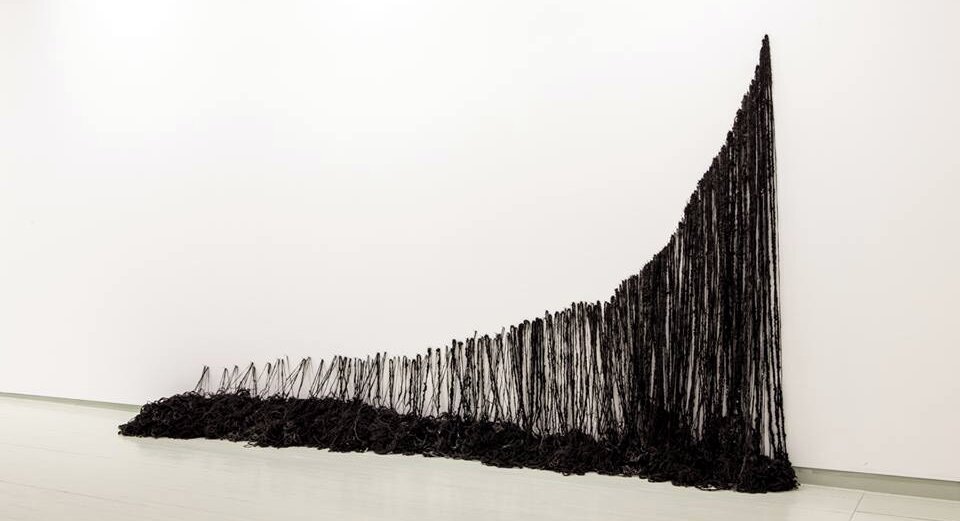 ANNE KARIN JORTVEIT
Index for a place of no importance
Installation

Anne Karin Jortveit dyes and spins her own wool with local plants, sometimes selecting them for their supposedly "threatening" or "invasive" qualities. Lupins (lupin), warty cabbage (russekål), goldenrod (kanadagullris), beach rose (rynkerose), and yellow loosestrife (fagerfredløs) are the most recent specimens Jortveit has incorporated into her various coloring processes. Many of them bear valued properties for either herbal medicine, culinary qualities, or permacultural design, but these attributes are often overshadowed, or even forgotten. Jortveit's field work in picking and incorporating these "alien" plants results in Index for a place of no importance, a sculptural installation of handspun threads alongside texts and postcards.

Anne Karin Jortveit (b.1964) lives in Ås, and works in Ås and Oslo. She graduated from The National Academy of Fine Art in 1994, the University of Oslo in 1998 and the Akershus University College of Applied Sciences in 2012. She has also studied at the Centre for Development and the Environment (University of Oslo). In 2012, she received the Norwegian state's guaranteed income grant for artists. Selected solo shows include: Buskerud Kunstsenter (Drammen), SOFT Galleri (Oslo) and Akershus Kunstsenter (Lillestrøm). Recent group exhibitions: "Årsutstillingen" / Craft 2018 (Hydrogenfabrikken, Fredrikstad), Kunstverket Galleri (Oslo) and Høstutstillingen. In 2010, she co-curated the art and ecology project "Gentle Actions" at Kunstnernes Hus in Oslo, together with Eva Bakkeslett. She also works as a writer.

Anne Karin Jortveit is presented by the Norwegian Textile Artists (NTK) with Gallery Manager Karianne Sand and Chairwoman Lise Bjørne Linnert.