evolution, meet orgasm

A film programme presenting work by A K Dolven, Richard Alexandersson, and Massimiliano Mollona & Anne Marthe Dyvi.
Curated by Rhea Dall, former director of UKS in dialogue with Charles Aubin.

The film program evolution, meet orgasm features works by artists and filmmakers A K Dolven, Richard Alexandersson, and Massimiliano Mollona & Anne Marthe Dyvi. Lending its title from a work by word-based artist Nora Turato—a collection of online catch-phrases—the evening filtered conversations between UKS Director Rhea Dall with Charles Aubin, reflecting on themes at stake in Rugged, weathered, above the sea.
The program is bracketed by when I discovered the end I wanted to live really long (digitised 16mm, 2013) by A K Dolven. Both opening and closing the film series, this work shows the artist performing in Vestvågøy, Lofoten, during the Arctic winter. Captured by a 16mm camera positioned behind her, Dolven's naked legs alternate between spread and closed, literally framing and gendering the view of the majestic, erected mountain. Dolven's shaking, tongue-in-cheek gesture plays with stereotypical myths of "mother nature" while confronting her own freezing body with the dramatic Norwegian scenery.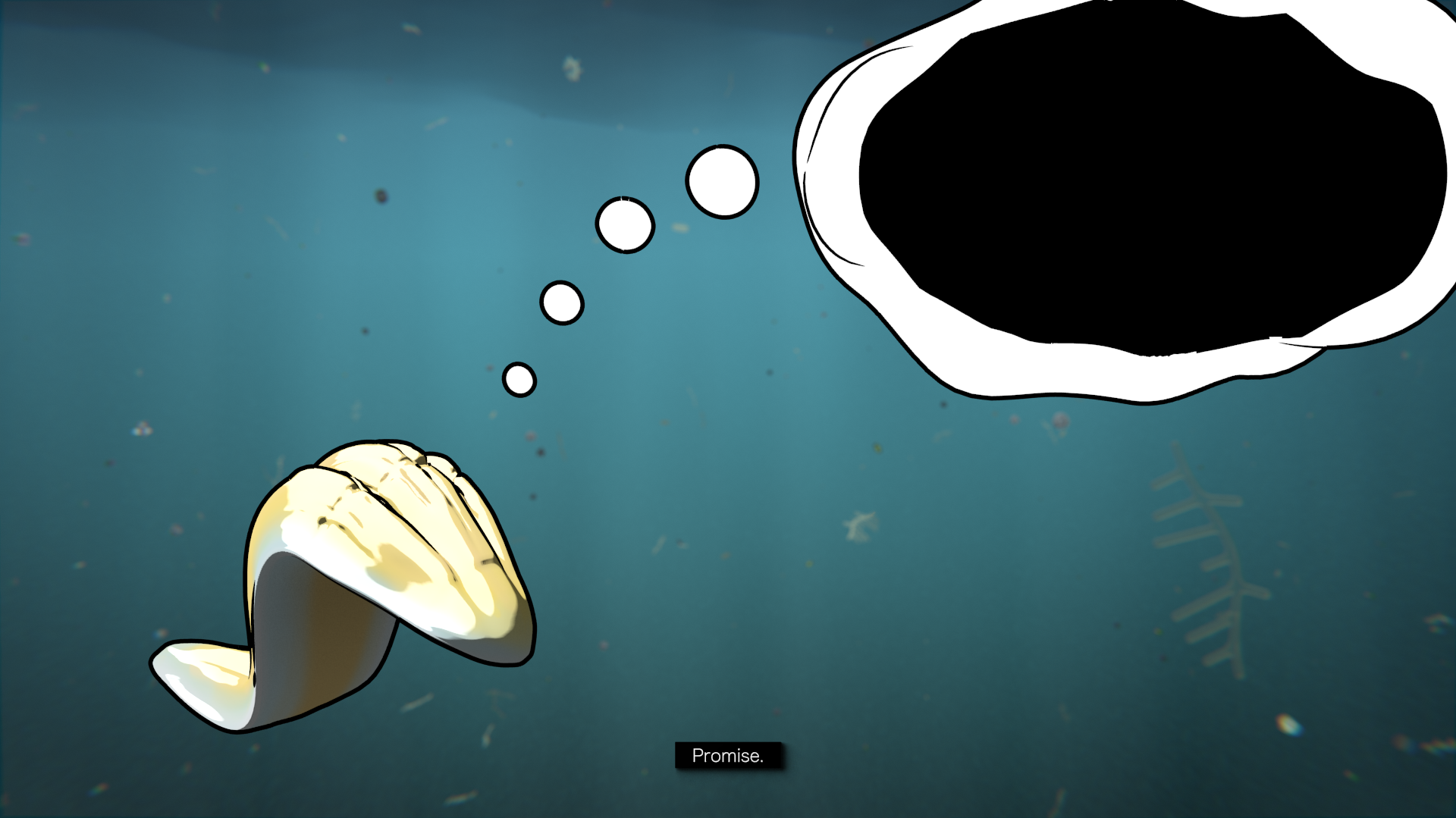 Following the Norwegian screen premiere of Dolven's work, Richard Alexandersson's pod, (12 minutes, 2017/18, HD 3D-animation) is shown for the first time in its one-channel cinematic form, readapted for this film program. pod follows a lone organism – shaped as the worm-like species Xenoturbella – traveling as a larvae-cum-seed through an animated universe of desolate waterbed terrains and deep-sea landscapes. Set in this dystopian, drowned world, audiences are, as the protagonist, floating without fixation, while the Xenoturbella genus' silent monologue gravitates towards dark, self-indulgent reflections on identity, authenticity, and personal improvement.

In Oilers (30 minutes, 2016, HD), Massimiliano Mollona and Anne Marthe Dyvi investigate the Norwegian oil economy – the crucial natural resource seeding much of Norway's current welfare – from the workers' point of view. Throughout the year 2015, while the recession is progressively hitting the job market, the filmmakers return to an offshore platform being assembled. The film follows the people "behind the numbers", their expectations for the future, and the destinies in a sector facing tremendous changes. The program's third film is followed by a conversation between Anne Marthe Dyvi, the audience, and Dall.