Julie Ebbing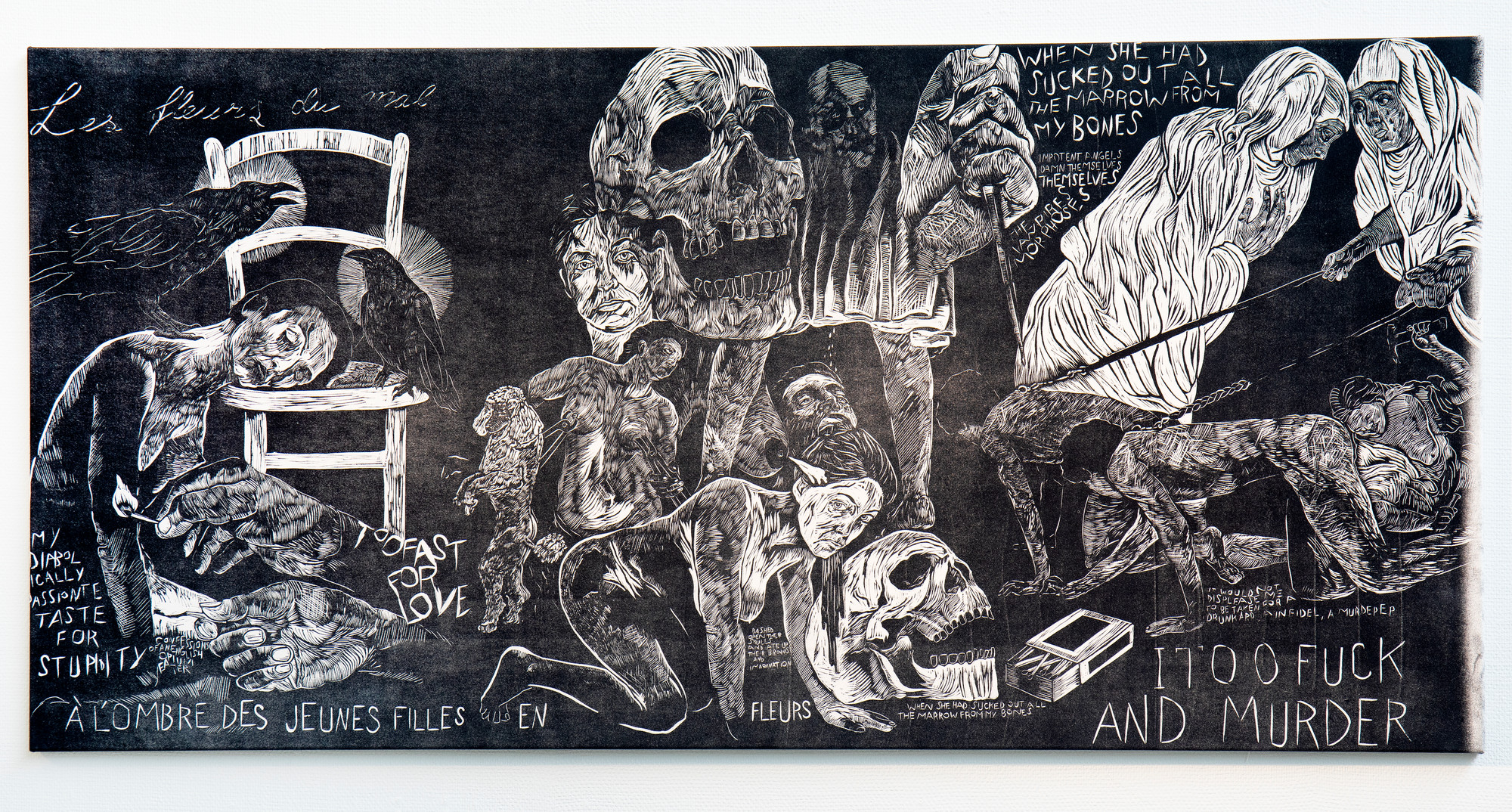 Julie Ebbing
Ebbing was born 1985 in Namsos, she lives and works in Trondheim.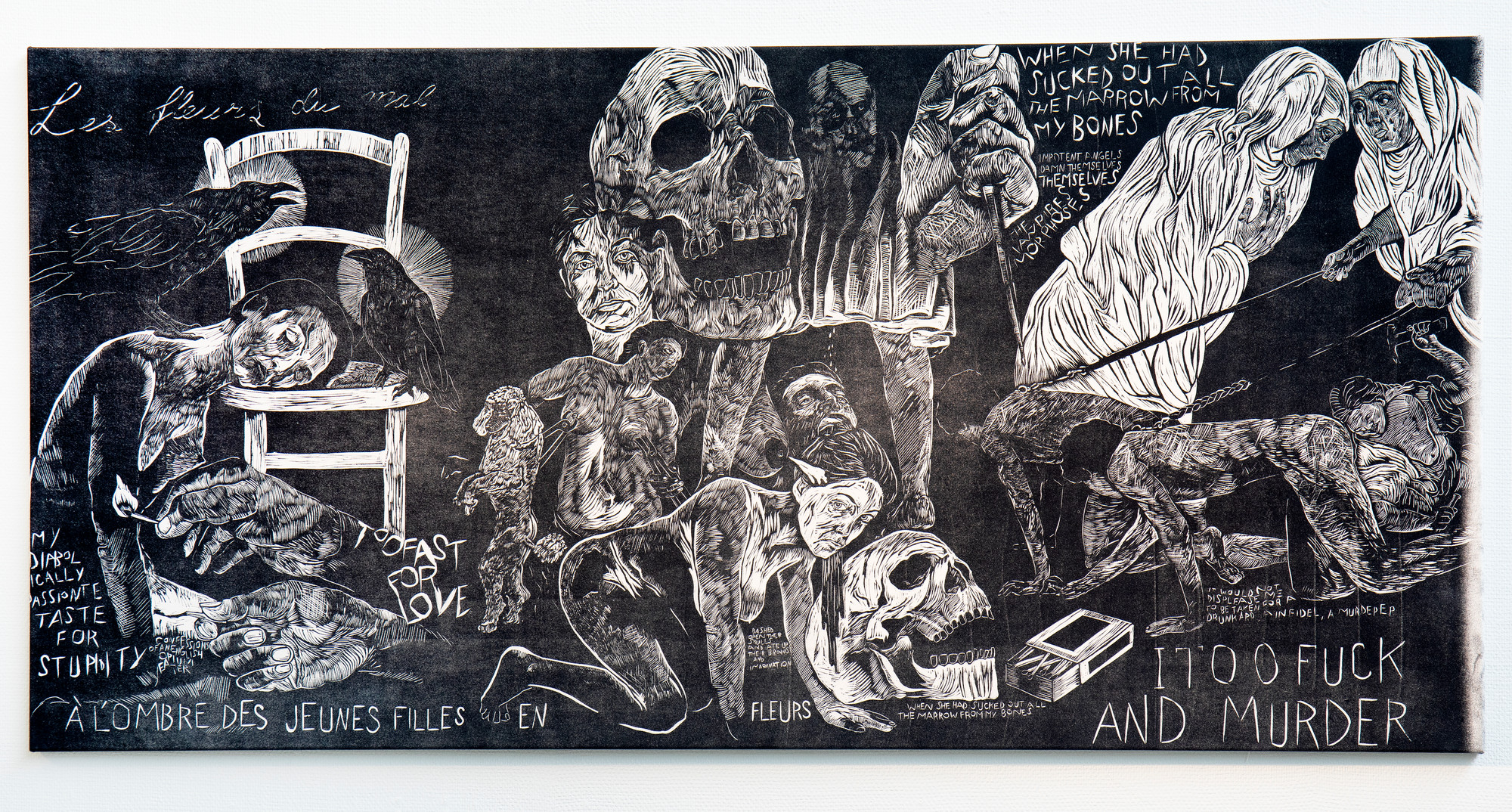 She holds an MFA from the Art academy in Oslo, specializing in graphics. Ebbing mixes graphics with sculpture, painting, drawing, embroidery, found objects, text and installation.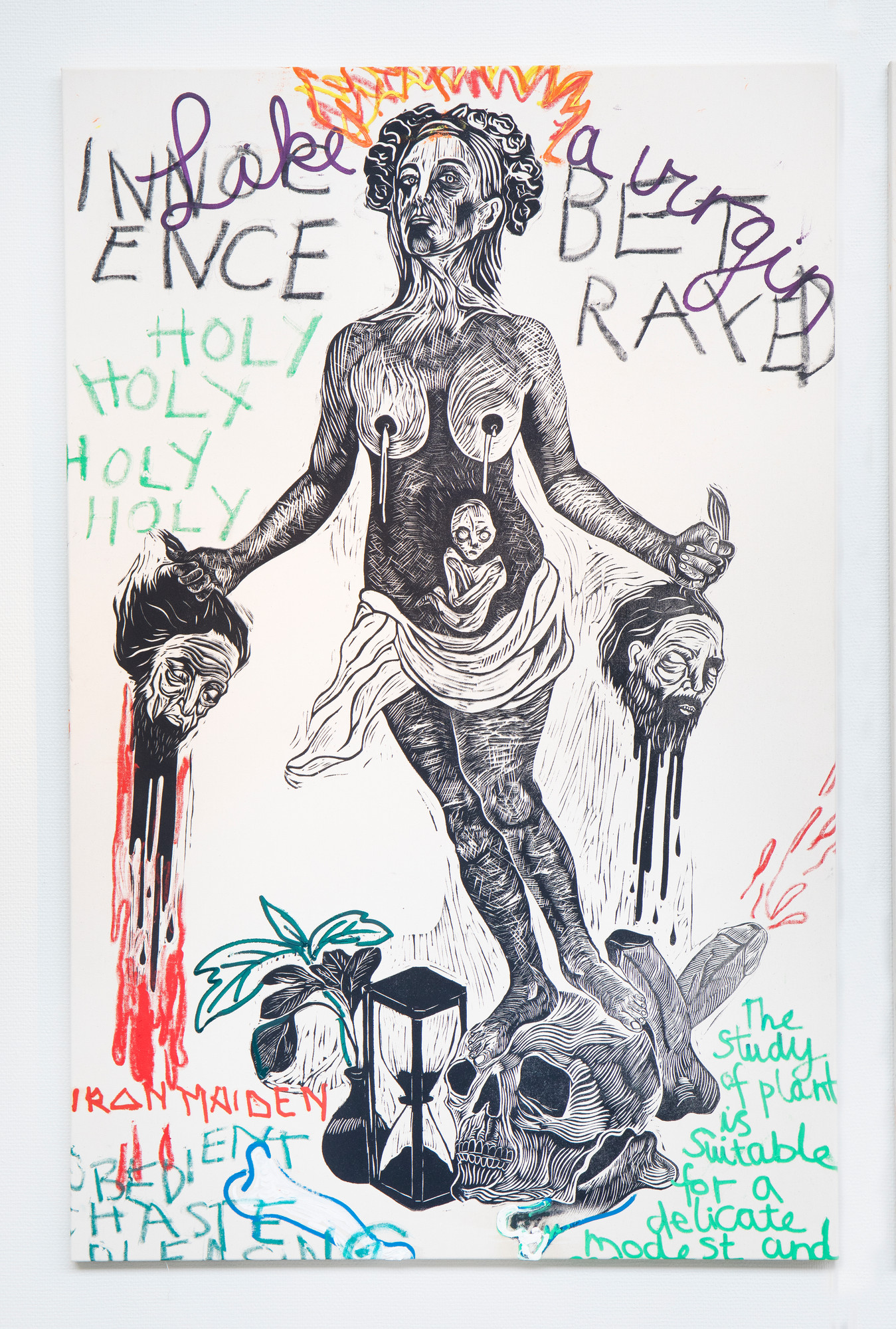 Participation in Coast Contemporary:
Julie Ebbing will be presented in our exhibition at Lademoen Kunstnerverksteder with her woodcutting boards (Part 1.) and at Kjøpmannsgata Ung Kunst (K-U-K) (Part 2.) At K-U-K she will be presented by Artistic Director Cathrine Hovdal Vik whom she has been working with as curator for many years in several projects. Julie Ebbing will be present.


The printed image has a long history as a means of social or political commentary and as a democratic, accessible medium. Ebbing's work examines identity, power structures, power and how our social world is constructed. Through an encounter between craft and vandalism, she tries to have an active attitude to the institutional, historical and social spaces we move in.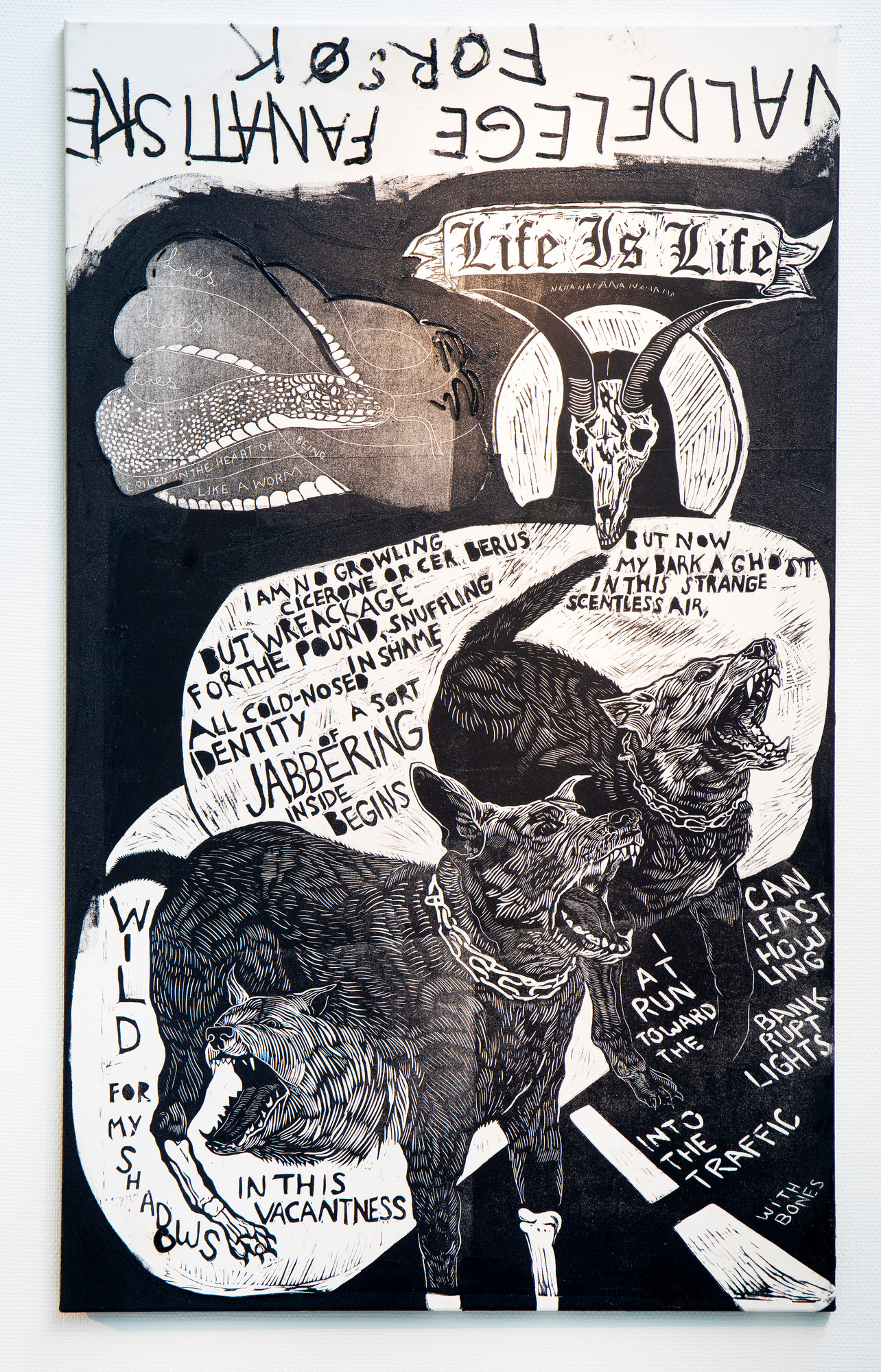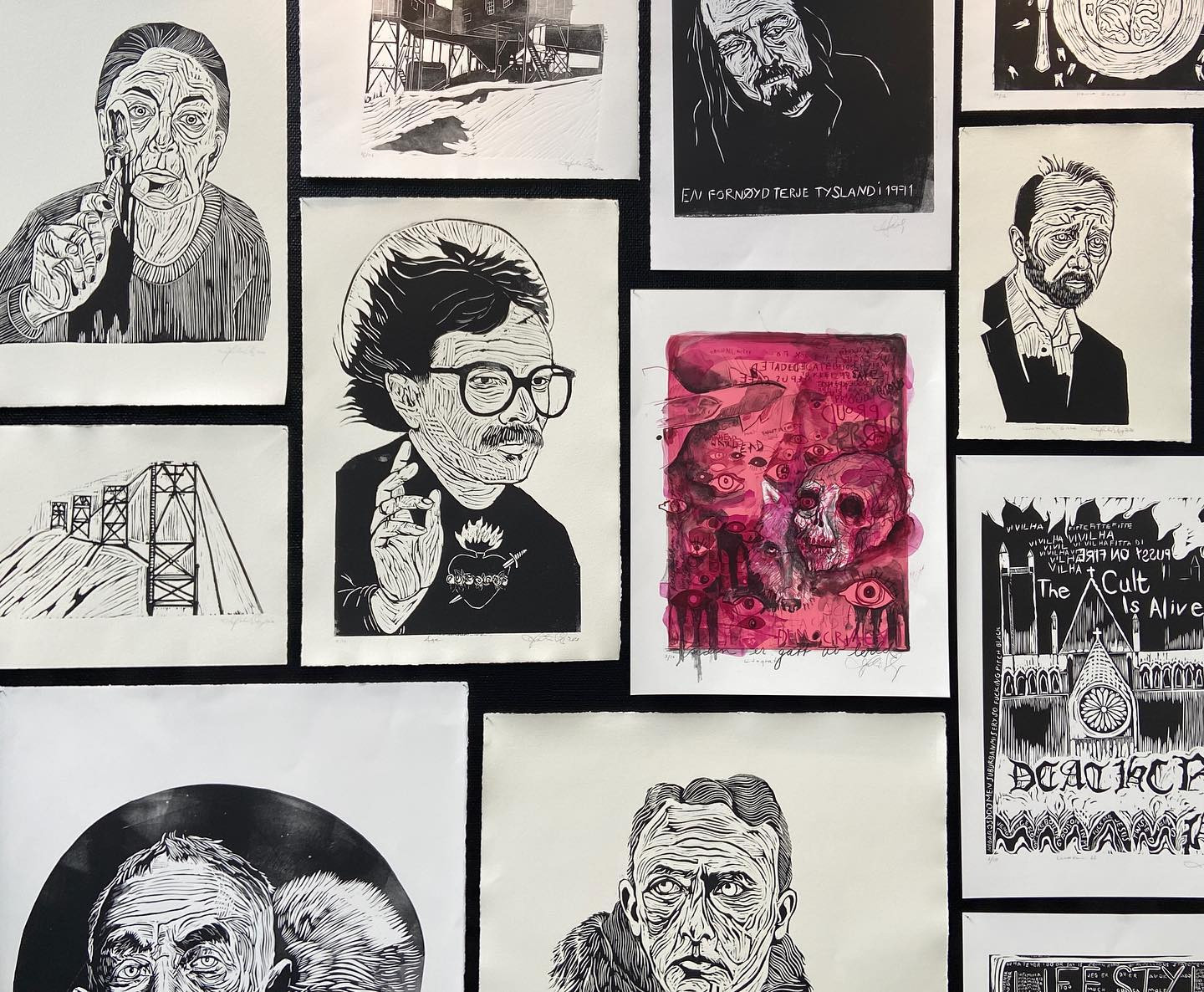 According to Ebbing art becomes a medium for reflection and dwelling so that we can become observants and producers again. Not only consumers.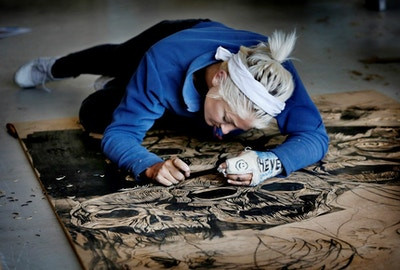 Julie Ebbing is a part of the Hannah Ryggen Army (HRA).
Hannah Ryggen Army (HRA) is an art project inspired by the pioneering weaving artist Hannah Ryggen.
Hannah Ryggen (1894-1970) was a warrior; a passionate anti-fascist, feminist and humanist who expressed herself in clear text about her contemporaries through art. HRA follows Ryggen's example and uses art as an arena for social and contemporary criticism. HRA breaks down power structures and illuminates feminist and women's political perspectives.
Text at the courtesy of Kulturbyrådet Mesen.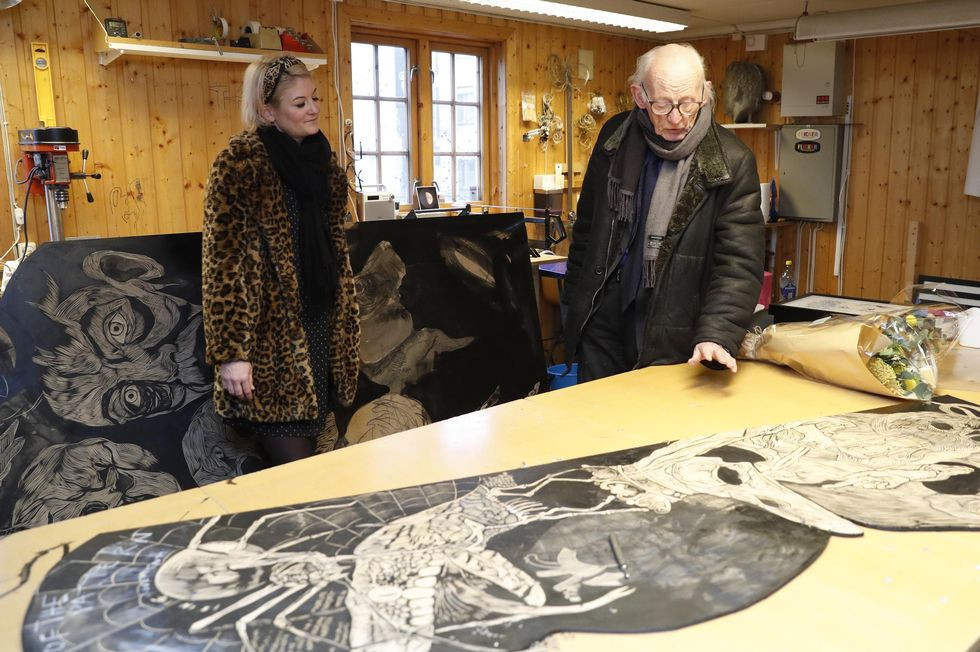 In 2017, Ebbing won "The Kjell Nupen Memorial Grant". The scholarship was awarded on the basis of the artwork "Cutting Timber: An irritation", and Ebbing became the first Norwegian artist to be awarded this scholarship. In 2019, she was awarded the "Håkon Bleken art scholarship for traditional techniques" and she was also rewarded the "Queen Sonja Print Award" in 2019.