Peder Simonsen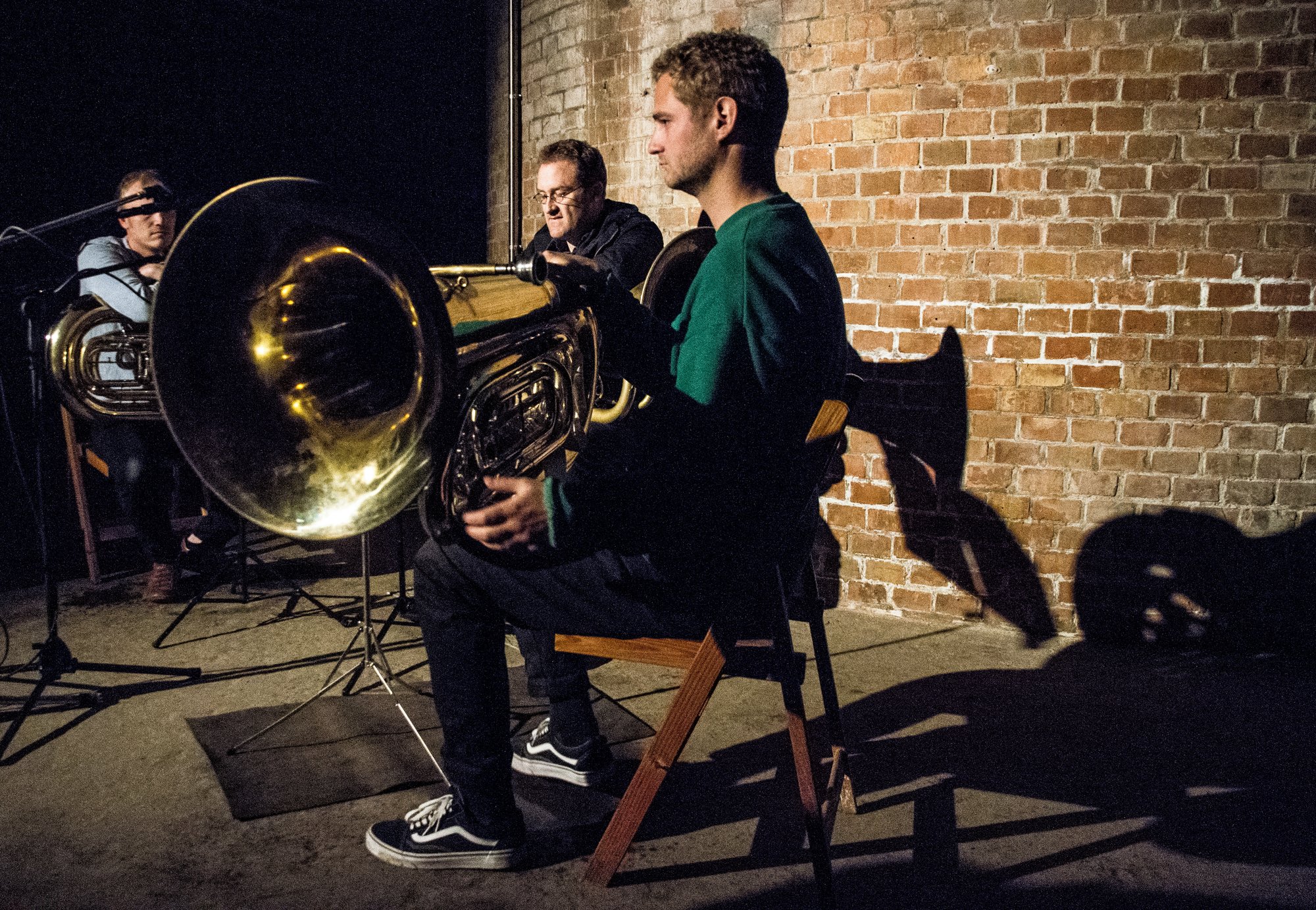 Peder Simonsen

Born in Oslo 1987, lives and works in Oslo and in Piemonte, Italy.

Peder Simonsen is a composer, microtonal tuba player and recording engineer. He works mainly in the fields of improvised and experimental music. His practice is centered around working with the texture and materiality of a tone or a timbre, using techniques from just intonation. He has a strong interest in concepts of time and sound, and love to explore long sustained pitches and pattern repetition.

Interview with Simonsen in The Fomant with music by Microtub.

Simonsen is educated from NTNU (dep. of Jazz) in Trondheim, UDK Berlin and Conservatorium Von Amsterdam. He has toured in the United States, Europe, China, Mexico, Colombia and Russia. He has been working with projects intersecting art and music at the site-specific Speicher festival in the water reservoir in Berlin, as well as concerts arranged with James Beckett's, the Palace Ruin Project in Amsterdam and the Riga International Biennial of Contemporary Art.

Microtub – Cronic Shift on Bohemian Drips

He is active on the European improv and contemporary music scene with the microtonal tuba trio Microtub and has in recent years worked with artists and musicians such as Jo David Meyer Lysne / Mats Eilertsen, Trondheim Jazz Orchestra, Anna Webber, Jaga Jazzist, Bob Hund and Mary Ocher.

Simonsen is collaborating with Lene Baadsvig Ørmen, and he has composed a site specific sound installation with basis in the harmonic content of the materials used in the sculptures. Loudspeakers are placed inside the sculptures and are creating an auditory web of vibrations invisibly connecting the three sculptures and allowing the observer to experience the tone interactions in a different way depending on their placement in the physical space.

Chronic Shift on Spotify.

Peder Simonsen latest work is as part of the group Microtub, the world's first and only microtonal tuba trio. They are exploring Just Intonation and the rich harmonic potential of the tuba. Their latest album Chronic Shift features material from Robin Hayward's pieces Sonic Drift and Star System, recorded in the stunning acoustics of the large water reservoir in Berlin-Pankow, reworked and mixed with analogue synthesizers by Peder Simonsen. Recorded in Kunstkopf stereophony, this unlikely combination of tubas and simple synth pitches provides a meditative and immersive experience, and an auditory glimpse into a truly unique acoustic space.

Simonsen´s music studio is located in the Artist in Residency; Palazzo Stabile in Piemonte, Italy. An AiR he runs with his family.