Olivia Hernaïz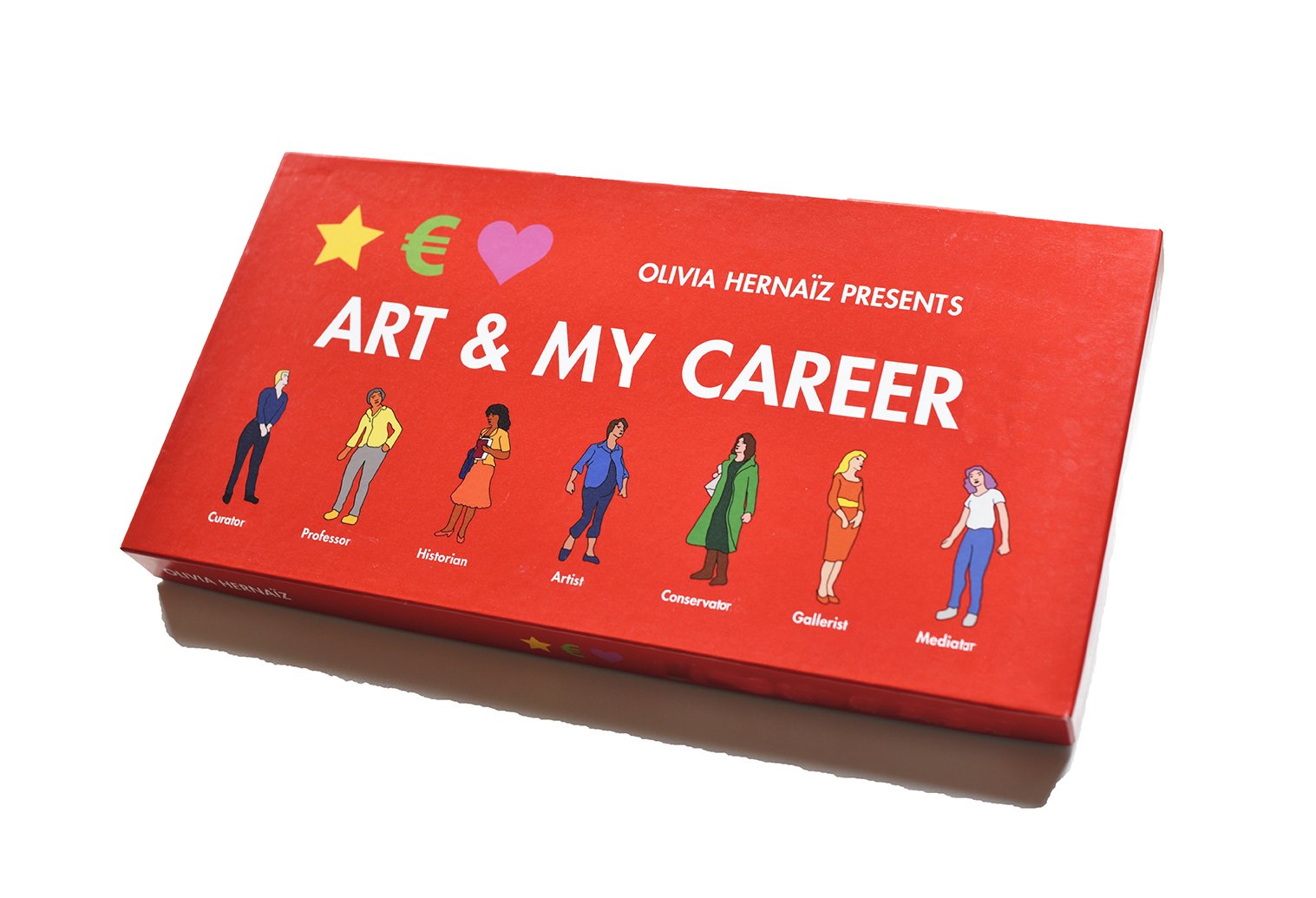 Olivia Hernaïz

Born in Brussels in 1985. Lives and works in Brussels.

Olivia Hernaïz is a Belgian-Spanish artist who first studied law in Belgium and Argentina. While practising as a copyright lawyer, she completed a BFA at La Cambre, ENSAV in Brussels. In 2016, she obtained an MFA at Goldsmiths University of London.

Collecting is a pathology from which I gladly suffer. Through the assemblage of materials – ideas of passers-by, derelict houses, political logos, bank slogans and tales – I try to deconstruct collective beliefs. My practice is multiple. From painting and drawing to digital printing, human size installations, model-making and sound, the medium depends on the project's intention.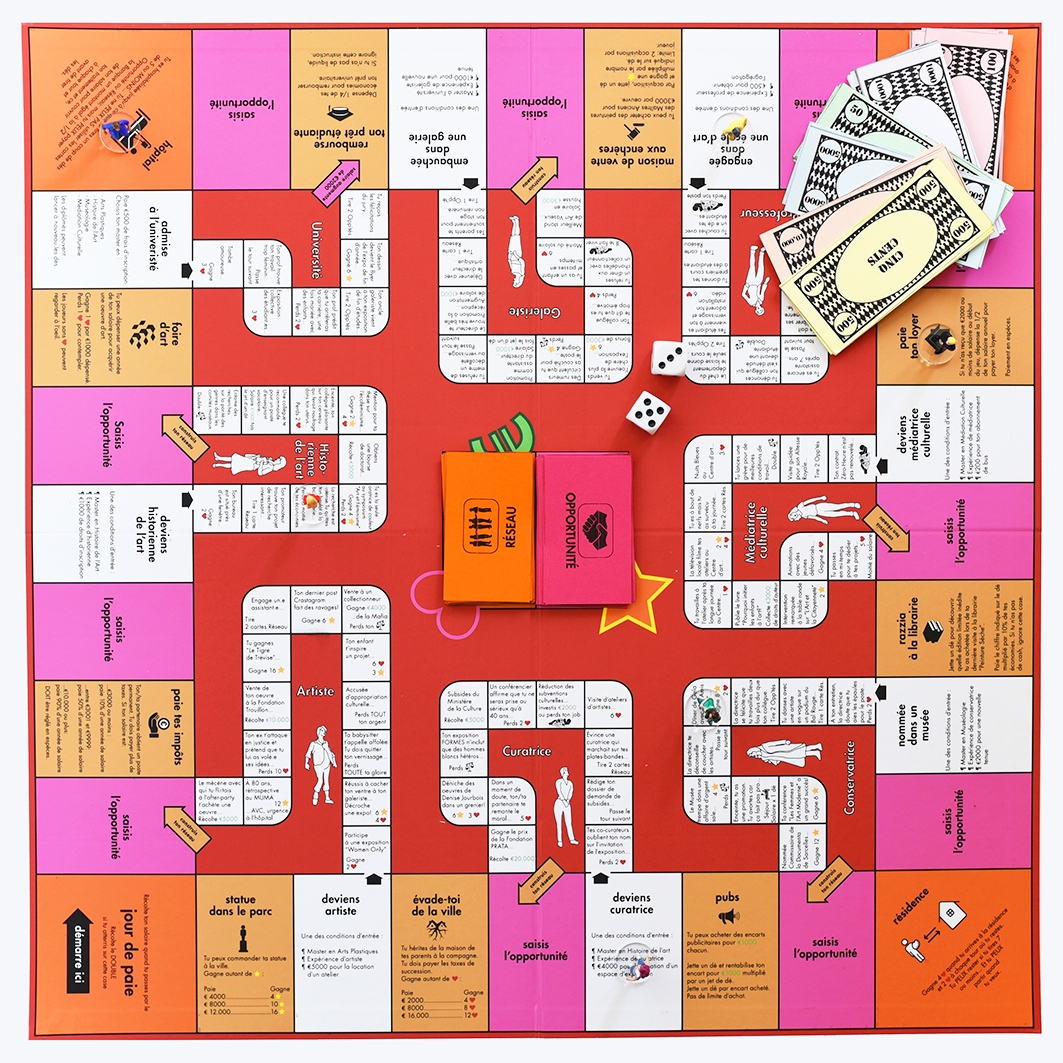 In 2017, Hernaïz was awarded first prize in The Art Contest, a leading Belgian competition sponsored by the Boghossian Foundation. She had her first solo show in the Museum of Ixelles in Brussels, entitled As Long as the Sun Follows Its Course.

Hernaïz board game ART & MY CAREER (L'ART & MA CARRIÈRE) will be presented during our fourth edition.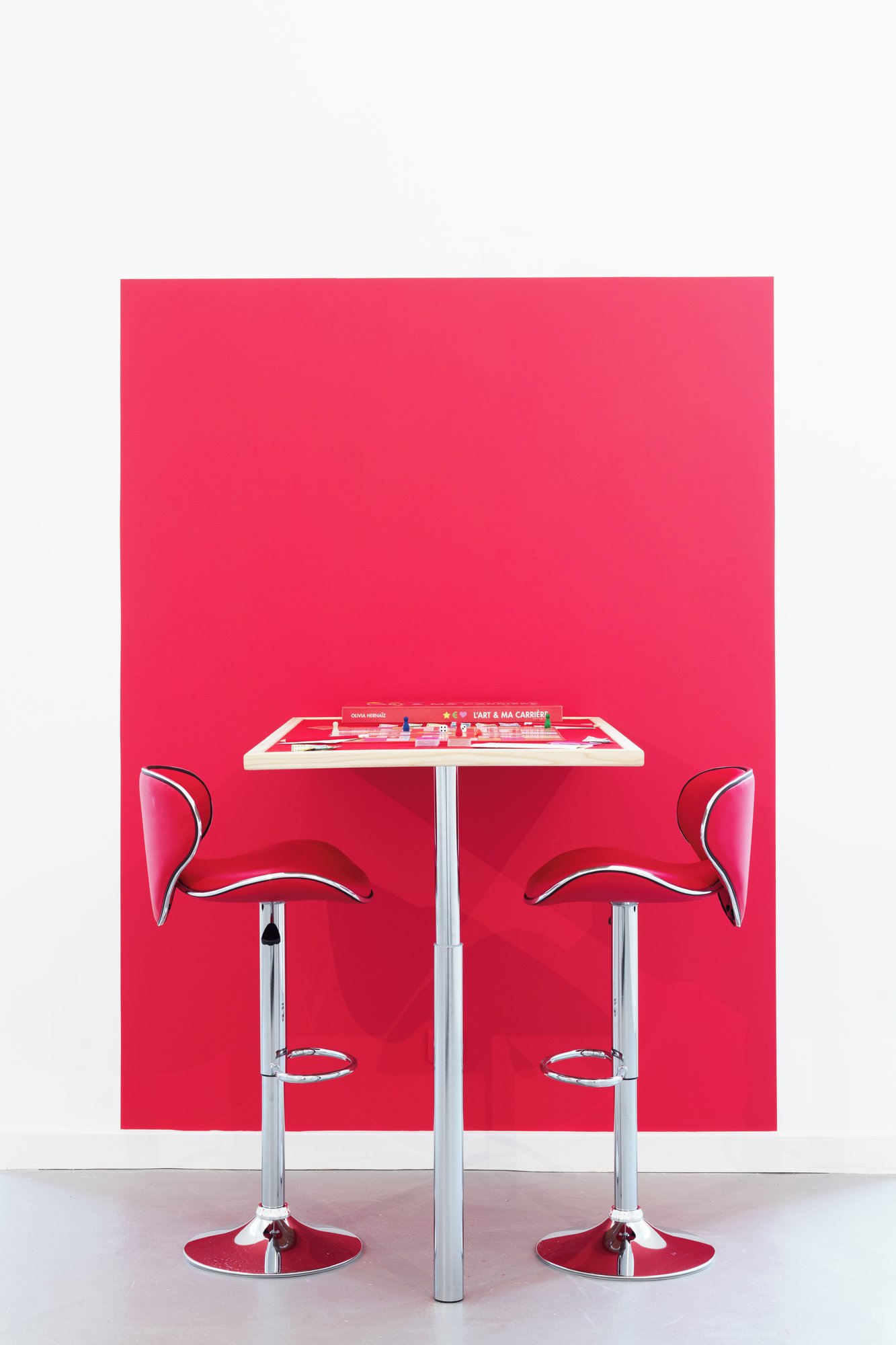 Hernaïz installations have been featured in numerous exhibitions around the world, most recently Médiatine 15#1, CWB, Paris (2019), All About You, The Koppel Project Hive, London (2019), Push You Luck, Island, Brussels (2019), Abracadabra, Moscow International Biennale For Young Art, Moscow (2018); Le Consulat, Collectionair, Lisbon (2018), Les Flâneuses, Art Night London (2018) and The Gathering, Panthera Today, Brussels (2018).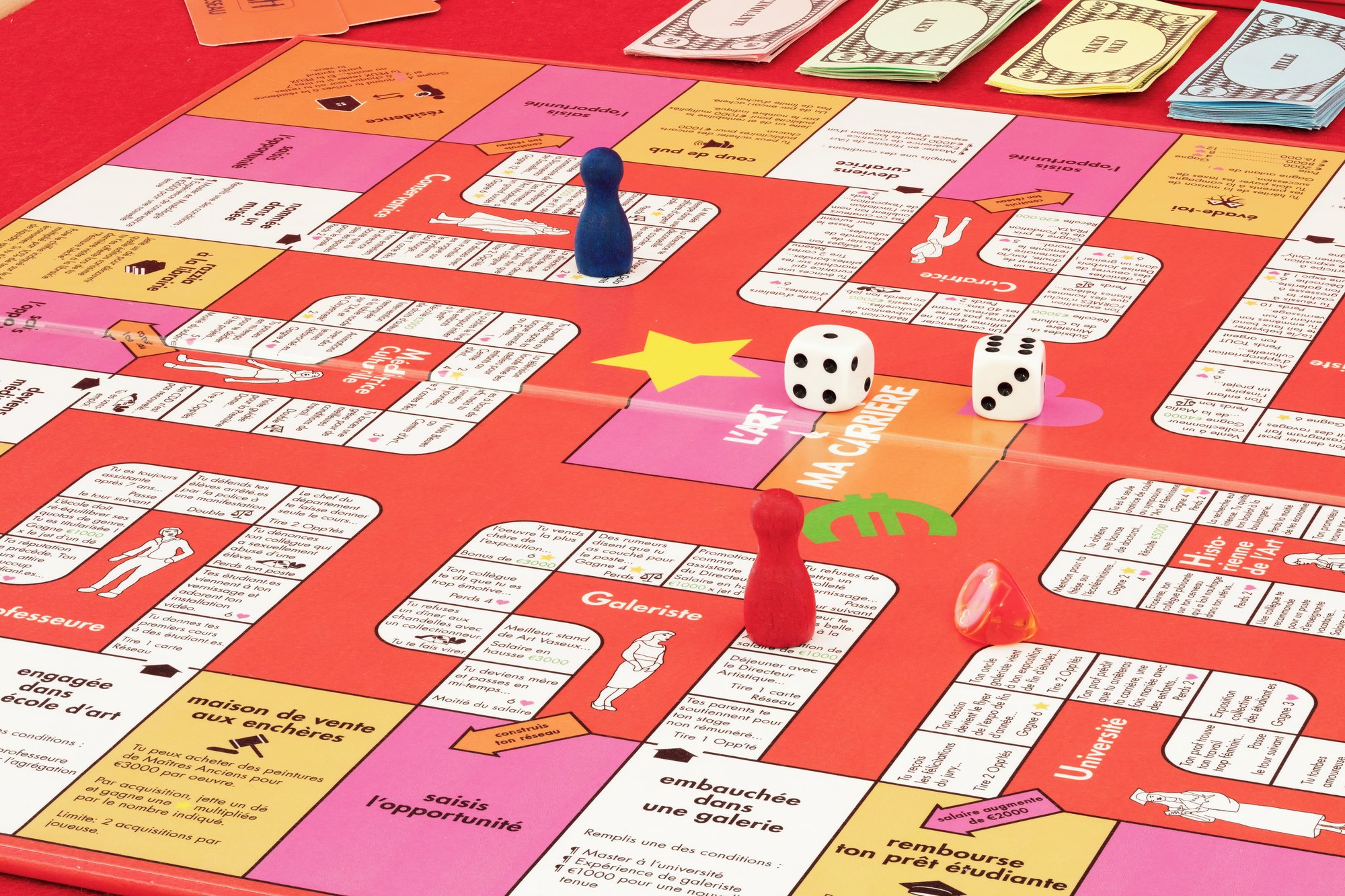 Her videos were included in several video festivals such as Public Pool #6: Common Commun, C-E-A and FRAC Champagne-Ardennes, Reims (2019), LOOP, shortlisted for the Discovery Award, Barcelona (2018) and Meer-kost #1: Provenance, Dok Gent, Belgium (2018).

Hernaïz has been affiliated with the HISK program in Gent (Belgium) since January 2020.

www.oliviahernaiz.com
Instagram: oliviahernaiz