Inger Johanne Rasmussen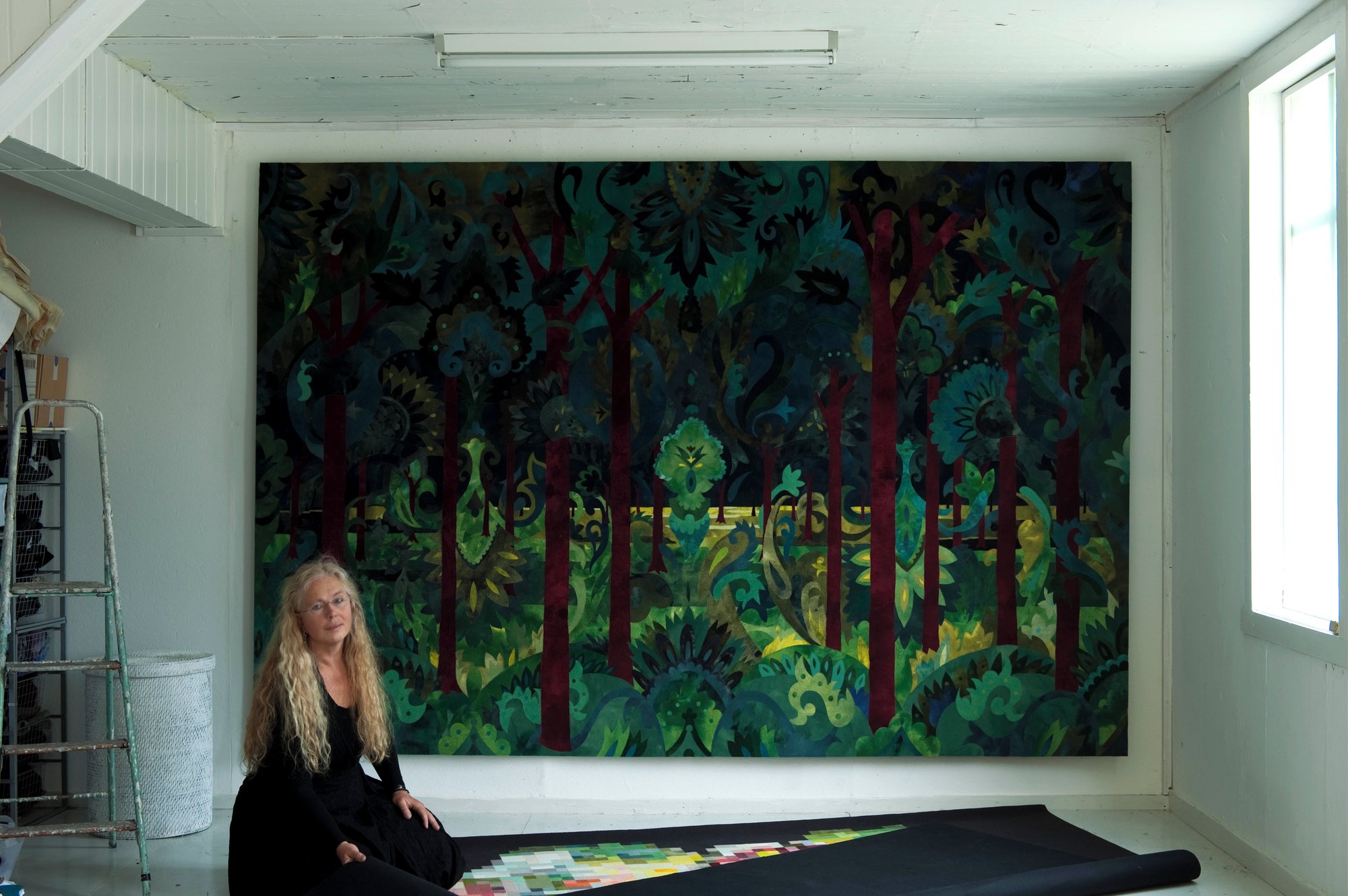 Inger Johanne Rasmussen

Born in Kristiansand in 1959. Lives and works in Oslo. She has her studio on the island of Hovedøya and she is the director of Hovedøya Kunstsal where this year's edition is taking place.

Rasmussen was the one who discovered the empty Lavetthuset building on the island of Hovedøya, together with artist Kari Steihaug, and managed to turn it into artists' studios in collaboration with the Municipality.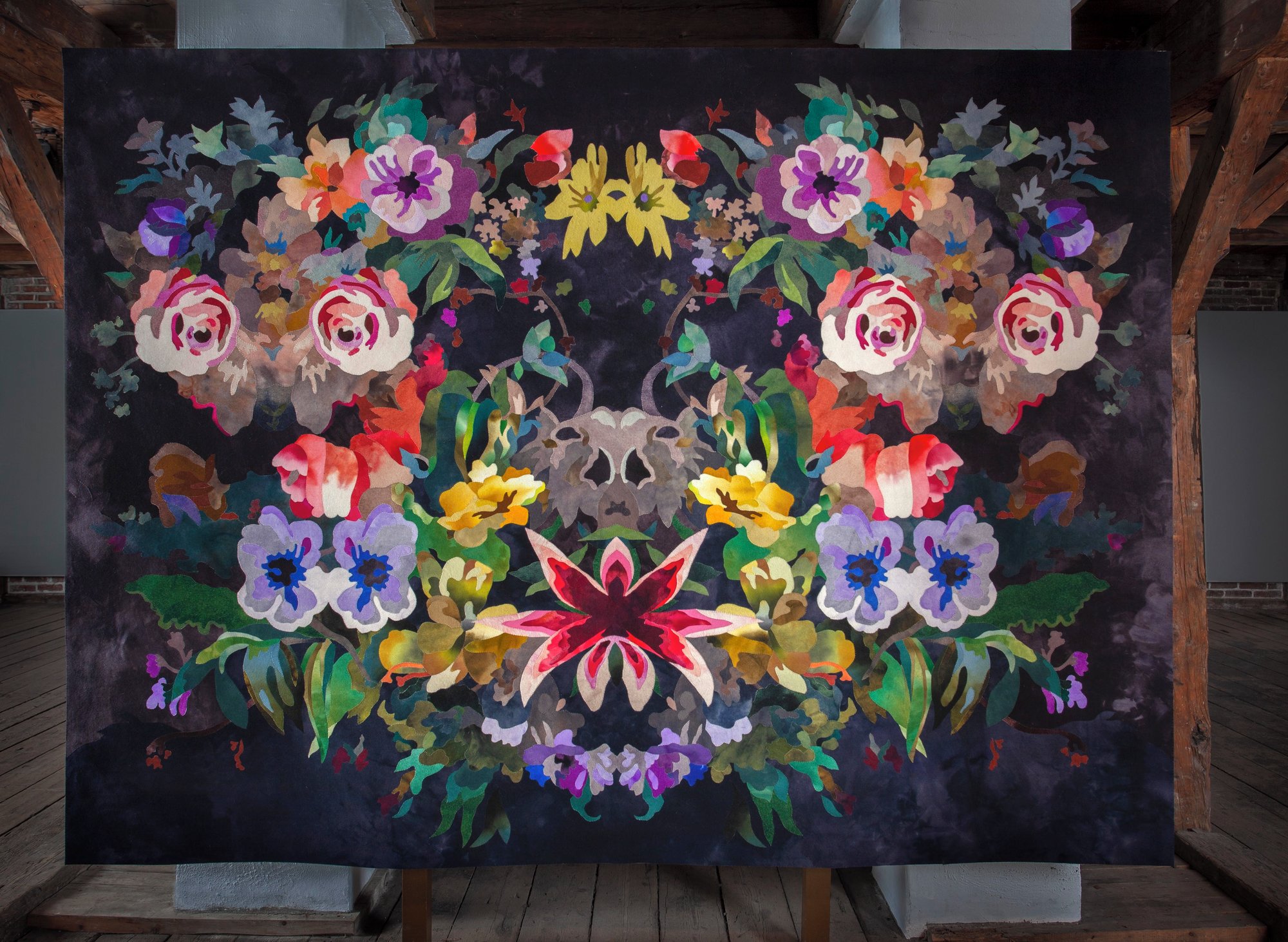 Rasmussen works with the expansion of traditional textile practices and will present the wall installation Under (W 471 x H 219) during Coast Contemporary.

Textiles have been sewn and woven for thousands of years! The textile flowers in my pictures do not need to be justified; they found their place in our culture thousands of years before I sewed my first stitch. In the work "Under" I have captured the longing for what time has hidden and the fear of losing what remains.

Both folk art and everyday, applied textiles are referenced in her works. Well-known motifs and patterns are enlarged and broken down, colours and shapes are added until a story emerges.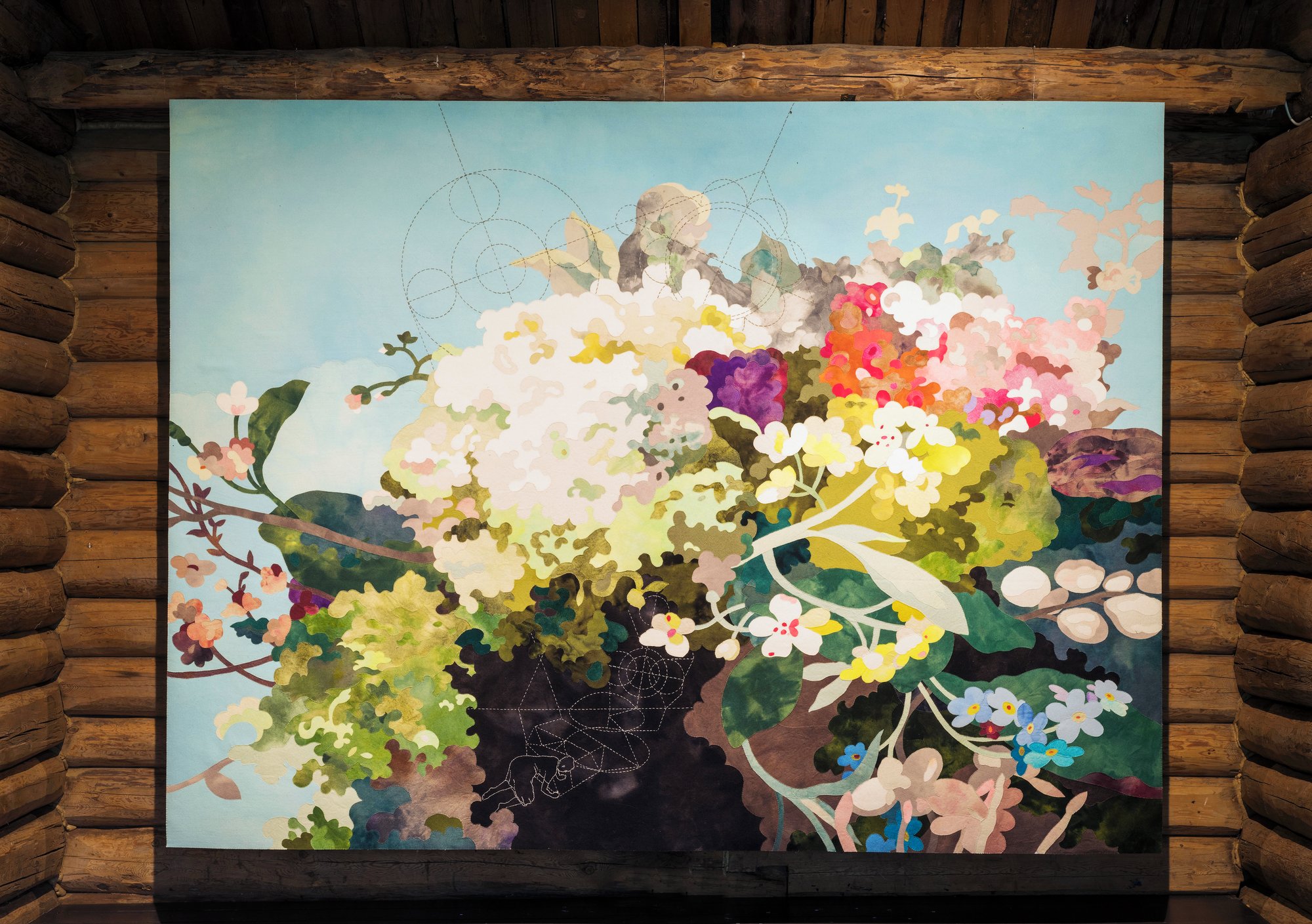 Rasmussen makes pictorial textiles in monumental format and has worked as a textile artist for 40 years. The rugs are made in a self-developed intarsia technique where felted wool fabric is dyed, cut, jig-sawed into a whole and sewn together by hand. Most of her work hangs in public buildings and museums.

Inger Johanne Rasmussen is a graduate of SHKD Bergen and Konstfack in Stockholm and has taught at KHIO. She is the author of two textbooks on weaving. Exhibitions include eighteen solo exhibitions, including at Sørlandets Kunstmuseum, Blåfargeverket Modum, Sven Harry's konstmuseum in Stockholm and Spiral Garden Gallery in Tokyo.

Rasmussen's work is represented in twenty-five public collections and she has executed fifty-one commissioned works in public space.

www.kunstsalen.no
www.ingerjohanne.no