Anne Karin Jortveit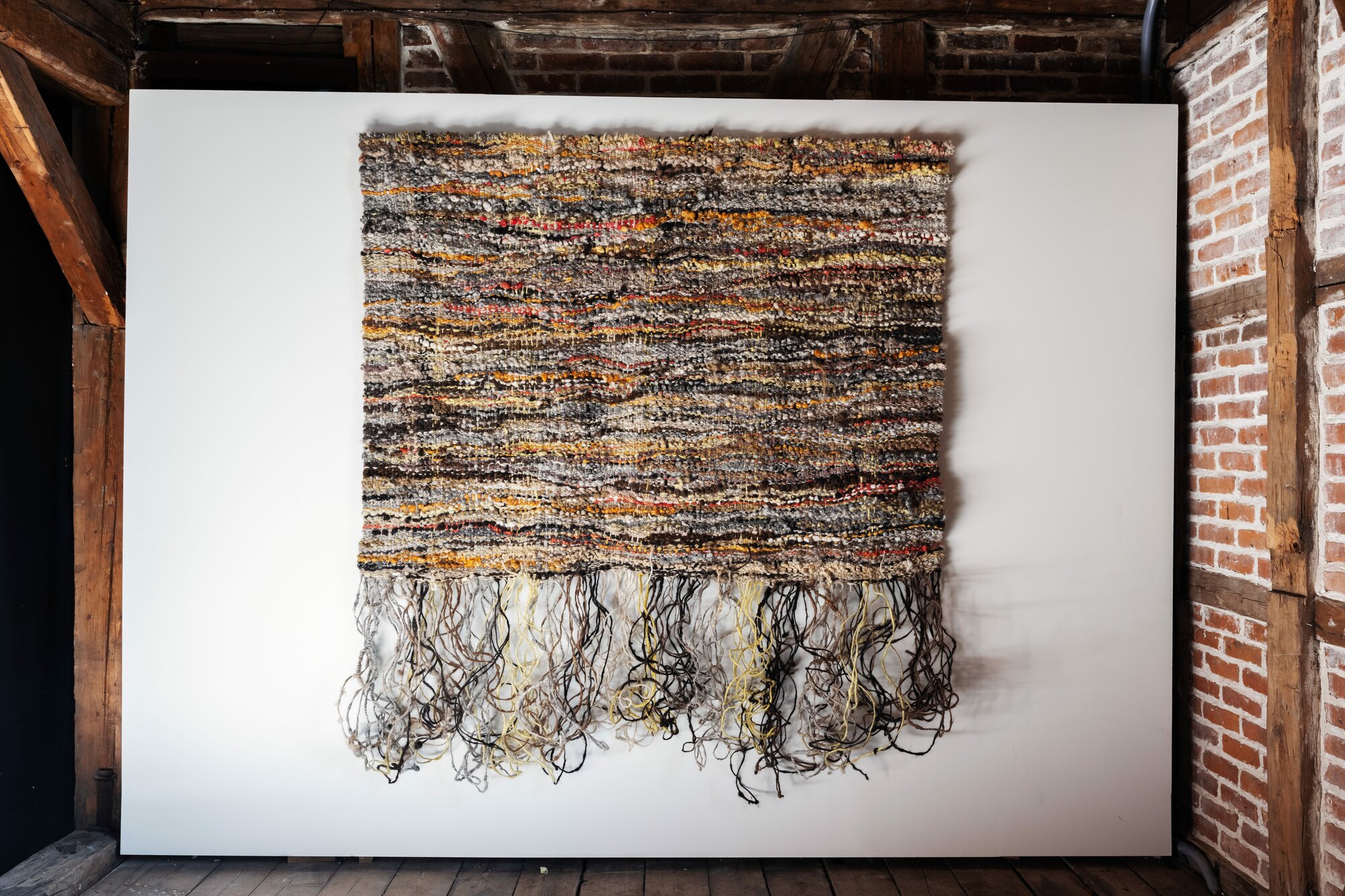 Anne Karin Jortveit
Born in1964. Lives in Ås and works in Ås and Oslo, studio on Hovedøya. Jortveit works with textile and as a writer.
The woven work presented at Coast is based on a simple, technical solution: a row of nails on the floor and one under the ceiling in my studio. That is all I need to make a warp. The warp is hand-spun around a steel wire and has therefore a distinctive elasticity. The weft is also hand-spun and partly plant dyed. The other colors, in white and shades of grey and black, are natural sheep's wool. I let one thread pass into the next and this is how lines and waves occur.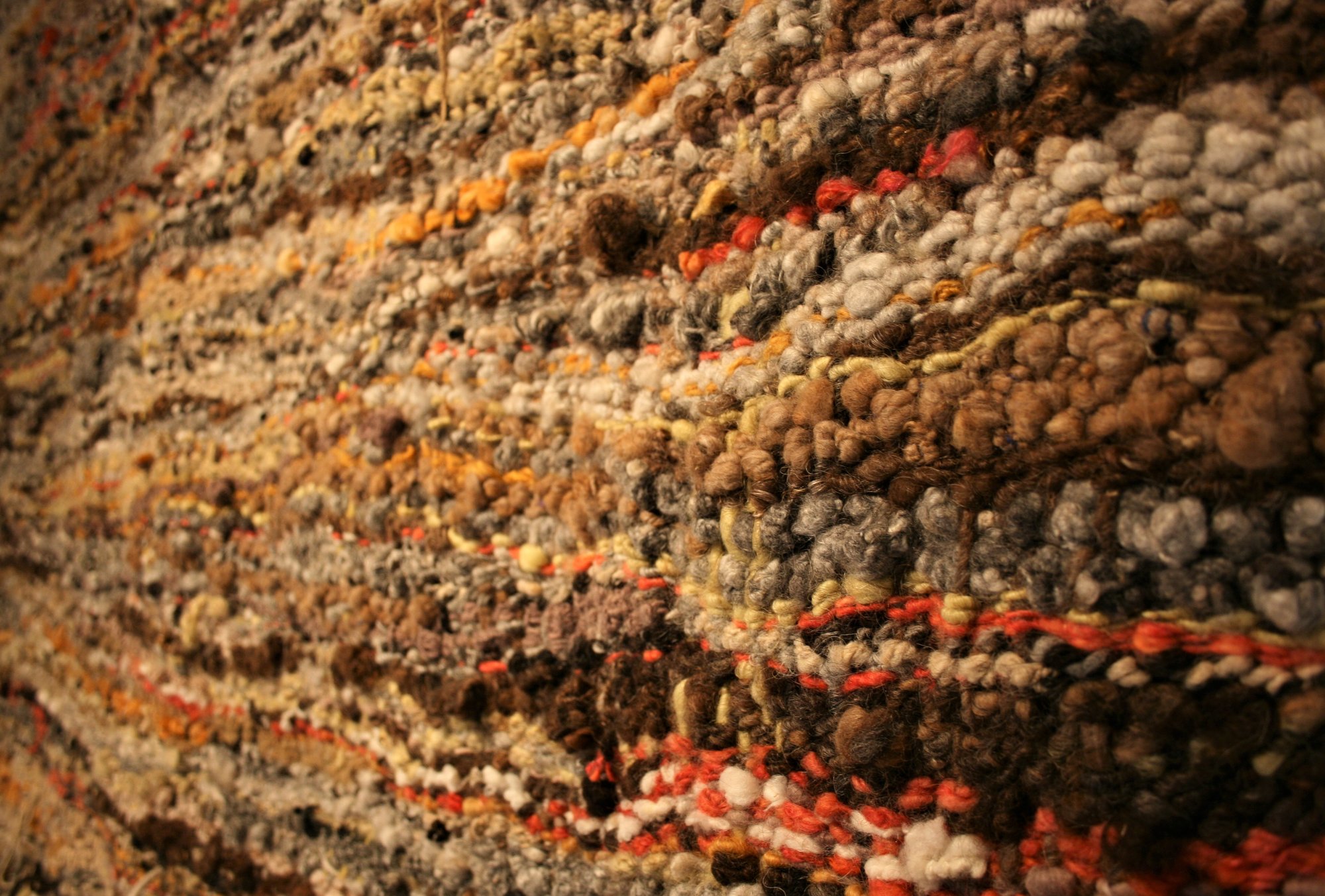 It represents the very start of a larger project of similar nonfigurative woven works. The idea is to form surfaces that can be meditative without having a clear narrative direction. The works will not have titles in the traditional sense but will be followed by short texts. The texts will be written based on readings about the loss of biodiversity that we are currently experiencing on a global scale, and how this affects the way we live our lives. If the texts deal with macro levels of nature, culture and society, the works are tactile and material at a micro level. Together they form an interaction between the big and the small, between something that is here and now, and something that is almost incomprehensible. The work and text combined offer the viewer a moment in time through which thoughts, awareness and reflections can freely unfold.
A concept that has started to appear in public recently, and which has also become part of my own artistic vocabulary, is ecological grief. Grief can be associated with powerlessness and the absence of action, but for me this concept is first and foremost connected to something strong and productive. When we face the loss of nature, we are not alone. Fatal ecological changes affect everyone. In this sense, ecological grief is as collective as it is individual. This can inspire new dialogues and conversations.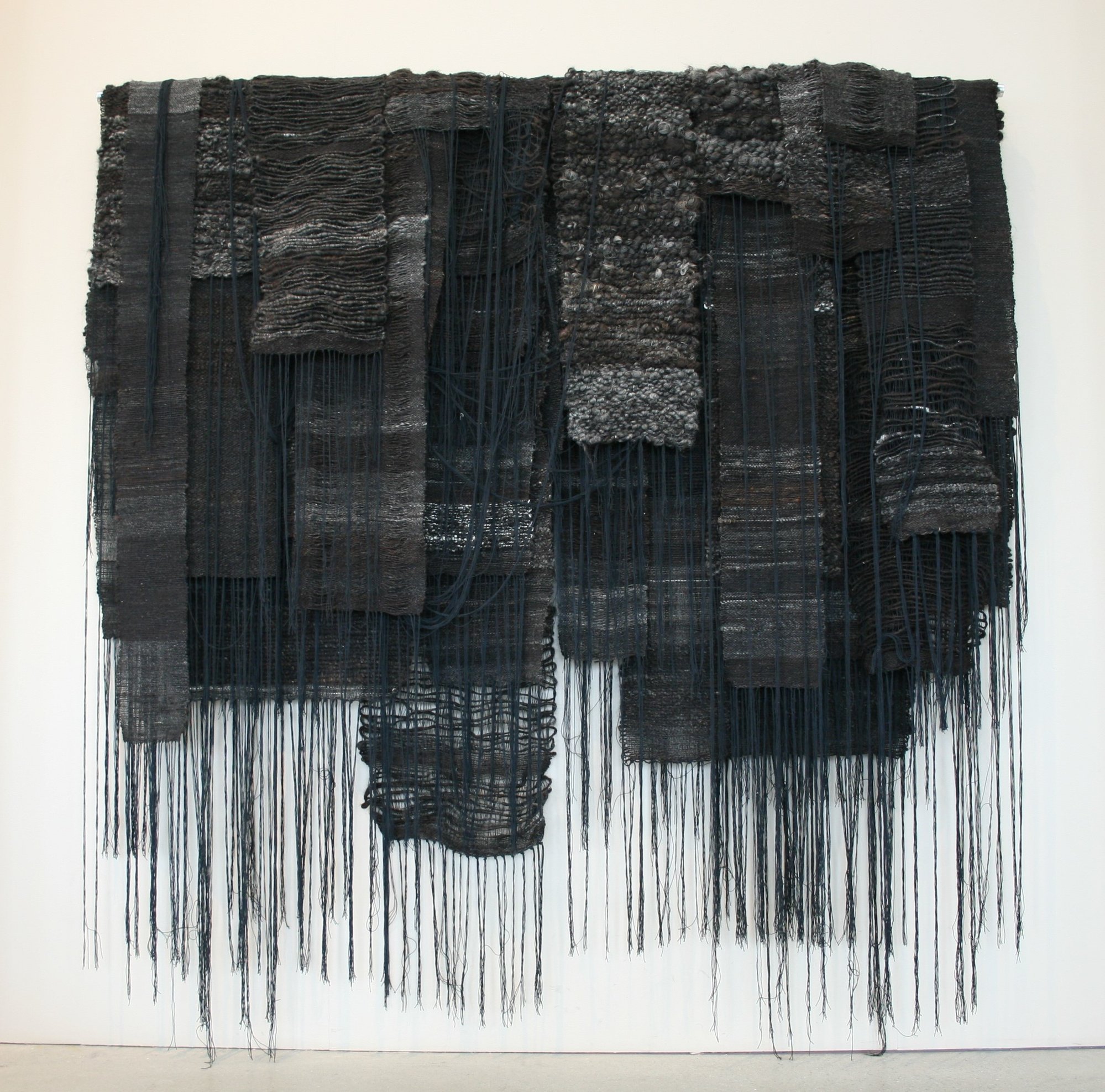 Jortveit graduated from The National Academy of Fine Art in 1994, the University of Oslo in 1998 and Akershus University College of Applied Sciences in 2012. She has also studied at the Centre for Development and the Environment (University of Oslo). In 2012, she received the Norwegian state's guaranteed income grant for artists. Her upcoming exhibition for 2021 will be at Kunstbanken Hamar.
Selected solo shows include Buskerud Kunstsenter (Drammen), SOFT Galleri (Oslo) and Akershus Kunstsenter (Lillestrøm). Recent group exhibitions: Årsutstillingen / Craft 2018 (Hydrogenfabrikken, Fredrikstad), Kunstverket Galleri (Oslo) and Høstutstillingen. In 2010, she co-curated the art and ecology project Gentle Actions at Kunstnernes Hus in Oslo, together with Eva Bakkeslett. She also works as a writer.
www.annekarinjortveit.no