Marsil Andjelov Al-Mahamid STUDIO VISIT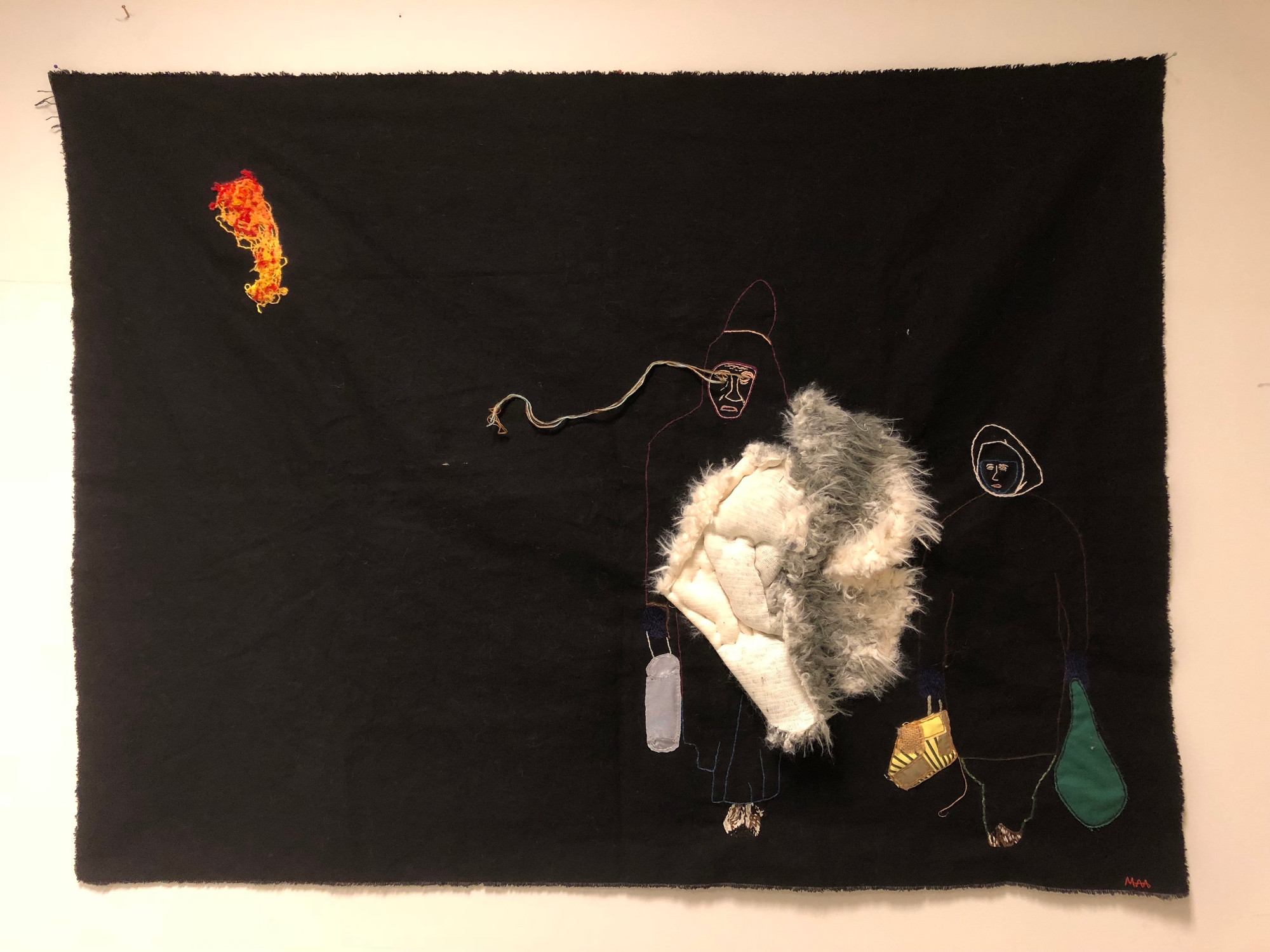 MARSIL ANDJELOV AL-MAHAMID
STUDIO VISIT
Location: KYSTEN
Date: 29.09.2022
I work with theme of remembrance with focus on ww2, I work with people, handmade embroidery and video.
Marsil Andjelov Al-Mahamid was born in Jugoslavia, and has been based in Tromsø since 2009.
"The needle shows the way, breaks through, points towards you, us, backwards, forwards and all the way to where we stand now and remember". The needle in the Marsil Andelov Al-Mahamid embroidery Forced Evacuation of Finnmark (2018) refers to two people – a grandmother and her grandson – during the forced evacuation of Finnmark in the years 1944–1945. Through fragments of collective memories taken from archives and news as well as personal memories, images and stories, Al-Mahamid places the stories into a complex network of thoughts and ideas that stretch from the Second World War to the present day.
Born (1983) and raised in Kikinda, part of the former Yugoslavia and today Serbia, Al-Mahamid's own memories and experiences from war have shaped the way he sees and experiences the world. This memory space, which is both subjective and collective, becomes the material and inspiration for his works in embroidery, video, performance, collaborative projects and voluntary work."
Text by Marius Moldvær in Billedkunst Magazine.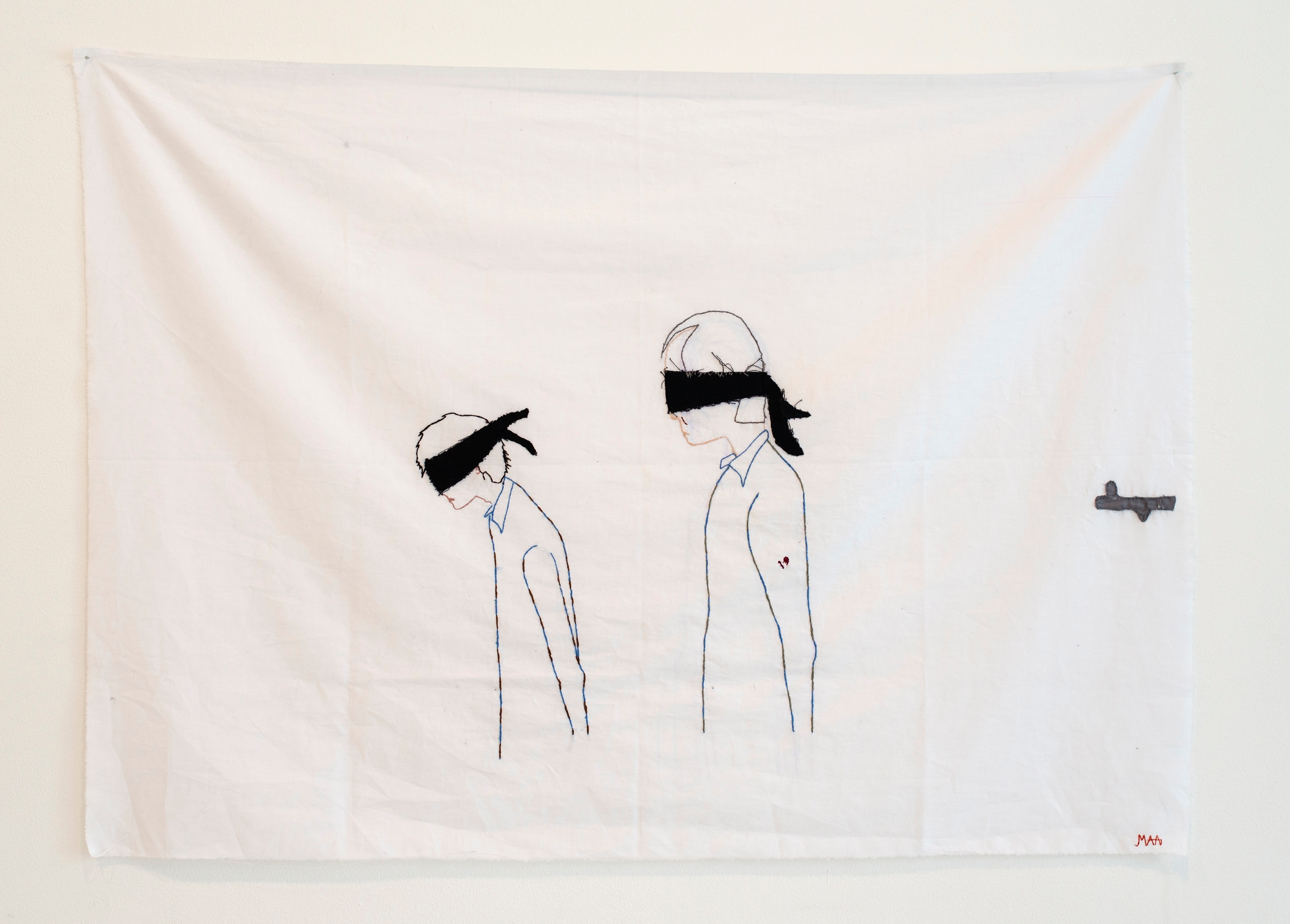 He holds a BA from Tromsø Academy of Contemporary Art, MS from University of Tromsø, in Business Creation and Entrepreneurship, BA from University of Krusevac, Serbia, Engineer of Industrial Management, E-business, BA from University of Belgrade, Engineer of Industrial Management, Serbia.
His work is represented in the collections of: KODE – Art Museums and Composers Home in Bergen, Nordenfjeldske Kunstindustrimuseum i Trondheim, Oslo Kommunes kunstsamling, Troms fylkeskommunes kunstsamling.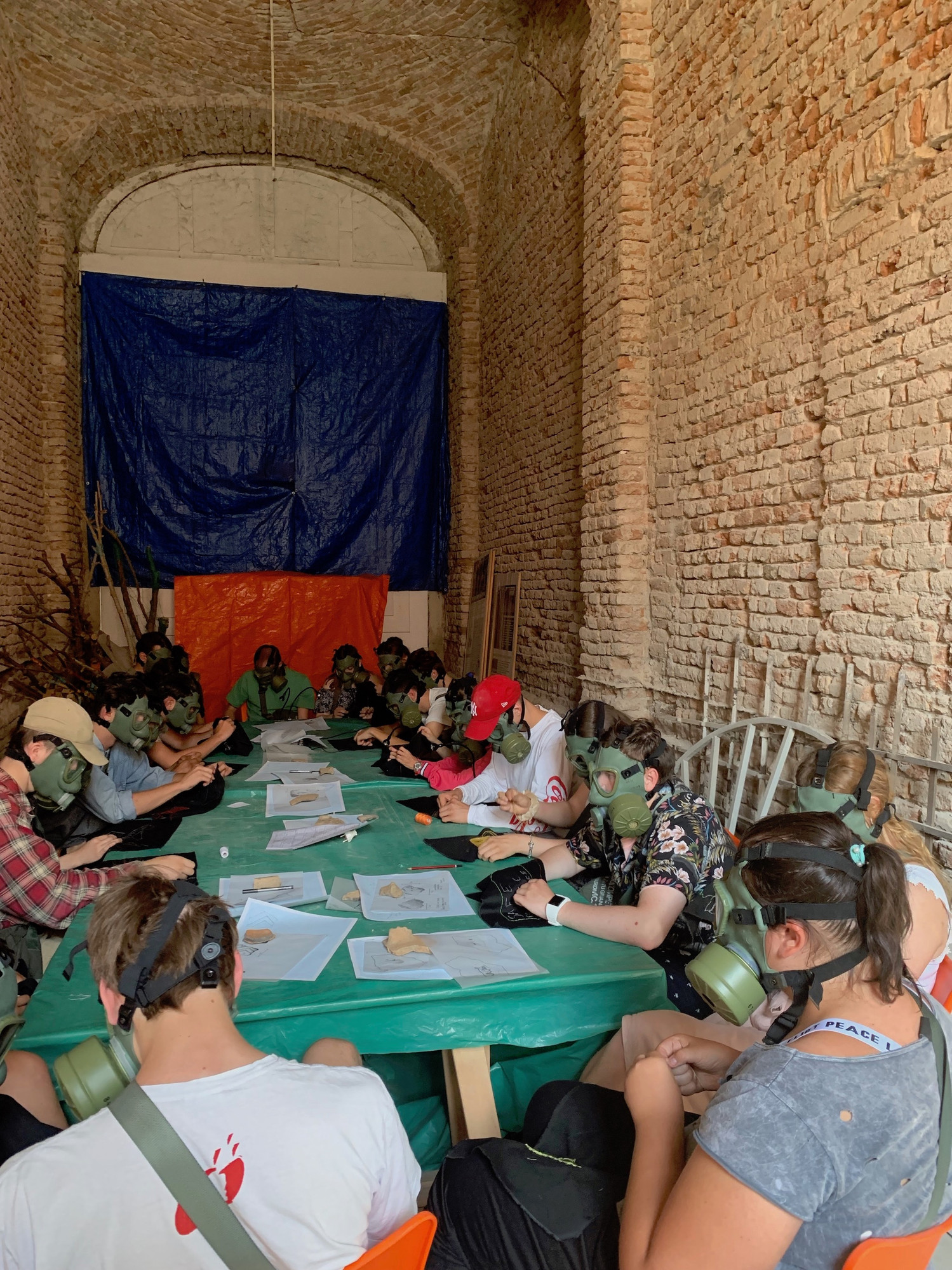 Solo exhibitions include Kinstnerforbundet, Vadsø Kunst Museum, Small Projects-Tromsø, Gallery Soft-Oslo, National Museum of Kikinda – Serbia, Narvik War and Peace Centre-Narvik, Terra Gallery, Kikinda-Serbia, Gallery Ask – Horten, Amnesty International -Tromsø, Small Project -Tromsø, Canon house (site-specific), Tromsø.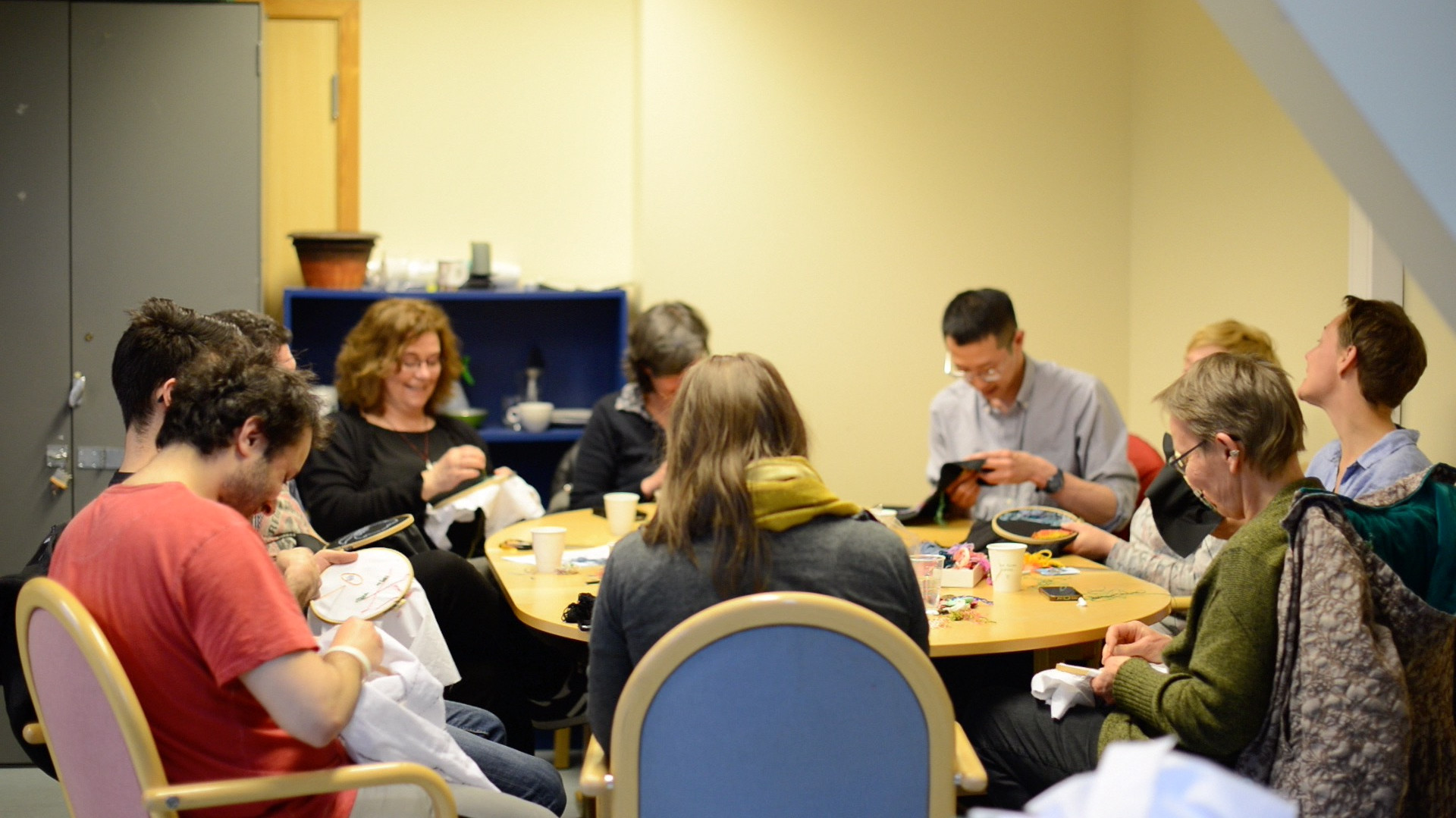 Group exibitons include: Nordenfjeldske Kunstindustri-Museum, Hannah Ryggen triennale, Trondheim, Årsutstillingen, Nordnosk Kunstmuseum, Tromsø,Kunstnerforbundet, Juleutstillingen, Oslo, Möhkönvirta Contemporary Art Exhibition, Ilomantsi, FIN.