Joar Nango STUDIO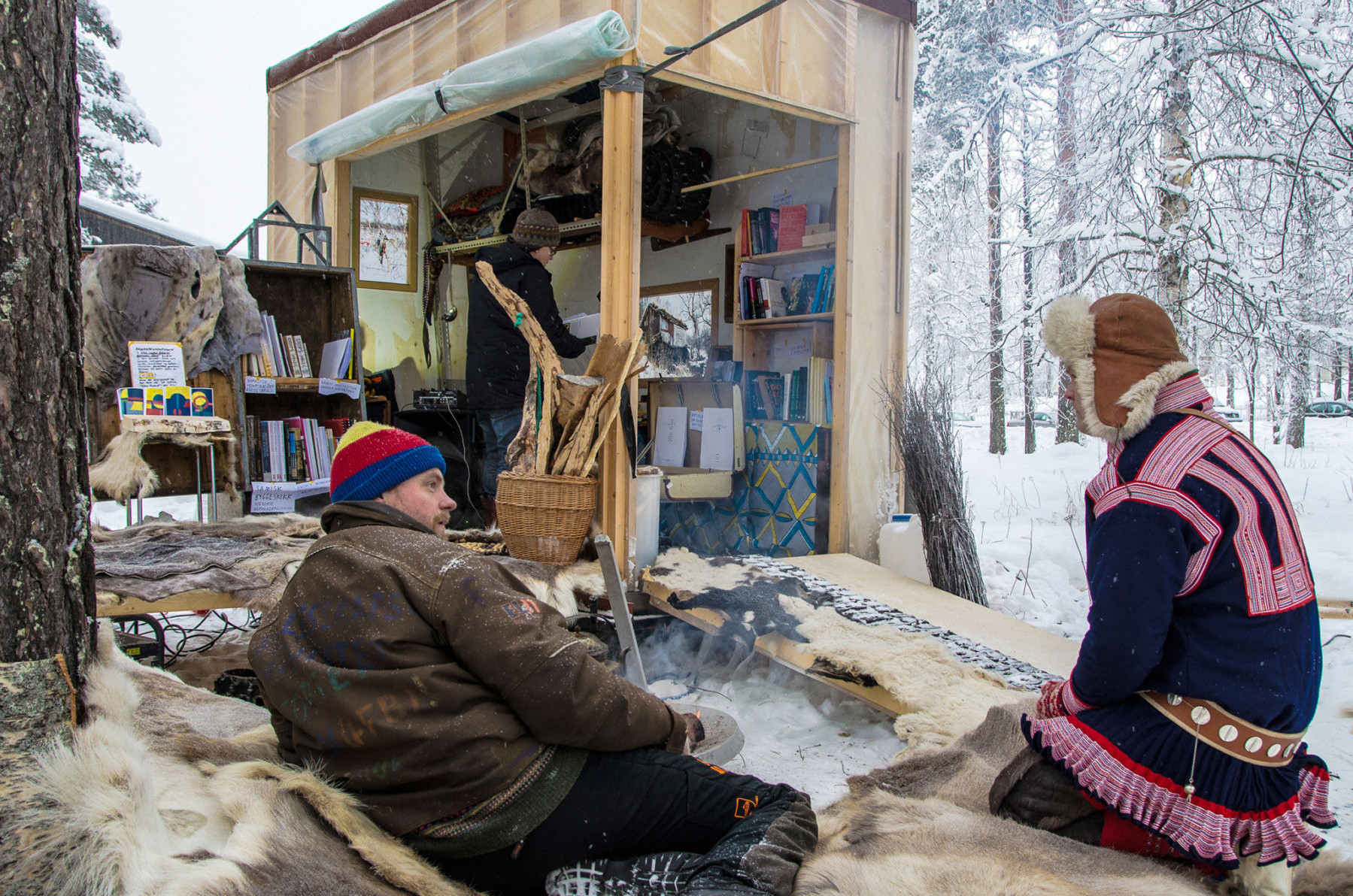 JOAR NANGO
STUDIO VISIT
Location: TKF – LOFTET Tromsø Center for Contemporary Art
Date: 26.09.2022
Joar Nango (Sámi, born in 1979, Áltá, Norway; lives and works in Áltá, Norway) works with site-specific installations and self-made publications that explore the boundary between architecture, design and visual art.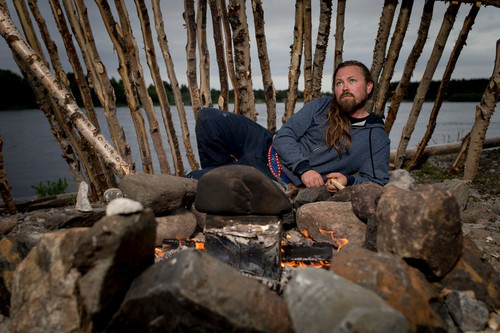 His work relates to questions of Indigenous identity, often through investigating contemporary architecture. Joar has explored modern Sámi spaces through the self-published zine Sámi Huksendáidda: the Fanzine, the design project Sámi Shelters and the mixtape/clothing project Land & Language.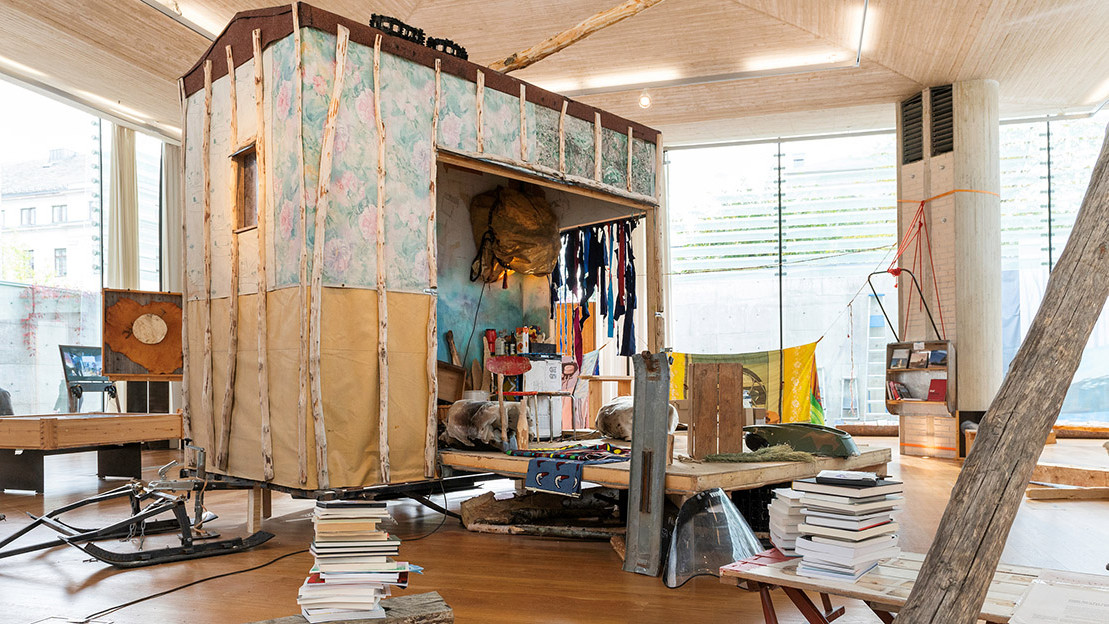 He is a founding member of the architecture collective FFB and is currently setting up a network of Sámi architects across Sápmi through the ongoing Indigenous architecture library project.