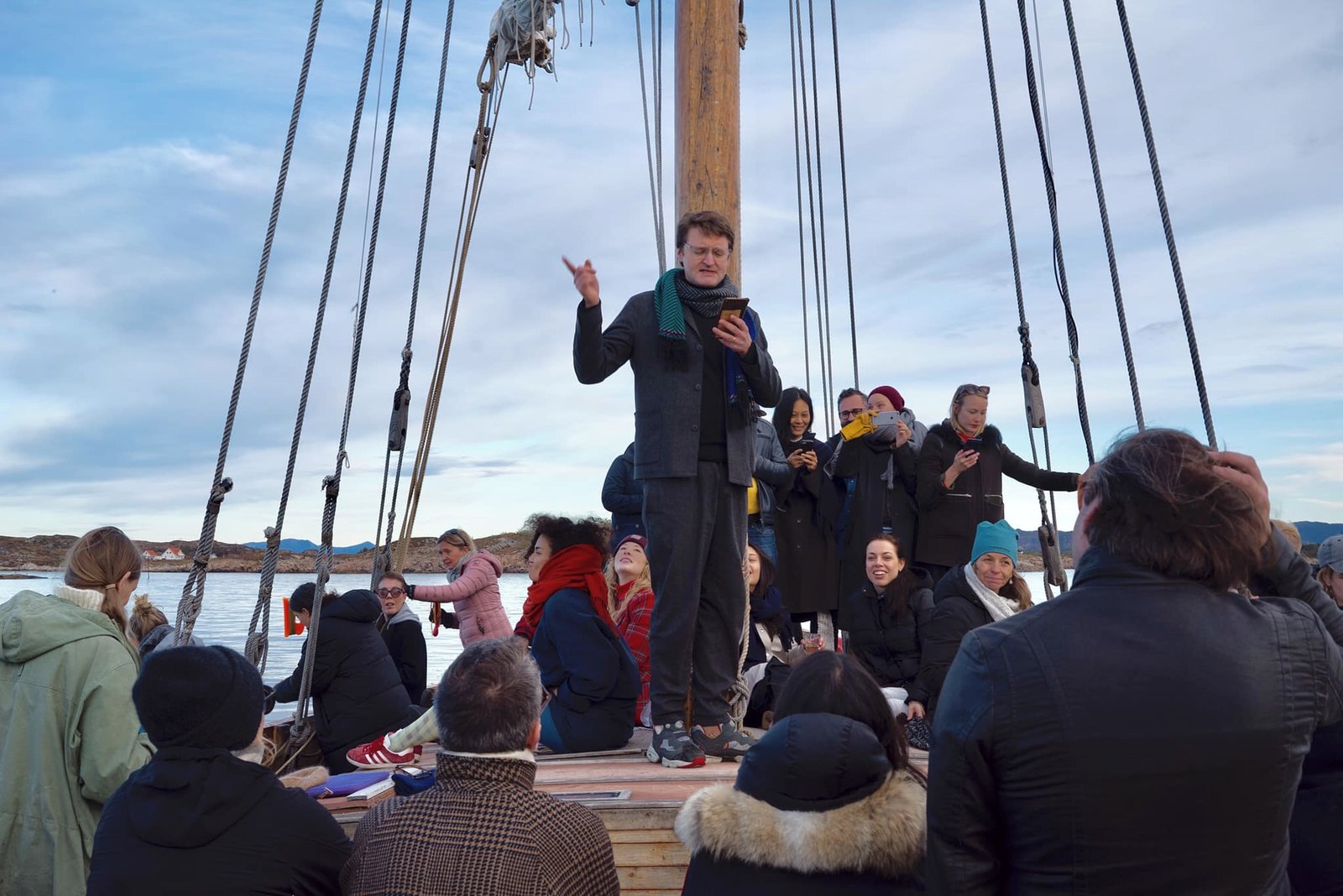 Valentinas Klimasauskas

Valentinas Klimasauskas is a curator based in Vilnius Lithuania, and he participated with the participatory performance and fishing trip Everybody Reads Fishing!

Klimašauskas (b.1977, Lithuania) is a curator and writer. He is currently curating the Baltic triennial. He co-curated the Latvian national pavilion at the Venice Biennale (with Inga Lace, artist – Daiga Grantina). Klimašauskas worked as a Program Director at Kim? CAC, Riga (2017/18), curator at CAC Vilnius (2003/13), and is a founding co-editor of Baltic Notebooks of Anthony Blunt (www.blunt.cc, est. 2008).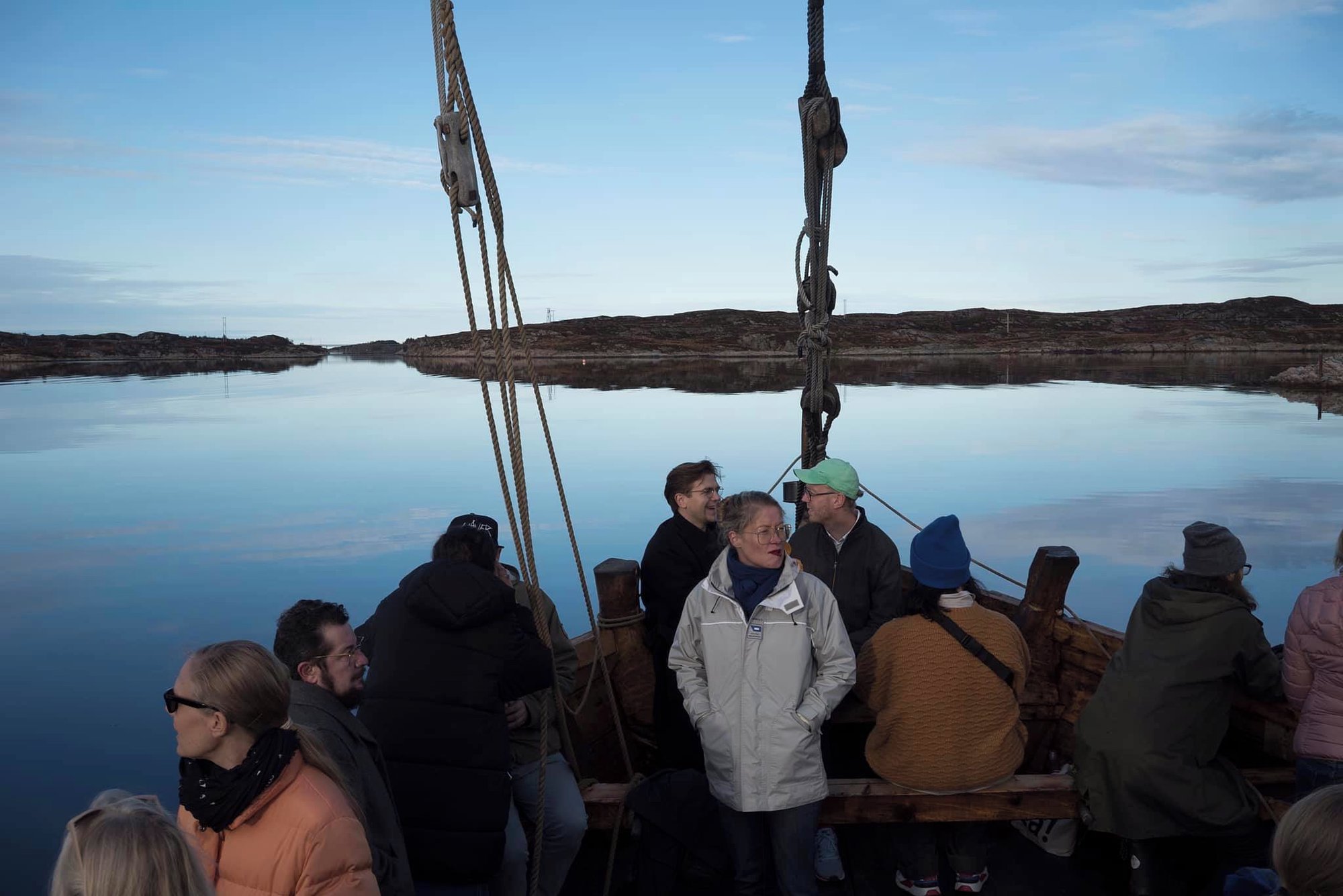 About the performance

Everybody Reads Fishing!

Everybody Reads […]! is a series of nights of horizontal readings that are inspired by both the slogan by Roberto Bolaño: "Reading is always more important than writing" and open structures like Anonymous Alcoholics or Speakers' Corner at Hyde Park. Everyone attending is kindly invited to read something according to a chosen topic of that evening. For Everybody Reads Fishing! night, please read a joke, create a swearword, add a punch line, read your favourite poem or a text message you are about to receive.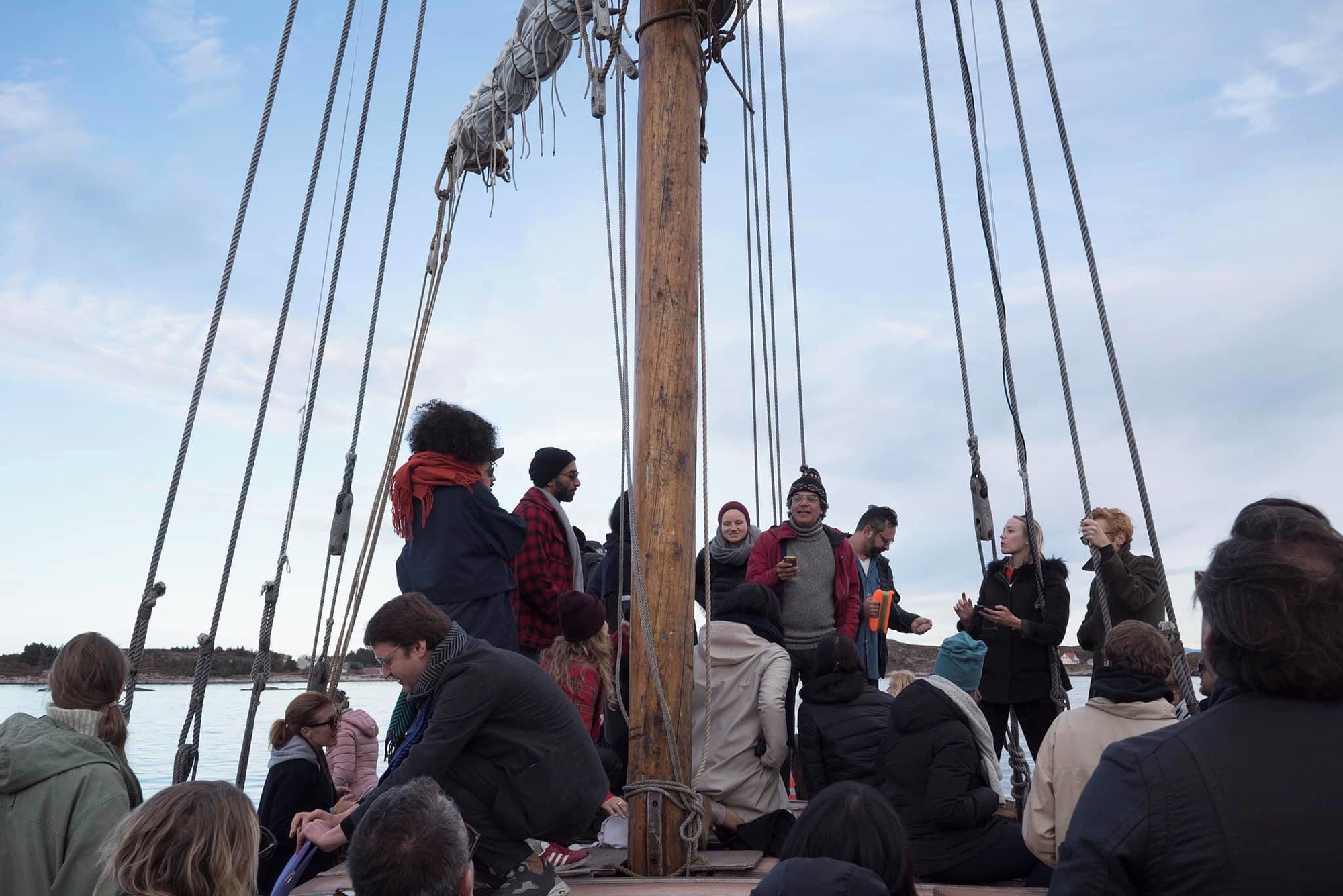 The rules are very simple:

EVERYBODY READS FISHING!
Children, aliens, their hosts,
bots and speech recognition software,
Siri, significant others,
and others
EVERYBODY READS!
You start. Erratic
comets commenting verbatim.
All languages, including
forgotten, made up,
and the machine ones.
Random destinations,
side effects, pluralist trips.
EVERYBODY READS FISHING!
"A dressed male" vs. "addressed mail."
Mishearing, rumours, chats.
A mouth is better than a pen.
An ear is worse than lips.
Italic is better than bold.
Better is worse, worse is better.
Naturally,
EVERYBODY READS!


Previous iterations include "Everybody reads Jokes" at Kim? CAC, Riga, "Everybody Reads Feminism" at Santa Fe feminist club in Vilnius, Lithuania, "Everybody Reads Hybrids" at Nida Art Colony, Lithuania, "Everybody Reads the News!" at the Baltic Art Centre, Visby, "Everybody Reads …" at Fokidos and the Ruler artists' spaces in Athens and Helsinki.

www.selectedletters.lt