Yaa Addae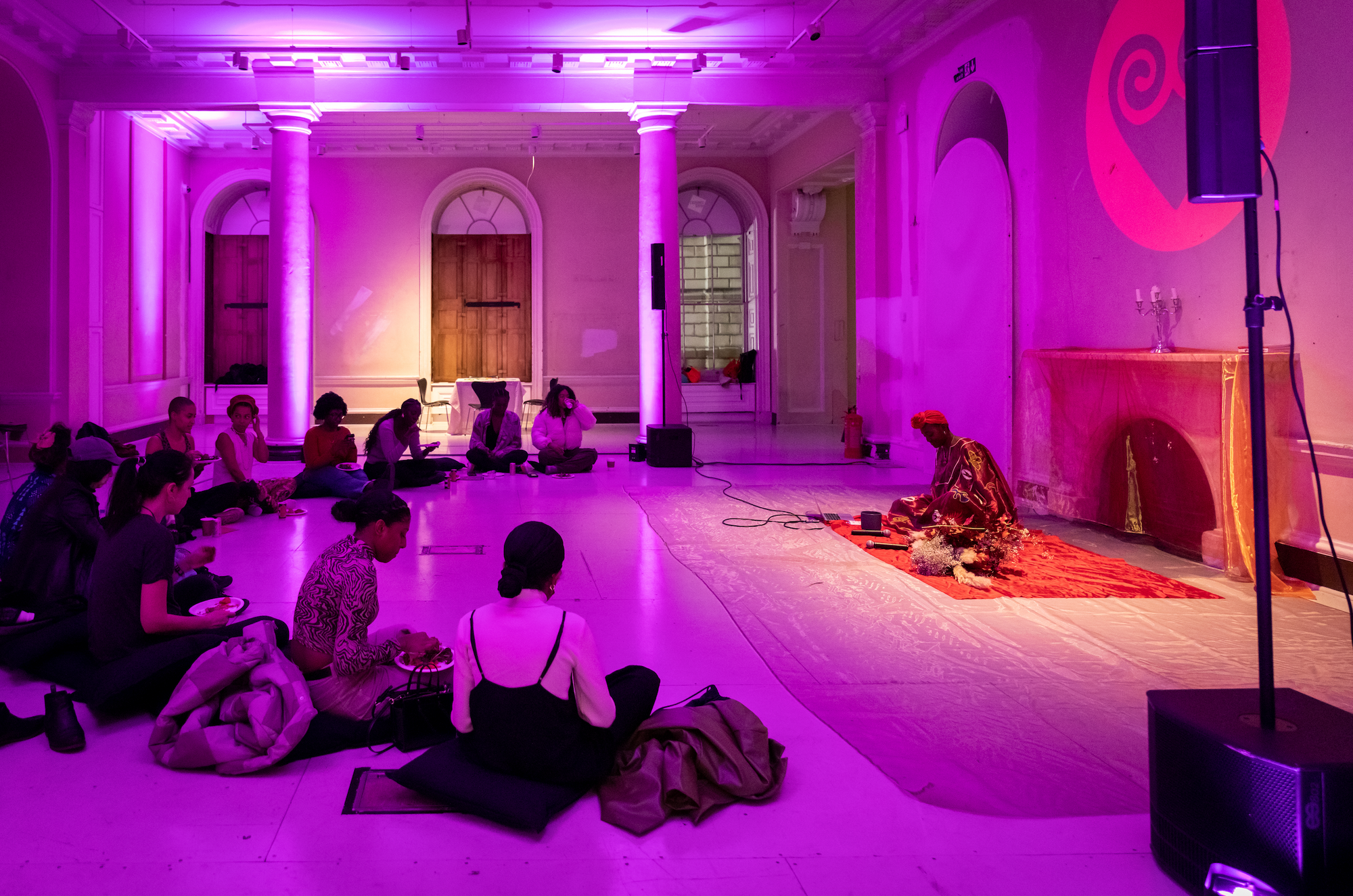 Yaa Addae is a participatory curator, writer, and community researcher based in Accra, Ghana and London, UK. Their practice is informed by the liberatory power of the imagination, play, and restorative love economics: bringing love to the systemically underloved.
Yaa works to reimagine cultural infrastructure and in 2019 co-created 'Black Diaspora Literacy: From Negritude to Drake', a 10 week course supported by Tufts University's Experimental College. Later, they were a researcher for Ano Institute's Mobile Pavilion and Cultural Encyclopedia of African Art.
They are the founder of the anticolonial art history platform Decolonize The Art World and art futurist studio, KRA. They have spoken at the Southbank Centre, Nubuke Foundation, The Barbican, Somerset House and led workshops with Autograph ABP, The Church of Black Feminist Thought, The Library of Africa and The African Diaspora, Queer Britain and more. Currently based between London, Accra, and New York, Yaa is stewarding Open Heart Clinic, an embodied research programming series on the future of care.
Yaa Addaes curatorial participation is supported by the Norwegian Embassy in London.
Instagram Decolonize The Art World