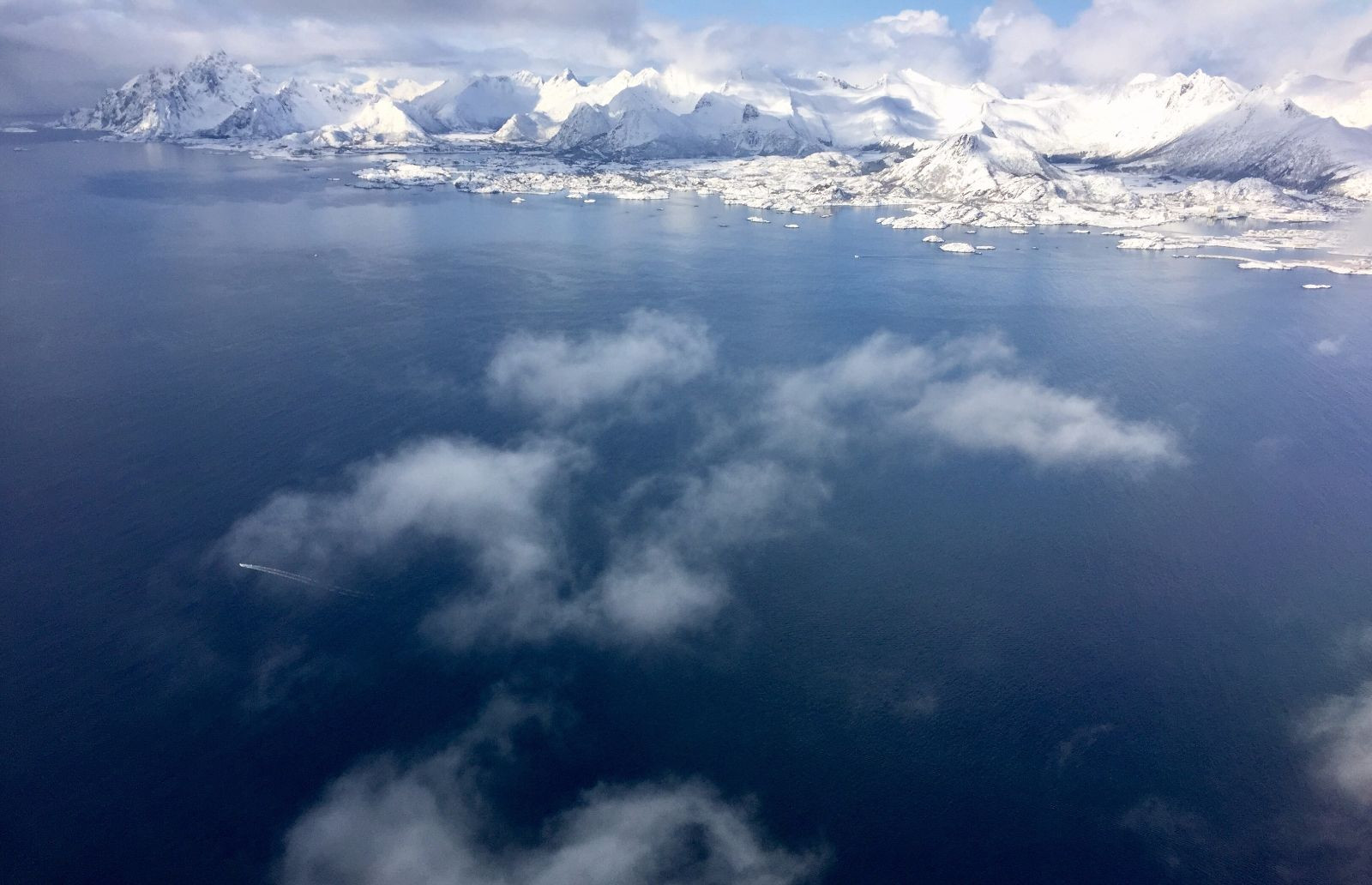 Coast Contemporary is a platform and place of encounter that assembles artists and art professionals. It is a journey off the coast of Norway onboard the ship Hurtigruten.
It is where people, art, ocean, landscape, weather, and food meet while the spectacular Norwegian coast passes by.
Coast Contemporary was founded by Tanja Sæter in 2015. The upcoming edition takes place on Hurtigruten from Svolvær to Bergen, 21. – 25. October.
The first edition was co-curated by Helga-Marie Nordby and Tanja Sæter, and took place in September 2017.
We aim to show parts of the contemporary Norwegian art scene mixed up with international artists, curators, writers, galleries, art collectors, museums and institutions.
The program onboard consists of presentations, panels, lectures, exhibitions, film screenings, and performances by artists as well as Norwegian and international art professionals, institutions, and writers.
The trip out to sea starts off in the north of Norway in a small cluster of islands called Lofoten and runs down the coast. We visit Trondheim and end the journey in Bergen in the southwest with visits to different institutions.
We sail with Hurtigruten and the ship MS Trollfjord.
The ship as an arena for the artistic program provides opportunities for a more cohesive and focused experience. A slower pace allows for more tranquility during conversations and meetings than we usually get at art fairs and biennials, and can create more opportunities for future artistic collaborations.
LINK
Coast Contemporary aims to be an important link between artists and the established art scene. Our Artist Program will make the road for an artist a little easier to travel. Selected by an Arts Council annually, each artist will receive help establishing themselves or if established, planning the next step.
Programs will be specifically tailored to each artist.
VISION
At the core of Coast Contemporary is the realisation that people often need more time to establish a connection and a relationship. As the world spins at a faster and faster pace it is important to slow down and focus to be able to discover and interact. Sharing ideas and artistic visions is more important than ever. A ship was the perfect and isolated place for Coast
Contemporary for people to meet, slow down, talk, listen and be together.
Coast Contemporary will hopefully provide something useful, new and interesting to all involved.
THE
FOUNDER
Tanja Sæter began her artistic career as a glassblower and artist, before turning to Social Practice and artistic interventions in society, where she wants to improve and influence the lives of artists or the art world at large. She is the architect behind Oslo Opens international press and curators program, where international curators and writers visit hundreds of artists' studios every year. This has resulted in several international collaborations between artists, curators and institutions.
Sæter also initiated the children's art festival BOO! Taking place in artists' studios all over Oslo, it introduces kids to artists and contemporary art at an early age and pays artists for their important work. She has recently worked for three years to establish a historical collective insurance agreement for artists.
Coast Contemporary is Sæter's latest project.
Coast Contemporary is generously supported by the Ministy of Foreign Affairs, the Municipality of Bergen, the Municipality of Trondheim, KORO – URO and the Norwegian Arts Council.
Web design by NODE and internetfriendsforever