About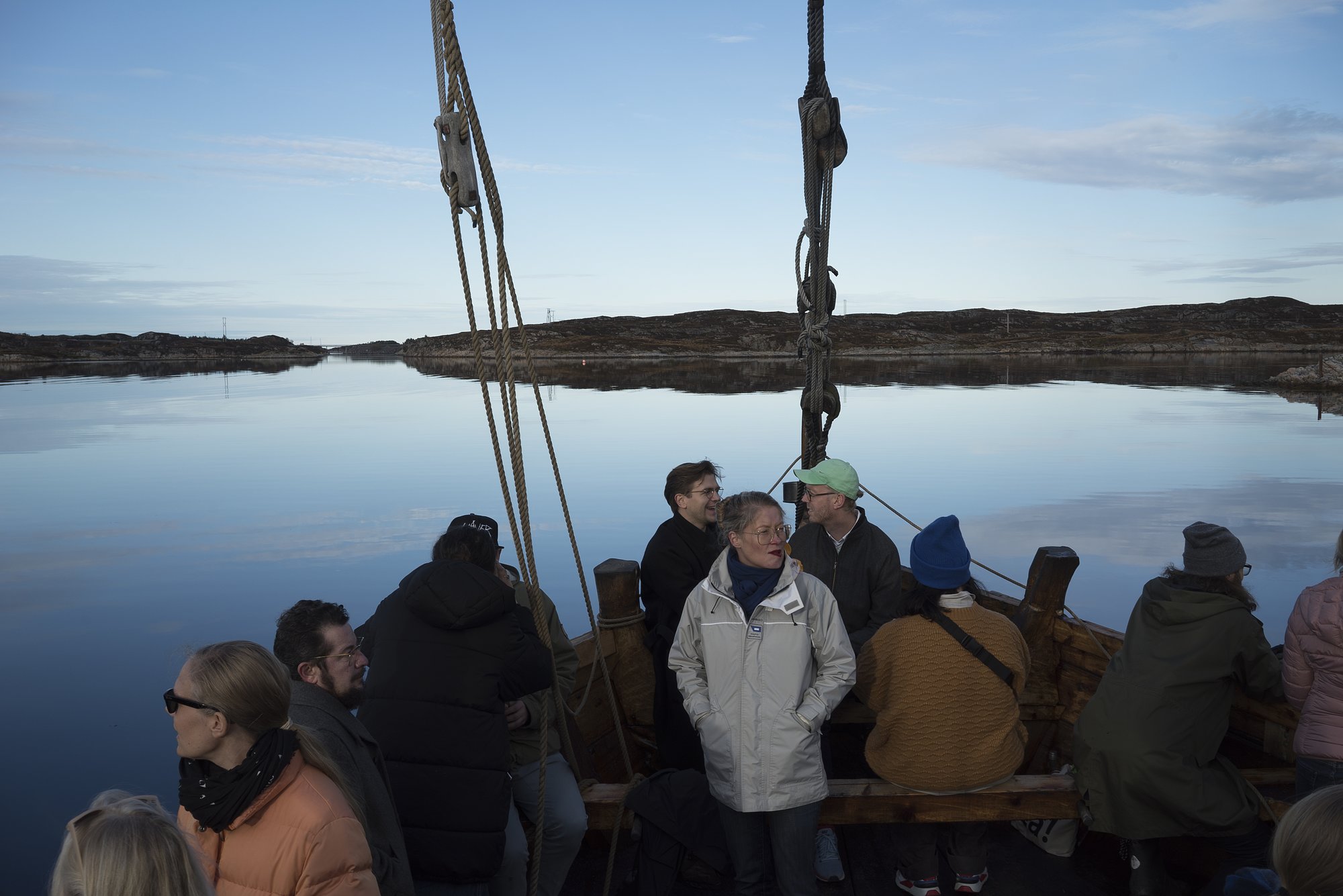 Coast Contemporary is a platform for discourse and art that assemblies artists, curators, institutions and the public.
It is also a journey taking place on islands, ships and in different cities. We wish to be a platform and a link of support for artists and art workers. People meet over time, allowing questions to grow in calm surroundings. Founded in 2015 by artist Tanja Sæter.
Coast aims to present a piece of the contemporary art scene in Norway mixed up with international artists, curators, writers, activists, artist unions, organizations, galleries, museums, institutions and the support system around the arts. We wish to share and open up the arts to an international audience and contribute to a stronger artist and art worker economy by making it easier to find your next collaboration. All are included in the same way, all are equally important.
Since 2017 we have contributed to 310 wonderful collaborations in 12 countries.
In 2020 we launched a program for artists with kids and we welcome artists to travel with their child, and we tailor their participation the way it suits the artist the best. We have so far welcomed three female and one male artist participating with child.
Please get in touch of you are scared you cant participate because of kids. Bring them!
The program consists of presentations, panels, exhibitions, film screenings, conversations and performances.
At the core of Coast Contemporary is the realization that people often need more time to establish a connection and a work relationship and that artists are often not included in the arenas where the decisions are made for the next exhibition program. Sharing ideas and artistic visions is more important than ever. An island or a ship is the perfect and isolated arena for Coast Contemporary to allow people to discover new artists, curators and institutions, the support system, the artist unions, meet, slow down, talk and listen.
Coast Contemporary is run by founder and artistic director Tanja Sæter. Artist Kenneth Varpe is in charge of digital presentations and has arranged all editions together with Sæter and a changing team over the years.
ABOUT THE ABOUT
Founder Tanja Sæter is from Trinidad and Norway and she lives and works in Oslo.
She is trained as a professional glassblower and as a visual artist.
Coast Contemporary was established by her to generate more jobs for artists and art workers, and to create a positive meeting place for dialogue and art. Sæter is idealistically passionate about strengthening the artist economy, generating transnational collaborations and making the art scene visible to each other and to an international audience.
Sæter was the director of Oslo Open between 2011-2015 and founded the studio festivals international visitors program and the children's festival BOO! (Barnas Oslo Open). She has held several positions within artist organizations and Artist Unions in Norway and was former Vice Chair in the artist union Norske Billedkunstnere (NBK). During her time as a board member in NBK she worked for three years to establish the Artists Insurance, offering a collective low priced insurance to 29 000 artists in Norway, within all fields of art.
Solidarity economics, strengthening the artist economy and the right to art for all, as well as faith in the strong force of a personal or a collective meeting and an assembly over time is a large part of Tanja Sæter artistic practice, and Coast Contemporary is a part of that practice.
Intertwined between lands and inspired by her great grandfather Henry Sylvester Williams, always.
You are cordially and earnestly invited to attend.
Advisory Board Members
Timotheus Vermeulen. Vermeulen is professor in media, culture and society and coordinator of the PHD program in Media and Communication at the University of Oslo. He is co-founder of the now defunct webzine Notes on Metamodernism that ran from 2009-2016. His research interests include cultural theory, aesthetics, and the close textual analysis of film, television and contemporary art. He is also an author and art critic.
Kenneth Varpe. Varpe is an artist and an active representative of the artist community, working to uphold what artists have built together over hundreds of years. He is a board member of UKS / The Young Artists´Society, Vederlangsfondet / The Artists Relieve Fund and Stavanger Kunsthall.
- and both of them are also some of the kindest people out there!
We would like to thank the amazing institutions who has supported us over the years:
The Ministry of Foreign Affairs
Arts and Culture Norway – Kulturrådet / Kulturdirektoratet
The Norwegian embassies in Paris, Reykjavik, Copenhagen, Helsinki, London, Hague, Rome and Berlin.
The Consulate General in New York
Bildende Kunstneres Hjelpefond BKH – The Artists Relief Fund
OCA – Office for Contemporary Art Norway
Bergen Municipality
Fritt Ord
KORO – Public Art Norway
Music Norway
Tromsø Municipality
Trondheim Municipality
Oslo Municipality Kulturetaten
Vestland County Council
NORLA – Norwegian Literature Abroad
Web programming and development by our amazing friends at Anyone
Web design by NODE and internetfriendsforever
Coast Contemporary strongly recommends travel insurance for all participating guests and takes no responsibility for lost luggage, injuries, sickness, cancelled flights or other matters during travel.