Sandra Vaka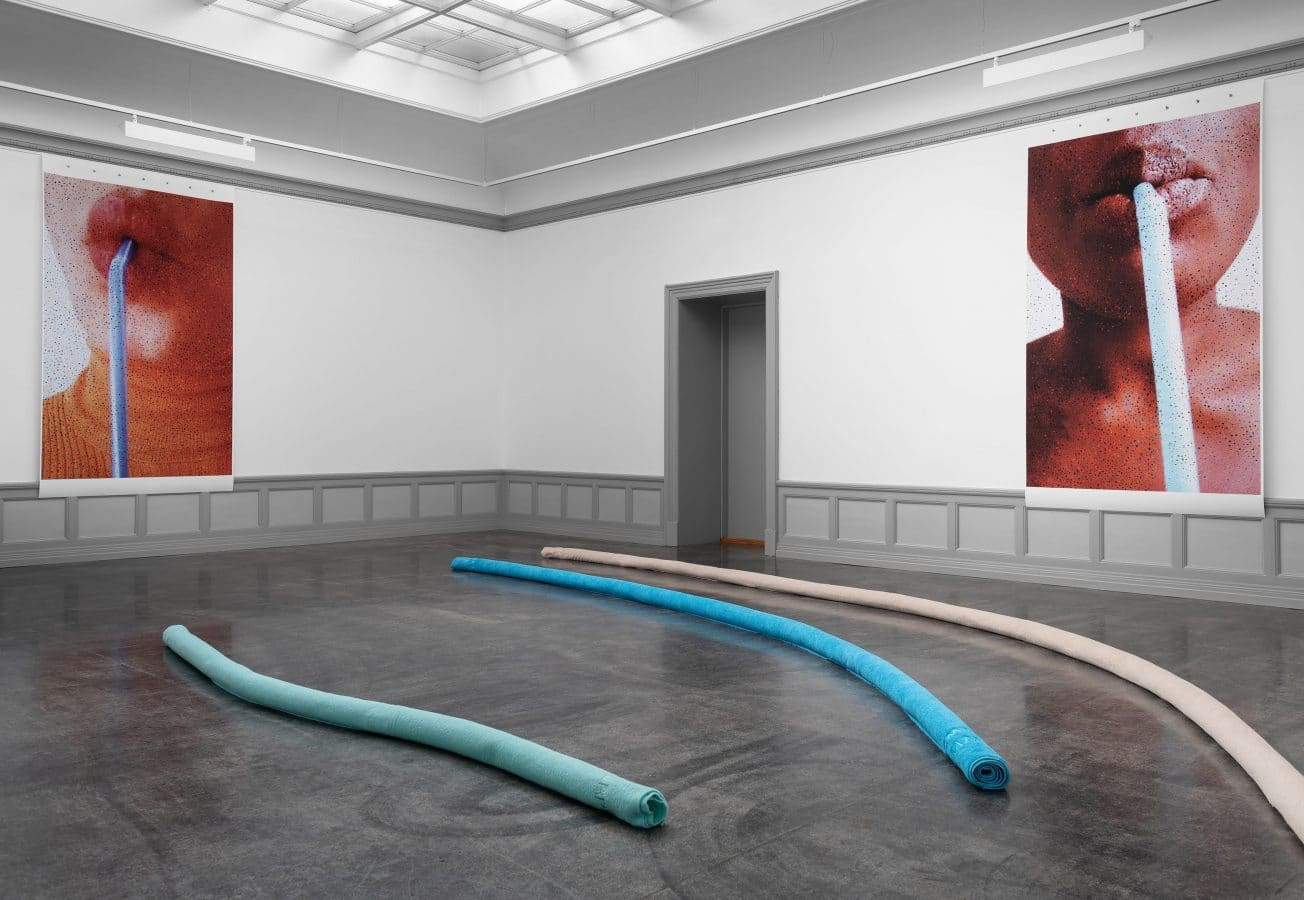 Sandra Vaka (b. 1980, Stavanger) holds a degree from the Royal Danish Academy of Fine Arts in Copenhagen (MFA), and the Academy of Fine Arts in Oslo (BA). She works primarily with photography, sculpture and installation.
Through a conceptual approach to photography, Vaka juxtaposes seemingly incompatible factors such as water and technology, the eternal and the perishable. In particular, she explores how human perception, body and identity evolve in a constantly changing reality and nature. Both humor and seriousness are combined when Vaka explores everyday things that we connect to our body, such as towels, straws and screens, with a nod to desire, consumption and pleasure that characterizes today's consumer society.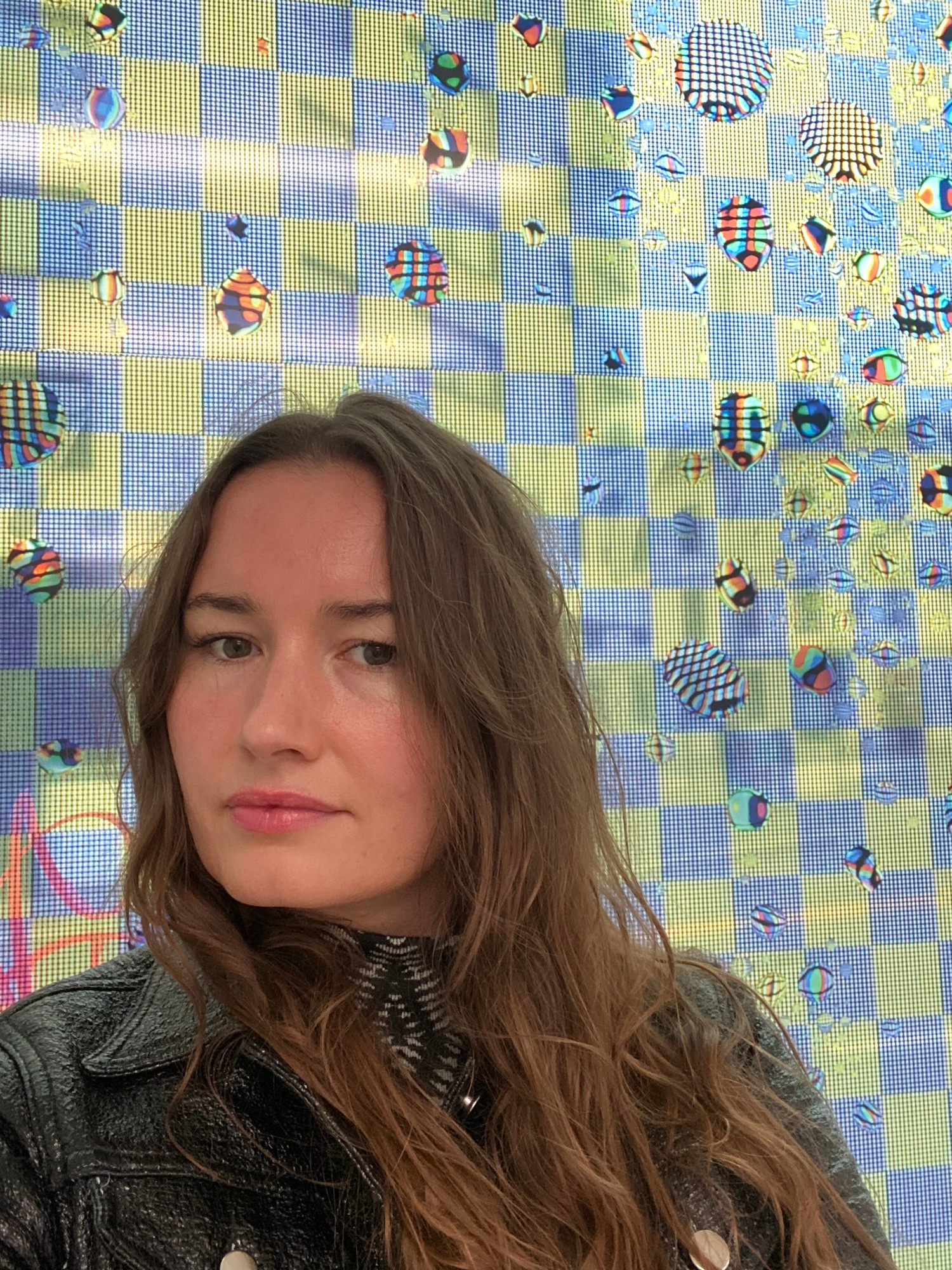 Vaka's work is included in a number of public collections, such as Stavanger Art Museum, KORO – Art in public space, Statens Kunstfond (DK) and NOCO – Nordic Contemporary Art Collection (SE). Vaka lives and works in Stavanger and Berlin.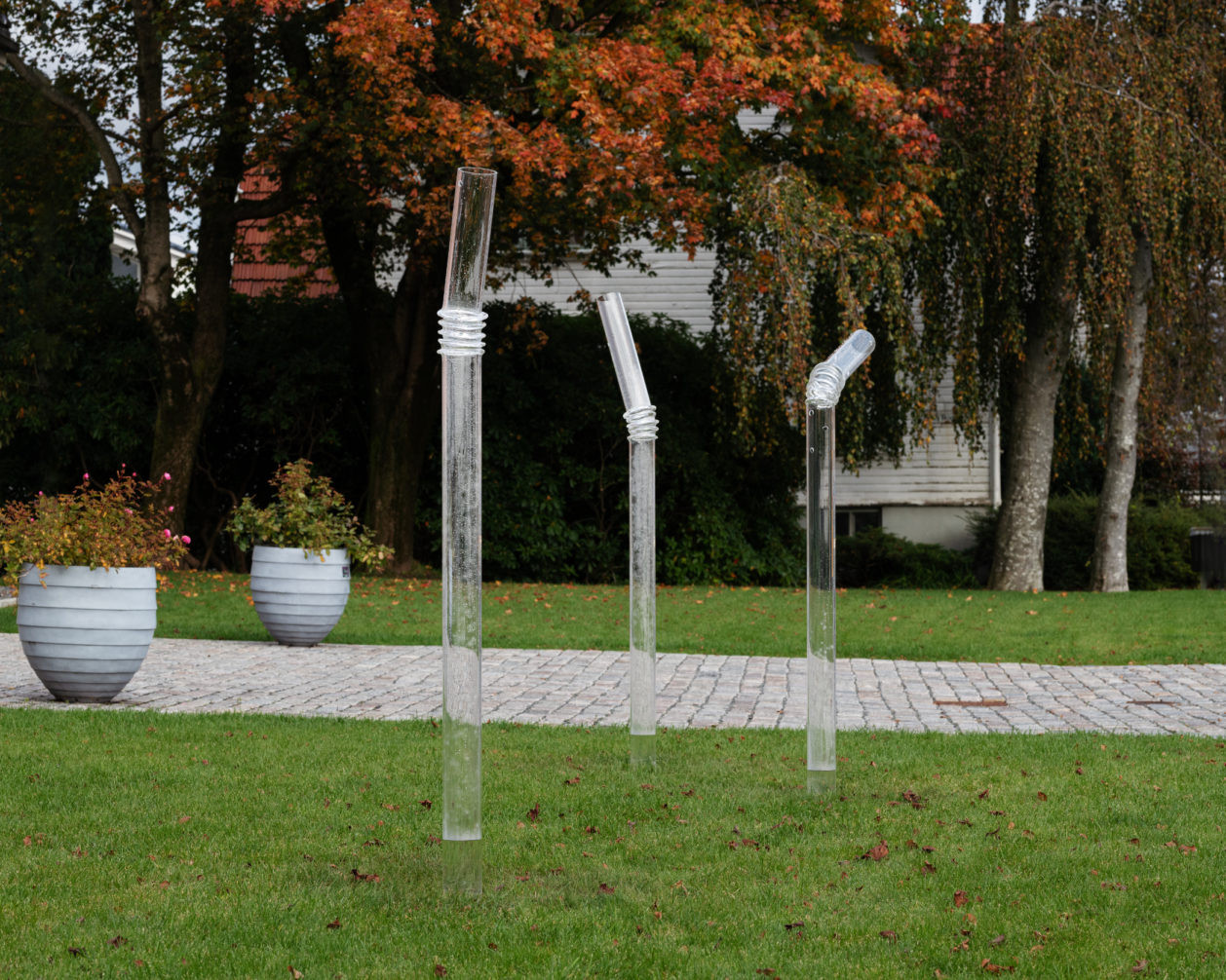 Kunsthall Stavanger presents Suge, a solo exhibition by Sandra Vaka (b. 1980 in Stavanger). The title plays on humanity's constant urge to absorb and consume, while also giving a nod to our bodily desires and pleasures.
Vaka's practice opens up questions about how we relate to climate change, consumption and technological innovations, and also about our different body and sensory experiences. At Kunsthall Stavanger, Vaka presents an indoor exhibition as well as the outdoor sculptures Thirsty (2019).
https://kunstkritikk.no/for-bildet-blir-synlig/