Kjetil Berge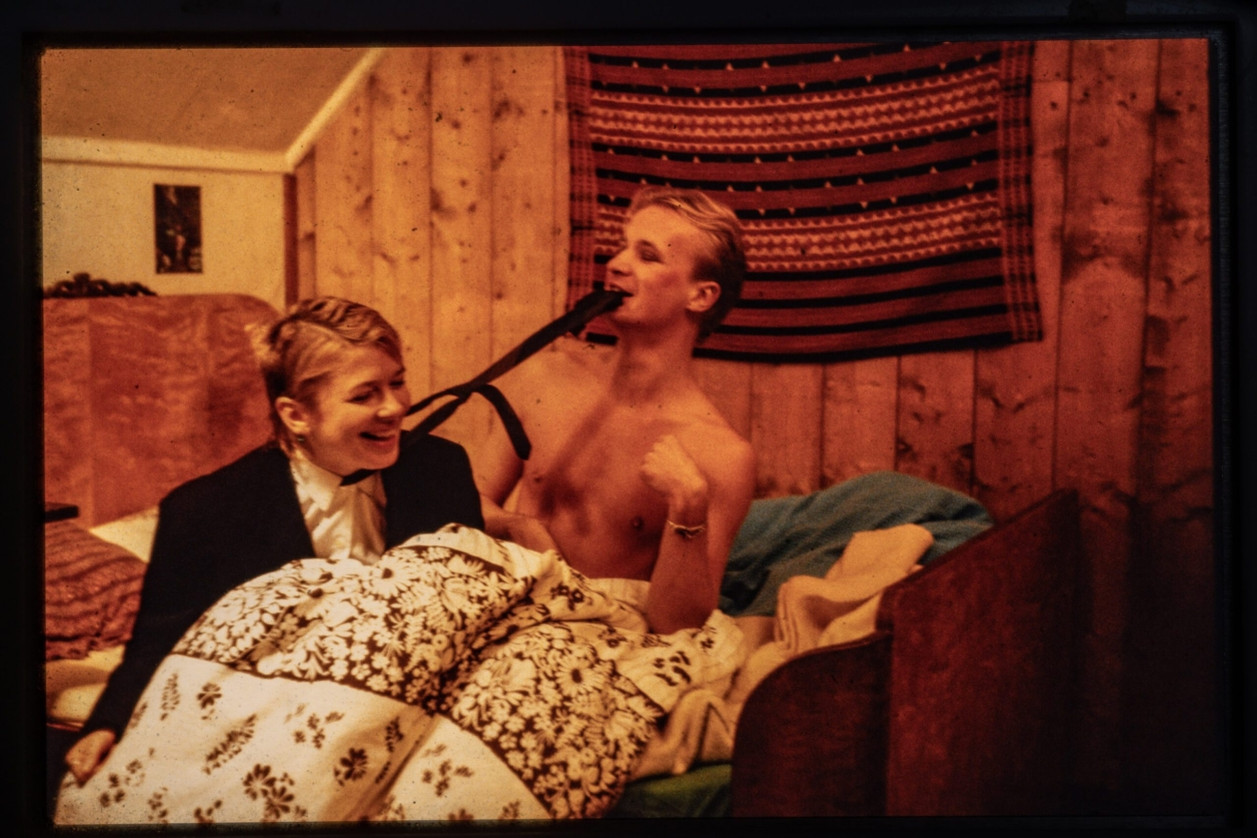 Kjetil Berge is an artist and curator based in London and Kvalnes, Lofoten.
In Lofoten, Berge invites artists and makers to contribute to his initiative the Midnightsunscream Festival, a collaborative curatorial project, and an important part of his artistic practice. The Festival takes places in his barn outside his house and in the area surrounding Kvalnes.
Censorship in 1983. The exhibition MASKS/GRIMUR, the first collaborative project by Kjetil Berge and Gøran Ohldieck was censored by the Nordic House/Norræna húsið in Reykjavik in 1983. Some of the images in the slide show were considered too homosexual and damaging for the instiutions reputation. Berge and Ohlidieck pulled all their art from the exhibition and went home after a few days. Now, in August 2023, 40 years later, during Pride Reykjavik the exhibition is shown again. More information and exhibition catalogue here.
The works from MASKS are now permanently in the collection of KODE Museums, Bergen.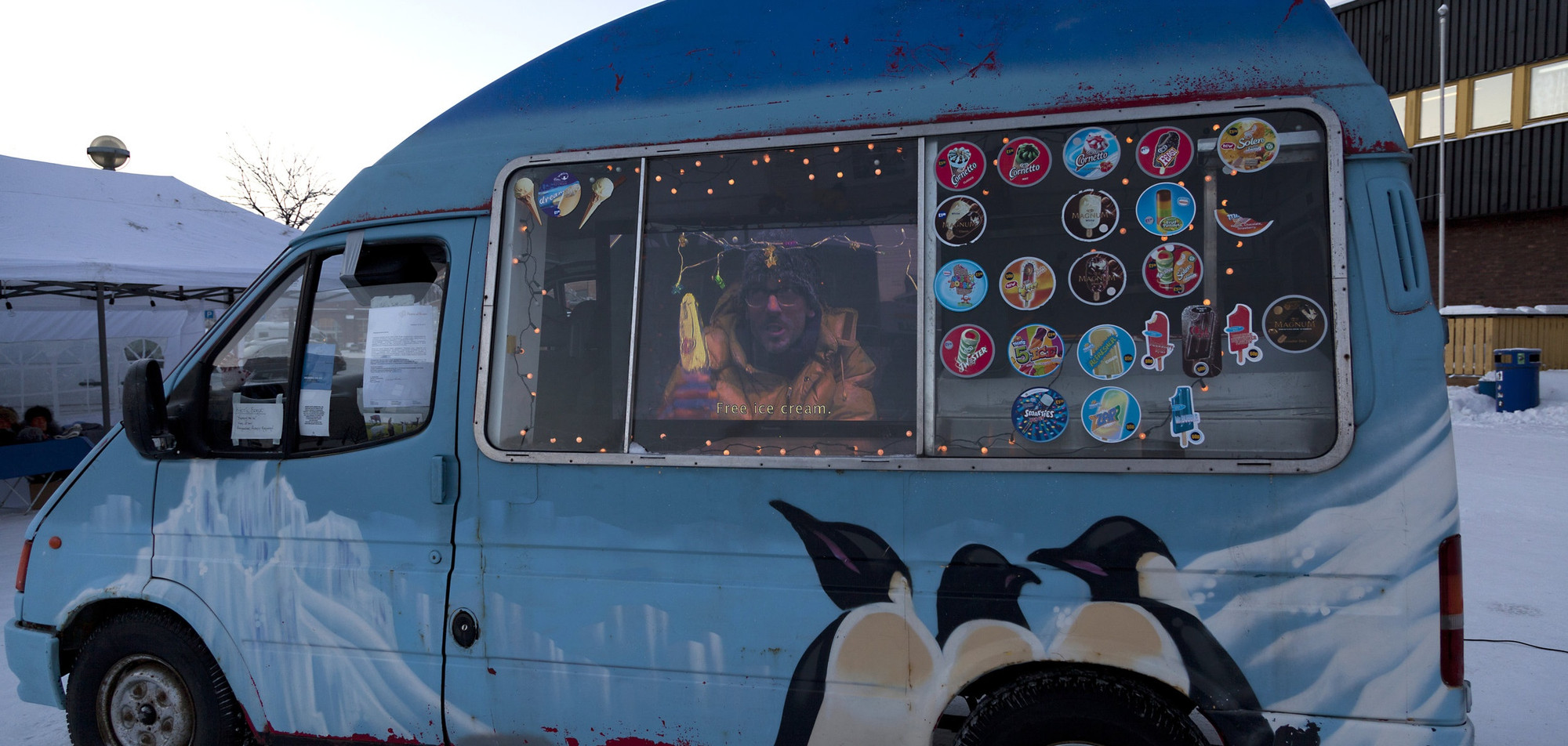 Breaking the Ice. In 2013, Berge, responding to an open call from the North Norwegian Artists Center, proposed to travel midwinter from England via Russia to Barents Spektakel in Kirkenes in an ice cream van. Inviting the cameraman Andrey Kuroshkin to accompany the project. Berge exchanged ice cream for conversations about the weather, melting glaciers and climate change.
Currently Berge is working on crocheting textiles referring to the idea of the comfort blanket, extending into forms evoking flags, screens and nets. Drawing on his early introduction to art through crocheting he takes on a process of bending time by extending the thread from his early life through to present concerns.
Collaboration is often part of Berge's practice. Together with Jason Havneraas, he participated in the Autumn exhibition in Oslo in 2021 with the video installation Roger's Watch/Bird Whistle (2021).
Invited by Ida Lykken Gosh as co-curator, they created the exhibition BEND IT at Atelier Nord in 2022.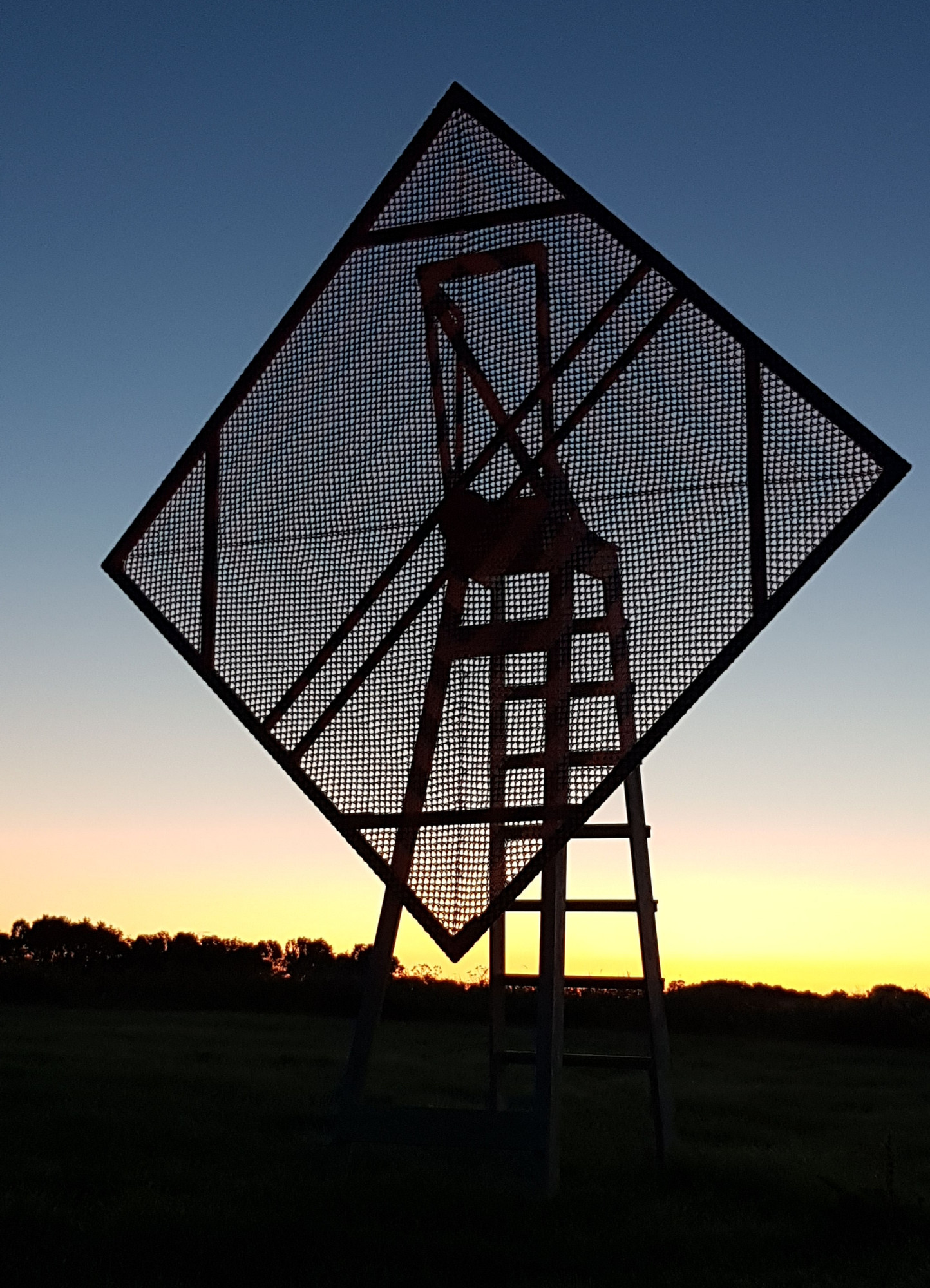 Berge was educated at The Slade School of Fine Art London, Escola Superior de Belas-Artes de Lisboa (Portugal) and Bergen Arts & Crafts.
He has exhibited at Ryvarden in Sveio, The Nordic House, Reykjavik, and was invited to the 9th Havana Biennale, where he participated with A BAILAR, a social sculpture and events. He has produced sculptural towers at EAST International, Norwich, UK, and the Paustinia Project, Belize, for LaSalle Singapore, and at Nordberg fort, Lista.