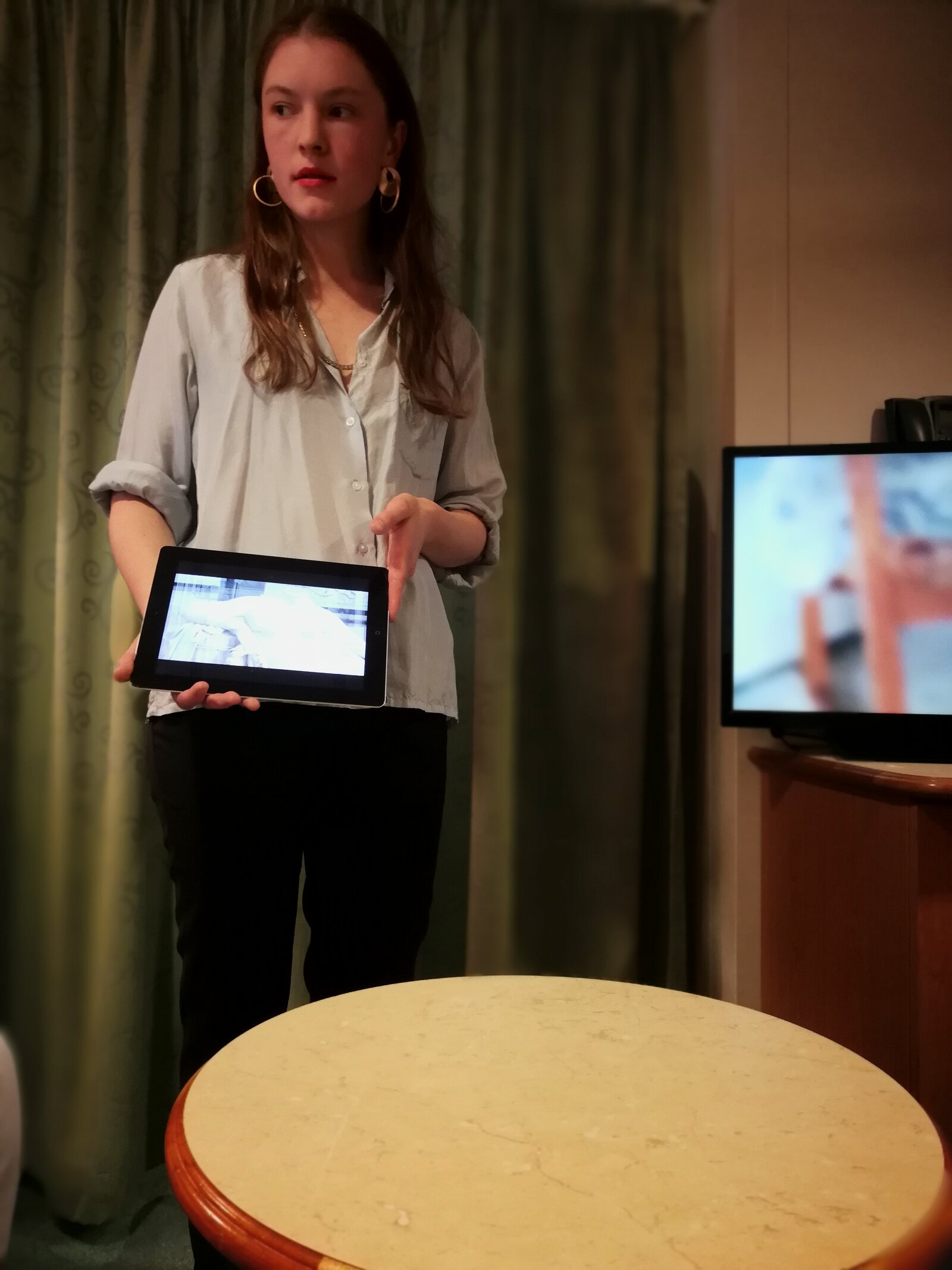 UKS

Nora Joung was presented by UKS in the Cabin Series. Curated by Rhea Dall.

A RETROSPECTIVE 
Cabin Nr. 640, deck 6.
Friday 22.09

Nora Joung – a Norwegian artist whose succinct word-based performances question who decides what reality sounds like and how it is best described, was invited by UKS to mount a retrospective of her performative works.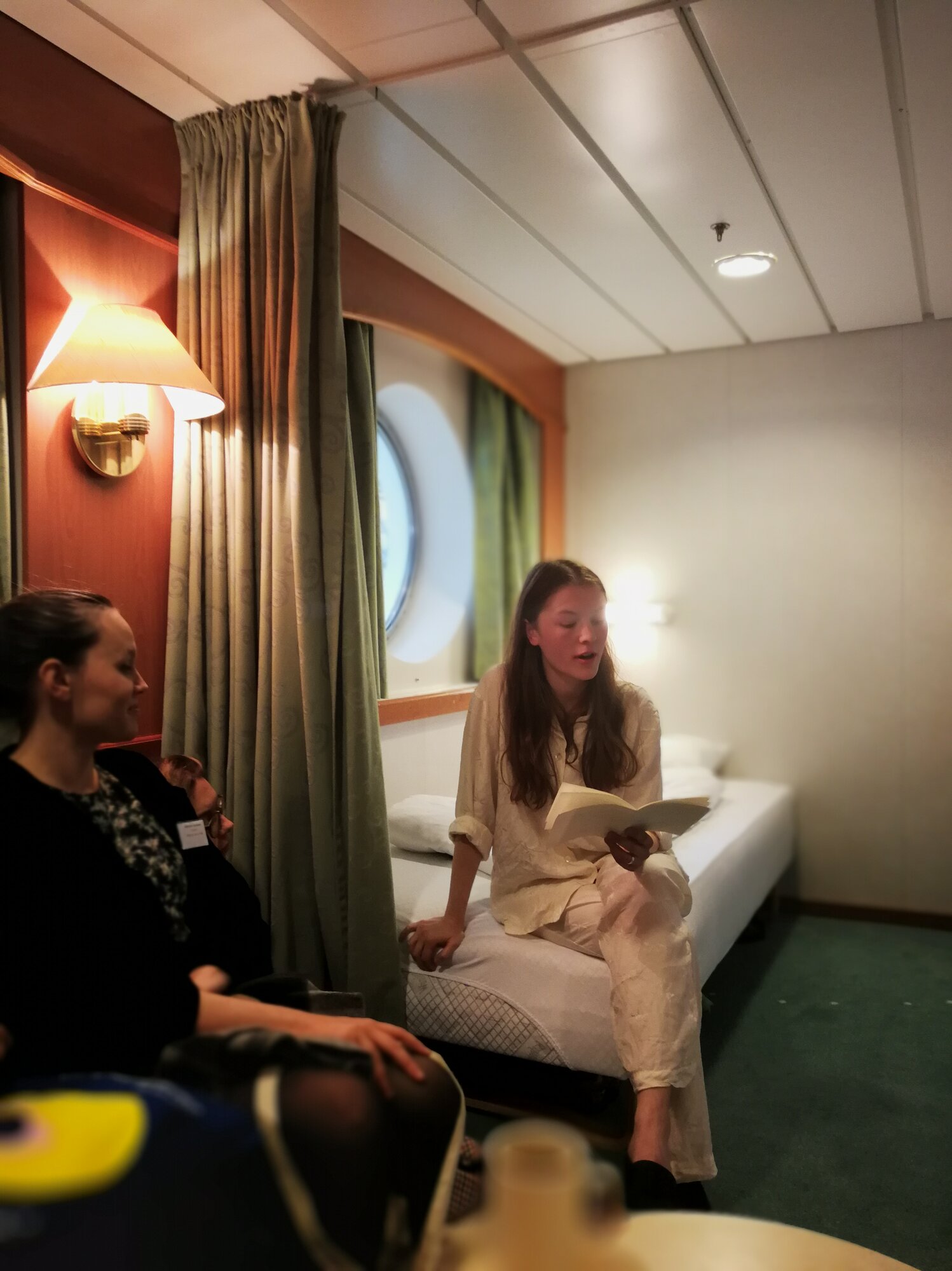 Using the cabin compartment as backdrop, Joung's presented a chronological walk-through of her performative works to date. In this process of inviting everyone onboard to ´see it all´. This encounter was both as plain and simple as a portfolio viewing, whilst at the same time offering up the intimate experience of a prolonged studio visit. Working through eight early pieces, Joung toys with general presumptions of fragile, performative transparency; meanwhile Hurtigruten in all earnest became the outset for the credo that "sometimes you got to go back, to move forward". Joung's contribution to the Cabin Series was the first step towards the production of her solo show for UKS January 2018.

Bill of Fares: 
1. Mouthing, 2014, 7 min, performance 
2. The Cynic, 2015, 10 min, performance with video 
3. The Conjurer, 2015, 10 min performance with video 
4. Golden ague, 2016, 6 min, performance with video 
5. Mapping, 2016, 10 min, performance with video 
6. Broadsheet, 2017, 5 min performance 
7. Operette Morali, 2017, 10 min performance 
8. Time share, 2017, 5:33 min, digital video with sound 

BIOGRAPHY
Nora Joung (b. 1989 in Bergen, Norway) is a graduate of the Bergen Academy of Art (BA), Akademin Valand and the Oslo Academy of Art (MA). A prolific critic and writer, Joung's artistic practice is mainly focused on installations and text. Nora Joung lives and works in Oslo, Norway. 

UKS
Founded in 1921, for artists by artists, UKS (Unge Kunstneres Samfund / The Young Artists' Society) is an institution for international contemporary art and a Norwegian, political membership organization situated in Oslo's city centre. UKS has established itself as one of Oslo's key venues for experimental practices; presenting, convening, and strengthening dexterous positions in visual art. UKS' program is artist-centred, a central objective being to shape the institutional edifice around the changing artistic productions presented, not vice versa. To enhance this wonky and elastic support structure and its artistic visibility. Politically, UKS continues to have strong influence in Norway. Constituted by a frequent rotation of young artists, the UKS board is committed to working to better the legal, social, and financial terms for artists nationwide.