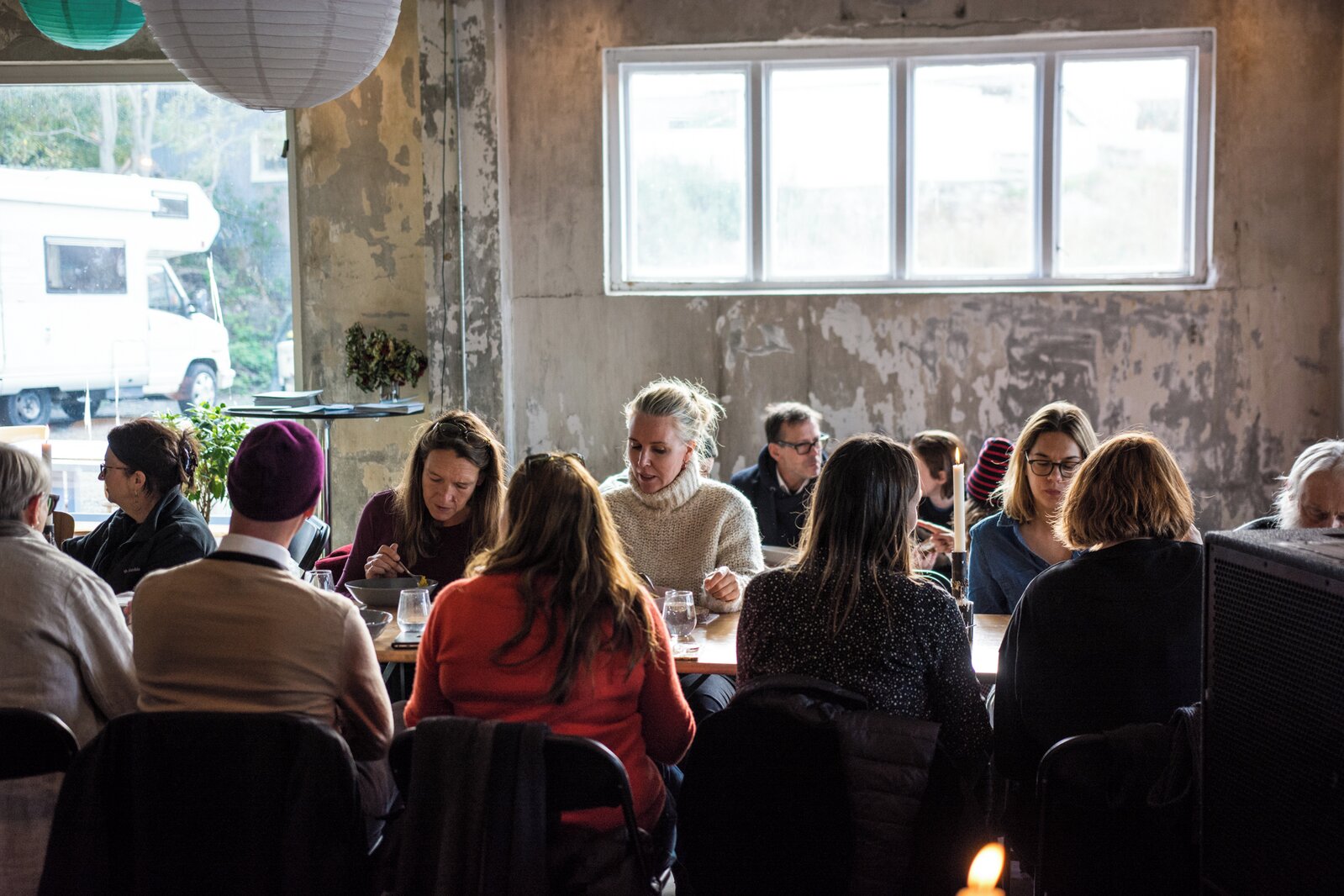 A list of the wonderful participating artists, curators, institutions, galleries and museums in 2017. We are forever grateful for your participation.

The first edition was
CO-CURATED BY
Helga-Marie Nordby / 2017 Curator
and
Tanja Sæter / Founder and Artistic Director

TEAM
Artist Kenneth Varpe / Master of Ceremonies
Curator Mei Szetu / Bergen Coordinator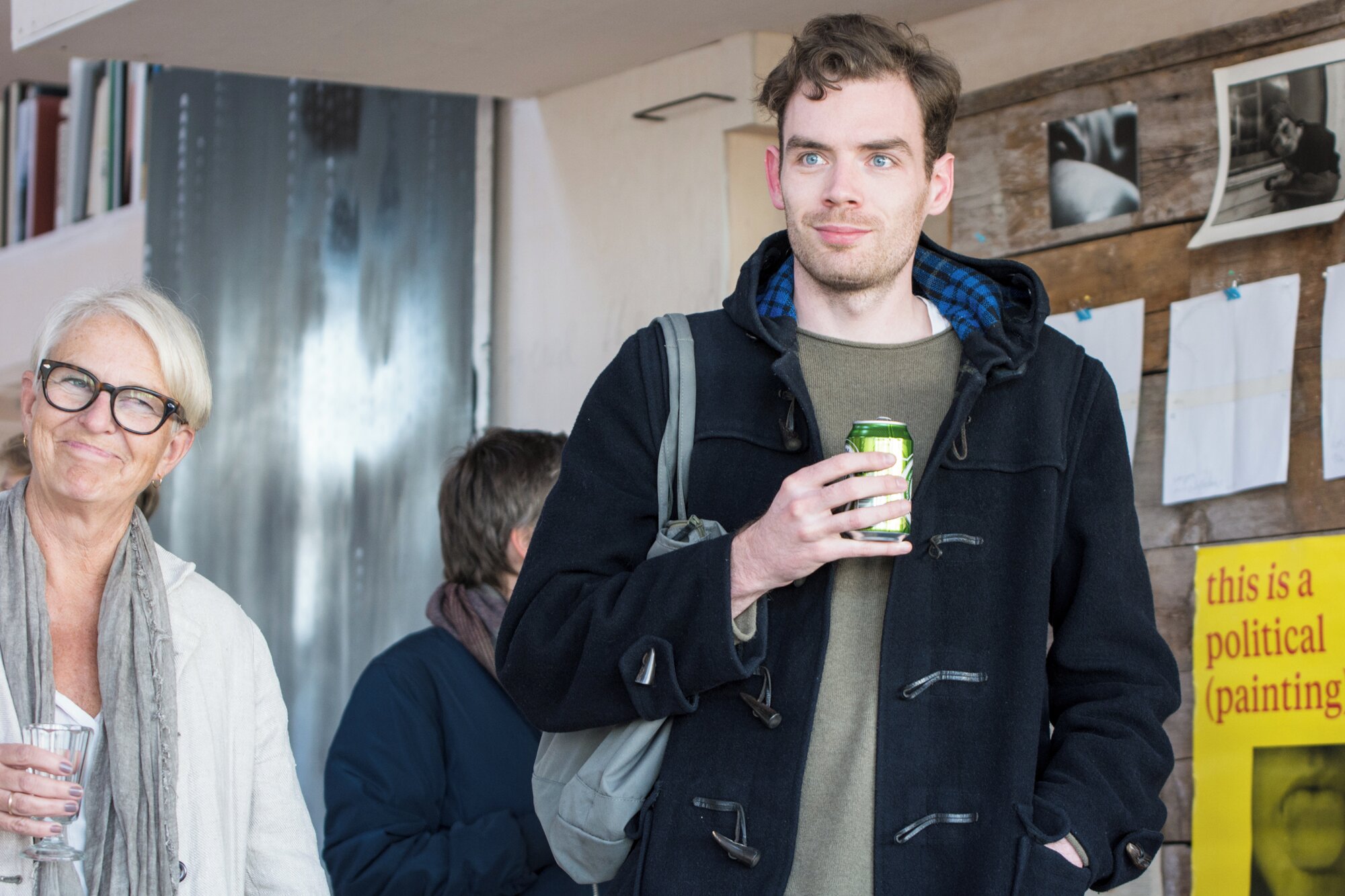 ARTISTS IN THE CURATED PROGRAM
Nils Bech
Jennie Bergsli
Veronica Bruce
Mari Kvien Brunvoll
A K Dolven
Tor Esaissen
Espen Sommer Eide
Jan Freuchen
Mattias Härenstam
Toril Johannessen
Elin Melberg
Sille Storihle
Jon Benjamin Tallerås
Ingrid Torvund
Bjørn Torske
Tori Wrånes

ARTISTS AND ART SPACES IN THE CABIN SERIES
The Cabin Series takes place in the cabins on board the ship.
Nancy Lupo (US) / curated by Steffen Håndlykken and Stian Eide Kluge from the artist-run space 1857 in Oslo.
Danilo Correale (US) / curated by Randi Grov Berger from the artist-run space Entrée in Bergen.
Hanne Lippard / curated by Hanne Mugaas from Kunsthall Stavanger in Stavanger.
Hanna Fauske / curated by Charlotte Rostad and Trygve Ohren from the artist-run space RAKE visningsrom in Trondheim.
Gerasimos Floratos (IT / US) / curated by Ida Ekblad from the artist-run space SCHLOSS in Oslo.
Nora Joung / curated by Rhea Dall from the Artist Union, the Young Artists Society / Unge Kunstneres Samfund / UKS in Oslo.

INTERNATIONAL INSTITUTIONS
Berlin Biennale / by Project Leader Edwige Baron, Berlin, Germany.
documenta 14 / by Curatorial Advisor Andrea Linnenkohl and Curator Paul B. Preciado, Germany and Spain.
EMMA –Espoo Muesum of Modern Art, Espoo / by Curator Arja Miller, Finland.
FFFrankfurt, Fotografie Forum Frankfurt / by Curator Celina Lunsford, Frankfurt, Germany.
GARAGE Museum of Contemporary Art / by Curator Snejana Krasteva, Moscow, Russia.
1646 / by Director and Curator Johan Gustavsson, Haague, the Netherlands.
KIASMA – Finish National Gallery / by Curator Satu Oksanen, Helsinki, Finland.
Metro Pictures / by Director Alexander Ferrando, New York, USA.
Nottingham Contemporary / by Director and Curator Sam Thorne, Nottingham, UK.
Palais de Tokyo / by Curator Natasja Jacobsen, Paris, France.
Shanghai Minseng Art Museum / by Assisting Director Wang Dan, Shanghai, Kina.

INTERNATIONAL PARTICIPANTS
Adam Kleinman / Curator and Writer, New York, USA
Ben Eastham / Writer and Editor, London, UK
Cathryn Drake / Critic, USA and Greece
Francesca Pasini / Curator and Critic, Italy
Karen Gardiner / Critic, Scotland and USA
Karen Wright / Curator and Writer, London, UK
Lin Jia / Editor of Art World China, China
Manuela Gandini / Critic, Italy
Marie Kjær Thempsen / Critic and Writer, Denmark
Orit Gat / Writer, London and New York, US
Robert Schulte / Editor of SPIKE Art Magazine, Germany
Simon Ings / Novelist and science writer, London, UK
Wang Kamei / Critic, China
Wu Wei / Editor of ArtChina Magazine, China

NORWEGIAN ARTISTS AND INSTITUTIONS
Bergen Assembly / by Director Haakon Thuestad, Bergen.
Bergen Kunsthall & Landmark / by Landmark Director Maria Rusinovskaia, Bergen.
Tonje Bartnes Andersson / Artist, Oslo.
Ekeberg Sculpture Park / by Director Ina Johanessen and Curator Camilla von Køppen, Oslo.
Espen Johansen / Curator, Bergen.
Eirik Sæther / Artist, Oslo.
Galleri Riis / by Director Kristin Braathen, Oslo.
KORO – Public Art Norway / by Senior Curator Trude Schelderup Iversen, Oslo.
Kunsthall Trondheim / by Curator Kathrine Elise Pedersen, Trondheim.
Kunstmuseet Nord-Trøndelag / by Curator Marie Veie Sandvik, Trøndelag.
Kamilla Langeland / Artist, Bergen.
Edvine Larssen / Artist, participating on behalf of Trøndelag Bildende Kunstnere, (TBK), Trondheim.
LIAF – Lofoten International Art Festival / by Curator Heidi Ballet and Producer Berte Karlsen.
Lady Tatiana Lozano / Curator and Director of Palmeras, Bergen.
Liv Brissach / Writer for Billedkunst – NBK, Oslo.
Lena Katrine Sokki / Writer Art Scene Trondheim, Trondheim.
The Munch Museum – the Munch Museum on the Move / by Curator Nathalie Hope O´Donnel, Oslo.
The Museum of Contemporary Art – the National Museum / by Director Sabrina van der Ley, Oslo.
M Art Consulting / by Mie Mortensen, London, UK.
Ada Nilsen / Artist, Oslo.
The Association of North Norwegian Artists / by Chairwoman Ina Otzko, (NNBK).
Nordnorsk Kunstnersenter / by Director Svein I Pedersen and Curator and Artist Kjetil Berge, Lofoten.
Nordnorsk Kunstmuseum / by Curator Lise Dahl, Tromsø.
NORLA – Norwegian Literature Abroad / by Culture Coordinator Marit Sande, Oslo.
Norske Kunstforeninger / by Director Susanne Svenseid, Oslo.
Nyksund Kooperativet / by Curator Mei Szetu, Nyksund.
OSL contemporary / by Gallery Director Aurora Aspen, Oslo.
Prosjektrom Normanns / by Artists and Directors Elin Melberg og Margrethe Aanestad, Stavanger.
Ina Otzko / Artist and Curator, Sandnessjøen, Norway and Positano, Italy.
Marit Roland / Artist, Oslo.
Kristin Sæterdahl / Artist, Akershus.
Trøndelag Center of Contemporary Art (TSSK) / by Director Randi Martine Brochmann, Trondheim.
Kenneth Varpe / Artist, Stavanger and Copenhagen, DK.
VISP / by Director Aslak Høyersten, Bergen.
Maya Økland / Artist representing Stavanger Kusnthall, Stavanger.

THE MINISTRY OF FOREIGN AFFAIRS AND MUNICIPALITIES
Royal Norwegian Embassy in Berlin / by Art & Culture Advisor Ida Svingen Mo, Germany
Royal Norwegian Embassy in Shanghai / by Art & Culture Advisor Lingfei Ge, China
Royal Norwegian Consulate General New York / by Art & Culture Advisor Ingrid Moe, USA
Royal Norwegian Embassy in Moscow / by Art & Culture Advisor Silje Dalehaug, Russia
The Municipality of Bergen / by City Council Julie Andersland and Culture Advisor Synnøve Vik, Bergen. Participated on land in Bergen.
The Municipality of Nordland / by City Council Ingeling Noresjø, Bodø. Participated on land in Svolvær.
The Municipality of Oslo and Kulturetaten / by Divsion Director Karianne Kampevold Sætre and Department Director Lise Karin Mjøs, Oslo.
The Municipality of Trondheim / by Advisor Hilde Østerås Berntsen and Culture Advisor Kjersti Lerseth.