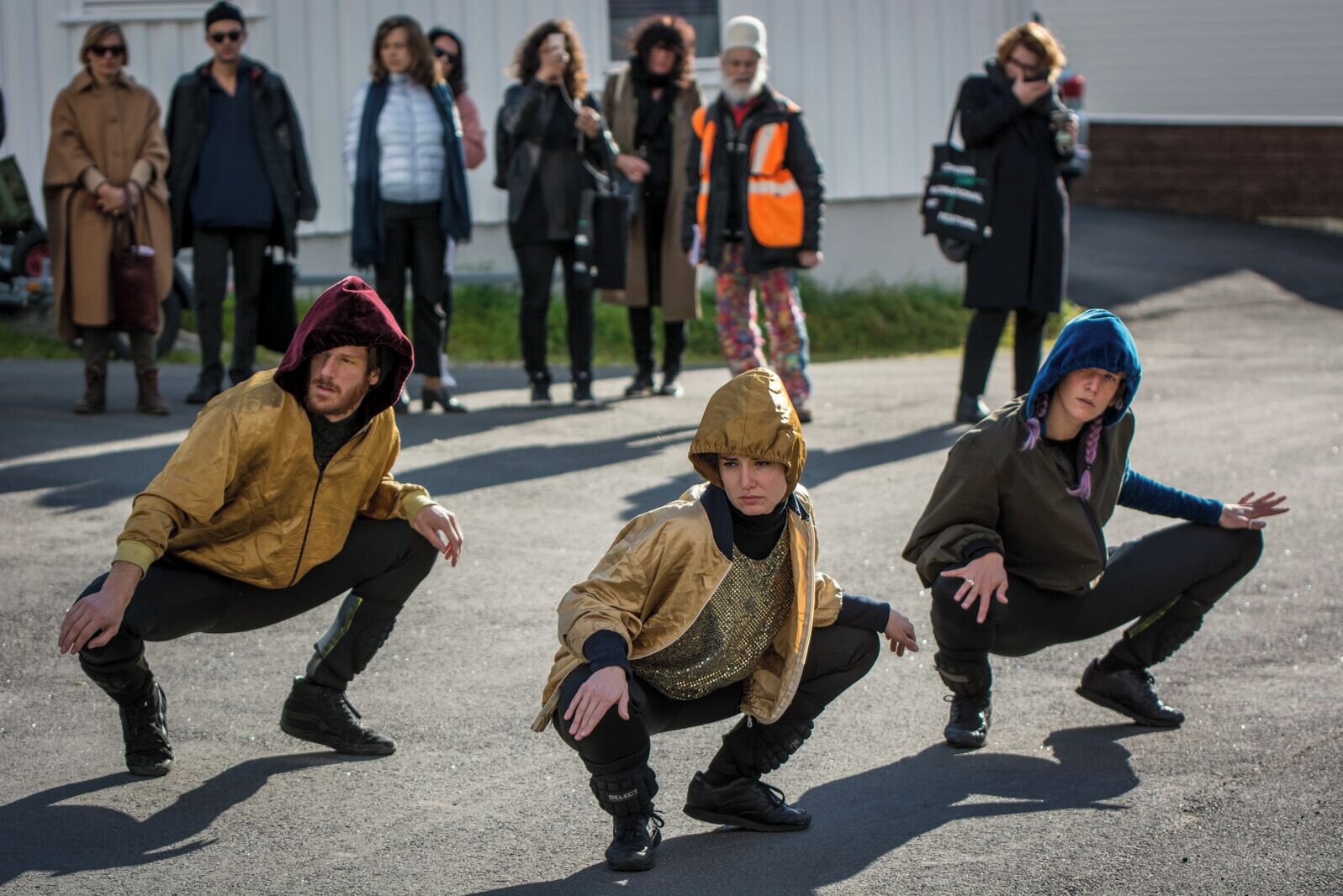 A 2 day program in Lofoten visiting spaces, artists and exhibitions in Svolvær, Lyngvær, Kvalnes and Henningsvær.

Day 1:
A visit to artist A K Dolvens private studio – Studio Kvalnes.
This also included an informal presentation to the local artist Even-Bie Larsen who held an informal talk about his artistic practice and interest in maps.

Day 2:
Art Scape Nordland – Guided buss tour with artist A K Dolven:
Introduction to Art Scape Nordland by initiator and artist A K Dolven and visit to Dan Grahams out door sculpture Uten tittel (1996) in Lyngvær.
Lofoten International Art Festival – LIAF:
Visit with talks, performances and guided tours of the 2017 edition of LIAF – I Taste the Future
Introduction by curators Heidi Ballet and Milena Høgsberg at Trevarefabrikken. The LIAF program was presented across four venues across the fishing village Henningsvær.
@Trevarefabrikken
Works by: Ann Lislegaard, Pia Arke and Anders Jørgensen, Egle Budvytyte, Fabrizio Terranova (screening 14.30 – 16.00) and Sondra Perry
Performances by Adam Linder, Elin Mar Oyen Vister and Egle Budvytyte.
@Nordbryggen
Works by Ho Tzu Nyen, Marysia Lewandowska and Neil Cummings, Silje Figenschou Thoresen
@Henningsvaer Stadion
Work by Daisuke Kosugi, ongoing (10 min. audio)
@Fredriksenbruket
Works by Lili Reynaud-Dewar, Filip Van Dingenen, Jimmie Durham, Michala Paludan, Lisa Rave
Visit to Kaviar Factory – a contemporary art gallery in Henningsvær: Guided tour of the exhibition Painting or Not by Director Venke Hoff.