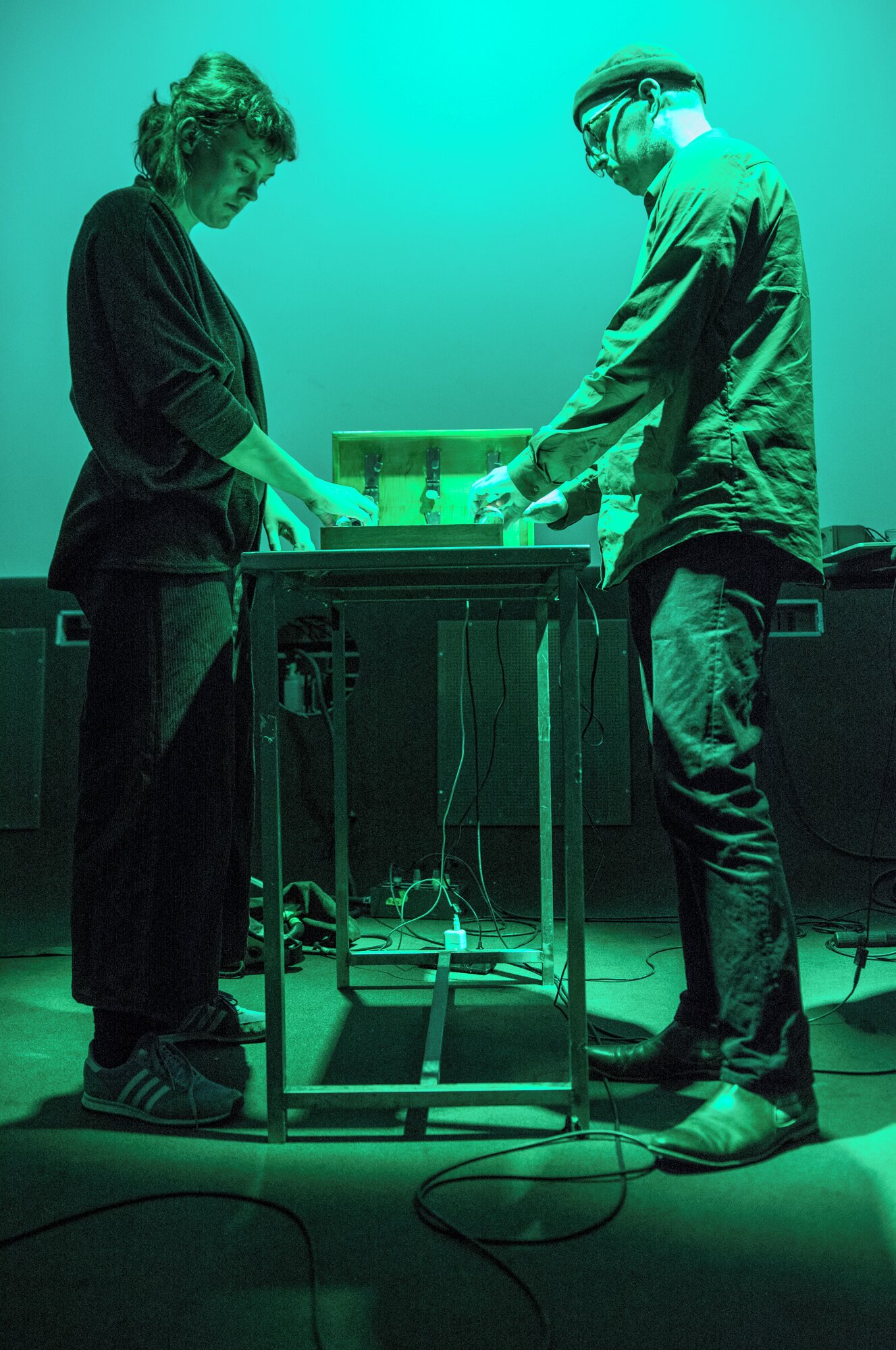 ESPEN SOMMER EIDE & MARI KVIEN BRUNVOLL
Performance:
DEAD LANGUAGE POETRY 

The Going Away Party at Bergen Kunsthall – Landmark.
Sunday 24.09 
.2017

What we lose when a language dies is a broad topic which is interesting from both a cultural historical, linguistic and philosophical point of view. With a background in art, music and philosophy, Espen Sommer Eide has used numerous approaches to observe the phenomenon. He is interested in the complexity in the process behind destruction, evolution and creation of language.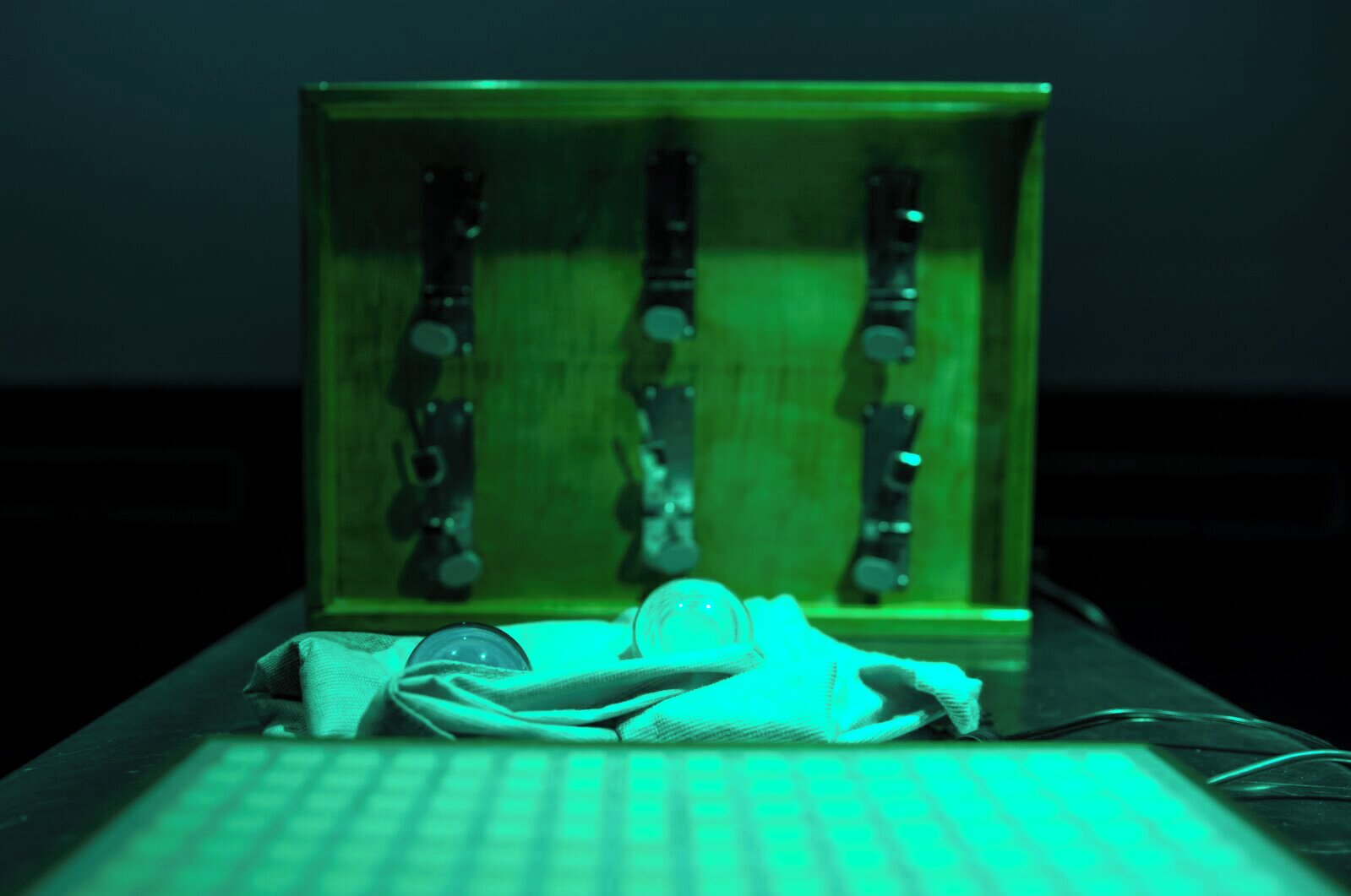 In this performance together with vocalist Mari Kvein Brunvoll, this subject is also treated from a pure aesthetic perspective. Is it possible to find a unique signature of sound in different languages, and can such an aesthetic aspect be detached from the aspects of knowledge and identity? What is the sound of dead languages, and can it be revived? When Edison invented the phonograph, it was soon seen as a means, not primarily to play music, but to hear voices of dead persons. The voices recorded on the phonograph were experienced as sounds without bodies; as spirits in space. Through deconstructions of language Sommer Eide touches questions about the lines between living and dead languages, between meaning and sound, and between linguistic metaphorical structures and musically structured sound.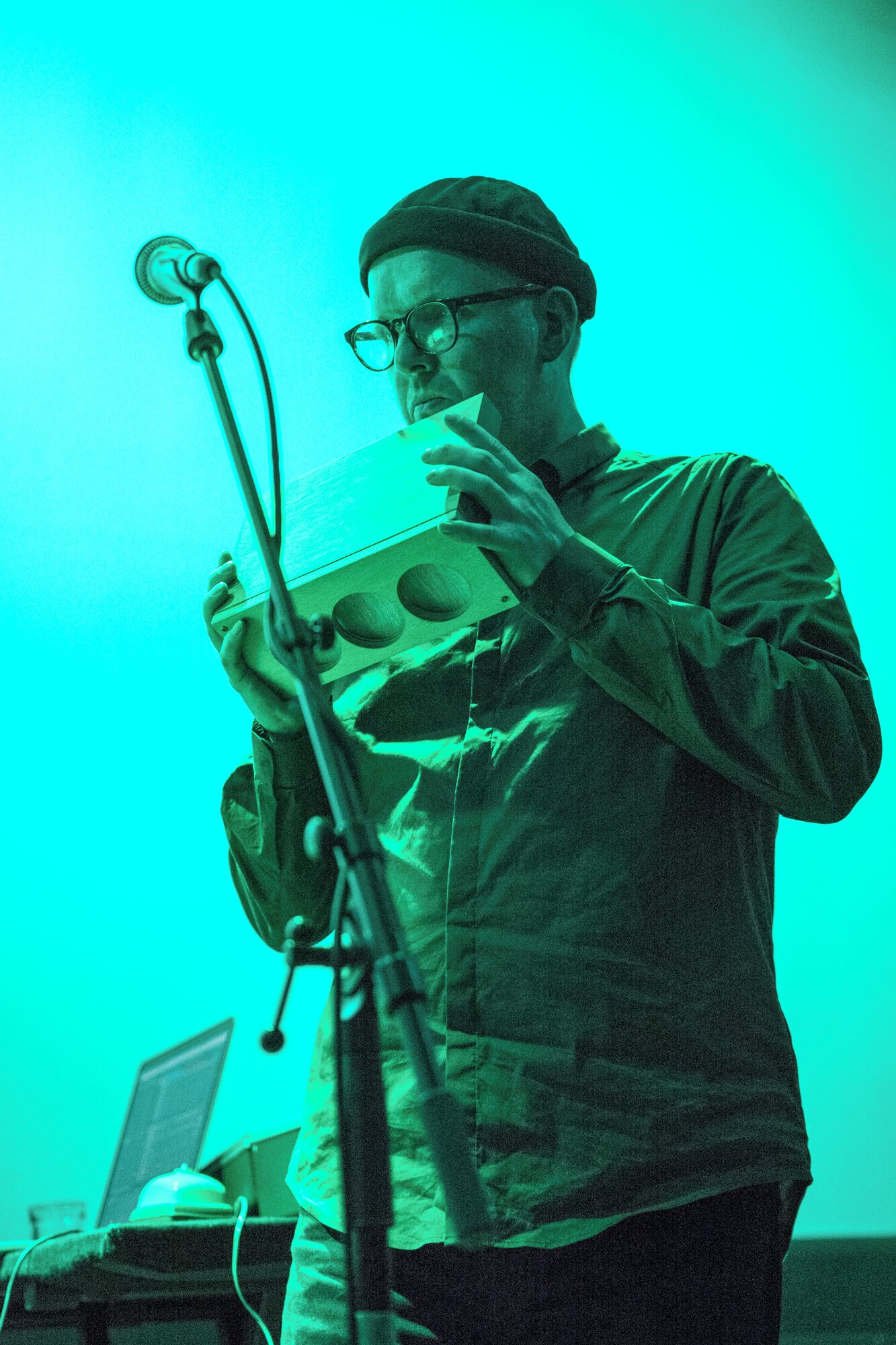 Espen Sommer Eide (b. 1972 in Tromsø) is a musician and an artist and his artworks investigates subjects using sound, ranging from the linguistic to sensory biology, including the invention of new scientific and musical instruments for performative fieldwork. He has been a prominent representative of experimental electronic music from Norway, with main projects Alog and Phonophani, and a string of releases on the label Rune Grammofon. 

His works has been exhibited and performed at Bergen Kunsthall, Bergen Assembly, Nikolaj Kunsthal, Manifesta Biennial, Henie Onstad kunstsenter, Stedelijk Museum, De Halle Haarlem, Sonic Acts, Mutek festival, GRM/Presences Électronique, Performa Festival, Museo Reina Sofia and more. Espen Sommer Eide lives and works in Bergen, Norway.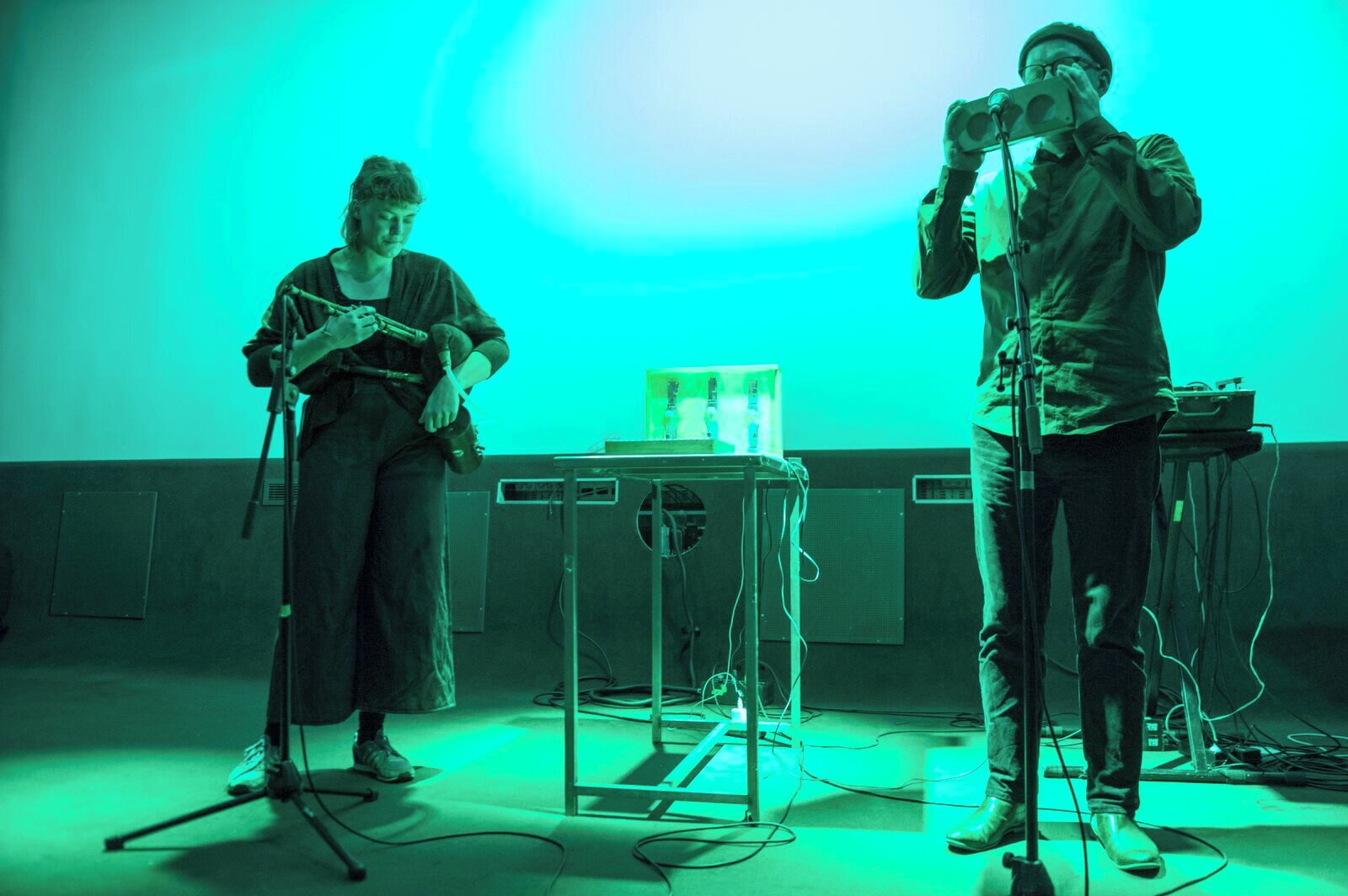 Performing together with sound artist Espen Sommer Eide in the performance Dead Language Poetry – Brunvoll´s billowing self-constructed instruments and improvised voice work brought goosebumps inducing accents to the séance of re-animating the voices of dead languages.

Mari Kvien Brunvoll (b. 1984 in Molde, Norway) is an electronica artist and one of Norways leading vocal improvisers. Mari never ceases to amaze and inspire. A graduate of Grieg Academy in Bergen, Brunvoll has performed solo and in groups at some of Europe's best jazz clubs and festivals and released twisted albums on labels like Jazzland Recordings and Hubro.  As a composer across multiple formats including theatre, animation and film, Brunvoll collaborates to create the music for the likes of Ane Hjort Guttu and Daisuke Kosugi's film, The Lost Dreams of Naoki Hayakawa, commissioned for the 11th Gwangju Biennale 2016. Mari Kvien Brunvoll lives and works in Bergen, Norway.