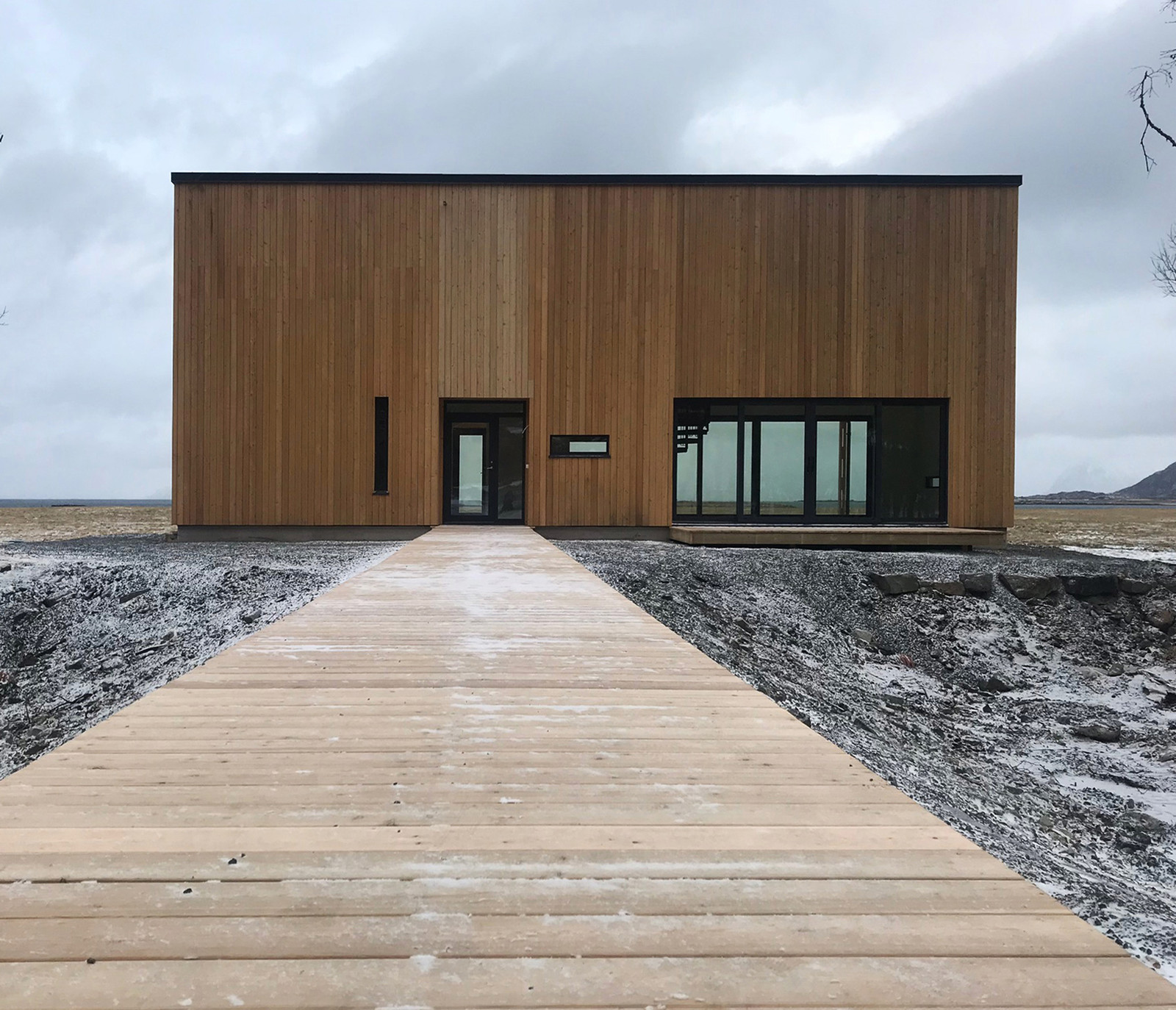 Information from the Second Edition, 2018. Land programme of Third Edition to be announced.

In order to present a larger panorama of the Norwegian art scene we have the great pleasure of collaborating with several institutions on land, who open their doors and present a special introduction during Coast Contemporary.

LOFOTEN

Area: Svolvær, Lofoten
Date: 21.10.2018

The North Norwegian Art Centre (Svolvær, Lofoten)
Founded in 1979 and based in Svolvær, The North Norwegian Art Centre (NNKS) is a regional centre for visual arts that covers the entire region of Northern Norway. While their administration, gallery and artist residency is located in Svolvær, Lofoten, NNKS carries out an extensive range of activities throughout the entire region, focusing on contemporary art and crafts. NNKS is owned by the Artist Associations of Northern Norway (NNBK and NKNN).
Director Svein Ingvoll Pedersen will give a short presentation of the institution, curator Karolin Tampere will introduce the exhibition Why listen to plants?, and artist Monica Winther will hold the vocal performance Lost in Paradise
Join us for this public event, followed by a performance by Hanan Benammar and Espen Sommer Eide at 8PM (20.00)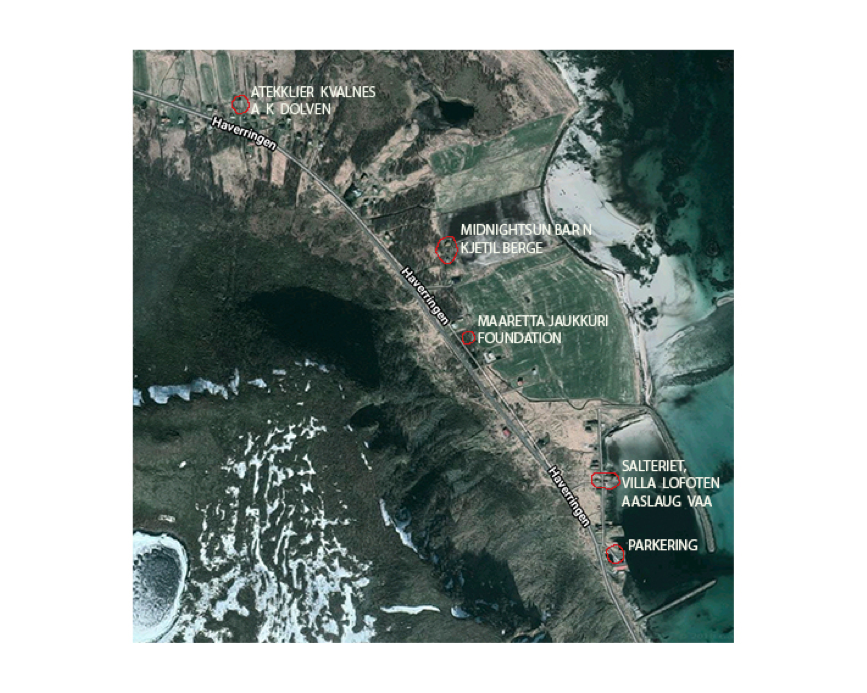 Area: Kvalnes, Lofoten
Date: 22.10.2018


Kjetil Berge and the MindnightSun Barn
Artist Kjetil Berge generously opens his doors to his tower, house and barn along with Aslaug Vaa, A K Dolven and the Maaretta Jaukkuri Foundation, all based in Kvalnes.
The MidnightSun Barn was founded in 2007 by the artist Kjetil Berge as an extension of his collaborative practice to open up arenas for diverging voices – both local and international, the barn provides a setting, intentionally constructed by the artist to disrupt familiar constraints and allow for risk. Through this strategy, which he uses repeatedly in his work, he encourages the emergence of the unexpected. Artist Kjetil Berge has collaborated on curating the Kvalnes visit and will present his work and serve lunch in his barn during our visit.
Artist Trygve Luktvasslimo is invited to do a screening in his house.
Represented by artist Kjetil Berge on board and on land and by Trygve Luktvasslimo in Kvalnes.




Trygve Luktvasslimo
Trygve Luktvasslimo (b. 1978) holds an MFA in Visual Art from Malmö Art Academy (2006) and is based in Valberg, Lofoten. He writes dialogue-based manuscripts and composes music that become his films, which are in close dialogue with mainstream media, TV and classical cinema. His work grapples with complexities like faith, worship, seduction and redemption. Luktvasslimo has been artist-in-residence at renowned institutions like Cité des Arts in Paris, TasmanianCollege of the Arts, and W17/Kunstnernes hus, Oslo. Luktvasslimo runs the film production company Figenlukt, he curates public art projects and is a board member of Fond for lyd og bilde (Arts Council Norway).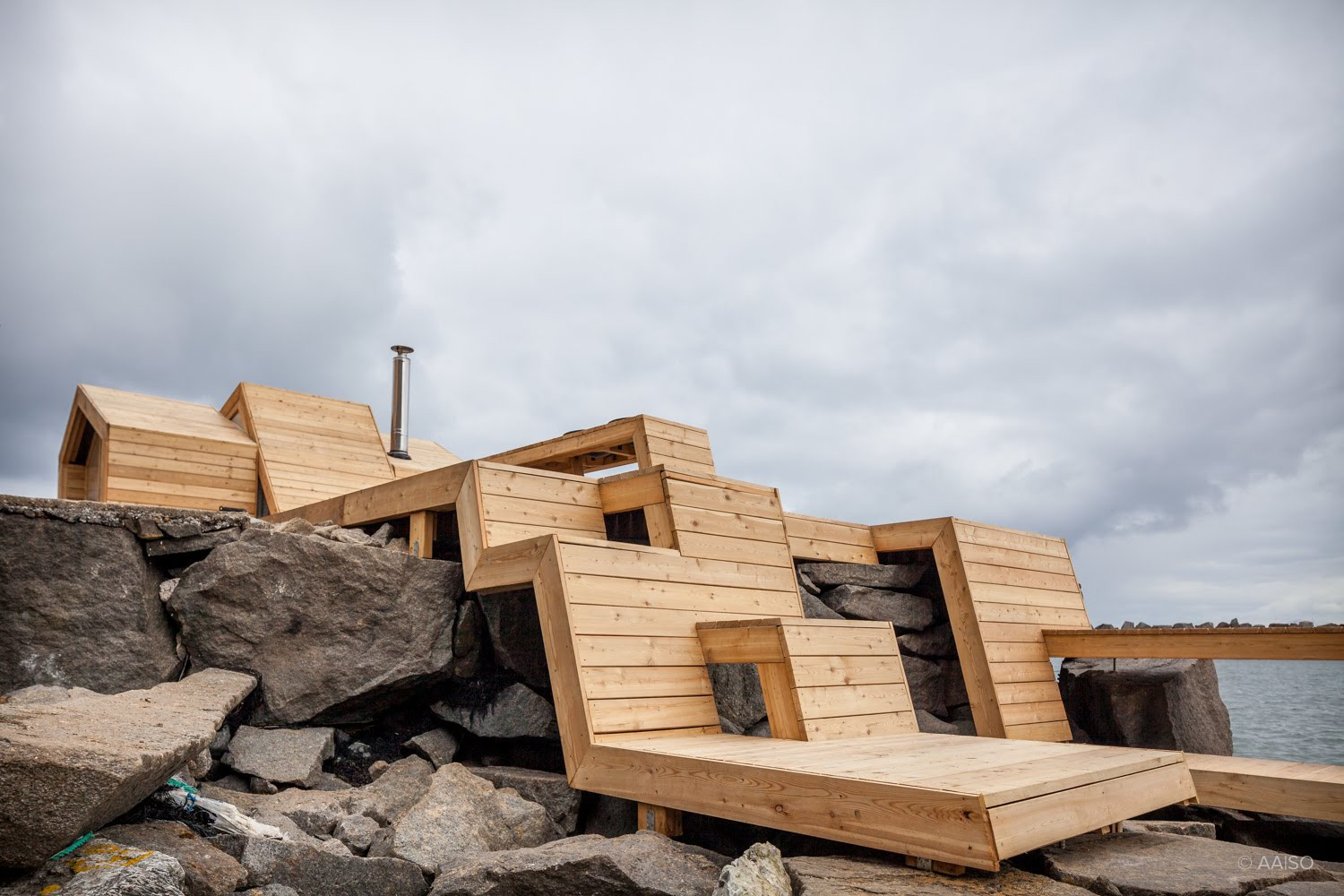 Villa Lofoten
Founded by Aslaug Vaa, Villa Lofoten has restored old fishing buildings and preserves local fish and farm culture. In earlier times these buildings were vital in allowing those who lived here to use local resources in a sustainable way. Villa Lofoten also runs a residency program for artists from around the world. In addition, they produce and sell films and conduct workshops and other events through Villa Lofoten Film. Aslaug Vaa was responsible for making Artscape Nordland come to life. Founding Director Aslaug Vaa will give us an introduction of her place during our visit to Kvalnes.
Represented by Aslaug Vaa.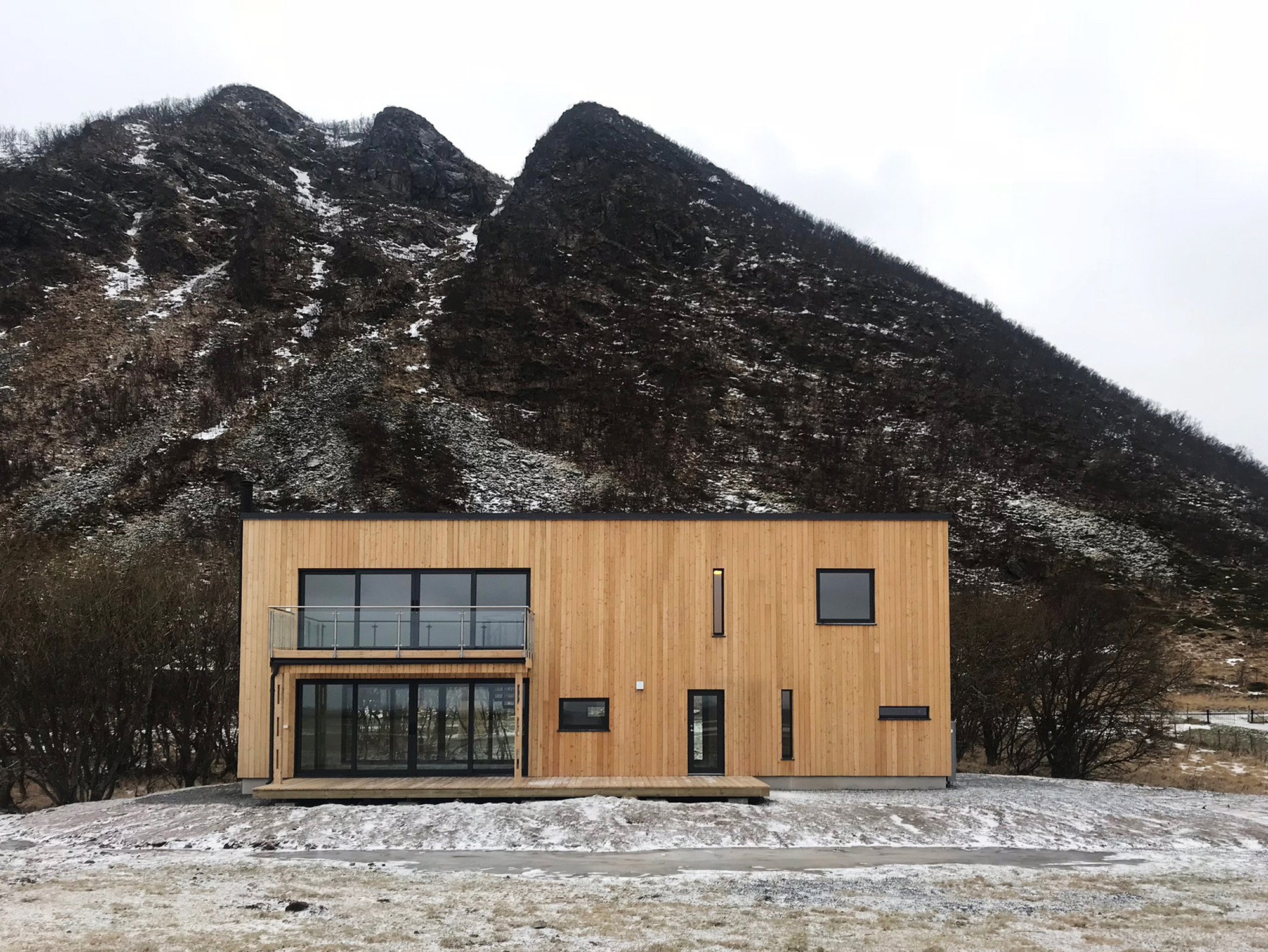 Maaretta Jaukkuri Foundation
Founded in 2014 the Maaretta Jaukkuri Foundation (MJF) is a not-for-profit organisation, located in Kvalnes, Lofoten. Facing the ocean to the north and looking across to Greenland and the Svalbard archipelago, it lies at the foot of a group of mountains directly to the south-west, shielded from the road by a group of trees. The MJF building is designed by architect Aslak Limmatainen. MJF is a residency inviting 4 to 5 fellows each year from various fields in the arts, sciences, or philosophy, or any field that encourages new paths of thinking. The fellows are selected by the Board to spend up to 2 months there. MJF also presents public seminars and other events throughout the year.
Maaretta Jaukkuri Foundation will be represented by the foundation's director Annika Wiström.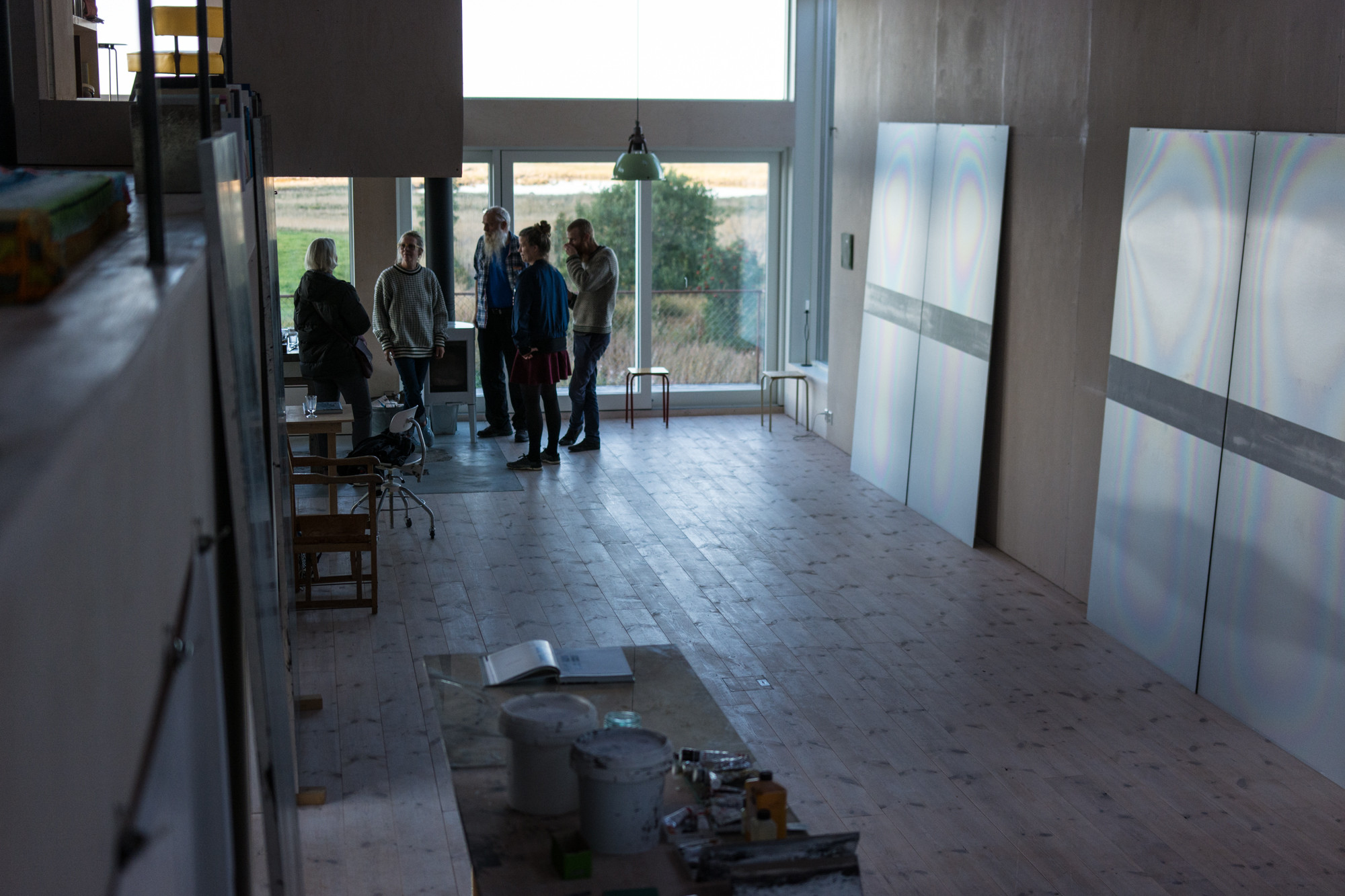 A K Dolven
Studio Kvalnes
Artist A K Dolven invites us to a studio visit in her Lofoten residence and will present a talk about her work.
A K Dolven works with sculpture, sound, video, photography, painting and performance. She divides her time between Kvalnes and Oslo. She has exhibited extensively internationally at a wide range of institutions and galleries such as Kunsthall Svalbard, Longyearbyen; Kunsthalle Bern; Philadephia Museum of Art; Hamburger Bahnhof, Berlin; the IKON Gallery, Birmingham; South London Gallery; Platform China, Beijing; The National Museum of Art, Oslo; KIASMA, Helsinki; Nordnorsk Kunstmuseum, Tromsø; and CCC Tours, France. She has been part of major group exhibitions such as 21st Century, Minsheng Art Museum (2016 Shanghai); Louisiana Museum of Modern Art (2016 Denmark); Museum of Contemporary Art, Oslo (2015 Norway); Turner Contemporary (2015 UK)
Represented by A K Dolven.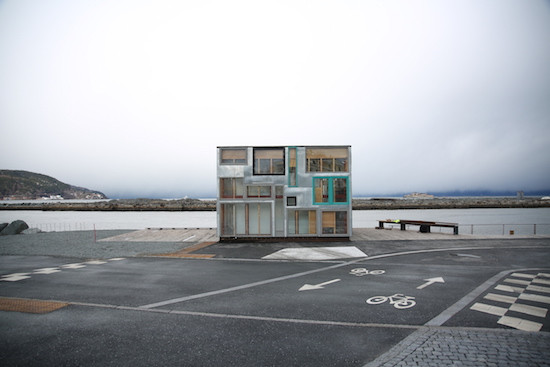 TRONDHEIM


Area: City Center
Date: October 24.


RAKE visningsrom
Founded in 2011 and based in Trondheim, RAKE visningsrom is an independent artist-run space focusing on contemporary art and architecture located on the Trondheim harbour, currently exhibiting Norwegian photographer Hilde Honerud. The building was designed and constructed by re-using materials from a nearby demolished office building. RAKE visningsrom is run by Trygve Ohren (architect) and Charlotte Rostad (artist).
RAKE and UKS invites 20 guests to a breakfast meeting related to self-organized initiatives in Norway and for an exclusive presentation of three artists based in Trondheim; Hanna Mjølsnes, Enrique R. Perez and Mathilde W. Gaustad, in collaboration with UKS/Young Artists Society. Presentations by Trygve Ohren and Charlotte Rostad running RAKE, and UKS Board Member and artist Edvine Larssen with Director Rhea Dall.
Attendance by RSVP only. RSVP to: rake.visningsrom@gmail.com


Nordenfjeldske National Museum of Arts and Design (Nordenfjeldske Kunstindustrimuseum)
Founded in 1893 and based in Trondheim, Nordenfjeldske is a National Museum responsible for collecting, managing and disseminating arts and crafts and design. Nordenfjeldske has an extensive collection of Hannah Ryggen's artworks. Hannah Ryggen (1894-1970) remains one of the most distinct and influential Norwegian artists of the 20th century.
Director Åshilsd Aadsen and art historian Dr. Marit Paasche will give a presentation at Nordenfjeldske in the permanent exhibition dedicated to Hannah Ryggen.


Kunsthall Trondheim
Founded in 2013 and based in Trondheim, Kunsthall Trondheim is a new contemporary art institution with an international focus that aims to strengthen the local art scene, and to be the central arena for contemporary art in Trondheim city and the region of Trøndelag. In addition to exhibitions, the programme includes a variety of events: concerts, performances, film screenings, lectures and readings. Represented on board by program coordinator and head of production, Carl Martin Faurby. Coast Contemporary will visit the exhibition Rivers of Emotion, Bodies of Ore at Kunsthall Trondheim.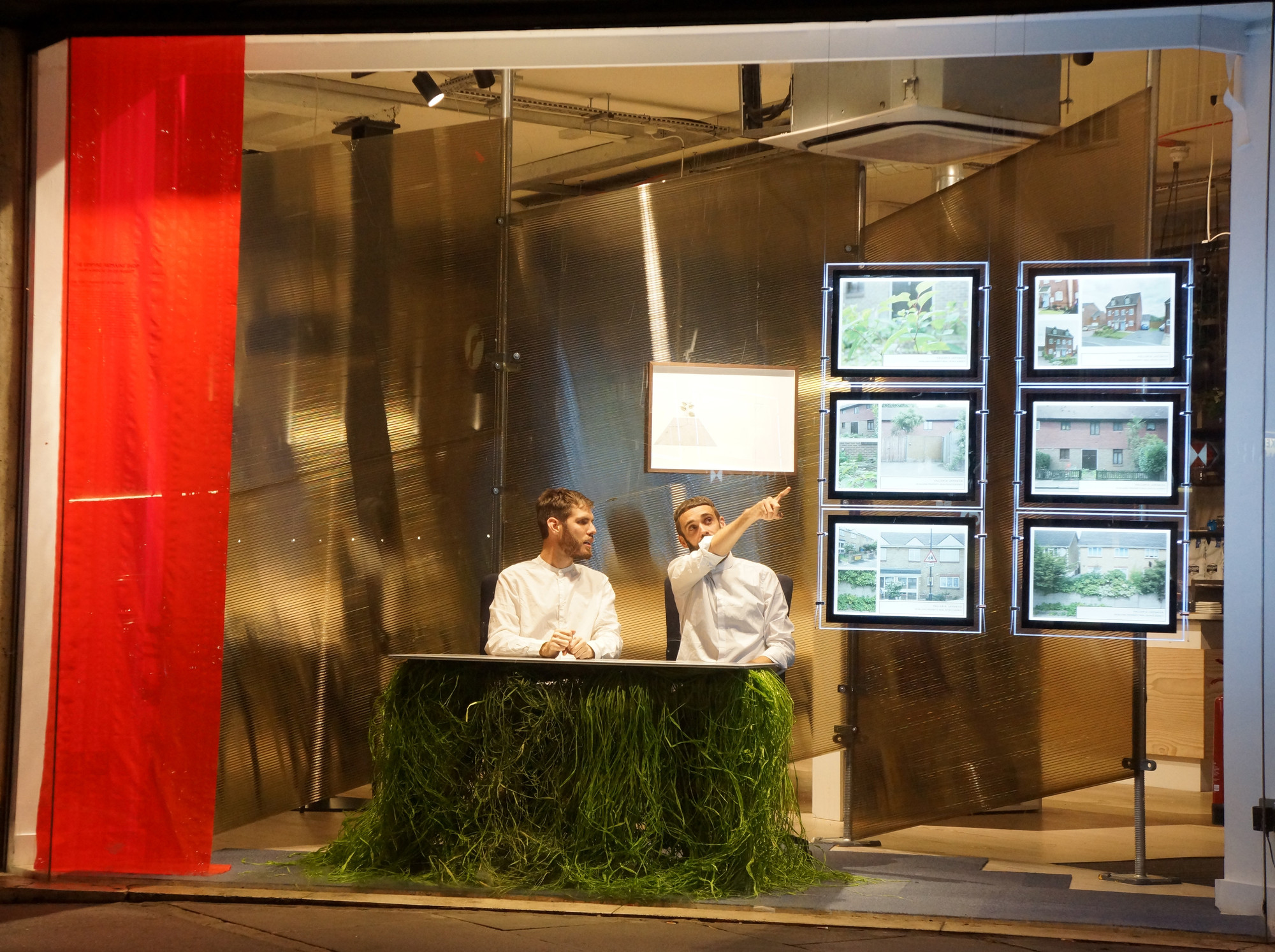 BERGEN

Area: City Center
Date: October 25 – 26

Bergen Kunsthall
Founded in 1938 and based in Bergen, Bergen Kunsthall shows between 10 and 12 exhibitions annually and hosts more than 200 events ranging from lectures and artist talks to performances and concerts. In recent years, Bergen Kunsthall has produced a number of new exhibitions featuring some of the most relevant artists of our times.

Thursday, October 25 at 8PM (20.00)
Please join us for the public programme and final event in Bergen. Free and open for all!
Lecture performance and conversation by Cooking Sections (Alon Schwabe and Daniel Pascual) The Next 'Invasive' is 'Native' and a book lauch of The Empire Remains Shop followed by a conversation with Cooking Sections Alon Schwabe and Daniel Pascual, Director of Henie Onstad Art Center Tone Hansen and Director of the Sámi Dáiddaguovddáš (SDG) / Sami Center of Contemporary Art Kristoffer Dolmen. Introduced and moderated by Charles Aubin, curator of Coast Contemporary 2018.

Friday October 26.
Bergen Kunsthall´s Director Axel Wieder will give an introduction of Bergen Kunsthall and of the exhibitions Sheperds and Kings by German artist Andrea Büttner, and Evil, Mediation and Powerby American artist Tony Cokes on Friday 10PM.
Bergen Kunsthall is represented Åsne Eldøy on board.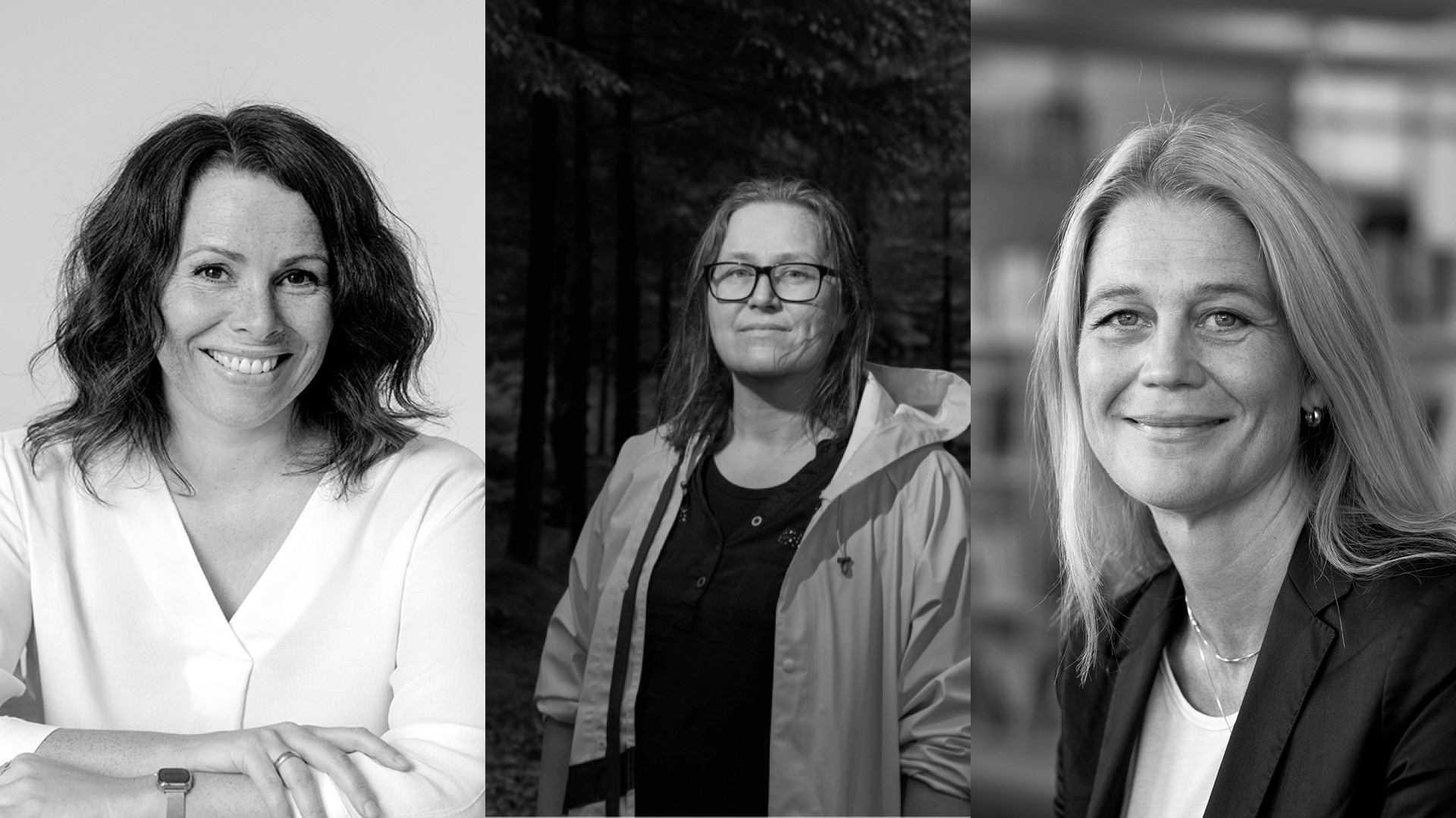 NORLA – Norwegian Literature Abroad and Bergen Municipality collaborates on presenting a writers talk at Norli Strandgaten, Friday October 26, 11:30-12:30
Address: Strandgaten 1, 5013 Bergen
Please join us for this public and free event!
October 26, 11:30-12:30

A conversation with authors Gunnhild Øyehaug and Olaug Nilssen and the director of NORLA, Margit Walsø.
Nilssen and Øyehaug are highly acclaimed novelists based in Bergen with works translated into several languages. In this conversation their outstanding authorships will be explored with Margit Walsø, Director of NORLA as moderator.