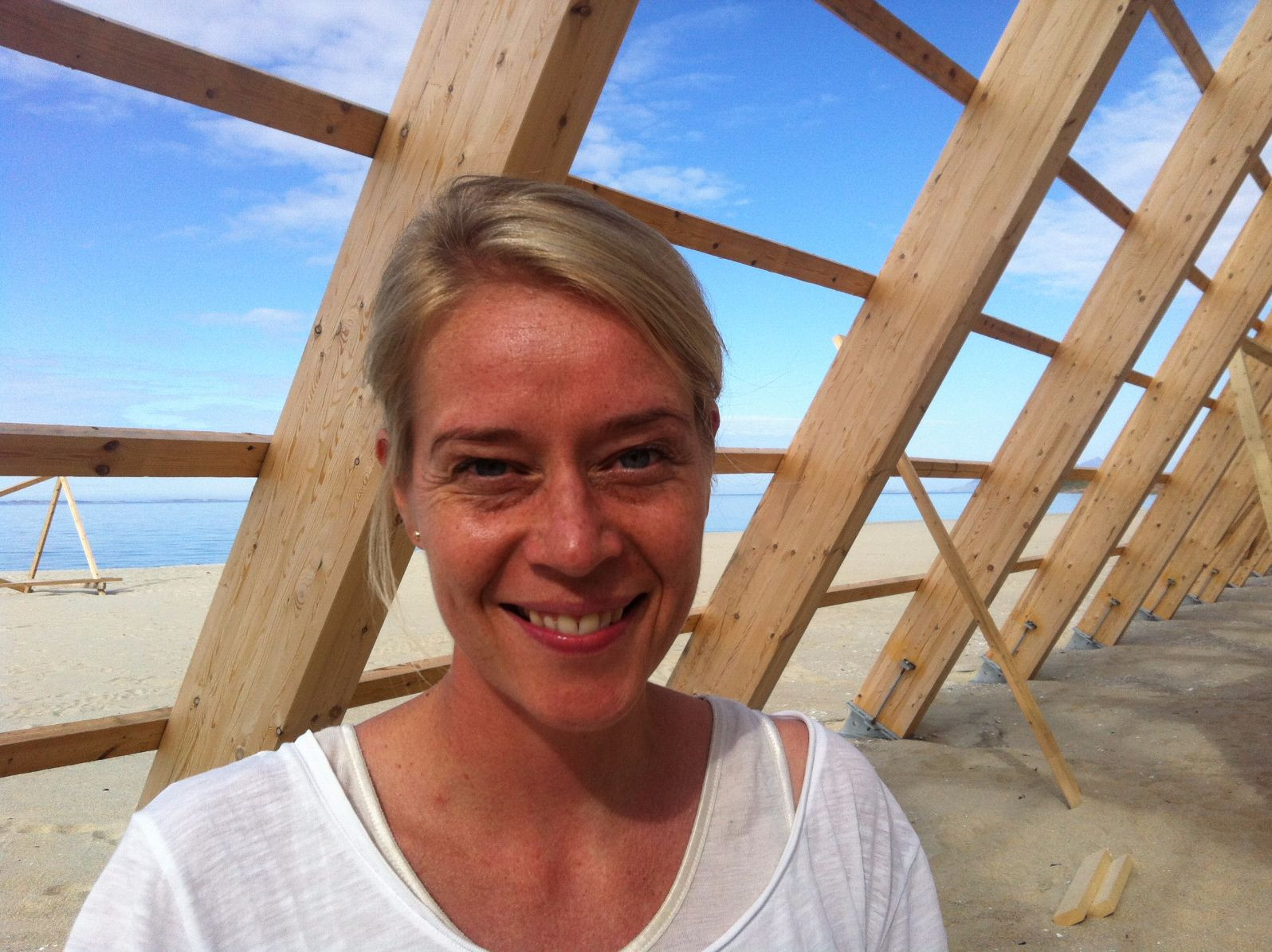 First edition of Coast Contemporary is co-curated by Helga-Marie Nordby and Tanja Sæter.
CURATOR'S
STATEMENT
Coast Contemporary offers a varied artistic programme in an unusual context. Artists from different generations and nations and European art institutions of different types participate in an artistic expedition, a visual journey, along the Norwegian coast with the ship Hurtigruten.
In the summer of 1950, Anna-Eva Bergman boarded Hurtigruten and travelled along the coast of Western and Northern Norway, a journey that made a deep impression. "It is as if the mountains are transparent, nothing is solid material anymore", she wrote in her journal. "Everything is like a vision – a possibility as yet uncreated. If this is to be painted, it must be by expressing something that can give an idea associated with a mood – the colours – the effect. Not in any way naturalistic."
Hurtigruten travels along Norway's coast from Bergen in the south to Kirkenes in the north. It has carried goods, mail and passengers since 1893. Before the route was established, it took three weeks to send a letter from Trondheim to Hammerfest in the summer, and up to five months in the winter. Hurtigruten took only seven days to make the trip, a development forging much stronger ties between Northern and Southern Norway. Through its 125-year history, Hurtigruten has become one of the most important identity markers for coastal Norway.
Norway is famed for its beautiful and dramatic nature, both along the coast and in the country's interior. Nature as inspiration and subject matter has a central place in Norwegian and Nordic art history. During the 1800s an increasing number of artists, Norwegian as well as international, travelled north. They allowed themselves to be inspired by the landscape and northern culture. Often they participated in larger expeditions with scientists and explorers. Through these artists' pictures, the Norwegian landscape came to be known and admired. The pictures were frequently rendered as prints and published in book form or portfolio and sold widely. This tradition is called Voyage Pittoresque, or pictorial travel.
Coast Contemporary is also a type of expedition and pictorial travel, from Lofoten in the north to Bergen in the south, where the focal points are encounters between art, people and the landscape. Coast Contemporary gathers together Norwegian and international artists, art institutions such as museums, commercial and independent galleries, art professionals, art collectors and people who are interested in art, for a four-day voyage pittoresque aboard Hurtigruten. The aim is to create an alternative and intimate framework for an ambitious artistic programme, one focusing on Norwegian contemporary art and artists as seen from an international perspective. Using the ship as an arena offers opportunities for a more collected and focused experience, at the same time as the spectacular Norwegian coast passes by. We start in Lofoten, with Lofoten International Art Festival (LIAF) and the outdoor art collection Skulpturlandskap Nordland, then continue to Trondheim and Bergen, where expedition participants can go ashore and visit various art institutions, gaining insight into the local art scene and history. The on-board programme – lectures, presentations, interviews, artist talks, films, exhibitions and performances –contextualises the journey from north to south with artistic, historical and contemporary perspectives. Three on-board cabins serve as ambulating galleries for invited exhibition venues, galleries and museums, with new projects presented each day.
BIOGRAPHY
Helga-Marie Nordby (born 1977)
Helga-Marie Nordby is a Norwegian freelance curator based in Oslo and Berlin. Her practice is oriented towards exhibition projects, text writing and teaching. With a background in music and theatre, 'the performative' has continuously informed her curatorial practice: she stages different types of spaces and situations where forms of expression and strategies can develop into a larger unity, and where the focus is on narrativity and the development of new communicative formats. Dialogue and openness are fundamental to her relationships with artists, professionals, institutions and the public. Challenging the boundaries of art institutions and moving beyond them by placing projects in other spaces and contexts are also central to her practice. The method of curating in relation to a specific site is reflected both in her curatorial concepts and in her collaboration with artists – whether in urban spaces, natural landscapes, specific buildings or other architectural settings. She is motivated by the unforeseen, encounters with people, situations and stories over which she lacks full control.
Nordby is the initiator and curator for SALT – a nomadic initiative for art, culture and the environment in the Arctic region. During 2009–2012 she was the director of the Academy of Contemporary Art in Tromsø, and during 2005–2009 the director of the Young Artists' Society (Unge Kunstneres Samfund, UKS) in Oslo. She has an MA in curating from Goldsmiths College in London, in addition to having studied art history, theatre science and philosophy at the University of Oslo. Selected curatorial projects include the UKS Biennial (2004), Lofoten International Art Festival (LIAF 2010), and the Norwegian Sculpture Biennial (2013). She has led LIAF`s advisory board since 2009. Nordby represented Norway in the expert-committee for the Nordic Council of Ministers' Culture and Art Programme (2012–2016).
She is the curator of the Norwegian Drawing Triennial in 2019.